Tarkanian borrowed from parents' life insurance - without their knowledge - to pay off mortgage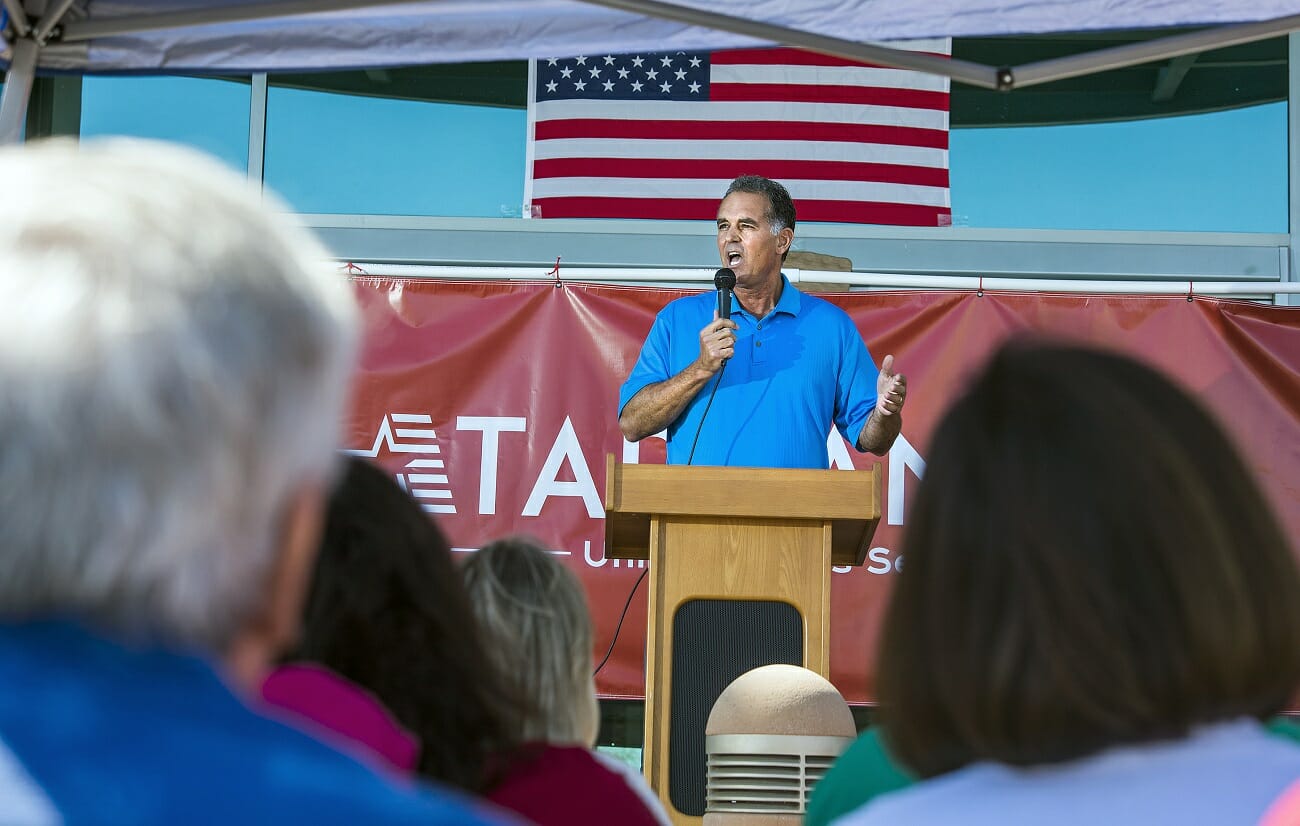 Republican Senate candidate Danny Tarkanian told a bankruptcy court in 2014 that he took $220,000 out against the life insurance policies of his mother and father — legendary UNLV basketball coach Jerry Tarkanian — without their knowledge so he could make a mortgage payment on his underwater home.
The financial transactions — laid out in depositions, transcripts and dozens of documents filed during Tarkanian's 2014 bankruptcy — came nearly 14 months before Tarkanian and his wife, Amy, declared bankruptcy but about six weeks after a District Court judge entered a $17 million judgment against Tarkanian related to a failed California development deal.
According to court documents reviewed by The Nevada Independent, Tarkanian made the loans without initially consulting with either his parents or other family members, and took steps to process the payments through a series of loans made to and from family businesses, all of which were controlled by Tarkanian himself.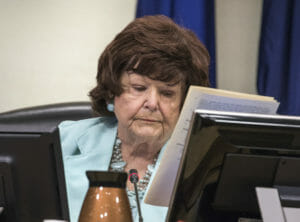 In her testimony to the bankruptcy court, Lois Tarkanian — Danny Tarkanian's mother and a Las Vegas city councilwoman — said she and her husband set up the trust in 1992, but that she had minimal involvement with its finances. She said she was "cognitively" not aware that her son had drawn cash from the two life insurance policies and didn't give him permission to do so, but that she likely would have been fine with him taking the money out and that he had authority over the family's finances.
"I would say that I personally would not take money out of an insurance policy," she said. "However, if I knew it was going to save someone in my family or help in a great instance of harm for my family, I would probably go along with it. But ordinarily — in fact, when they brought that up I was sort of shocked, very surprised that you could take the money out of the insurance policy. But I would say that I don't think I would have objected to it. In fact, I would not have for the purpose of what was done."
Similarly, Tarkanian's sister — Jodie Tarkanian Diamant — told the court that despite being a part owner of JAMD, LLC and her husband extending the company a $400,000 loan on a line of credit, that she was never told about Danny Tarkanian taking the $220,000 out of the life insurance policies, or any loans between JAMD and Danny Tarkanian.
Amy Tarkanian also told the court that she had no discussions with her husband about using the life insurance money to help pay down the mortgage, or about any of the sources of the $400,000 used to pay down the principal reduction of the mortgage.
Danny Tarkanian testified that while he didn't tell family members about the loan immediately, he would have disclosed it and other financial arrangements as part of the annual family meeting where he would go over the finances of each of the family's associated businesses.
"This is a common occurrence...that has occurred with my family, and no one's ever had objection to it ever," he said.
In a statement provided to The Nevada Independent after this article was published, Lois Tarkanian said it was "blatantly false" to imply that her son didn't have " full permission and authority to exercise discretion over our family finances."
"Any implication that Danny was acting improperly is completely wrong and mischaracterizes the lifelong responsibilities he had for our family," she said. "Danny had full authority to borrow money from each of our family entities, including the life insurance policies, contrary to what this article states."
In total, Tarkanian paid $400,000 over a three-month period toward the principal value of his mortgage for his Las Vegas home — the first principal payments made since purchasing the home in 2005. Tarkanian testified that his home was not in foreclosure at the time and that he was able to make the monthly payments, but said he was concerned that rising interest rates could cause him to not be able to make the payments and force him to lose the home.
Tarkanian told the court that he made the payments to ensure that he would be able to stay near the home of his parents, who lived in a house directly behind his. His father, Jerry Tarkanian, suffered a heart attack in 2012 and was in increasingly poor health, and Tarkanian said that he needed to be nearby at all times to assist him and his mother, Lois, a Las Vegas city councilwoman.
Although the payments only resulted in slightly more than $93,596 in equity on the home (which he called a "lousy" investment), the payments caused significant reductions in his monthly mortgage bill, going from $1,209 a month in July 2012 to $869 in August 2012.
Tarkanian eventually entered into a global settlement agreement with the Federal Deposit Insurance Corporation in 2015, agreeing to pay just over half a million dollars of the original $17 million judgment. Although the case was settled, a federal bankruptcy court judge wrote in a 2014 order that the timing and sources of the payments indicated a desire to "hinder and delay" his creditors.
"The problem, however, is that Daniel Tarkanian's family has placed him in, or allowed him to assume, a hopelessly conflicted position where the best interests of his extended family may not match the best financial interests of the entities he manages," Judge Mike Nakagawa wrote in a 2014. "This interrelationship gave Daniel Tarkanian the unchecked ability to dispose of non-exempt assets to hinder or delay his creditors, which the court concludes that he did in this case."
Part of Tarkanian's $400,000 payment toward his underwater home was previously disclosed in a KLAS story last month, including a $50,000 payment originating from a basketball charity run by Tarkanian. 
Tarkanian is currently challenging incumbent Sen. Dean Heller in Nevada's U.S. Senate primary, his seventh run for elected office since 2004. Tarkanian did not respond to an emailed request for comment.
Initial Troubles
Tarkanian's financial struggles began in 2007, when he and his family made a guaranteed $14.5 million loan for development of an "equestrian destination resort" in Southern California in late 2007. The developer, Robert Dyson, defaulted on the first interest payment within a month, and within six months told Tarkanian that he had run out of money.
Tarkanian, his brother George and his parents were then ordered to pay a nearly $17 million judgment in 2012 to the FDIC, which took over the bank that made the initial loan for the development deal and was shuttered in 2010.
After fighting in court, the two parties negotiated a settlement in 2015, agreeing to a half-million dollar payment. In the midst of the legal battle with the FDIC, Tarkanian filed for Chapter 7 bankruptcy in December 2013.
The FDIC, however, took a close interest in Tarkanian's financial dealings just after the judgment was ordered, taking Tarkanian to trial over allegedly making the payments as a way to reduce his recoverable assets while building equity on his Las Vegas home.
Timeline of payments
About a month after winning the Republican primary in Nevada's 4th Congressional District in June 2012, Tarkanian opened a new account at a Wells Fargo branch for his parent's trust account on July 2, 2012. Although the trust account had banked with Ameritrade in the past, Tarkanian said he opened the Wells Fargo account because it was about 30 minutes closer to his home than the only Ameritrade office in Las Vegas.
A day later, he received two $110,000 checks from Phoenix Life Insurance against life insurance policies for his mother and father, and deposited them in the new Wells Fargo account seven days later on July 9. Several life insurance policies allow the holder to borrow from the cash value — what the holder has paid into it — without much issue, but the loan must be paid back with interest and in a timely matter before it lapses.
The next day, Tarkanian withdrew the money from the trust account and loaned it to a business entity he manages, JAMD LLC, which develops commercial real estate in Las Vegas. A day later, Tarkanian's congressional campaign repaid the candidate just over $53,000 in personal loans he had extended to it during the primary election for the congressional seat.
On July 12, the following day, Tarkanian reported depositing $250,000 into his personal account as a "loan repayment" from JAMD, the business entity he managed, which consisted of the $220,000 from the life insurance policies and $30,000 from JAMD's "operational income." Combined with the $50,000 from the congressional campaign, Tarkanian made a $300,000 payment on a cashier's check to Bank of America on July 12, 2012, toward the principal amount owed on his mortgage.
He made two additional payments of $50,000 in August and $50,000 later that month toward the principal debt on the mortgage. The August payment was made as another "loan repayment" from JAMD to himself, and originated as a $50,000 loan from the Tarkanian Basketball Academy, a nonprofit managed by Tarkanian that provides basketball lessons to children, to JAMD. The other payment came as an additional "loan repayment" from JAMD, and originated from the business's operating income.
At the time, Tarkanian testified that he owed more than $648,000 on the residence, with the property valued at $342,369. After making the payments, he owed about $248,000 on the loan, which helped lower his monthly mortgage costs.
Tarkanian said that he made the loan repayment because there was "no reason" for him to borrow money from another source when JAMD already owed him money. He said the extra step of loaning the money to the company, rather than just depositing the money in his own account, to avoid raising questions if he violated his fiduciary duty to his parent's trust account.
"If I was the only one taking out a loan from the life insurance policies and I'm the fiduciary of that life insurance trust, I think that would raise some ethical issues," he testified.
In an interview last month, Tarkanian said he had no regrets about taking steps to pay down the mortgage, given his father's failing health.
"Twice my wife and I were able to get to my father and call an ambulance before he died. I would think that was worth every penny to pay down the mortgage," he said at the time. "I'd do it again a thousand times over. There would be no time I would even hesitate."
Tarkanian testified that he did not record the loans with a promissory note or other form of documentation, but said he documented the transactions on Excel spreadsheets that he provided to his accountant at the end of the year, and informed the family during their annual meeting to go over finances. Tarkanian said he had made personal loans of $1.18 million to JAMD between 2007 and 2012, and was owed just over $748,000 from JAMD in 2010.
Tarkanian also testified that JAMD, which processed all of the loan repayments, was millions of dollars in debt at the time the transfers were made.
As part of his argument that the loans weren't out of the ordinary, Tarkanian said he had drawn money from the life insurance accounts at least seven previous times over the past seven years, including at least one $175,000 loan from the Tarkanian Irrevocable Trust to JAMD, LLC, which was then used as a loan repayment to help Tarkanian pay off debt associated with his 2010 U.S. Senate campaign.
Tarkanian said he was the sole person who decided when and whether JAMD should repay loans, including one case where he borrowed funds from his parent's life insurance accounts to loan to JAMD, which then made a loan repayment of $250,000 to his parents to help them retrofit their home.
Although his home wasn't being foreclosed and despite the fact that he was making monthly payments on the mortgage, Tarkanian said he wanted to pay down the principal interest on the loan to ensure that he would be able to stay in his home and be close to his parents.
"At some point in time, those interest rates were going to go back up to normal, and when they went back up to normal, it would have increased my mortgage payment to a point that would have been very difficult for me to be able to pay in the future," he told the court.
Attorneys for the FDIC disputed several of Tarkanian's claims, stating the timing of the payments just weeks after a $17 million judgment had been ordered against him was suspicious given that he technically could have made the payments toward his mortgage at any time before. Tarkanian and his wife filed for a "homestead" exemption on their residence in February 2013 -- that protects a certain amount of a home's worth from general creditor claims such as bankruptcy or other debt. The declaration was made nearly eight years after Tarkanian purchased the home.
Bankruptcy attorney Greg Garman, who wasn't involved in the case, said in an interview that he generally wasn't surprised about the timing of a homestead exemption, saying that when it was filed was "irrelevant" and that 100 percent of debtors take it when available.
On an order ruling whether or not the Tarkanians could claim a homestead exemption, Nakagawa wrote that while Tarkanian appeared to have the payment in order to stay close to his ailing parents, the timing and process of the payments — particularly his "unchecked ability" to manage multiple family entities that weren't party or liable to the judgements — indicated an intention to delay the creditors.
"In summary, the Debtors clearly intended to keep the Residence so they could remain living close to Jerry Tarkanian and Lois Tarkanian, both of whom they love," he wrote. "To achieve that end, however, they disposed of their claims against JAMD and the Daniel Tarkanian congressional campaign with the intent to hinder or delay their creditors, particularly the FDIC."
Nakagawa also criticized Tarkanian's rationale for taking out the loan, saying his characterization that the loans weren't intended to "acquire or increase" the equity on the home loan was "not credible," given that the principal payments did indeed increase the equity on the loan.
Ultimately, Tarkanian testified that he paid back the amount borrowed against his parent's life insurance policy, when another business formed by he and his family members — Tark, LLC — refinancing a Clovis, CA property in 2013 and took out a $822,000 loan, part of which was loaned to JAMD, LLC to pay back the amount borrowed against his parent's life insurance.
Although Tarkanian had appealed the ruling, the case was settled before being taken up by the state's court of appeals. The bankruptcy case was closed in 2016.
Though the case was settled for a fraction of the original $17 million judgement, Garman said the size of a settlement is dependent on both the prosecutor's belief in how much would be recoverable as well as the strength of the case itself.
"In evaluating a settlement, you have to look toward your likelihood of success in underlying litigation," Garman said. "You can't look at in a vacuum and say simply that settling for a small amount means that the case was weak."
Update at 11:12 a.m. to include a statement from Lois Tarkanian.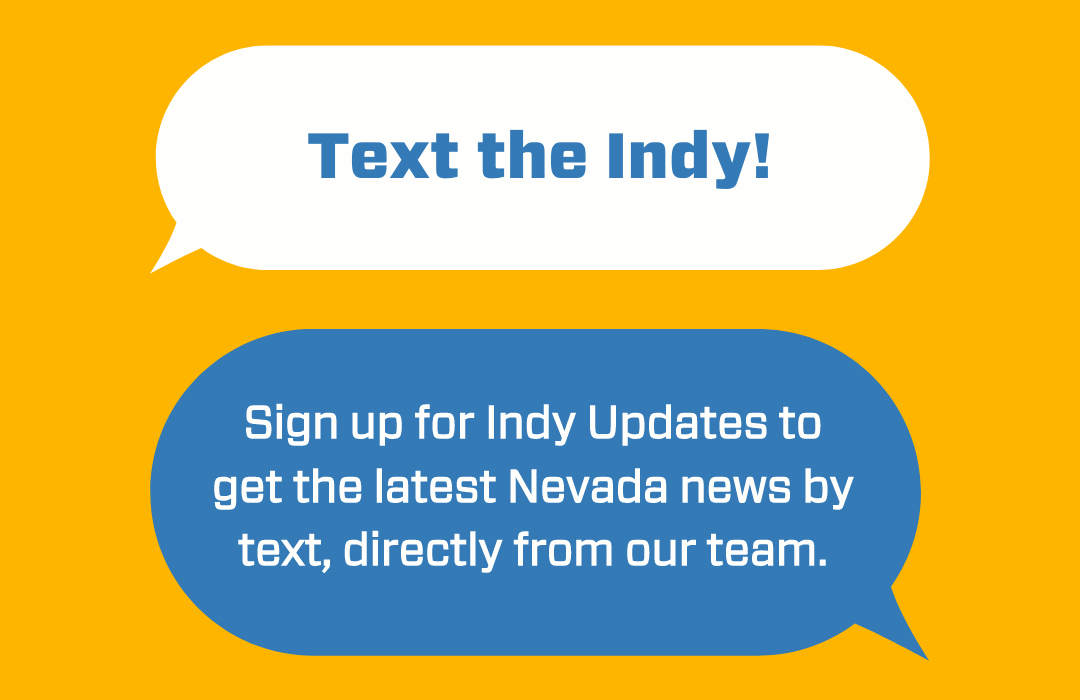 Featured Videos
Comment Policy (updated 4/20/2021): Please keep your comments civil. We reserve the right to delete comments or ban users who engage in personal attacks, use an excess of profanity, make verifiably false statements or are otherwise nasty. Comments that contain links must be approved by admin.