There are scores of standout names among the well over 1,000 owners and officers of marijuana businesses that have sought or won licenses in Nevada.
There are former high-ranking state lawmakers, philanthropists who sit on the boards of prominent charities and real estate developers who have left their fingerprints on casinos and shopping plazas throughout the state. There are well-known lawyers and judges and former law enforcement officers.
The mix reflects the high bar that Nevada officials set for entering a heavily regulated market for a substance that still remains illegal on the federal level. Among other things, business entities seeking a medical marijuana license in 2014 were required to have at least $250,000 in liquid assets and enough resources to cover a year of operations.
Below are some of the more recognizable lawyers and community pillars who are, or have been, involved in the state's marijuana business. Look out for coming installments of "The Cannabis Files" for more notable names from The Nevada Independent's ownership analysis.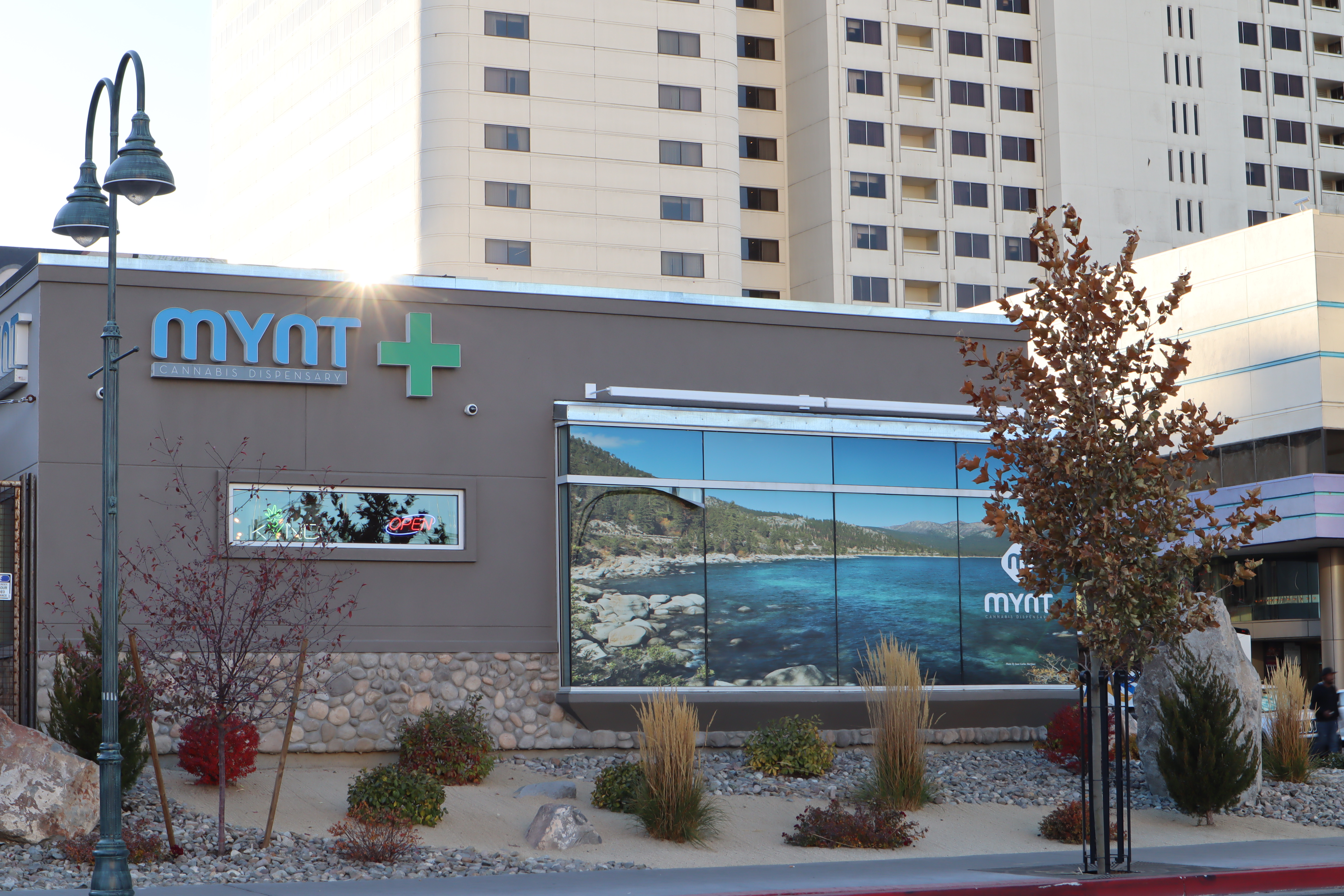 LAWYERS
State records show that at least 60 people who are owners or board members of marijuana companies that sought licenses in Nevada are lawyers. That's not counting the many lawyers who do not have a personal stake in the business but serve cannabis clients, including in the numerous lawsuits swirling over the latest state dispensary licensing round.
It's indicative of the complexity of running a marijuana business.
"The marijuana industry, more than nearly any other industry, requires thoughtful and strict compliance," explained Bob Groesbeck, an attorney and co-owner of the Planet 13 Dispensary who formerly served as mayor of Henderson. "Attorneys have, by necessity, been involved [in] every step of the process."
But the widespread involvement of attorneys wasn't — and still isn't — clear-cut, considering marijuana remains illegal at the federal level. After Nevada lawmakers authorized medical marijuana dispensaries in 2013, lawyers wondered whether conduct even distantly related to cannabis might run afoul of Nevada lawyers' Rule of Professional Conduct 1.2, which prohibits assisting a client in conduct that violates the law.
The federal-state conflict raised questions among local government attorneys about whether advising on sprinkler safety requirements in grow houses or the distance between a fire hydrant and a dispensary might be considered abetting actions that are federally illegal. Then-Las Vegas City Councilman Bob Coffin told the Nevada Supreme Court in 2014 that some local governments were going without legal counsel or hiring out-of-state lawyers because of the ethical ambiguity.
"I hope you will approve or modify this, that I may have legal counsel as a representative of the public," Coffin told the court, according to The Associated Press.
In May 2014, the Nevada Supreme Court adopted a policy of allowing lawyers to advise clients on marijuana issues if the conduct was legal under state law.
But advising a marijuana client is one thing; owning part of a marijuana business is another. That conflict came to the fore in 2016, when the state Bar asked the Nevada Supreme Court to adopt new language saying that participating personally in the marijuana industry "may result in federal prosecution and trigger discipline proceedings under SCR 111."
Some owner-lawyers told the Las Vegas Sun they feared that the state would force all attorneys to either give up their law license or divest of their ownership in the marijuana industry, selling their stake potentially below market value. They also expressed frustration that the issue had not been resolved years earlier, before some got involved in the cannabis business in the first place.
The Nevada Dispensary Association urged a softer approach, arguing that "ownership in a [medical marijuana enterprise] does not 'reflect upon the attorney's honesty, trustworthiness, or fitness to practice law.'" Lawyer Eva Segerblom argued the policy would "be a direct interference with one's right to earn a living." Groesbeck, who wrote that he was proud of both his work as a lawyer and someone helping sick people access marijuana, asked the court to reject "draconian" rules on the matter.
"I do not believe I should be forced to throw away a law license that I have held and honored for over a quarter century simply because I have chosen to operate under a privileged license issued by the state," he said.
In an order dated Feb. 10, 2017, the Nevada Supreme Court updated its Rules of Professional Conduct with the language, in spite of two justices suggesting wording that would offer more qualifications on the possibility of discipline.
"Because use, possession, and distribution of marijuana in any form still violates federal law, attorneys are advised that engaging in such conduct may result in federal prosecution and trigger discipline proceedings under SCR 111," the current rule says.
But the warning doesn't appear to have triggered the disciplinary crackdown some feared, and many lawyers are upfront about their participation as owners in the industry, affirming the value that attorneys provide to the business.
Others have a less positive view of lawyer involvement. Steve Pacitti, an owner with Medical Cannabis Healing LLC, said his background is in working with businesses to ensure they have a viable corporate structure.
He thinks many attorneys who don't have a corporate law background have migrated to the cannabis space because they see it as more lucrative and may be giving out bad advice that could lead to troubles down the road.
"The majority of lawyers got into the space opportunistically," he said. "Because of poor structure and oversight, in addition to the incredibly poor and unrealistic statutory and regulatory framework around the industry, I anticipate a tremendous amount of litigation within many marijuana companies as investors find they are not being fairly treated by the operators."
Here are some of the many lawyers who have applied for a license or have an ownership interest in a marijuana business:
Edward Bernstein, an owner with Silver State Wellness LLC and Paradise Wellness Center LLC, is a prominent Las Vegas-based attorney, philanthropist and television host known for his tagline "Enough Said, Call Ed."
Several marijuana company owners are judges. James Bixler is an owner with Southern Nevada Growers Inc. who served as a judge in Las Vegas Justice Court and the Eighth Judicial District Court since 1980. While he retired in 2015, he became a senior judge who still presides over some cases.
Neil Beller is a former owner with NCMM LLC, a cultivation company that unsuccessfully sought a retail dispensary license last year. He is a board member of New Horizons School, and is active at the synagogue Temple Ner Tamid, according to his website. He has also been a deputy district attorney and an alternate municipal judge.
Among the other lawyers are Michael Cristalli, a board member of Qualcan LLC. A lawyer with Gentile, Cristalli, Miller, Armeni, Savarese PLLC, his firm plays a prominent role in a case challenging the Nevada Department of Taxation's distribution of 61 dispensary licenses issued in December 2018. The legal fight is still ongoing.
Then there's Pacitti, an owner at Medical Cannabis Healing LLC and a Las Vegas lawyer. He specializes in negotiating and preparing trademark, copyright and rights of publicity licensing agreements for high-profile clients such as Shaquille O'Neal, Hulk Hogan and Andre Agassi. He negotiates celebrity appearances for various nightclubs and was instrumental in finalizing agreements with Mariah Carey, Nick Lachey, and others. He also represents world champion boxers.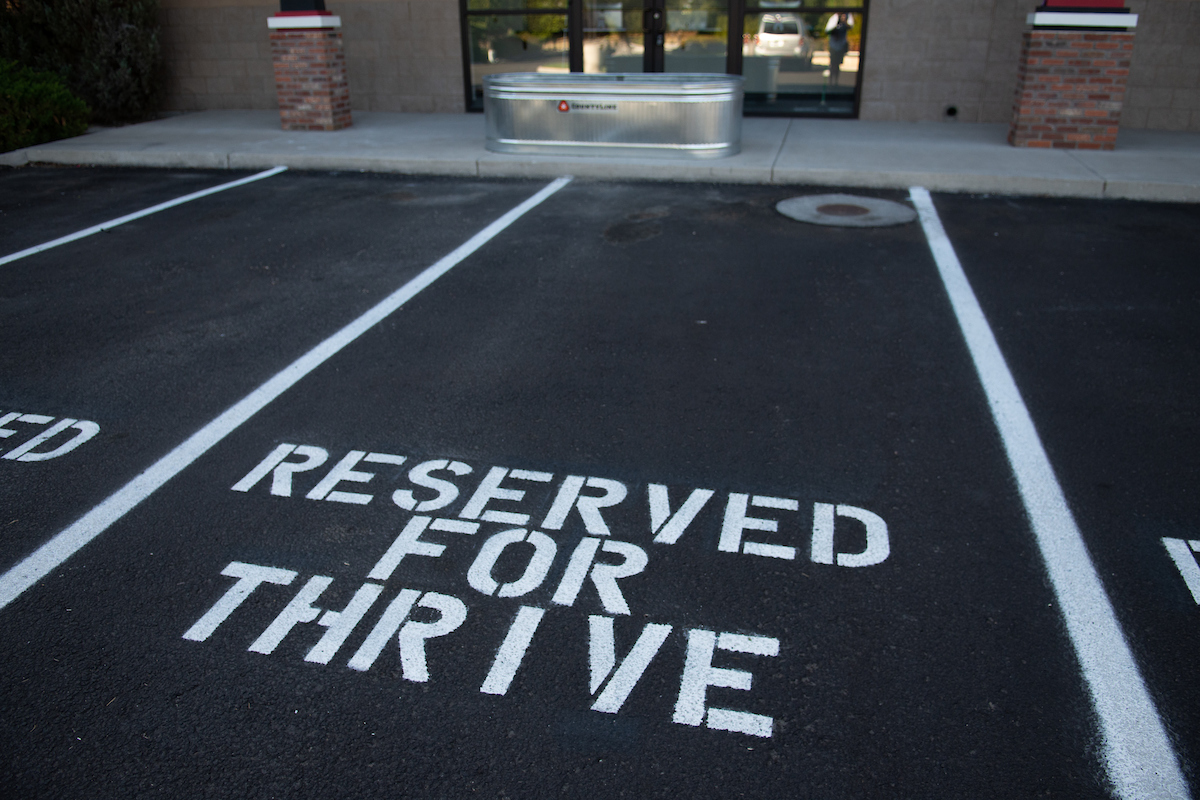 COMMUNITY PILLARS
A reputable name was an important piece of winning approval before local government boards, and helped add legitimacy to an industry that was just emerging from the shadows.
In 2014, applicants were asked to share with the state previous experience they had working in nonprofits or businesses, as well as past community involvement and a resume listing educational achievements. And they were evaluated on the amount of taxes or financial contributions the owners and board members made to the state over the last five years.
It was a system that favored wealthy and well-connected members of the community, although some of the "old guard" have stepped back from key roles in their companies and passed on responsibility to marijuana industry experts seeking to create multi-state, publicly traded chains.
Among the marijuana owners who are heavily involved in nonprofits in the community are:
Robert Ellis, who was previously an owner at Tryke Companies and is now a board member at Gravitas Henderson. Ellis owns R&S Investment Properties and is a prominent philanthropist who has been known to donate $200,000 in Christmas gifts to Southern Nevada children in a single holiday season. He and his wife have an elementary school in Henderson named in their honor, and were named "Distinguished Nevadans" by the NSHE Board of Regents in 2015.
Peter Guzman, a real estate broker and president of the Las Vegas Latin Chamber of Commerce, is a board member with Deep Root Medical LLC. Guzman said that because he knew who was leading the group — Gary Primm, who has an extensive background in the gaming industry — he didn't have hesitation about getting into the marijuana industry.
Guzman is not the only member of the group to have ties to the industry — former Latin Chamber President Otto Merida is an owner at Nevada Holistic Medicine LLC.
Norberto Madrigal, a vice president of the Latin Chamber affiliated with Lunas, a family-owned construction cleanup company, is an owner with Herbal Choice Inc.
Other philanthropists round out the ranks of marijuana owners. Phillip Peckman, CEO of Peckman Capital Corporation, is an owner with Thrive Cannabis Marketplace. He's been on the board of the Council for a Better Nevada, a group of community leaders that advocates on education and other policy issues, and is a supporter of The Smith Center for the Performing Arts.
Julie Murray, who is also an owner at Thrive, is the head of philanthropy consulting firm Moonridge Group, and helped found the Las Vegas-based Three Square Food Bank.
Jody Ghanem, an owner at Wellness Connection of Nevada LLC, previously owned Radio City Pizza in downtown Las Vegas and is the development director at the Cleveland Clinic's Lou Ruvo Center for Brain Health in downtown Las Vegas. She is a former Rockette and came to Las Vegas in 1979 after being hired by Liberace. She was previously an advisory board member at The Smith Center for the Performing Arts.
Her late husband, Dr. Elias Ghanem, was known as a doctor to the stars including Elvis Presley and was chairman of the Nevada State Athletic Commission, where he played a role in revoking Mike Tyson's license to box after he bit Evander Holyfield's ear.
Look out for the next installment of "The Cannabis Files" — a look at the politicians, gaming executives and developers involved in the industry. If you missed the kickoff, check out "Growing Pains," an overview of the issues that have put Nevada's cannabis industry at a crossroads.
Jodie Snyder, Riley Snyder, Michaela Chesin, Taylor Avery, Trey Arline and Zach Murray contributed research to this project.