Indy Explains: What's happening with Nevada unemployment insurance? Initial claims for regular and PUA unemployment benefits up in past week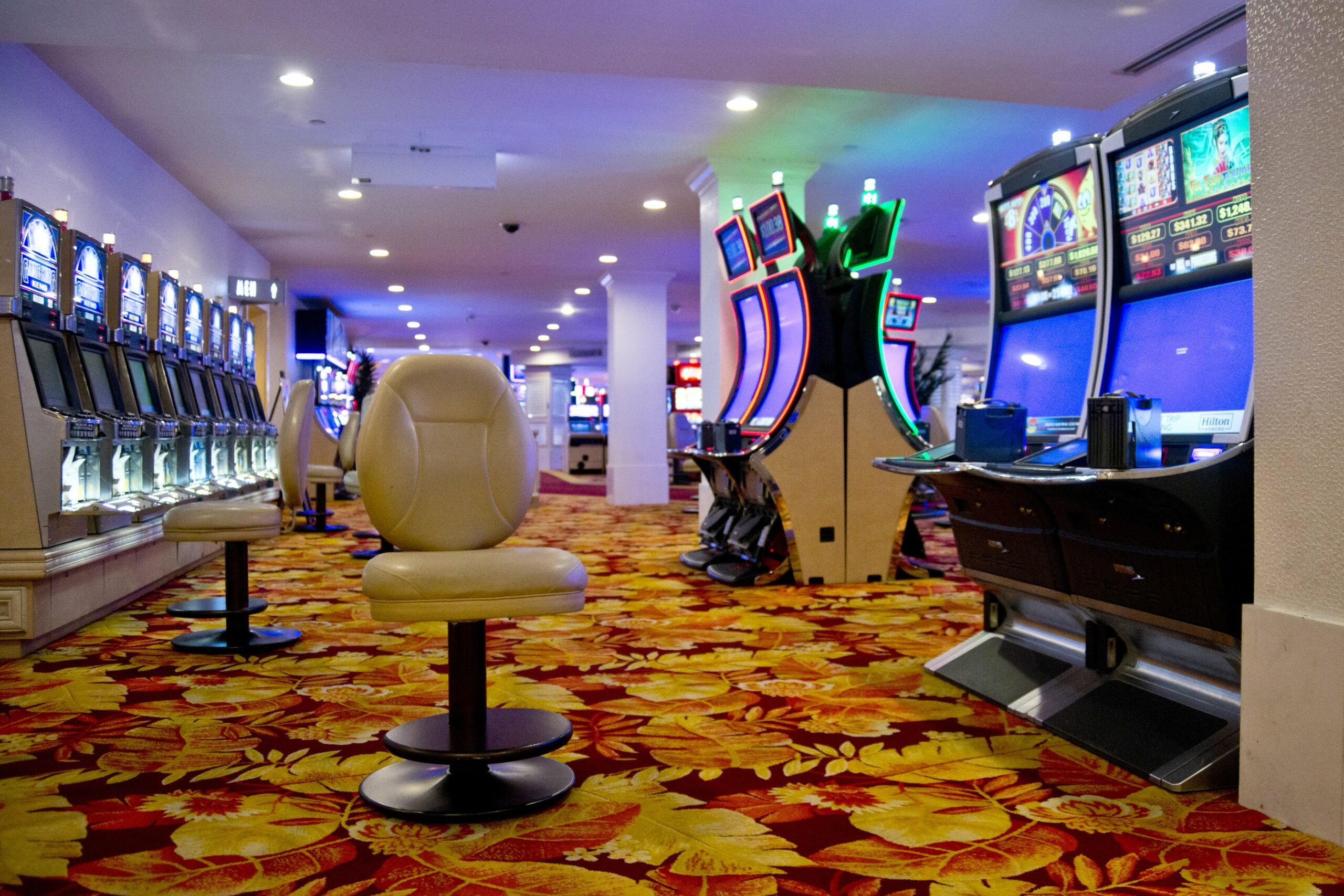 Mary "Aileen" Forman's job as a blackjack dealer at the Aquarius casino in Laughlin was put on indefinite hold as soon as widespread casino shutdowns were announced last month.
In an effort to help, her employer paid workers for an additional 40 hours during the shutdown. But the act of altruism introduced new complications as Forman and her co-workers struggled to understand how to classify the payment in Nevada's online unemployment filing system.
Was it a paycheck? Severance? A grant? Would the state think she's trying to scam the system if she said she was unemployed as soon as the shutdown began?
"People who design their website know what they're speaking of. They know what each of the terms means and they assume everyone else does as well," Forman told The Nevada Independent. "And of course, that's not the case."
The online system showed her claim was "pending," but Forman said it wasn't clear to her for days that the unemployment office needed pay stubs and that they would need to be faxed in. Lacking a fax machine, she had to print the pay stubs. Then scan them. Then convert them to a PDF file. Then send them to a friend who works in a law office. Then have him print them. Then have that friend fax them to the unemployment office.
A friend of hers reported calling 300 times a day trying to reach an operator at the unemployment office because it wouldn't let her create a new account; she had filed for unemployment 14 years earlier and couldn't remember login information for the existing account. Few are able to reach an operator at the office, which has been overwhelmed with about 300,000 people filing claims in a single month.
Forman has some savings and was able to make her rent and car payments this month. But it's still been four weeks with no money coming in.
"I still have no income yet, but I am okay ... I've got friends, I've got family," she said. "But I would really like to see this fixed for everybody, and I don't know how they're going to do that."
To help keep track of the evolving situation, The Nevada Independent is compiling the latest updates on the unemployment insurance system in this explainer. Check back here for the latest on timelines for new benefits programs and initiatives meant to help ease the problems that claimants like Forman have experienced.
Current state of unemployment
Claims statistics
June 25 update: The U.S. Department of Labor announced Thursday that 13,760 initial claims for regular state unemployment were filed in the week ending June 20. That figure, which is preliminary, is up 3,140 from the prior week, when 10,620 people filed initial claims.
In addition to those initial claims, 29,441 initial claims were filed last week for Pandemic Unemployment Assistance, a program for gig workers and the self-employed. That's up nearly 5,000 week over week. More than 154,000 people had applied for the program in its first six weeks, and about 74 percent of those who are thought to be eligible had received payment as of June 19.
The state reported 313,009 continued standard unemployment claims in its latest update on June 19. That term refers to unemployed workers who continue to file benefits weekly after their first application for unemployment insurance benefits, and the latest figure is down more than 22,000 claims from a week earlier.
From March 8 through June 20, there were 520,653 initial claims filed in Nevada. That figure represents 33 percent of Nevada's total workforce, which was about 1,563,400 people as of March.
Not all the initial claims are approved. Some applicants are deemed ineligible because of their previous employment arrangement, and may apply successfully for the new Pandemic Unemployment Assistance (PUA) program that launched May 16.
Nevada's insured unemployment rate — a ratio of continued claims to jobs that are eligible for unemployment insurance benefits — was highest in the nation in the week ending June 6 and stood at 22.6 percent.
The insured unemployment figure is not the same as the monthly rate widely understood as the unemployment rate; that figure stands at 25.3 percent for Nevada in May and also remains the highest in the nation.
The national insured unemployment rate, which is reported with a one-week lag, was 13.4 percent for the week ending June 13, a drop of 0.5 percentage points from the prior week.
The state has paid out more than $1 billion in regular unemployment benefits and $1.5 billion in federal pandemic unemployment insurance ($600 per week additional payments to beneficiaries) this year through June 13, state officials said. The state's unemployment trust fund balance stood at $1.1 billion as of June 13, and has enough money to pay 12 weeks of regular state benefits.
Pandemic Unemployment Assistance benefits will start paying out next week
May 22 update:
Nevada will next week finally begin distributing federal Pandemic Unemployment Assistance (PUA) payments to gig workers and independent contractors not typically covered under normal unemployment insurance.
Department of Employment, Training and Rehabilitation Director Heather Korbulic said during a press conference on Friday that individuals who have filed applications for PUA benefits would begin having their payments processed on Saturday with the expected disbursements planned for Wednesday because banks are closed during the holiday weekend.
The federal program, which was authorized by Congress in March, has taken longer to come online as is required a new and separate technology model on top of the state's standard unemployment insurance system. The state began accepting applications for the PUA program last week, and Korbulic said as of today 59,000 individuals have successfully filed claims for the program.
Korbulic also noted that while the state's unemployment insurance system has been criticized for not being timely in responses to claims, the department was working as fast as it could under unprecedented circumstances. Nevada's 28.2 percent unemployment rate is the highest of any state in history, DETR Chief Economist David Schmidt said during the press conference, and is comparable to the 1930s Great Depression.
"As far as our overall unemployment rate, this is the highest rate that we've ever seen," he said. "It's the highest rate that any state has ever seen."
In spite of the dire employment numbers, Korbulic said the agency was still able to pay out an estimated 81 percent of unemployment insurance claims, and was working on other solutions to address pools of unprocessed or pending claims. She said the agency planned to hire an additional 100 staff members, and was working to gradually implement a cloud-based phone system for the agency's call center staff.
April 14 update
Sisolak said on April 14 that more than 300,000 people filed claims for unemployment insurance in the month since the pandemic began. A DETR spokeswoman said she was unable to immediately provide data on how many claims are pending or remain unpaid.
The state's unemployment trust fund, which had just shy of $2 billion to pay in claims before the crisis, has paid out $200 million in benefits in a month.
The unprecedented demand has taxed a phone system that earlier this year was only capable of handling 2,900 calls a week. Capacity has been more than tripled at call centers, where Sisolak has said calls can take 15 or 30 minutes each, and claimants are urged to file online.
"We've received over 70,000 emails so we're addressing those," Gaa said. "So we're using every modality to try to reach people and return calls and contacts."
In spite of the rapid spike in joblessness, the state's official unemployment rate stands at 6.3 percent, up 2.7 percentage points from a month earlier. That's because the most recent cutoff for record-keeping was the week before non-essential businesses were told to close.
DETR said statistics released next month should reflect the substantial job losses.
Pandemic Emergency Unemployment Compensation (13 additional weeks)
Nevada officials announced on May 13 that they are equipped to pay out Pandemic Emergency Unemployment Compensation (PEUC) — a program that offers up to 13 additional weeks of fully federally funded unemployment benefits to people who have exhausted their eligibility for regular unemployment benefits.
Congress approved the temporary program through the CARES Act coronavirus relief package.
The PEUC payment is the same weekly benefit amount as claimants have been receiving as part of their regular state unemployment claim. On top of that, claimants can receive an additional $600 a week in compensation through the "Federal Pandemic Unemployment Compensation" for weeks claimed between April 4, 2020 and July 25,2020.
People who are eligible have received all of their normal unemployment payments and cannot receive more because they have been paid their full allotment, and cannot establish a new "benefit year" or period of unemployment insurance eligibility.
Claimants will receive notice in the mail that they may be eligible for PEUC benefits, and then are asked to log in to their unemployment account online at ui.nv.gov to claim the benefits.
New general inquiry hotline
The state announced on April 15 that it has established a new hotline to field "general questions related to the unemployment insurance filing process." The number is (800) 603-9671 and callers can reach operators Monday through Friday from 8 a.m. to 8 p.m.
State officials advise that "specific claim scenarios cannot be answered via this hotline, and those questions should be directed to the [Department of Employment, Training and Rehabilitation] phone lines." Those numbers are (775) 684-0350 for Northern Nevada, (702) 486-0350 for Southern Nevada and (888) 890-8211 for rural Nevada or callers from out of state.
The hotline comes after the state promised a few days earlier that it would be expanding call center capacity by about 100 people. The new vendor, Alorica, has more than 100,000 employees in 14 countries and has two call centers based in Nevada.
"While there are tools online to assist with navigating the unemployment insurance process, we absolutely understand the need to connect with a human voice to get questions answered," DETR Director Dr. Tiffany Tyler-Garner said in a statement. "Our goal with the new call center is to alleviate the enormous call volume flooding our current call centers. We will continue to address concerns as we work to serve Nevadans during this unprecedented time."
April 16 update: Las Vegas resident April Fried, who has been unable to work as a hairstylist because of business closures, said she tried the new number and got through in a matter of minutes. But it was quickly apparent that the operator was unable to address her issue — lifting a hold that is preventing her from reactivating benefits in a recent case that needed renewal.
The operator who answered said she had no access to the actual claims system and could only answer general questions about the unemployment process. She provided the numbers for DETR's main phone line — one that Fried said is so jammed she can't even get a busy signal.
"It's kind of like false hope that you're going to get some resolution," said Fried, 51. "They were very nice, but they are absolutely clueless."
She said she used her federal stimulus check to pay current bills but otherwise said the only thing keeping her household afloat is the $142 a week that her 19-year-old son is getting from unemployment. The call center is providing a service on par with reading people materials they can find online, she said.
"It's great for somebody who has not filed or can't get through the site yet because I think it will put them at ease," she said. "I wish they would have put these workers to work, working on cases and all the backlogs."
Designated days for filing claims
Gov. Steve Sisolak announced April 14 that claimants should aim to file their claims online on a specific day based on their last name. The new method, set to start Sunday, is aimed at preventing jams from all Nevadans trying to file claims every day.
People with last names starting with the letter:
A-K are asked to file their claims on Sundays
L-R are asked to file on Mondays
S-Z are directed to file on Tuesdays
Claimants of all last names are able to file on Wednesday through Saturday,
"We're hoping that that would alleviate some of the perception that they can't access the system and maybe stagger that out, so people have a better opportunity to get in quickly and get out and get their weekly claim filed," Kimberly Gaa, administrator of the state's Employment Security Division, said at a news conference on Tuesday.
Backdating claims
Gov. Steve Sisolak announced April 14 that he ordered Nevada's unemployment insurance agency to pay out claims retroactively — to as early as March 15 — to help claimants who have been unable to secure payments weeks after the pandemic set in.
"Whenever your application was submitted, you will be paid retroactively and there's no more action you need to take for this to go through if you have already filed your initial claim," Sisolak said at a press conference. "For individuals filing for unemployment, this is great news, and will provide Nevadans out of work more money in their pockets to pay their bills and start the road to recovery."
Federal pandemic unemployment insurance ($600 payments)
Sisolak said on April 14 that Nevadans would be among the first recipients of the "Federal Pandemic Unemployment Compensation" program established under the CARES Act that became law March 27. That initiative provides that states can administer $600 a week in extra benefits to everyone who is eligible for and collecting unemployment, on top of what claimants are already receiving from the state.
Sisolak said the additional funds could start showing up for beneficiaries as soon as April 15, with other payments coming through in the following days. Congress enacted the program, which is effective for up to four months (through July 31).
Sisolak said those payments will be backdated to the earliest date of eligibility, as far back as March 15, so claimants will be paid retroactively even if they have been unable to successfully make their claim so far.
Several Nevadans reported they noticed an additional sum of money in their accounts just as Sisolak said would start happening on April 15. Las Vegas resident Anthony Ferreri, 48, said he typically gets $328 a week and didn't know if he was eligible for the bonus payment, but was surprised to see this week's total check exceeded $800 after taxes.
"It was tremendous," he said. "I was late for this month for the first time ever on my utility bills, but now at least I know I'll be caught up again and I won't be behind."
Ferreri, who installs patio overhangs, has been unemployed since November and is unable to work now, in what is typically peak season for installations. He's the breadwinner in his household, supporting his 86-year-old mother, 65-year-old sister with a medical condition and a 32-year-old nephew with Down syndrome.
"I'm a caretaker for all of them as well," he said. "So it's been really rough trying to stretch money."
Cheryl Rose, a table games supervisor at the Bellagio, received her $600 bonus payment on April 15. Getting the money was "huge," she said — bringing her close to the levels she was making prior to being furloughed.
Rose, 60, had no issues with the unemployment system but knows many colleagues who still haven't received a dime. She thinks Sisolak took too long to speak to the major frustrations many unemployed Nevadans were feeling.
She also thinks her former employer, MGM Resorts, should have paid out more than the two weeks it offered furloughed employees. She said her colleagues are "very upset" to see other casino companies keep workers on their payrolls, knowing the cash MGM has on hand.
"The biggest employer in the town and they absolutely didn't take care of us," she said.
Federal "Pandemic Unemployment Assistance" for gig workers and independent contractors
Congress passed legislation that would allow gig workers, independent contractors, self-employed people and "1099" workers to receive benefits under what's called "Pandemic Unemployment Assistance" (PUA).
Gaa said April 14 that DETR is "doing our very best to fast track the system" for processing those kinds of new unemployment insurance claims, but that a module to distribute the funds to gig workers would likely not be ready for applicants until sometime in early or mid May.
She said workers in this category are asked to wait for more news on the program and NOT attempt to apply now for the benefits.
The program will provide benefits for people unable to work between Jan. 27, 2020 and Dec. 31, 2020 — up to 39 weeks.
The new Nevada call center launched April 15 is expected to support applicants under this program once it is implemented.
Password assistance
For those struggling to reset a forgotten password, the state has created a new form specifically to carry out a reset. The form is available here.
This story was updated on 4/17/2020 at 5:03 p.m.

The Nevada Independent is raising $200,000 by Dec. 31 to support coverage of the 2024 election.
Tax-deductible donations from readers like you fund this critical work.
If you give today,your donation will be matched dollar-for-dollar.
Give + Get Matched
Featured Videos