Titus: South Carolina open to taking plutonium back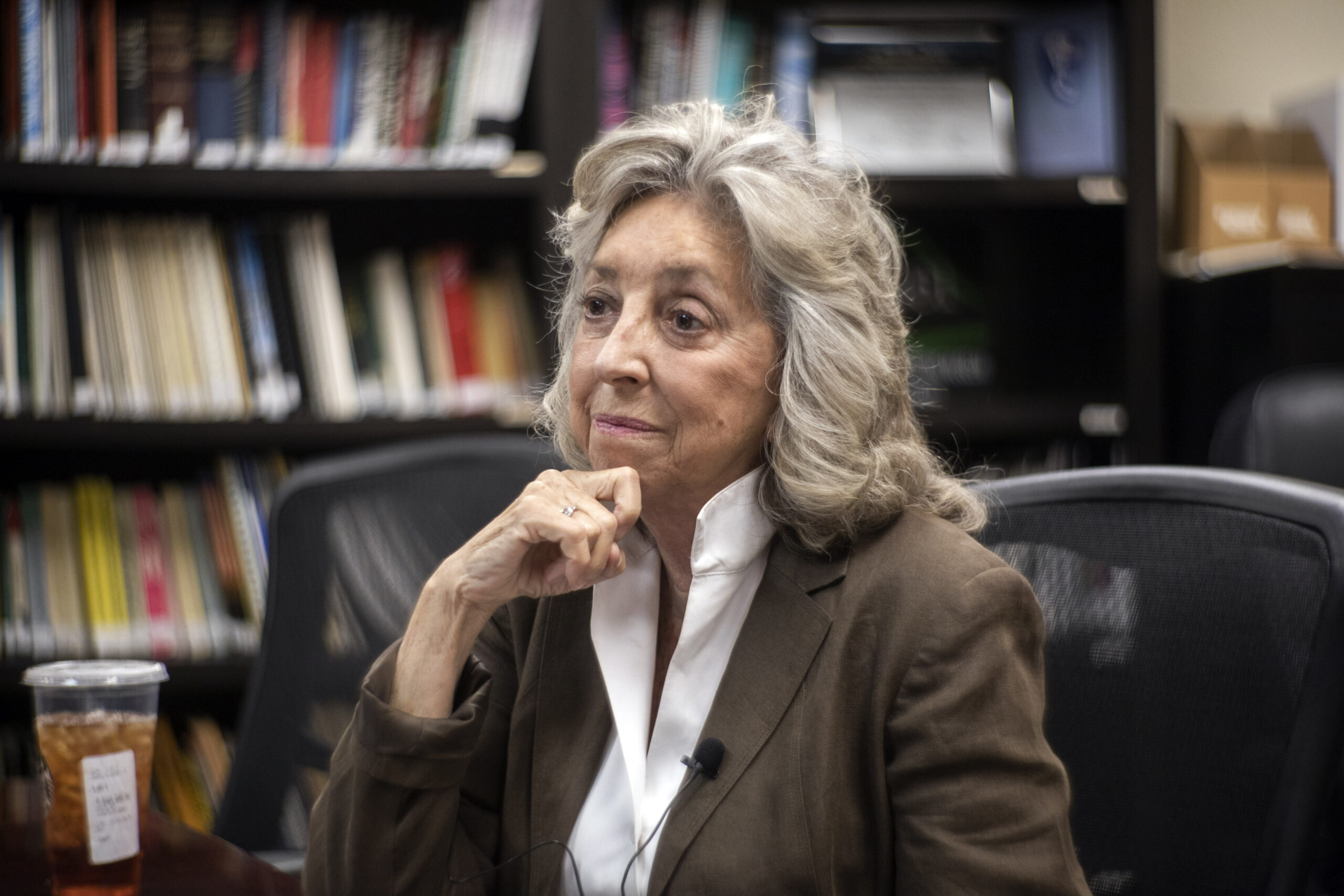 Democratic Rep. Dina Titus said Gov. Steve Sisolak told her the governor of South Carolina would take back plutonium that was shipped to Nevada if the federal government helps finish a stalled plutonium processing plant.
Titus' comments came Tuesday in a conversation with reporters after she addressed Nevada lawmakers and had sharp criticism for the Department of Energy's clandestine shipments of plutonium from South Carolina to Nevada last year. The shipments were triggered because the federal government missed deadlines to finish a mixed oxide (MOX) fuel manufacturing plant at the Savannah River Site.
"Apparently (Sisolak) talked to the governor of South Carolina and ... South Carolina said, well we'd take it back if they finish this project," she said. "So maybe we can look at doing something on that end and, say, help them finish that plant and then they all take it back, then no more plutonium would come here. So we just have to be creative."
In her address to lawmakers, Titus said that the Department of Energy had "misled the courts" and "failed to give adequate notice" to her and other elected officials about the plutonium shipment. She asked state lawmakers to stand with members of Nevada's congressional delegation to prevent federal overreach on this and related issues, such as Yucca Mountain.
"I will say it again and I have said it for a long time, you cannot trust the DOE when it comes to nuclear issues. I'm sorry, but remember, they are the same people who, during the era of atmospheric testing, gave us Bert the Turtle who admonished us to 'duck and cover and, by the way, kiss your ass, goodbye,'" Titus said. "Don't trust them."
Titus praised Sisolak, a longtime friend, for his efforts on nuclear issues. She urged lawmakers to pass a resolution supporting consent-based siting of nuclear waste as the Trump administration has again proposed funding to restart the licensing process to develop Yucca Mountain.
"Let me be perfectly clear: We're not going to stand idly by and let the Trump administration treat Nevada as a dumping ground for the nation's nuclear waste," Titus said in the speech. "We don't make it. We don't use it. We're not going to store it."
But she said meetings with the DOE so far — including a classified briefing for the congressional delegation — haven't been sufficient.
"They never tell you everything ... they don't think we have a need to know anything," she said. "They've offered to take people on a tour of the test site. I've been out there plenty of times. I don't need to go out there and give them justification for having informed us about something they're not really telling us about."
2020 candidates
Titus said she didn't know whether she would endorse a presidential candidate prior to the state's February 2020 caucuses, saying she planned to meet this week with former Texas Senate candidate Beto O'Rourke and New York Sen. Kirsten Gillibrand. She has previously met with former Housing and Urban Development Secretary Julian Castro and Washington Governor Jay Inslee, and had a meeting set with Vermont Sen. Bernie Sanders.
"I don't mean to sound immodest, but I'm a pretty popular Democrat in Southern Nevada where you got to win to carry the state," she said. "So I hope to be helpful to whoever the nominee is."
Although Titus said in a previous interview that former Vice President Joe Biden would be her candidate of choice, Titus demurred on whether she would endorse him and said she was "anxious" to see what the former vice president would do.
As for winning the election overall, she said Democrats need to prove they're leaders.
"I think this Congress needs to not just investigate, but to legislate, and prove that we can govern and have something to show for it," she said.
Guns
Titus, a longtime former legislator, also sharply criticized the handful of rural Nevada sheriffs who have said they will not enforce the gun background check law approved by state lawmakers in February. The law is an attempt to implement a stalled voter initiative requiring background checks on nearly all private-party gun sales or transfers.
"I say shame on those rural sheriffs who say they won't enforce it," Titus said. "They are recklessly gambling with the lives of Nevadans, and nobody should be above the law. Send that message loud and clear."
In her speech, Titus praised the Legislature for its work on gun control legislation, noting that she had introduced a bill in Congress banning high-capacity magazines.
To date, the Legislature has not introduced legislation mirroring the high-capacity provisions of her bill, but she stopped short of criticizing them for omitting the concept.
"Well, I'm not going to tell them what to do," she said. "I think they have done an amazing job of closing the loophole and I think the bump stock bill will go through. And those are two important first steps."
The Nevada Independent is raising $200,000 by Dec. 31 to support coverage of the 2024 election.
Tax-deductible donations from readers like you fund this critical work.
If you give today,your donation will be matched dollar-for-dollar.
Give + Get Matched
Featured Videos