Top Sands executive blasts critical PUC report on energy choice ballot question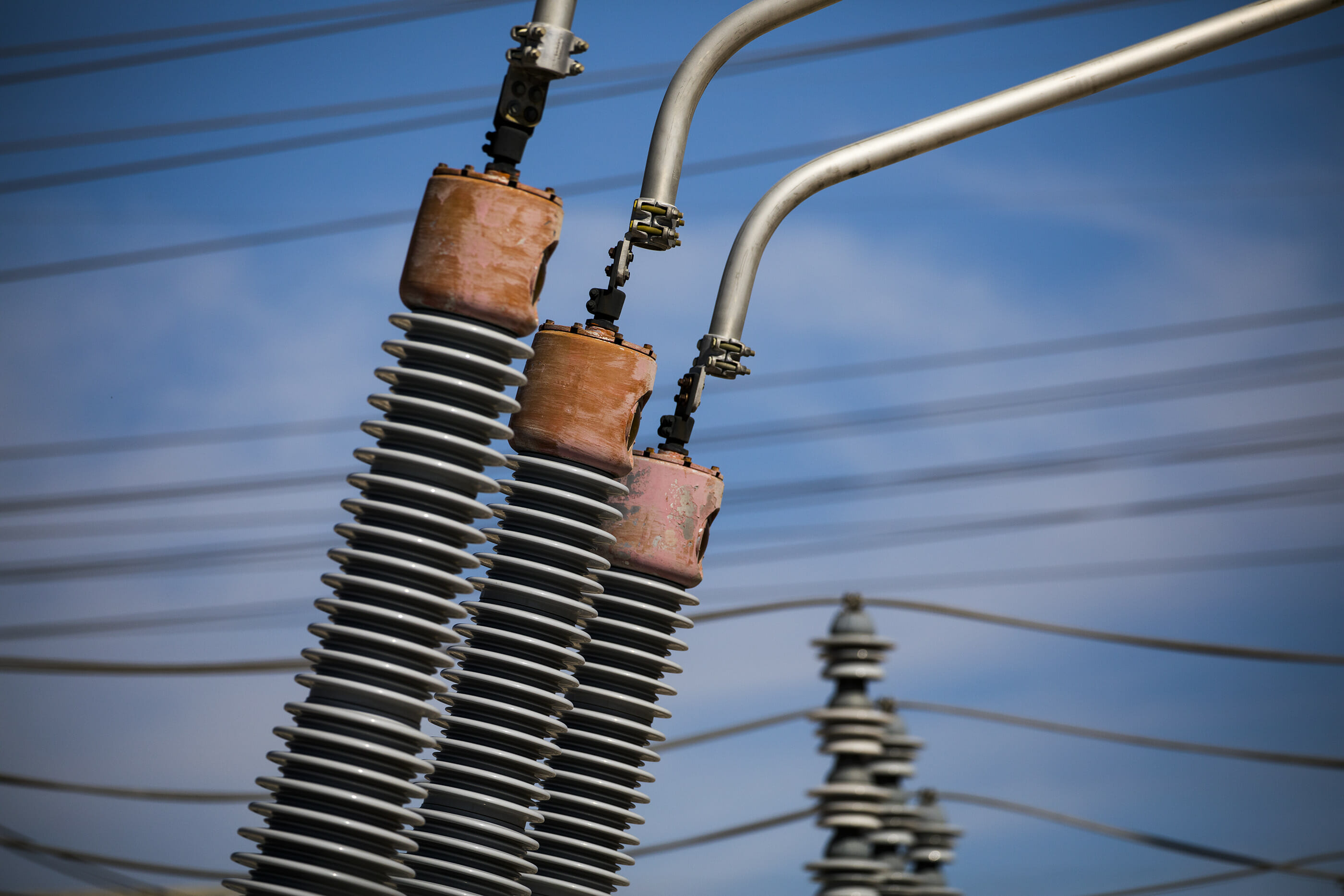 A top Las Vegas Sands executive is lashing out at Nevada's top energy regulator, accusing him of violating ethics law just a day after the release of a scathing report indicating an energy ballot measure promoted by the casino company could raise electric rates and cost millions of dollars to implement.
Andy Abboud, a top executive for the Sands and CEO Sheldon Adelson's political lieutenant, on Thursday called Public Utilities Commission Chairman Joe Reynolds a "rogue regulator" who wrote a "flatly unlawful" and "disgraceful" report on the effects of a major retail electric choice ballot question with "predetermined" negative conclusions.
"I don't think any of us realistically thought that we'd be here to review a report that clearly violates Nevada law, this 110-page opinion letter from a biased regulator who thinks he has the authority of a judge," Abboud said during a subgroup meeting of the 25-member Governor's Committee on Energy Choice.
The comments come a day after Reynolds released a 109-page report that claimed passage of the Energy Choice Initiative — a proposed constitutional amendment that would end NV Energy's monopoly on electric service and require the state to set up a retail, competitive market by 2023 — would prove costly to residential ratepayers and the state itself.
The report stated that if NV Energy's cost to divest its stranded assets — power plants and long-term power contracts that it must divest if the ballot question passes — comes in at around $4 billion, residential power bills could spike by more than $24 per month in certain parts of the state. It also predicted that startup costs to successfully implement the question would run around $101 million, and that annual maintenance costs would come in around $45 million per year.
The ballot question, which passed by 72 to 28 percent in 2016, has been primarily bankrolled by the Sands and data-center giant Switch, with the casino company spending a total of $2.35 million towards groups supporting the ballot question over the last two years.
Although the report claimed to be neutral on the ballot question, Abboud dismissed that assertion as a "chuckle." He said the report was "flatly unlawful" and accused the regulator of violating ethics law by expressing his opinion on a ballot question using state resources.
"Joe Reynolds was hired to oversee the regulated utility, and nowhere in the law does he have authority to issue advisory questions about energy policy," Abboud said. "This is not an objective report, and this is not an unbiased regulator."
Reynolds did not immediately reply to a request for comment on Abboud's comments, but PUC Assistant General Counsel Hayley Williamson said in an email that the PUC chairman and staff of the regulatory body followed all necessary procedures in creation of the report.
"The PUCN followed an extensive public process for this investigation, which was consistent with all of its investigatory dockets and is meticulously set forth in the Report," she said in an email. "Over 4,700 pages of records have informed the PUCN's analysis and those are provided in the Appendix for anyone to review. The Administrative Procedure Act, by definition, does not apply, as this was not a contested legal case."
The report itself had a controversial beginning — although members of the governor's energy choice commission in October voted against asking the regulatory body to study the costs and benefits of the ballot question, Reynolds said at the time he could not "in good faith" author a report analyzing the ballot question without including the financial impact.
"I don't think anything can reasonably or meaningfully be analyzed with this initiative without looking at the financial implications," he said at the time. "There's billions, with a capital B, of dollars that may become the responsibility of Nevadans. The financial consequences of that to ratepayers and to businesses, again, is the most important question that anyone could be looking at with this, in my mind."
Abboud, who read from prepared remarks, sought to paint the report as another example of overreach by the PUC, and cited the commission's controversial decision to slash net metering rates for rooftop solar customers in 2016 (none of the current commissioners were serving on the board at the time).
"They have a very robust and painful history of issuing decisions that a majority of Nevadans disagree with," he said. "And sadly, Joe Reynolds has continued that tradition with this report."
Abboud also took issue with a section of the report providing background on "divergent views about government regulation," which in part stated, "Corporations exist to make money, not to protect the welfare of the public."
"It's just simply one of the most remarkable offensive things I've ever seen any public administrator say," he said.
A spokeswoman for Gov. Brian Sandoval declined to comment about the report on Wednesday, but said Thursday that he was still reviewing the report but didn't approve of the remarks targeting Reynolds.
"The governor believes that personal attacks have no place in energy policy discussion, or any policy discussion for that matter. Governor Sandoval remains committed to an open dialogue on this topic and looks forward to a continued robust discussion on energy in Nevada," she told the newspaper.
Democratic Assemblyman Chris Brooks, who sits on the committee with Abboud, declined to comment on his remarks about Reynolds, but said the report seemed to confirm some of his existing concerns with the ballot measure and that said the regulatory body had historically done professional work.
"While I do not always agree with them, I always respect them," he said.
Though the report has prompted sharp reactions, it is only advisory and isn't binding in any way. The full PUC still needs to approve the draft report, and the 25-member committee will likely vote on adopting its recommendations during its scheduled May 9 meeting.
This isn't the first time Abboud has expressed unhappiness with the PUC. At an October meeting of the committee, the Sands executive admitted that part of the reason the company was bankrolling the ballot question was over the "lack of transparency" on exit fees charged by the commision for large power users to leave NV Energy and purchase power on the open market.
Disclosure: Switch and NV Energy has donated to The Nevada Independent. You can see a full list of donors here.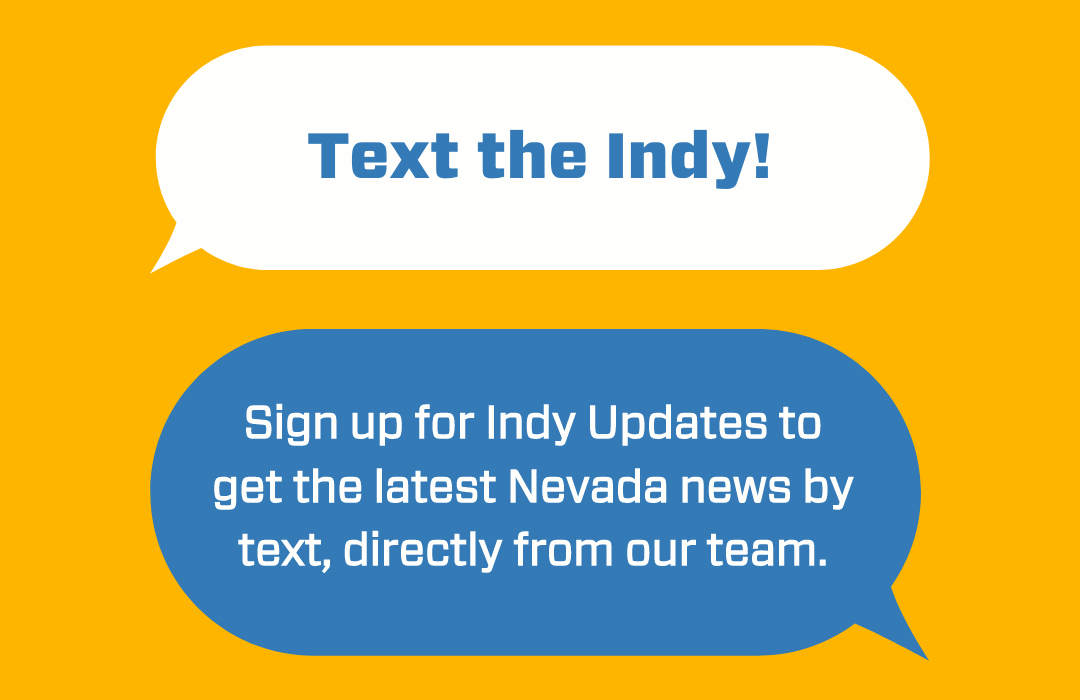 Featured Videos
Comment Policy (updated 4/20/2021): Please keep your comments civil. We reserve the right to delete comments or ban users who engage in personal attacks, use an excess of profanity, make verifiably false statements or are otherwise nasty. Comments that contain links must be approved by admin.