Tuesday's municipal election will yield three new Las Vegas City Council members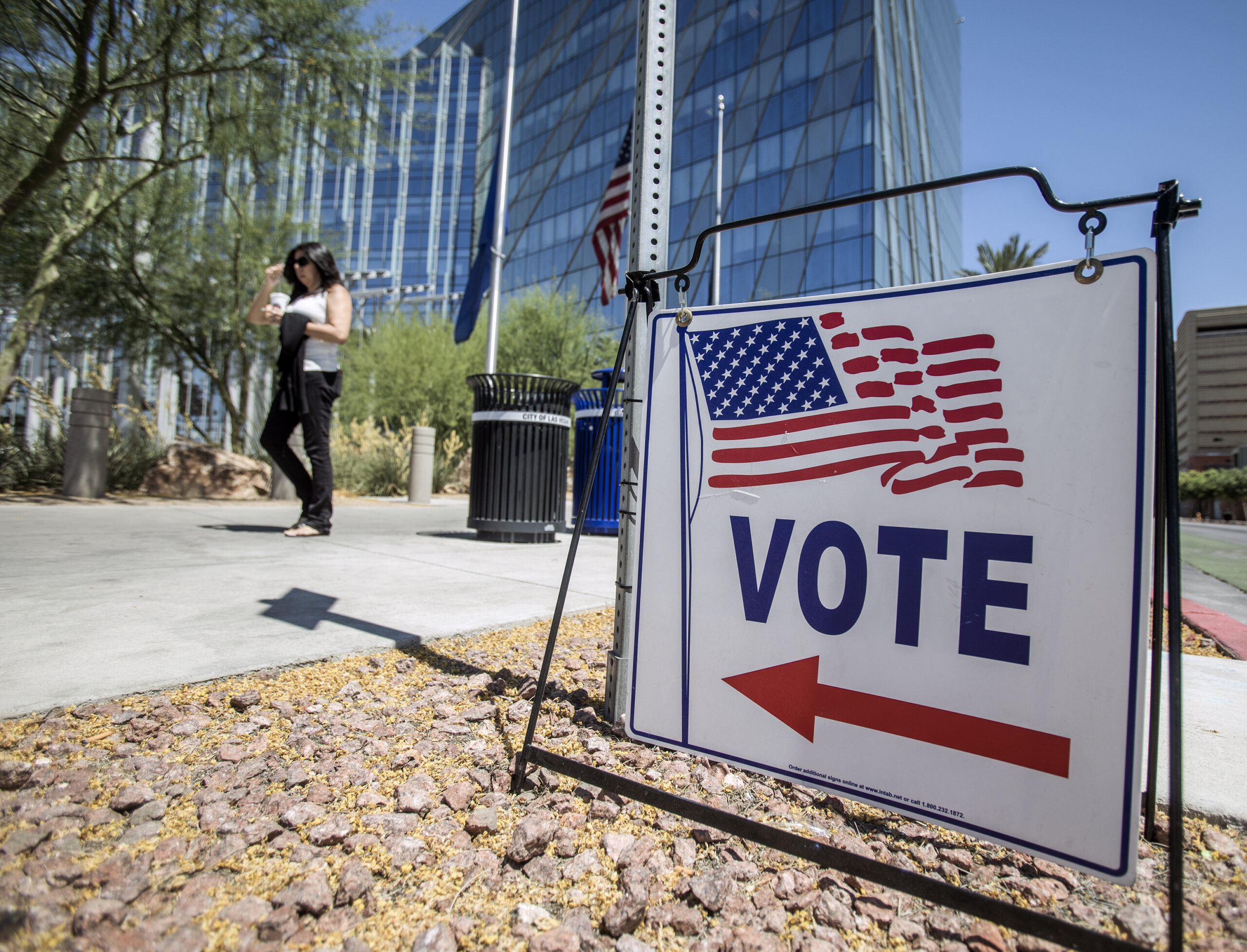 Two months ago, all eyes were on Ruben Kihuen.
Could the 39-year-old whose congressional career ended amid sexual harassment allegations win another election — this time to a Las Vegas City Council seat? The answer was no, but only by a razor-thin margin.
Former Assemblywoman Olivia Diaz and activist Melissa Clary garnered enough votes to oust Kihuen in the primary election. The two women are facing off in next week's general election for the Ward 3 council seat. But it's not the only seat up for grabs that day: Candidates are vying to represent Ward 1 and Ward 2 as well.
Municipal elections tend to fly under the radar, especially because they don't coincide with the major state or national races happening in even-numbered years. (Eight cities in Nevada, including Las Vegas, hold their elections during odd-numbered years. But a bill passed by lawmakers this session and waiting Gov. Steve Sisolak's signature will change that by requiring municipalities to move their elections to the fall of even-numbered years.)
In 2017, fewer than 8 percent of registered voters cast a ballot in the city of Las Vegas's general election. But the meager voter turnout belies the reality, which is that local elections often have more direct relevance to residents' daily lives. As the city's governing body, council members oversee a more than $1 billion budget, approve ordinances, appoint a city manager, and regulate businesses, the city's fire department, enforce building safety, among other duties.
So those potholes on your street? Take it up with your council member, if you live within the city's jurisdiction.
Early voting began May 25 and runs through Friday. As of Thursday, 7,168 people had cast ballots during early voting in the Las Vegas elections — 2,056 in the Ward 1 race, 3,900 in the Ward 2 special election and 1,212 in the Ward 3 match-up. Another 2,342 have voted via absentee ballots. But there are 141,993 active registered voters in Las Vegas, meaning fewer than 7 percent have participated so far.
The general election is Tuesday.
Here's a closer look at the three Las Vegas races, one of which is a special election to fill a vacancy created by former Councilman Steve Seroka's resignation:
Las Vegas City Council — Ward 1
Ten people ran for the Ward 1 council seat during the crowded primary election. In the end, Brian Knudsen and Robin Munier captured enough votes to move onto the general election.
Brian Knudsen
Knudsen, who owns a boutique consulting firm called BP2 Solutions, received about 27 percent of the votes; Munier, a special assistant to the City Council, garnered 20 percent of the votes.
With Ward 1 as home to the Medical District, Knudsen is hoping to see a lot of investment into the area — ranging from new facilities to more doctors with Las Vegas roots to help alleviate the shortfall of doctors and physicians in the city and state of Nevada overall. To that end, he hopes that the UNLV School of Medicine is completed and properly funded.
"Making sure that gets the resources it needs to be successful and working with the graduating students is very important," said Knudsen.
He has worked on behalf of the City Council for nine years, with jobs ranging from community resource manager to administrative officer and was the president of the Boys and Girls Club of Southern Nevada.
Transportation is also a key issue for Knudsen, who hopes to build light rail that connects to the Medical District, Summerlin and Maryland Parkway.
"I would be advocating for mass transit throughout the valley," he said. "The benefits of having mass transportation will benefit the city and its continued growth."
As the first openly gay candidate to run for City Council, Knudsen is thrilled to have his chance to be the one who represents LGBT citizens in the city and hopes to set an example for others.
"Being gay is one part of who I am," Knudsen said. "I'm hopeful that by winning that it creates an opportunity for every other minority population that feels that they can move into the space where they have influence and make the community a better place."
His campaign has secured numerous endorsements, including from the Clark County Education Association and Mayor Carolyn Goodman.
Robin Munier
A former assistant to Mayor Pro Tem Lois Tarkanian, Robin Munier has worked for the Las Vegas City Council for more than a decade.
Focusing primarily on economic development, Munier believes business opportunities within the Las Vegas Medical District, around Decatur Avenue and along U.S. 95 are key to the future success of Ward 1, according to her campaign website. Her site lists County Commissioner Marilyn Kirkpatrick as one of her supporters.
The Las Vegas Sun reported that both Munier and Knudsen oppose short-term rentals in the ward. She also vowed not to approve additional special permits for short-term rentals.
In addition to the development of the area, Munier noted on her campaign website that she wants to focus on crime and public safety, including new bike lanes and lighted crosswalks.
Munier did not respond to repeated interview requests.
Ward 1 mostly extends west of Interstate 15 and along U.S. 95. It includes the Las Vegas Medical District.
Las Vegas City Council — Ward 2
Former City Councilman Steve Seroka resigned in March amid a recall effort, leaving a vacancy on the governing body. The council voted to hold a special election coinciding with the general election to determine his successor.
Seroka, a first-term councilman, ran a campaign largely tied to the contentious development project proposed for the shuttered Badlands Golf Course, which straddles the high-end Queensridge neighborhood in the western valley. The issue has sparked a series of lawsuits, some of which name the city as a defendant.
In December, former Assemblywoman and conservative activist Victoria Seaman — along with Kim Fergus and Ulrira Miyashiro — launched a recall effort against Seroka. Seaman told The Nevada Independent that the recall was the result of their unhappiness over his handling of the Badlands controversy.
The Laborers Local 872 was the main funder behind the Committee to Recall Councilman Steve Seroka and led a public campaign to get him out of office. Seroka, who was also the subject of a human resources complaint lodged by a female city employee, resigned in early March.
Now, eight candidates, including Seaman, are vying to fill the Ward 2 seat. The other candidates are:
- Patsy Brown (business owner)
- Bruce Feher (former real estate business owner)
- Hilarie Grey (managing director of corporate communications for Allegiant)
- Derrick Penney (owner and attorney of Penney Law Firm)
- Richard Plaster
- Michael "Mikey" Tomko
- Valerie Weber (former Assemblywoman)
Plaster and Tomko do not have campaign websites. They also didn't answer phone calls seeking information about their professions.
Ward 2 covers the western end of the city, including parts of Summerlin.
Las Vegas City Council — Ward 3
Former Assemblywoman Olivia Diaz garnered 33 percent of the votes in the Ward 3 primary election, granting her entry into the general election. Melissa Clary, a project manager for the Department of Veterans Affairs, finished second in the race — but just barely. She only secured five more votes than former Rep. Ruben Kihuen.
Stil, it was enough to launch her into the general election, where she will face Diaz.
Melissa Clary
Originally from Menifee, California, Clary traded in horse-riding for neon lights after getting her degree in public administration from San Diego State University. She has always maintained a connection to public service, with previous jobs ranging from park and recreation management to work for the US Department of Veteran Affairs. She later obtained her master's degree at UNLV.
While Clary does not have as long of a political resume as her opponent, she believes that an outsider can still make a difference.
"I knocked on over 3,000 doors personally, I write countless letters, and I'm connecting to people when I'm campaigning," Clary said. "I feel proud that I'm showing that I will truly work for the people."
Addressing homelessness and making the ward more attractive to businesses that want to set up shop there are of particular interest to Clary, who hopes to see older buildings in the area renovated. She said she wants to see the city made safer and maintain its cultural essence.
Olivia Diaz
Diaz resigned from her state lawmaker position to run for City Council and racked up numerous endorsements in the process, ranging from police and culinary unions to Nevada politicians such as Rep. Dina Titus and Sen. Catherine Cortez Masto.
The 41-year-old elementary school teacher has named homelessness and public safety as key issues as well and is open to expanding affordable housing and counseling to those affected by them.
"I'm a native born Las Vegan, and lived in Ward 3 for over 30 years," Diaz said. "I know the problems it has and what needs fixing. I look forward to being the woman that makes that happen."
During her time in the Assembly, Diaz helped fund the Zoom and Victory initiatives for at-risk youth and ESL school students. As Ward 3 is predominantly Hispanic, Diaz found it was important to teach children learning a new language how to understand concepts in English.
Diaz also is in favor of opening marijuana lounges within the city and is optimistic about the chances of an MLS expansion team that brings major business opportunities.
Negative campaign flyers targeting Diaz have been circulated in the downtown ward, claiming that the former assemblywoman "lied to voters," the Las Vegas Sun reported. EHB Companies, the developer affiliated with the divisive Badlands project in Ward 2, funded the political action committee that's distributing the flyers. A website affiliated with the flyer also falsely claims that Diaz is under investigation by the secretary of state's Office.
Ward 3 covers portions of the city east of Interstate 15 and north of U.S. 95.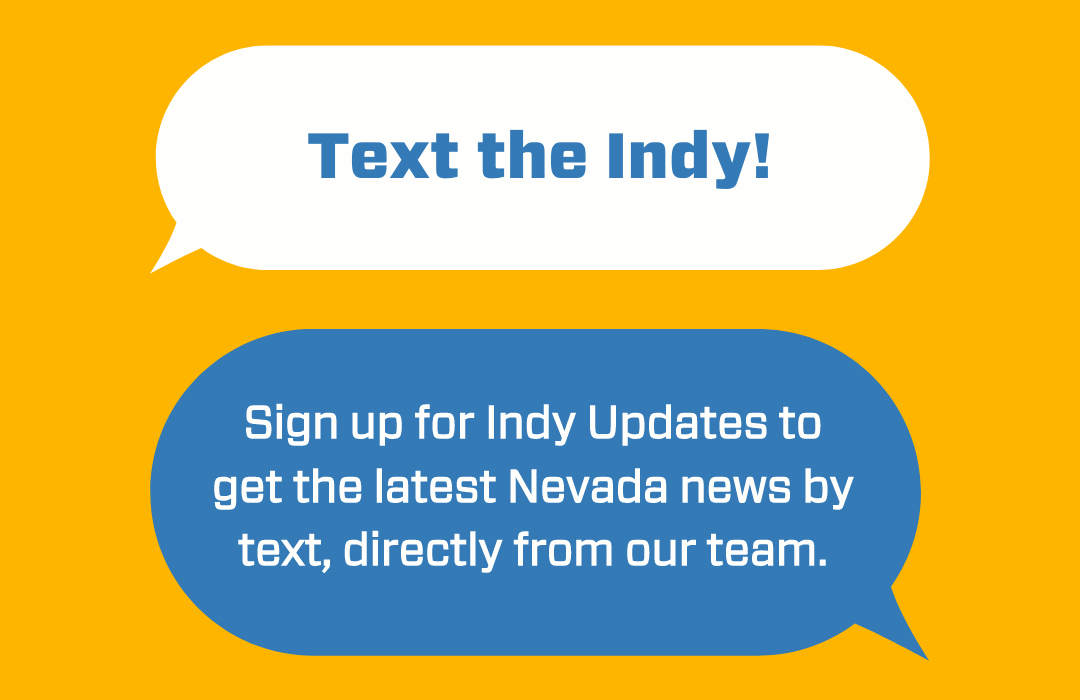 Featured Videos
Comment Policy (updated 4/20/2021): Please keep your comments civil. We reserve the right to delete comments or ban users who engage in personal attacks, use an excess of profanity, make verifiably false statements or are otherwise nasty. Comments that contain links must be approved by admin.