Two years after Las Vegas shooting Congress still at odds on guns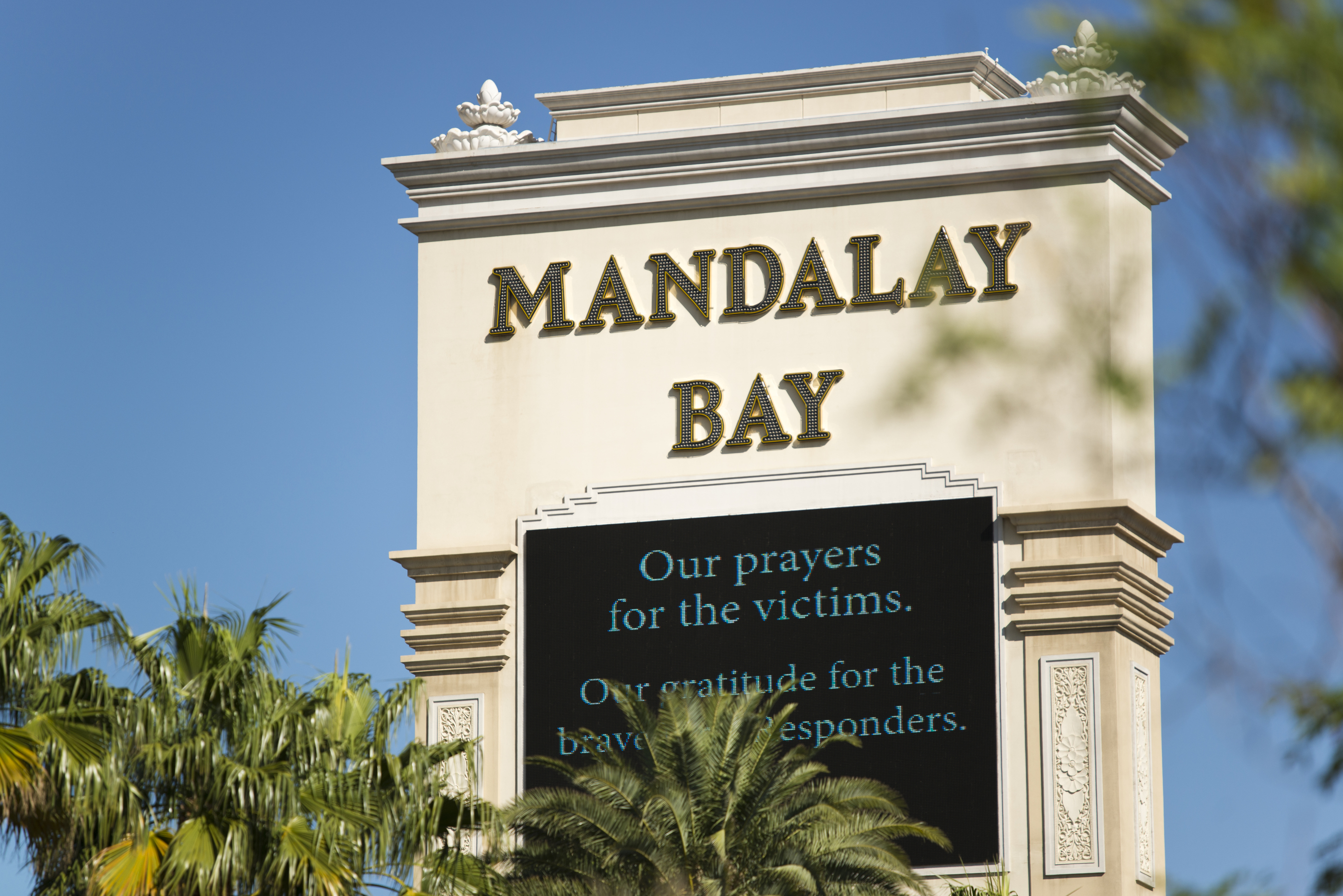 Following the second anniversary of the mass shooting in Las Vegas, supporters of gun-control legislation are holding on to the slimmest of hopes for passing new laws, aiming to find a path forward in the face of a narrowing window for congressional action.
The ongoing impeachment inquiry into whether President Donald Trump pressured the Ukrainian president in a July phone call to investigate a political opponent has sapped the momentum for action spurred after August shootings in Texas, Ohio and California. Trump's silence on what legislation he will support is another impediment.
But despite the low probability for action, supporters of gun-control measures, including the Coalition to Stop Gun Violence (CSGV) and the Giffords Law Center to Prevent Gun Violence, remain hopeful and believe extreme risk-protection order legislation is the most likely candidate for congressional action. Also known as red flag laws, the risk-protection orders allow family members or law-enforcement officers to obtain court orders to take away guns from people who are mentally unstable or have threatened to harm themselves or others.
"I think that has a chance of passage," said CSGV Director of Political Communications Andrew Patrick of a red-flag bill. Adzi Vokhiwa, federal affairs manager at the Giffords Law Center, agreed that a red-flag bill is among the likely measures with bipartisan support.
Patrick said that one thing that could generate momentum for the issue is another tragedy.
"We hope we don't, but it's possible we see another horrible shooting and this issue comes to the top of [the president's] attention again," Patrick said.
Gun-control advocates are also hedging their bets, looking to the 2020 elections with the goal of electing lawmakers who are more sympathetic to their cause. They also argue that the issue attracts younger and minority voters, which will be important up and down the ballot in places such as Nevada, where one in five residents was born in another country.
Besides red-flag laws, experts say expanded background checks are also in play. A third measure, legislation to ban high-capacity magazines that is sponsored by Rep. Dina Titus, is expected to pass the House this year but is unlikely to clear the Senate.
Of these, red-flag laws have the best chance of passage. The House Judiciary Committee approved a risk-protection measure last month that is expected to clear the House before the end of the year. The bill, which provides funding to states to enact red-flag statutes, passed on a party-line 22 to 16 vote. But in the Senate, South Carolina Republican Lindsey Graham and Connecticut Democrat Richard Blumenthal are working on a version that could win enough support from Republicans in both chambers.
The full House also approved universal background check legislation in August. The White House and key senators, including Connecticut Democrat Chris Murphy and Pennsylvania Republican Pat Toomey, have been in discussions after the August shootings on an enhanced background-checks bill, but nothing has materialized from the talks. 
Attorney General Bill Barr last month was in talks with Senate Republicans on a bill to expand background checks, but the White House distanced itself from the proposal following pushback from the National Rifle Association. Senate Majority Leader Mitch McConnell has said that he would not bring legislation to the floor that Trump does not back.
A Marist/PBS NewsHour/NPR poll conducted in September found that 83 percent of respondents believe that background checks should be required if someone wants to buy a gun at a gun show or through a private sale. Under current law, unlicensed sellers are not required to perform background checks on prospective buyers.
With the uncertainty of action by Congress, advocates have also begun to set their sights on the 2020 elections.
Earlier this month in Las Vegas, Giffords Law Center and March For Our Lives, the group started by student survivors of the shooting at Stoneman Douglas High School in Parkland, Florida in 2018, hosted a forum where nine of the top Democratic presidential hopefuls talked about their plans for preventing gun violence and mass shootings. Sen. Bernie Sanders could not attend after suffering a heart attack.
"I'm just proud that everybody has a plan," said Stephanie Pizzoferrato, a Las Vegas resident who became an activist after losing her daughter to a stray bullet in 2011. "That is a huge step in the right direction. So that makes me feel confident moving into 2020."
Democratic incumbents in the top-of-the-ticket races in Nevada—Rep. Susie Lee in the 3rd district and Rep. Steven Horsford in the 4th—consistently backed gun legislation that House Democratic leaders have put on the floor. Both are members of the House Democrats' Gun Violence Prevention Task Force, as is Titus.
"It's the issue of our generation, we have an entire generation of kids that identify as this whole shooting generation," said Christian Heyne who is the vice president of policy at Brady, the gun violence prevention group named for President Ronald Reagan's former press secretary, Jim Brady, who was shot during an assassination attempt in 1981. "To see a slate of Democratic candidates running for president making this a priority issue, making this an issue that not only are they talking about, but they're running on I think that is significant. And I think it shows the direction that the country is going."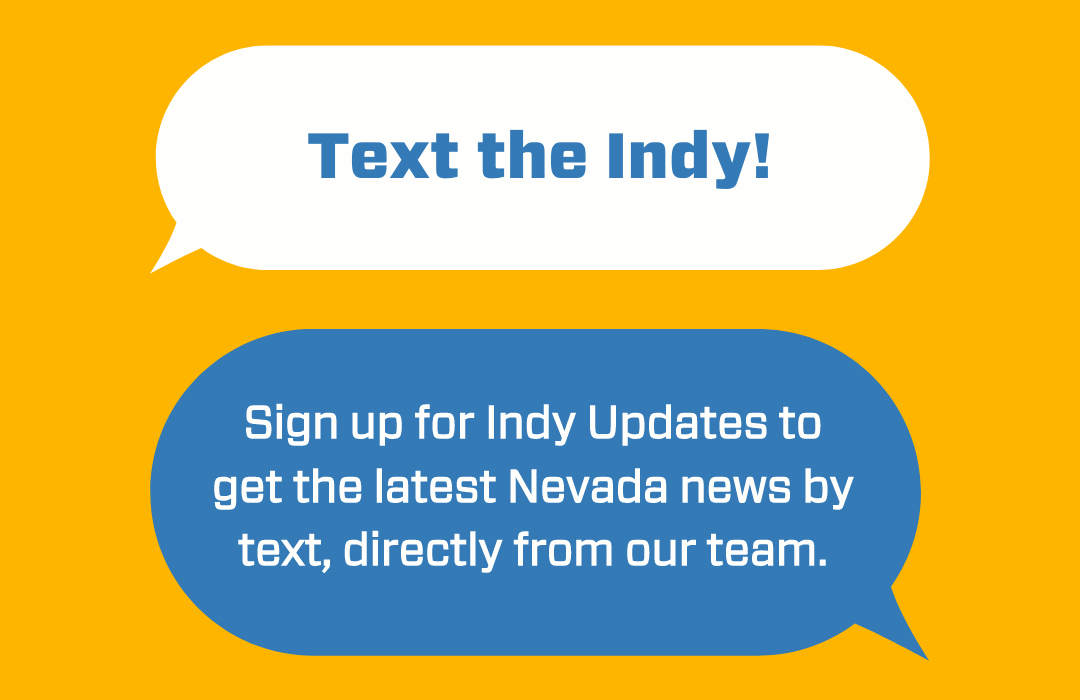 Featured Videos
Comment Policy (updated 4/20/2021): Please keep your comments civil. We reserve the right to delete comments or ban users who engage in personal attacks, use an excess of profanity, make verifiably false statements or are otherwise nasty. Comments that contain links must be approved by admin.