UNR expanding dual enrollment to Vegas high schools spurs competition questions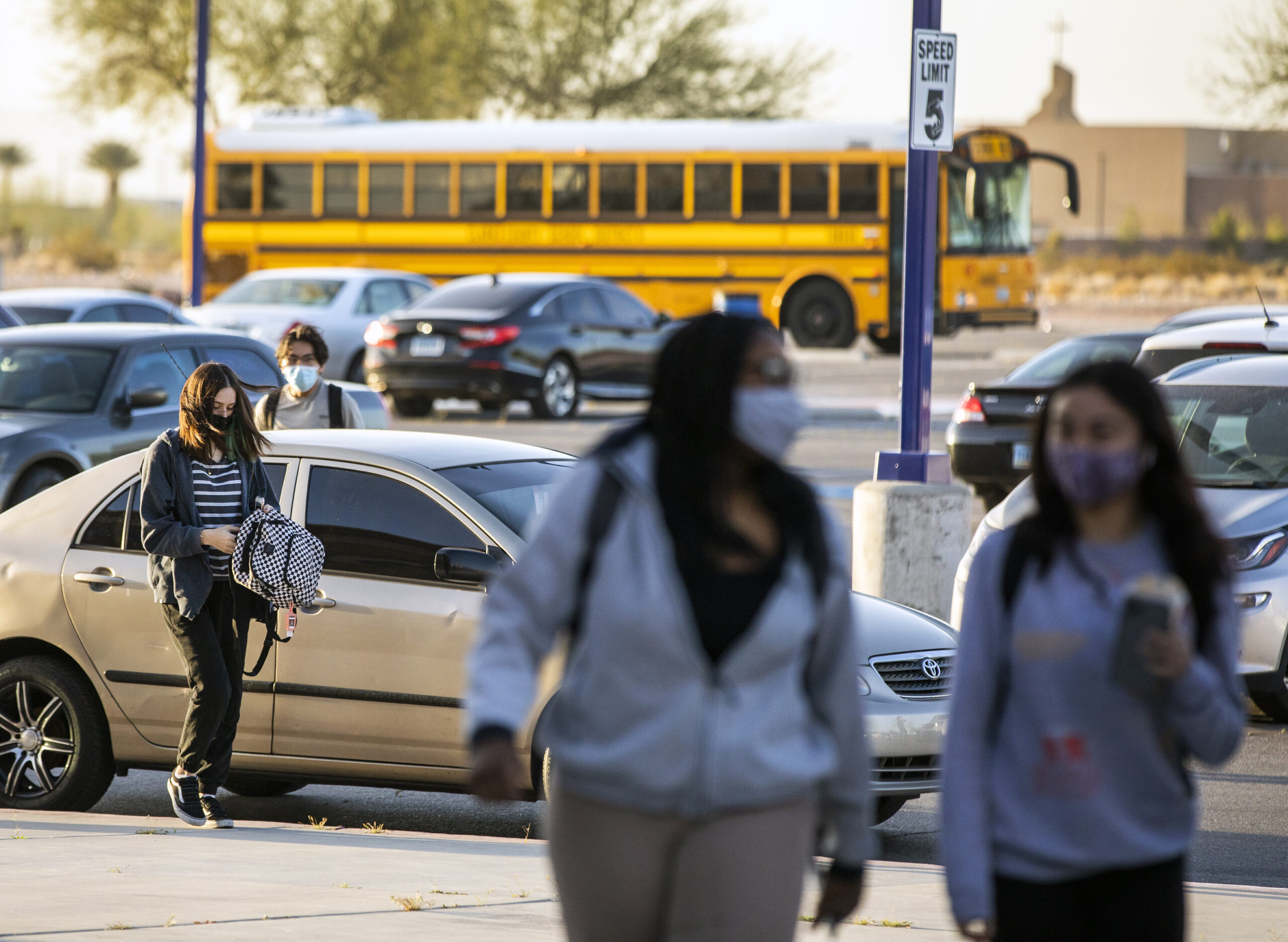 Starting last school year, students in Southern Nevada high schools could take UNR classes, taught by teachers who were connecting directly with UNR faculty on courses that would count for university credit, all for just $75 per credit hour. 
It came as the first steps of a new pilot dual enrollment program at two Las Vegas high schools, Centennial and Cheyenne, with around 800 participating students taking university-level courses for less than a third of the normal cost.
Now, it is set to expand into six more schools, marking a foray into an area long the purview of community colleges. Proponents — especially those at UNR — say it could drastically expand access to the state's higher education system for student populations that have historically been denied that access, lowering the cost of early credits while also diversifying a workforce that has long been criticized as too reliant on single industries such as hospitality.
"As the state goes forward, we know we need nurses, we need doctors, we need teachers," UNR Provost Jeff Thompson said in an interview. "We need social workers, we need journalists, we need engineers, we need entrepreneurs. We need to have the workforce to build the economy. And we don't have the capacity to be able to do that."
UNR, in contrast to most other institutions, had shown little interest in dual enrollment in the last decade, with just 38 dual-enrolled students in the year before the program launched. It was a five-year low for UNR, though the total enrollment never rose above 65 students until the launch of its Southern Nevada pilot program.
Now, with its pilot program of 800 students expanding, administrators said internal estimates show roughly 3,400 dual credit course enrollments through UNR next school year, which — depending on the average number of courses taken — could put the total students enrolled above 1,000, a number roughly on par with the state's rural community colleges.
Dual enrollment programs, also called dual credit or concurrent enrollment, and other similar programs have been in place in Nevada for decades, often on a small scale, and frequently subsumed by alternatives like Advanced Placement, a program run by the College Board, which also provides early college credit.
But a strong push by state lawmakers — including a $2 million investment in 2017 — alongside renewed interest by higher education policy makers has fine-tuned a rapid expansion of dual enrollment programs. The number of high school students in a dual enrollment program in Nevada grew about 119 percent between 2017 and 2021, with formal programs in place at more than 120 high schools statewide.
Still, the raw totals tell a different story. About 11,000 Nevada high school students were dual-enrolled, according to internal higher education system data. Clark County accounted for about two-thirds of that, almost all at the College of Southern Nevada and Nevada State College. But in the fifth-largest school district in the nation, that number accounts for less than a third of more than 25,000 Clark County high school seniors, and far less when adding in prospective juniors.
Put another way: According to Nevada System of Higher Education (NSHE) data, just 17.5 percent of Clark County high school graduates in 2020 graduated with dual credit, or about 3,700 students in a pool of nearly 21,800. Including other early college credit, such as AP, that number rises to roughly 8,000 students.
Administrators, who laud dual enrollment expansion, have long been aware of an issue of scale — in an interview last year, CSN President Federico Zaragoza said plainly: "We're playing catch up."
"I left a system, Alamo Colleges in San Antonio, that had 15,000 students (in dual enrollment) when I left," Zaragoza said at the time. "It was a smaller community than we've got here in Southern Nevada, and a much higher penetration rate."
But UNR's new foray has also come with a long-simmering historical subtext: UNR, the state's first university and for decades the darling of powerful Northern Nevada lawmakers with the power of the purse, had moved south once again. Why did it do so now, when the vast majority of dual-enrolled students are already served through Southern Nevada institutions, especially the College of Southern Nevada?
"I'm always a 'why' person, so why would UNR be interested in doing dual-credit here?" Nevada State College President DeRionne Pollard told The Nevada Independent during a roundtable interview in June.
"Is there something that we're not doing to meet the needs of the system? Is the perspective that [the Clark County School District] needs us to deliver something different than we have been? Or is there a capacity issue? Once I understand that, then I'm able to give you a much more thoughtful answer. But those are the questions."
The apparent answer, UNR administrators said, is because the Clark County School District (CCSD) Superintendent Jesus Jara had asked.
"There's a lot of appetite on our campus, at UNR, a lot of faculty have been interested in [dual enrollment], but it really hadn't been presented to us as a way to go forward," Thompson said. "So for us to think about how to do it and how to do it well, we worked really closely with CCSD."
In an interview, Jara confirmed that he had somewhat frequently met with UNR President Brian Sandoval after Sandoval was named university president, and through those meetings, eventually raised a request from the principal at Centennial High School for a university-based dual credit program.
"[The Centennial principal] had been trying to partner with the local institutions here, and he was finding a little bit of a lack of response, to be quite candid with you," Jara said. "And he had asked me about the possibilities with other institutions, what would we have? So when — meeting with the president, I said, 'Would you explore the possibility to partner with with us?'"
Within two months, he said, the groundwork on a program at Centennial and Cheyenne began. Later, Jara said he also approached UNLV and NSC about dual credit programs, and more broadly said that CCSD maintains "strong relationships" with both universities, NSC and CSN.
Ultimately, Jara said the goal would be to, at minimum, double the participation in early college credit programs "within the next few years," to at least half of any given graduating class, or about 16,000 students. He said that would include both dual credit and programs such as AP.
"It's not either or," Jara said. "It's all."
Administrators at these institutions told The Nevada Independent that this issue is not one of territory or regionalism, nor is there necessarily competition generated because of the role CCSD itself plays in selecting where new programs will go.
Still, the move has raised questions about what the dual enrollment landscape in Nevada ought to look like, and more broadly played into a years-long debate over just how universities and community colleges should coexist with Nevada's higher education system.
'A different mindset'
As the UNR program expands from its pilot phase, the particularities of that program have spurred a re-examination of the existing dual enrollment pipelines and how they interact in today's higher education ecosystem.
The UNR program has, for instance, raised operational questions, such as just how much high school faculty should be paid for teaching college-level coursework — and who has the money to fund it.
For a UNR class, high school teachers are paid $1,000 per class, compared to just $250 more for a dual enrollment class from CSN or NSC.
Part of that difference comes from an additional layer of work, according to Jonathan Synold, principal at Foothill High School in Henderson. It's one of the schools to which UNR is expanding its pilot program — and lies directly across the street from CSN's Henderson campus, and just a freeway exit away from Nevada State College.
The UNR program, for instance, requires weekly check-ins with university faculty from relevant disciplines for college-level syllabi, something he said "is going to take a lift from our teachers."
"That's a different mindset than CSN and Nevada State, who — I've worked with both and they're both amazing, they're both great, no complaints about them," Synold said. "I think the more dual credit offers we can do, the better, as long as students are prepared and they're willing to put forth the effort. That's the key."
All the while, the program has poked at long-running questions of internal competition between universities and community colleges over limited resources in Nevada. UNR — fresh off a declaration that it is aiming to expand its student body by 2,000 students, or 9.3 percent, by the end of 2025 — could be diverting future tuition revenues of the state's community colleges.
"I believe that some of it [the focus on dual enrollment] from our colleagues from the North may be for them to try to increase enrollment," UNLV President Keith Whitfield told The Nevada Independent, also during the June roundtable discussion. "Because when you think, 'OK, well, we're going to get those college-ready kids, they're going to be committed to us, because we've already given this example of stuff they can do."
Whitfield called that justification a good reason to do dual enrollment, and one that "made perfect sense." But he also cautioned that focusing on how many college credits high school students can take precludes a more urgent problem — that too few Nevada high school students are going to college at all.
According to NSHE data, roughly 30,500 students graduated from high school statewide in 2020. Of those students, about 11,300 enrolled at a Nevada college or university within one year of graduation.
Among students who graduated with dual credit — more than 6,100 statewide — 60.5 percent, about 3,700, eventually matriculated at an NSHE institution. Despite the rapid gains in dual enrollment and a higher percentage of graduating seniors with dual credit than ever before, it continued an eight-year-long trend of the state's "capture rate" bouncing between a low of 59.8 percent and a high of 64.2 percent.
"It's a great thing to do," Whitfield said. "But it doesn't even take that much to do, and it's solving a much smaller problem."
Thompson, the UNR provost, said that the university's entrance into the space did not meaningfully affect its revenue — "$75 per credit hour? This is not supporting our bottom line," he said — while Michael Flores, UNR's director of government relations, said that the programs would also not meaningfully affect enrollment, as most enrolled students would choose to stay in Clark County.
"California [has] changed some of their rules around how they admit certain students, and that hurt us more than any of the work we're doing down here," Flores said, referencing a drop in the number of students attending UNR from California.
Moreover, multiple administrators touted existing articulation agreements that ease credit transfers between Nevada colleges and universities, essentially reducing or eliminating any significant barriers to taking credits earned in high school to any in-state institution.
Ultimately, Jara said, dual credit — alongside other college credit programs such as AP and International Baccalaureate (IB) — are "part of the toolbox for kids."
"I believe that all our kids, as they graduate, should have access and should have the opportunity, whether it's dual credit, AP or IB," Jara said. "Our job as a school district, my job, is to make sure that every single high school in Clark County offers [those] programs."
Jara also conceded, however, that many of these programs have been historically underutilized in schools in underserved communities, especially in predominantly non-white, poorer and more urban areas.
A 2020 report from a CCSD equity and access commission named college credit programs, including AP and dual credit, as one of four "failure points" for equity district-wide, with 14 high schools offering less than the recommended minimum of 16 AP classes — even as some schools offered as many as 43 AP classes.
"We had middle schools in our urban core … where it did not offer algebra I, and all the algebra I and geometry high-school-level courses were being offered in the 'outer ring,' in the suburbs," Jara said. "We have been working diligently, we're offering more algebra I and geometry in our urban communities as well. The kids have been there, we just haven't had the access."
The effort to expand
In broad terms, dual enrollment and other similar programs such as concurrent enrollment or workforce-based career and technical programs are generally under-used in Nevada, both in comparison to regional peers and in comparison to the total number of students who could be in those programs. Only about 20 percent of all high school students graduating in Nevada had some degree of dual credit as of 2020, the most recent data available.
For decades, dual enrollment in Southern Nevada was specifically the purview of the College of Southern Nevada, which maintains just under 5,300 dual-enrolled students in high schools, or about 40.5 percent of the total.
The next closest is Nevada State College, which only recently rebooted its own dual enrollment efforts in 2018, according to Executive Vice Provost Tony Scinta. It maintains about 2,700 dual-enrolled students as of last year, or about 21 percent of the total.
UNLV, too, has expanded the number of dual-enrolled students — but by far smaller margins and in a more limited scope, expanding from 61 students in 2014 to 317 students in 2021.
Northern Nevada — which generally has a smaller population of students, both in K-12 and higher education — still accounts for roughly one third of the total dual enrollment population, or about 4,600 students between Truckee Meadows Community College in Reno, Great Basin College in Elko and Western Nevada College in Carson City.
Those numbers are all generally up since 2014, as over the last eight years, a mix of lawmakers, governors, regents and administrators have sought to deliberately expand dual enrollment efforts, either through legislation or the refinement of internal higher education policy.
To that end, the number of dual-enrolled students has expanded dramatically — rising from below 3,000 students total in the 2014-15 academic year to more than 11,000 in 2021, according to internal data from NSHE.
Even so, it remains a small slice of the tens of thousands of students across Nevada, and far less than similarly sized metro areas.
No matter the institutional initiative, the end user of any dual enrollment program remains the high school student — students that Synold, the Foothill principal who is moving to UNR's dual enrollment program next year, said will need to rise to meet the challenge of a collegiate experience in the high school classroom.
"I think the main thing is that … it's making sure that the students and parents realize that this is a college-level class," Synold said. "I think that's the main factor in this whole thing … We can raise the rigor but it's gonna take some time for students to adapt to that."
In terms of actually reaching historically underserved students, CSN Vice President for Academic Affairs James McCoy pointed to what he called a "consortium approach" that did not necessarily rise to the level of competition between institutions.
"[It's] recognizing that if we all grow in the same direction, with the same vision around early college access and success, maybe we'll crack this nut to increase college credentialing among our young people," McCoy said.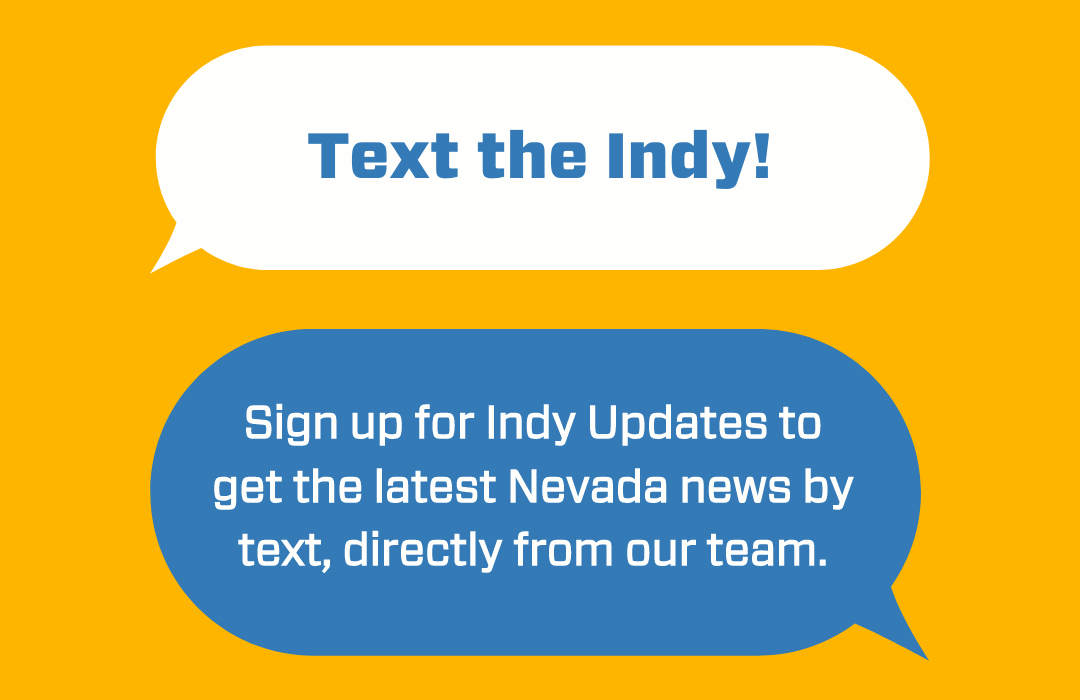 Featured Videos