Urgency? Convenience? Eagerness? Voters say why they hustled to return their mail ballots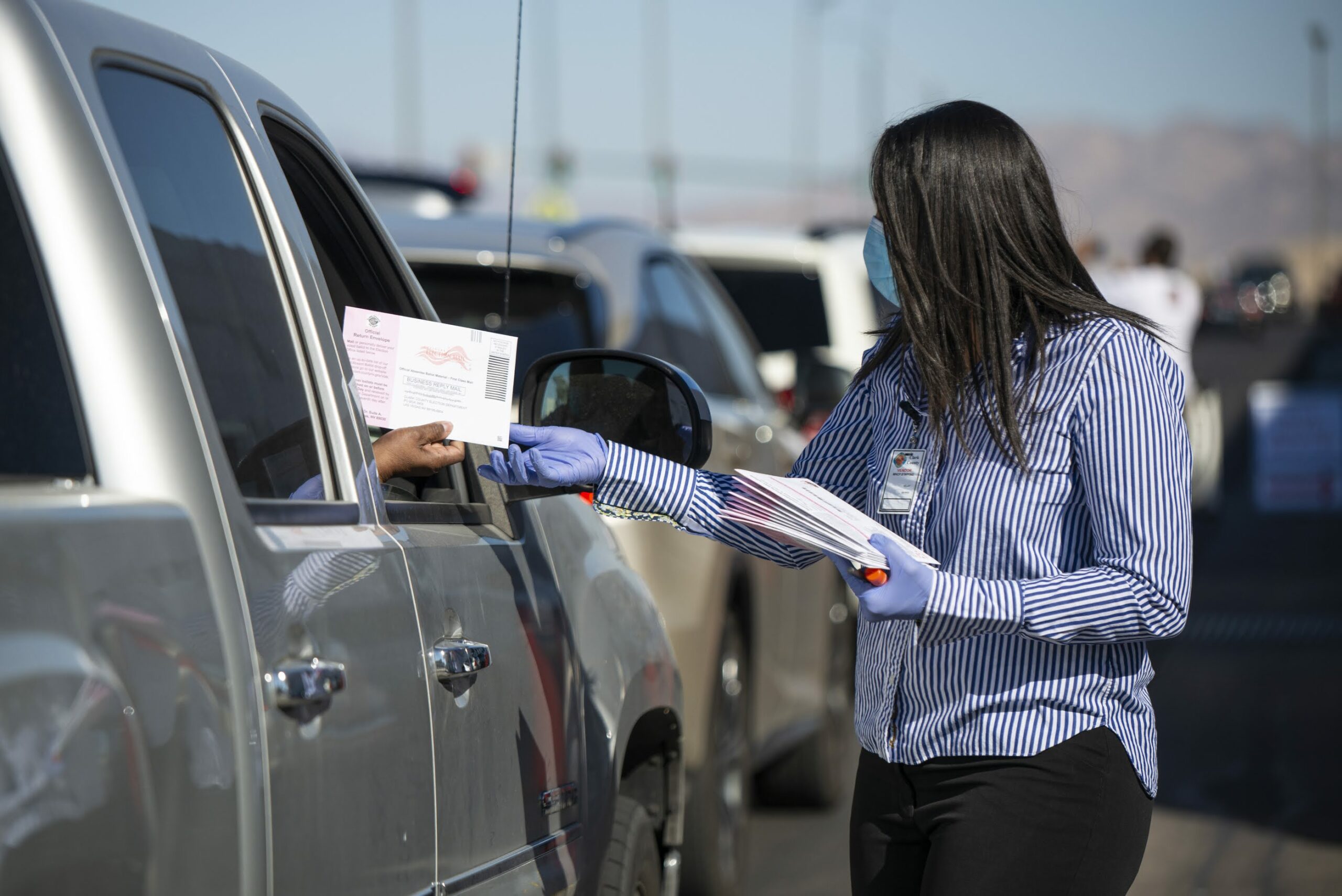 The mail ballot arrived late last week and before it could take up residence in Jack de Golia's Henderson home, the 69-year-old cast his votes and dropped it off at a nearby post office.
De Golia didn't want to stand in any voting lines, potentially exposing himself to the coronavirus. But he also feared U.S. Postal Service delays if he waited too long to participate in the election.
"Let's get this done as soon as possible," he said, explaining his thought process. "There seemed to be an urgency."
He's hardly alone. Across the state, thousands of people have done the same, according to the Nevada Secretary of State's Office, which is tracking the number of mail ballots returned by voters. As of late Tuesday morning, 7,112 people in eight rural counties had returned their mail ballots.
In Washoe County, 10,595 mail ballots had been returned as of Monday. And of those, 6,090 were from registered Democrats, 2,409 were from registered Republicans and 2,096 were from nonpartisans.
By Monday, occasional mini traffic jams occurred outside the Clark County Election Department, as voters opted to hand deliver their completed ballots. A Clark County voter file from Tuesday shows 10,071 mail ballots have been received — 5,664 from registered Democrats, 1,923 from registered Republicans and 2,484 from those registered as nonpartisans or other parties.
In the 2016 general election, about 79,000 mail ballots were received in Nevada.
The early numbers could presage a strong desire among voters to participate early and by mail this year. During a special session in July, the Democrat-controlled Legislature expanded mail voting for the upcoming general election. The state sent ballots to all active registered voters, giving them the choice to participate via mail or vote in person during the early voting period, which begins Saturday, or on Election Day.
Like de Golia, some voters told The Nevada Independent they completed and returned their mail ballots out of caution. Others did so out of convenience or eagerness.
Carol Edmund, a Carson City resident, didn't want to endure long voting lines or any mailing snafus, so she dropped off her completed ballot Monday at the clerk's office. But voting early also gave her some mental relief.
"It's like dropping a hot potato," she said. "I was glad to get rid of it."
Edmund, 72, has never been registered with a political party, but she voted Democratic in 2016 and did so again this year. She said she is "frightened" by President Donald Trump.
"After seeing him in action, I haven't changed my mind," she said. "I think he's really dangerous to us and not only us. I think we're no longer a positive anything for the rest of the world."
As the election nears amid a pandemic, politicians and advocacy groups have been especially vocal about urging people to make a voting plan. It's a conversation Geoff Smith, 46, and his wife had in Reno. Smith said his wife thought he was being overly cautious about wanting to drop their ballots off at the Washoe County Registrar of Voters.
Maybe it's because this is his first time voting in a presidential election, Smith said. Originally from Canada, he became a United States citizen in late 2017.
"I just wanted to have as few people handle the ballot as possible," said Smith, an archeology professor at the University of Nevada, Reno.
Smith's ballot included a vote for former Vice President Joe Biden and his running mate, Kamala Harris. After dropping his ballot off in person, he received an "I Voted" sticker.
Jack Love, on the other hand, had no qualms about sending his completed ballot through the mail. The Summerlin resident dropped his ballot in the mailbox down the street on Saturday. Usually, he participates in early voting. But completing his mail ballot just seemed easier.
"I have faith in the post office," he said. "I think here in Las Vegas, our system is not overwhelmed the way it can be in some of the larger cities."
His haste to vote wasn't motivated by the presidential election, though. Love, 55, said he filled in the "none of these candidates" bubble for the president. He's not a fan of Trump or Biden. Instead, Love described himself as a "100 percent Bernie Sanders supporter."
"I don't like his policy positions," he said, referring to Biden. "I don't like the fact that he was the least popular candidate in the Democratic primary, and he's only there because the machine gifted it to him."
Even though Sanders has endorsed Biden, Love said that wasn't enough for him. But he wanted to weigh in on state and local races as well as ballot questions.
Daryn Firicano, 39, said he quickly filled out his mail ballot because his biggest motivation is ousting Trump from the Oval Office. He voted for Biden and other Democrats straight down the ballot.
Firicano, a Las Vegas resident who's in medical device sales, said he used to vote for candidates from both parties, but the politicization of issues such as the pandemic and climate change led to a party-line ticket this year.
"It just becomes harder and harder to support basically any Republican," he said. "Ask me 15 or 16 years ago, I may have been more sympathetic to Republican ideas."
Dr. Samir Qamar, chief executive officer of MedLion Clinic, made his voting plan based on science. So after receiving his mail ballot Friday, he filled in the bubbles and put it back in the mail Saturday.
"I would say because of the pandemic and the way it's so infectious, as a doctor, I thought it was best to vote by mail," he said.
Qamar, a registered nonpartisan, kept his candidate choices to himself, though.
"I tried to vote for character," he said, without disclosing names.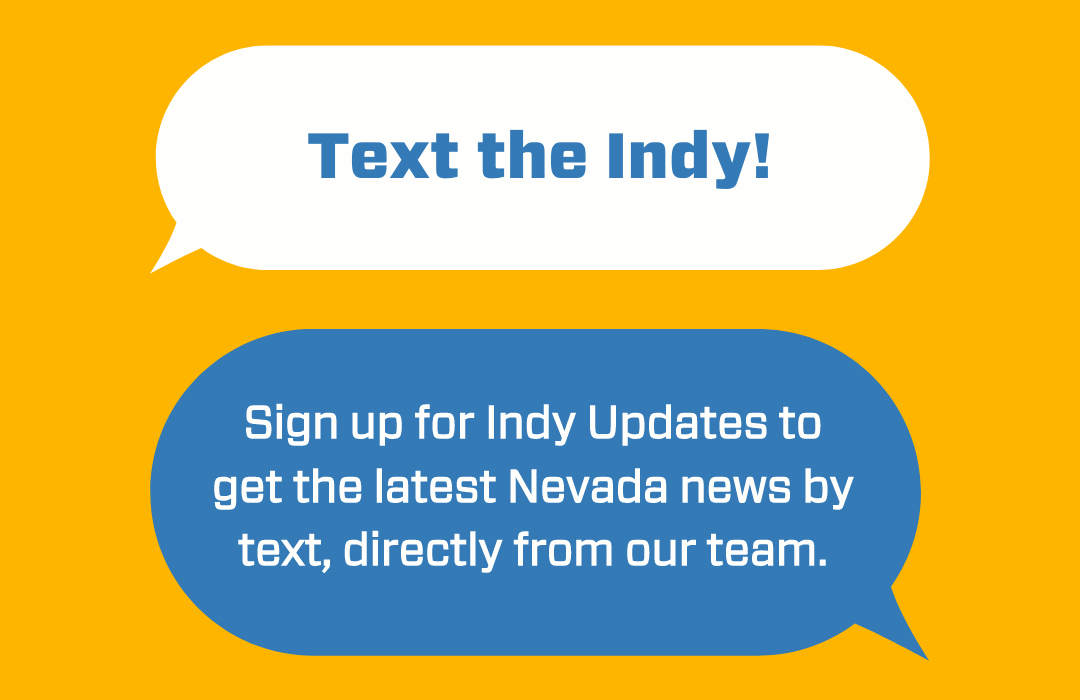 Featured Videos