Vegas elementary school students start their own school newspaper
Plus, the Lyon County superintendent announces departure; Clark County School Board set to discuss onboarding process for nonvoting trustees.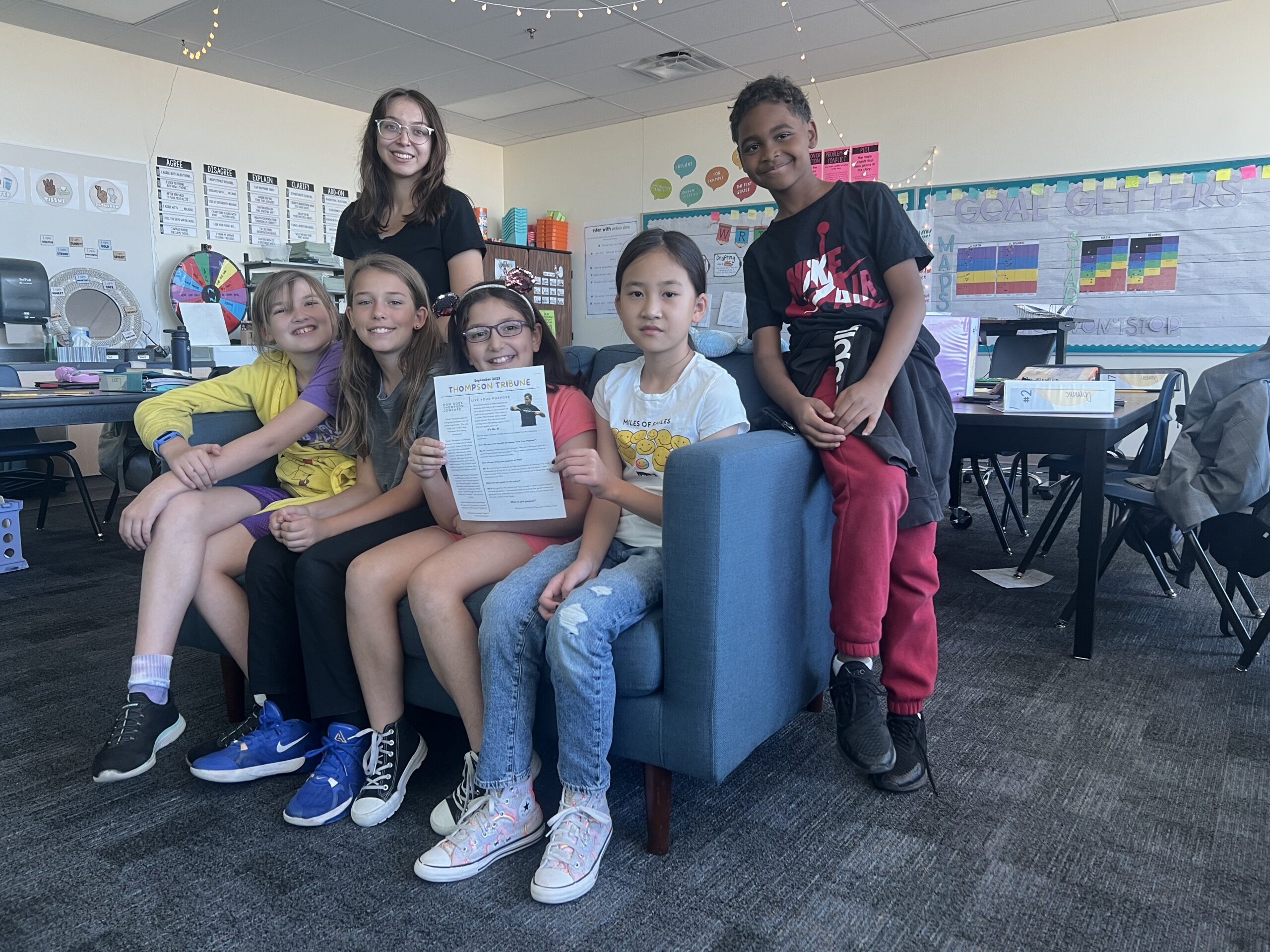 Good morning, and welcome to the Indy Education newsletter. I'm Rocio Hernandez, The Nevada Independent's K-12 education reporter.
This newsletter provides a recap of the latest education stories and highlights interesting educators, students, programs and other events and resources throughout the state. Click here to subscribe to the newsletter and receive it each Tuesday via email.
I want to hear from you! Send questions, comments or suggestions on what I should be covering to [email protected].
News briefs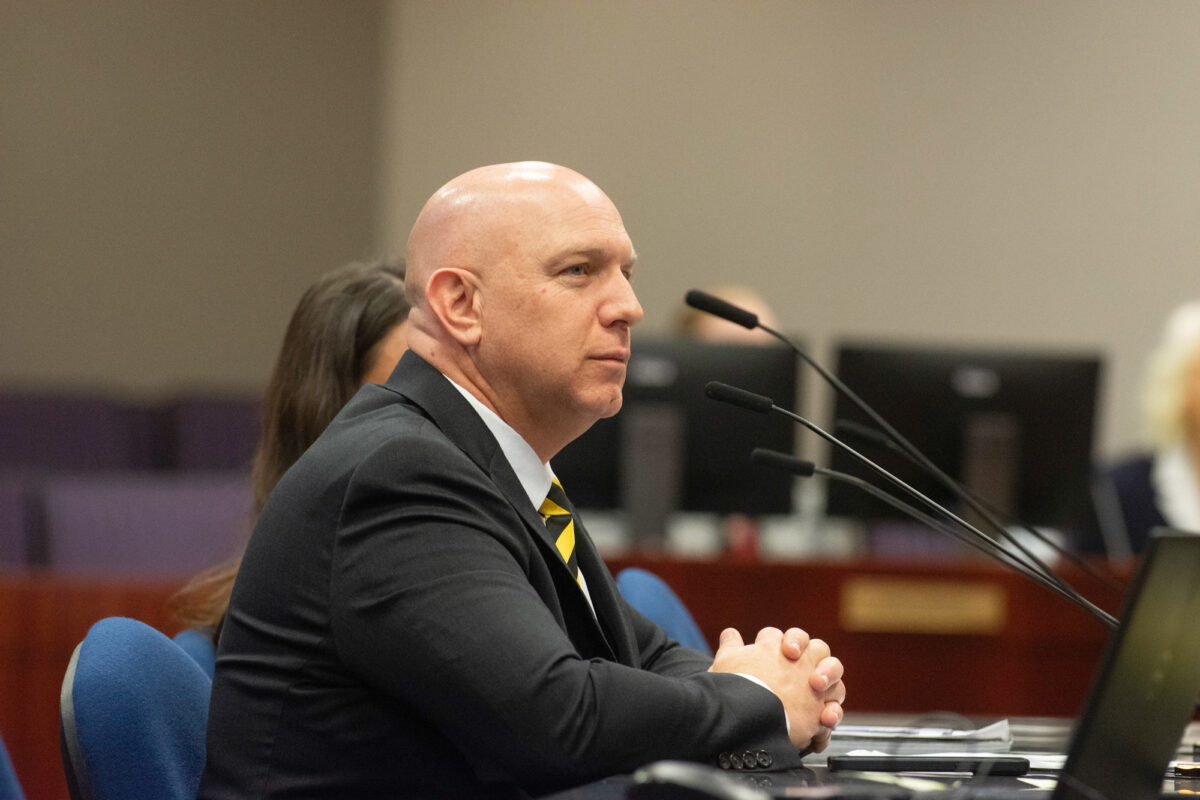 🏫 Lyon County School District superintendent resigning — Wayne Workman, the superintendent for the Lyon County School District since 2015, announced during a Oct. 24 board meeting that he will leave his role at the end of the school year. Workman said in an email to The Nevada Independent that he made the decision with his wife and family after "a lot of thought and prayer."
"We just feel like after 9 years (at the end of June) of being the superintendent, it is time for me to do something else that will allow me more time with my family," he wrote in an email.
Workman's contract was set to expire in June 2026.
The district serves about 9,000 students and serves the county southeast of Reno that includes Fernley and Yerington.
According to his LinkedIn profile, Workman first started at the school district in August 2006 as an assistant principal and athletic director at Dayton High School. Prior to coming to Nevada, he was a teacher and coach at the Box Elder School District in Brigham City, Utah.
Workman said he intends to work as a Nevada public employee, hopefully within the Lyon County School District, for another nine to 10 years.
🏫 School districts continue efforts to curb chronic absenteeism — Chronic absenteeism was exacerbated by the pandemic. Last school year, nearly 35 percent of Nevada students were chronically absent — compared to 19 percent in the final year before the pandemic.
Washoe County School District Superintendent Susan Enfield wrote in a recent blog post that Reno's Elmcrest Elementary School is already seeing positive results from its efforts to curb absenteeism. Those efforts include making daily connections with families of absent students, tracking attendance data and sharing it with students and giving out prizes for attendance accomplishments.
Ed Von Tobel Middle School in the Clark County School District is piloting a mentorship program to encourage chronically absent students to attend school daily. The district said the program allows attendance officers to work more closely with students and establish a more personal connection.
School Spotlight
Vegas students cultivate love of writing through their school paper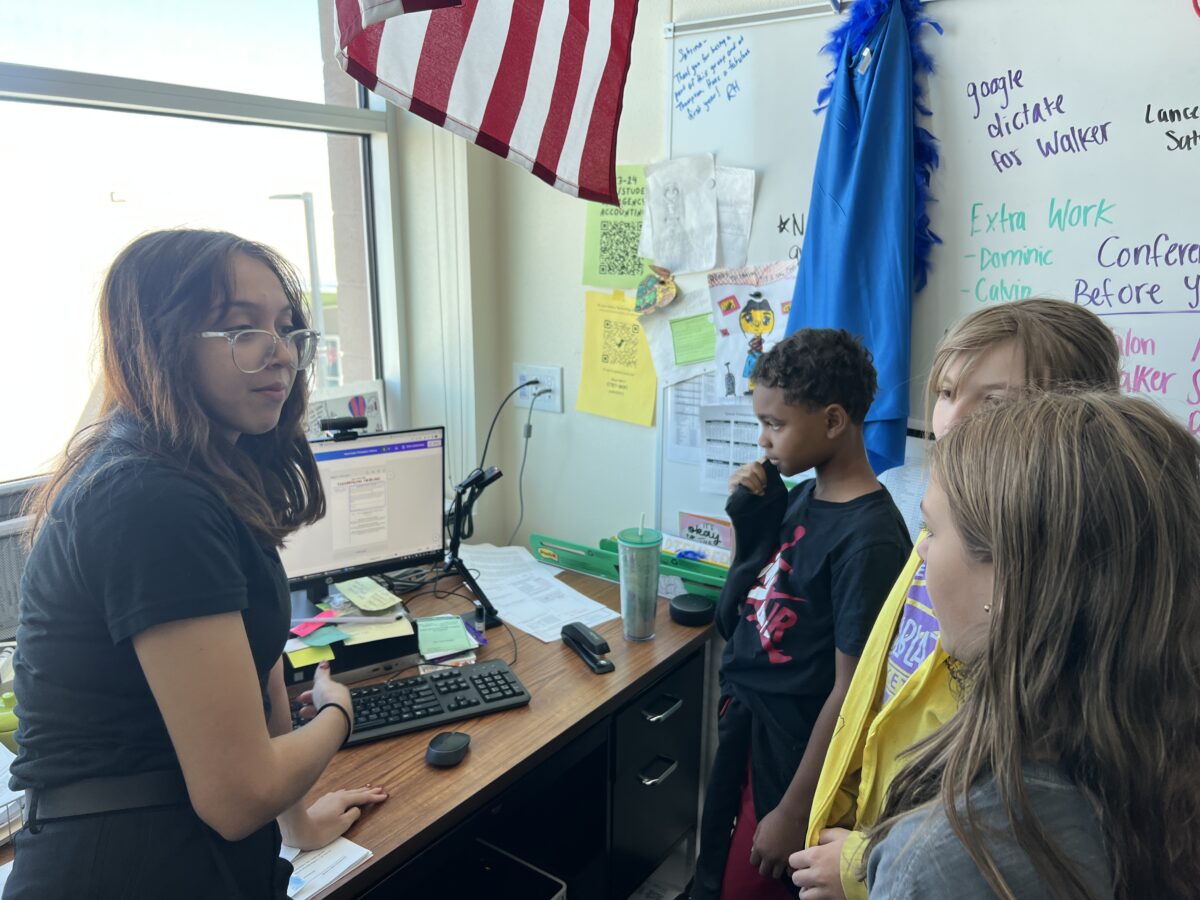 Students at Tyrone Thompson Elementary School in southwest Las Vegas hit a milestone on Monday when they published the second edition of their new school newspaper, the Thompson Tribune.
The paper, published on a monthly basis, is produced by 21 students in fourth and fifth grade who are part of the school's newspaper club. The content is not limited to current events.
Last month, the students conducted a poll to find out their peers' favorite subject (spoiler alert: it was P.E.). Another section featured weird facts. The students also interviewed their principal and other staff members to learn about their jobs, and asked their school counselor for advice on how to calm down after a disagreement.
"I am so incredibly proud of the work they have produced and continue to produce," said Sabrina Acosta, the club's adviser and a fourth grade teacher. "Many of the students are very passionate about being in the club and take writing about our school events and our teachers very seriously."
The club meets after school on Mondays and Fridays to brainstorm ideas for the next edition, assign stories and work on edits. Acosta said for the assignments, she pairs up students who already have strong writing skills with students who struggle and needmore help. Acosta also has students peer edit each other's works and give feedback.
"They have been really kind and gracious; I don't have any students that are rude, and so they're honestly willing to help each other," Acosta said.
Once assigned a story, Acosta said it's up to the junior journalists to reach out to interview subjects to set up a time to talk either before or after school, or during the school day with permission from their teacher.
Once finalized and printed, Acosta said the school paper is distributed by her students to teachers in the morning before classes start, but only to those who requested copies for their class in an effort to reduce waste.
Fifth grader Kiernan Mapes said she was interested in joining the newspaper club because she enjoyed writing her own short stories for fun. Mapes looks forward to writing stories that help keep her peers informed and may even help them be successful in school and life.
"I've learned that it's really fun to teach people," Mapes said. "They can just read the newspaper and then boom, you learn so much stuff."
For the September edition, fourth grade student Sama Algasali proposed writing about Hispanic Heritage Month, something she wasn't very familiar with beforehand.
"Now that I know about Hispanic Heritage Month, I really know it's very cool to celebrate Hispanic Heritage Month," she said.
For future editions, the students are looking to write stories about different holiday traditions that students celebrate with their families, and what foods students like to eat during Thanksgiving.
Have a student or staffer who we should feature in the next edition of School Spotlight? Share your nominations with me at [email protected].
Reading Assignments
Embattled Douglas County schools superintendent submits resignation
The Douglas County School Board will consider Superintendent Keith Lewis' resignation at a Nov. 1 meeting at 11:30 a.m. A proposed separation agreement includes salary through July 2024 and a clause not to "interfere" with trustees' efforts for three years.
Washoe County School Board approves 20 percent raises for teachers, police
The new contract with the Washoe Education Association also provides bonuses for special education teachers, increases prep time and more.
Douglas schools' legal bills from Joey Gilbert drop after scrutiny
After invoicing the Douglas County School District for about $110,000 for two months of legal services, Reno attorney and former Republican governor candidate Joey Gilbert has credited more than $32,000 back to the district, school board President Susan Jansen announced last week.
Extra Credit
New SAT data highlights the deep inequality at the heart of American education
A 1300 on the SAT (or 29 on the ACT) is a high score — one that can open a path to America's top public and private colleges. But the New York Times reported on new data, from students who graduated in the 2010s, that shows just a sliver of the country's poorest students reached that level. You can find the analysis that the story is based on here.
Oregon students won't have to show added proficiency in basic skills through 2028 to graduate
The Oregon Board of Education on Thursday voted unanimously to pause a decade-old requirement that students show additional proficiencies in reading, writing and other skills on top of taking regular courses in those subjects, the Oregon Capital Chronicle reported. The board had been told the requirements were burdensome to teachers and students, and simply "did not work."
Events
🍎 State Board of Education meeting – Wednesday, Nov. 1, 2 p.m.
The agenda includes a discussion on data on student discipline and changes to progressive discipline and restorative justice practices under AB285 and AB330.
🍎 Clark County School Board work session meeting – Thursday, Nov. 2, 4 p.m.
The agenda includes a discussion on the onboarding process for newly appointed, nonvoting trustees joining the school board in January.
💰 Personal finance for teens – Saturday, Nov. 4, 2-4 p.m.
The free workshop put on by the Power2Parent organization will touch on saving, budgeting, real estate tips and more. It will take place at 9505 Hillwood Dr., Ste. 100, Las Vegas, NV 89134.
🗒️ Reno college fair – Sunday, Nov. 5, 12-4 p.m.
Students and families are invited to connect with representatives from local and out-of-state colleges and universities at a college fair taking place on Sunday at the Reno/Sparks Convention Center located at 4590 S. Virginia St, Reno, NV 89502.
Featured social media post
Students at Mater Academy Bonanza, an east Las Vegas charter school, are getting in the Halloween spirit while still staying comfy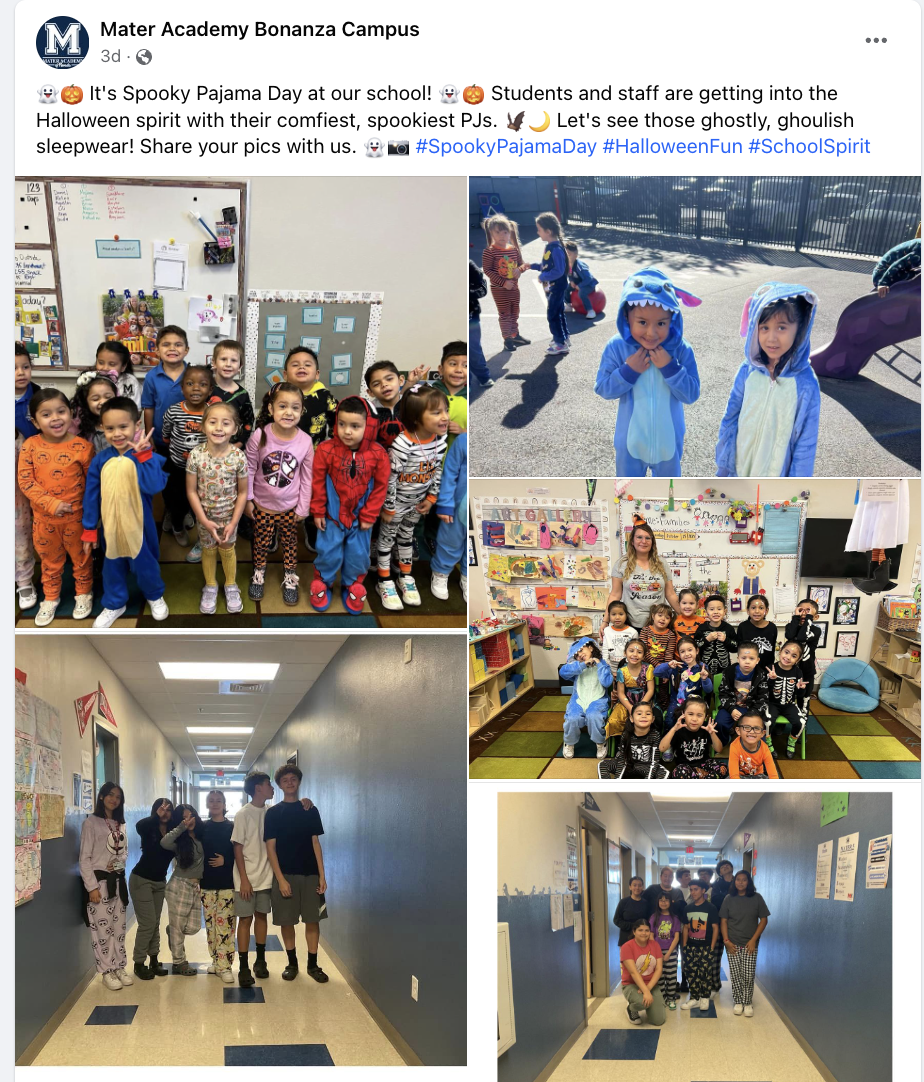 The Nevada Independent is raising $200,000 by Dec. 31 to support coverage of the 2024 election.
Tax-deductible donations from readers like you fund this critical work.
If you give today,your donation will be matched dollar-for-dollar.
Give + Get Matched
Featured Videos