How to participate in Nevada's 2022 primary election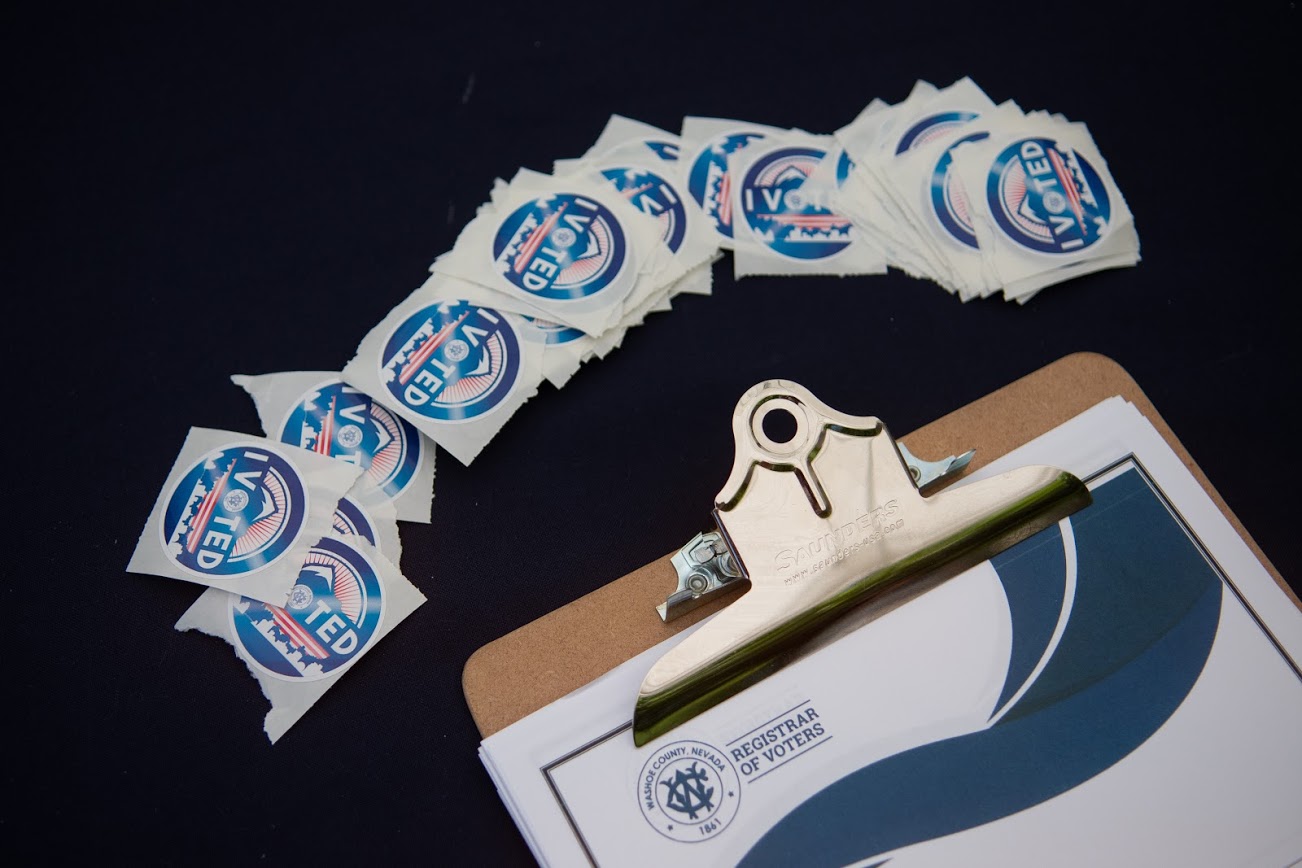 As one election season ends, another begins.
It can be a dizzying affair, especially if you're not constantly plugged into the political scene. Then, slowly but surely, campaign ads creep onto television airwaves and flyers clog mailboxes again.
We're at that juncture again as the calendar swiftly moves toward June 14 — Nevada's primary election. But what exactly is a primary election?
Think of it in terms of a professional automobile race: Much like a qualifying race determining which drivers move on to the main event, the primary election accomplishes the same purpose. Candidates filed for office in March, and the primary election will whittle down that field before the general election in November.
Now, here's where it gets tricky: The primary election features both partisan and nonpartisan races. All registered voters can participate in nonpartisan races, such as for judges, school board trustees and mayors.
But for partisan races, such as governor, U.S. Senate and House of Representatives, only voters registered with the same political party can determine who moves on to the general election. For instance, if you want to participate in the Republican gubernatorial primary, you must be a registered Republican to vote in that race.
That brings us to our next question: How can you register to vote?
You can check your voter registration status by visiting this page on the secretary of state's website. If you're not registered, you can do so online or by filling out a mail-in registration form or visiting certain locations that provide that service, such as the Department of Motor Vehicles, county clerk or registrar of voters offices, college campuses and various social service agencies.
You'll need a driver license, state-issued identification card or proof of identity handy to register.
If Election Day arrives and you haven't registered, don't despair. In Nevada, you can register to vote and cast your ballot on the same day. You'll need to bring your driver license or state-issued identification card to a polling location. And if you've recently moved — meaning your address doesn't match what's listed on your ID card — you also need to bring valid proof of your current residence.
These items can be used as proof of residence: a military identification card, utility bill, bank or credit union statement, paycheck, income tax return, mortgage or rental statement, motor vehicle registration, property tax statement, tribal identification card or other document issued by a governmental agency.
Now, you're ready to vote. Once again, you have some choices.
Active registered voters will receive mail-in ballots this month for the primary election, which is June 14. You can vote at home by filling out the mail-in ballot and depositing it in an election drop box, or any mailbox by 5 p.m. on Election Day.
You can also participate in in-person early voting for the primary election from May 28 through June 10. Or you can cast your ballot in person on Election Day, June 14.
Visit your county clerk's website for more information about polling locations.
Last but not least: Sign up for our newsletter, Indy 2022, and visit our election page for more information about the upcoming primary election and the candidates who are running for office.
The Nevada Independent is raising $200,000 by Dec. 31 to support coverage of the 2024 election.
Tax-deductible donations from readers like you fund this critical work.
If you give today,your donation will be matched dollar-for-dollar.
Give + Get Matched
Featured Videos