Ward 5 demographic shift not represented in Las Vegas special election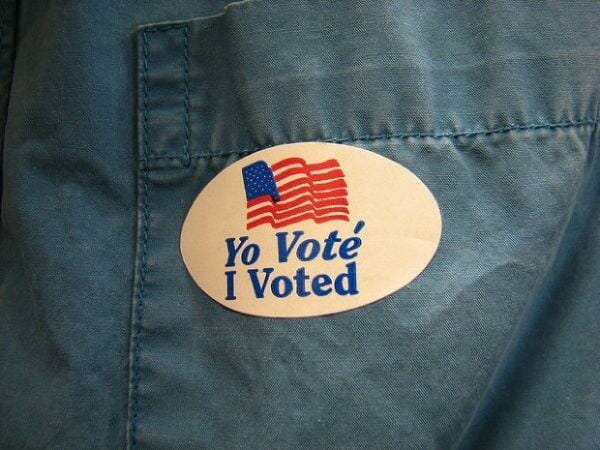 Eleven candidates are vying to replace disgraced Las Vegas City Councilman Ricki Barlow in Ward 5, which has traditionally been represented by African-Americans but where Hispanics now outnumber black people by a ratio of nearly 2-to-1.
None of the city council candidates identify as Latino.
On Jan. 22, Barlow —  who had one year remaining in his term — resigned after pleading guilty to a felony when he used his 2015 re-election campaign money for personal use.  
Although the area has long been identified as a predominantly African-American part of Las Vegas, city census data show the demographics have shifted over the past 20 years. The city's Department of Planning shows that Hispanics made up 40.6 percent of Ward 5's population in 2016, an increase of almost 15 percent since 2000. In 2016, African-Americans represented 21.2 percent of the population.
| Year | Hispanic | American Indian | Asian | Black | More than one race | Pacific Islander | Other | White |
| --- | --- | --- | --- | --- | --- | --- | --- | --- |
| 2000 | 26.1% | 0.7% | 3.7% | 20.5% | 2.5% | 0.4% | 0.1% | 46.0% |
| 2016 | 40.7% | 0.6% | 3.5% | 21.2% | 2.5% | 0.6% | 0.4% | 30.6% |
| Change | 14.6% | -0.1% | -0.2% | 0.7% | 0.0% | 0.2% | 0.3% | -15.4% |
Democratic state Sen. Mo Denis, whose District 2 includes Ward 5, said the city needs to pay attention to Latinos by attracting jobs that are accessible to the community.
"Some of the Hispanic (voter) concerns are not that different from African-Americans and others. Whether it's jobs, housing or just making sure the neighborhoods aren't neglected," Denis said.
Richard Wassmuth, a statistical analyst for the Department of Planning said as the city has grown, ward boundaries have stretched to incorporate different neighborhoods. But Ward 5's Hispanic population has been steadily increasing for 20 years while that of other races has steadily declined.
Ward 5 is hedged in by U.S. Highway 95 to the west and south and includes parts of downtown Las Vegas. Railroad, gaming and federal projects drew African-Americans to Las Vegas at the turn of the twentieth century.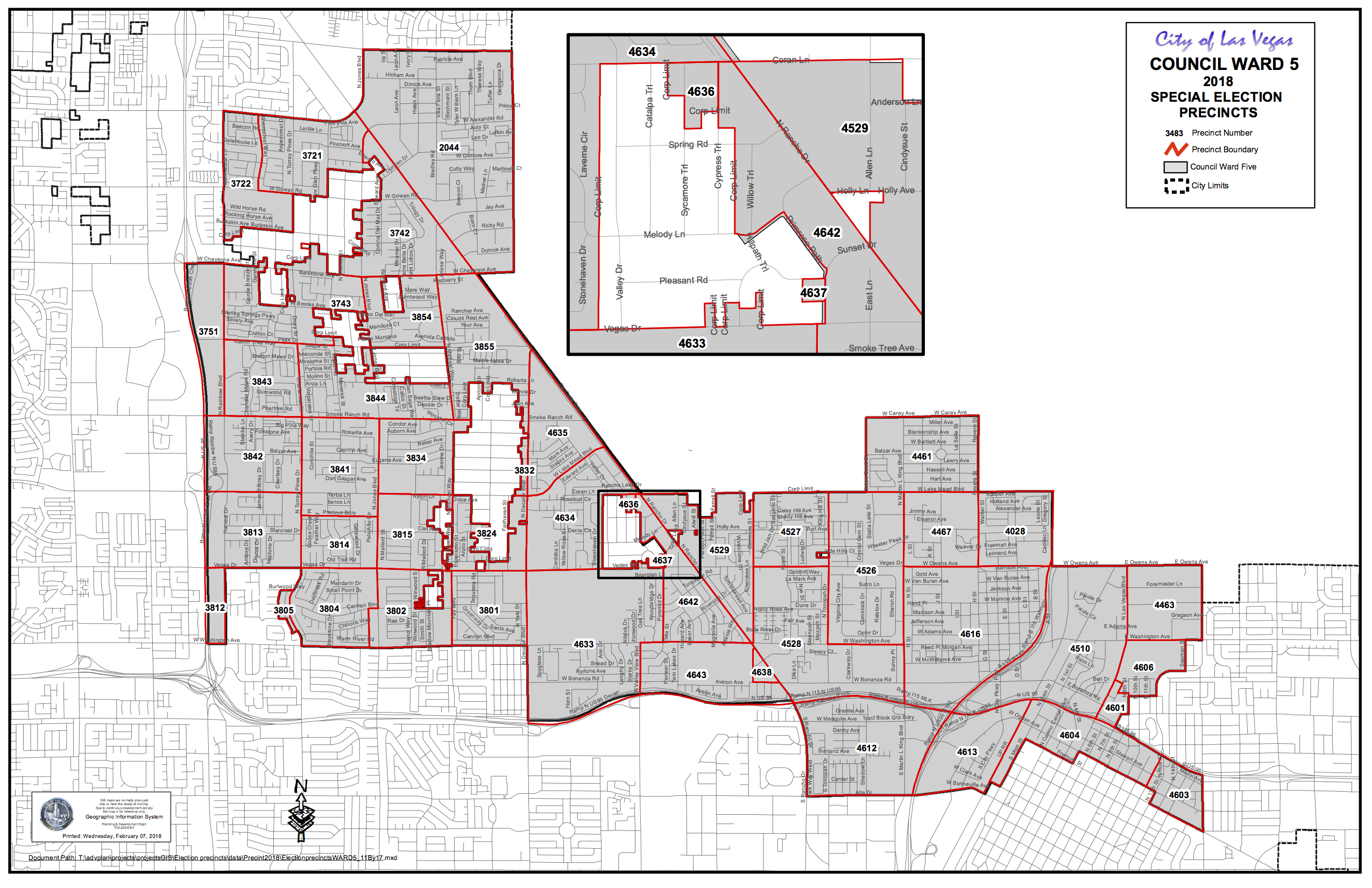 "That historic area became predominantly African-American in the late 1920s to 1930s," said Claytee White, director of the Oral History Research Center for the University of Nevada, Las Vegas Libraries. "Prior to that it was a ragtime. At first, African-Americans lived downtown with everybody else but in the late 1920s the federal government decided it was going to put a federal building where the Mob Museum is today."
White said African-Americans moved across the railroad tracks and called it the Westside.
"There were a few whites and Latinos living there and there were also Native American people not too far away on a reservation. The school was actually integrated. It was the only place in the city where African-Americans were allowed to live," White said.
In 2017, White was able to get funding to study and record the Latino experience in Southern Nevada. For White, the transformation of the area has gone beyond numbers on paper.
"The change is evident. If you go into Mario's Market ... you will find that many of the seasoning and a lot of the food is geared towards a Latino population," White said.
The Historic Westside is still very much the epicenter for African-American culture and identity, White said. On the weekends, churches and business such as restaurants, beauty salons and barbershops are patronized by African-Americans who may have moved away but still have roots in the community, he added.
Peter Guzman, president of the Latin Chamber of Commerce, said he has noticed the area changing over the years with little political representation of Latinos in the area.
"I've been in town 47 years and my background is in real estate," said Guzman. "I am told by real estate agents that one in every three houses (in Ward 5) was sold to a Hispanic person. People from the outside looking in see it as predominantly black, but the numbers show the trends."
The changing neighborhood demographics are also changing business in the Historic Westside. At Buy Low Market, manager Lisa Palacio has seen fewer Latino customers since opening in 2008 because she has had to compete with larger supermarkets such as La Bonita and other businesses catering to Latino tastes.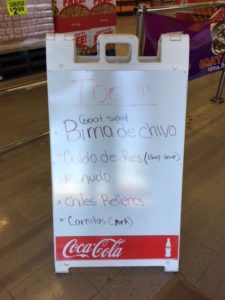 "I think we had more Hispanic customers back then, but now there are more choices for shopping," Palacio said.
Palacio said three years ago the market leased restaurant space to a Mexican restaurant. Two restaurant concepts that served African-American comfort food prior to that failed in the same location, with both lasting less than a year
"Customers didn't latch on to it. The guy who opened the first soul food restaurant was successful elsewhere in the valley, but not here," Palacio said.
Palacio said she also sub-leased floor space to a small business that sold African-American beauty products within the market.
"That didn't last six months," Palacio said.
The ability of any group to influence elections depends partially on how large the group is but also whether they show up at the polls. In 2007, the year Barlow was first elected as city councilman, Ward 5 voter turnout was low with only 17.8 percent of 28,636 registered voters casting a ballot.
A spokesman for the city of Las Vegas said there is no place on the ballot where a voter could check a box for racial identity, so the municipality cannot ascertain how many Latinos vote in municipal elections, including in Ward 5.
The Clark County Elections department said six people have requested Spanish language ballots for the special election.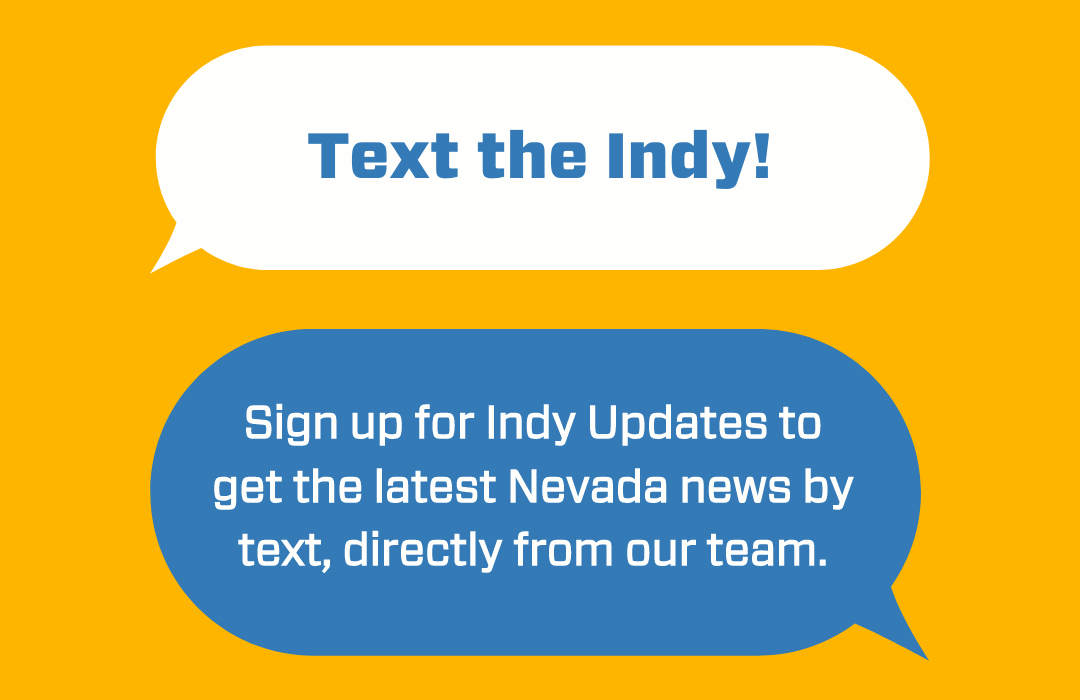 Featured Videos
Comment Policy (updated 4/20/2021): Please keep your comments civil. We reserve the right to delete comments or ban users who engage in personal attacks, use an excess of profanity, make verifiably false statements or are otherwise nasty. Comments that contain links must be approved by admin.