Water bills advance as lawmakers from both parties back more agency funding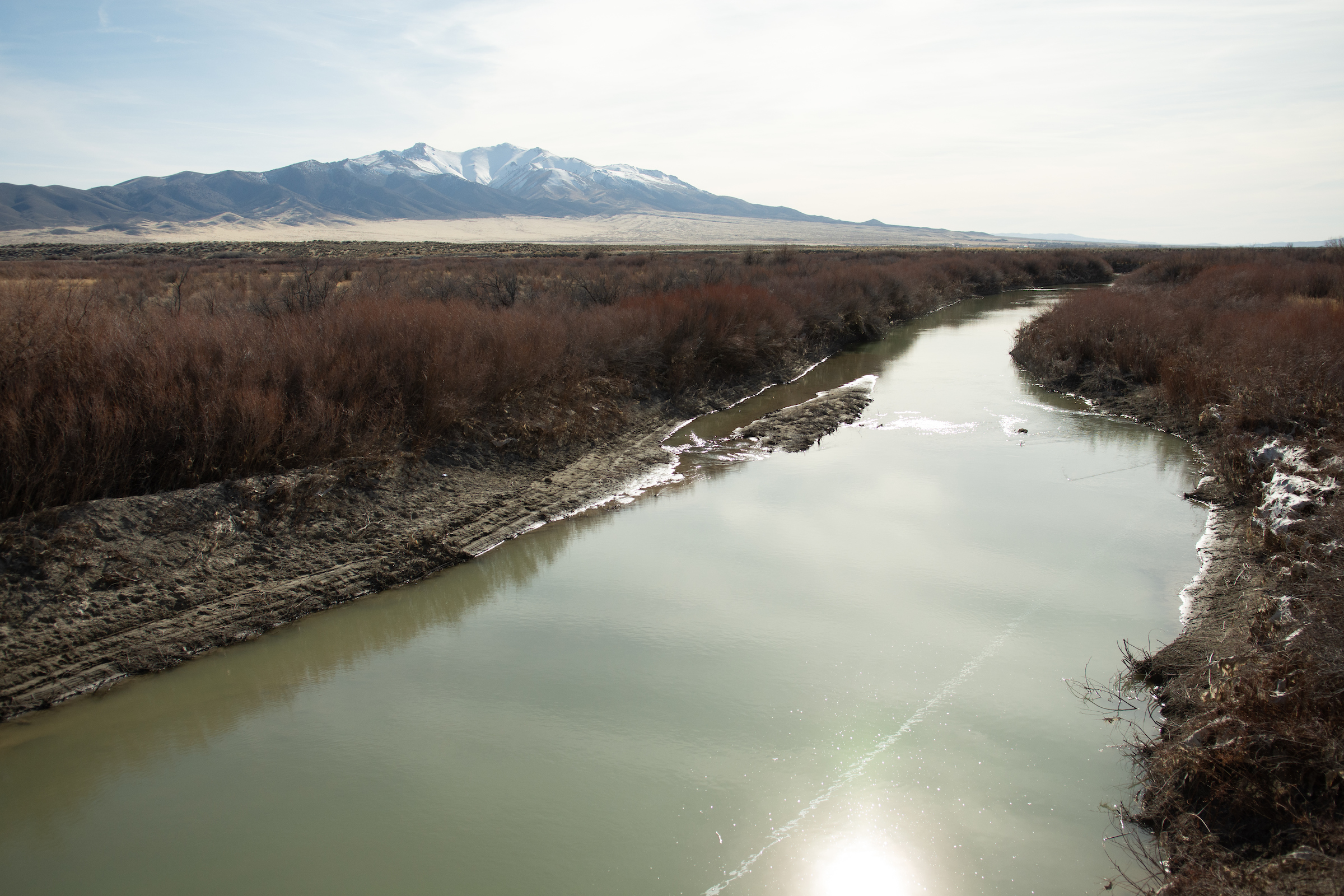 Good morning, and welcome to the Indy Environment newsletter.
As always, we want to hear from readers. Let us know what you're seeing on the ground and how policies are affecting you. Email me with any tips or suggestions at [email protected].
To get this newsletter in your inbox, subscribe here.
Nevada is the nation's driest state, and it's hard not to argue water is one of its most valuable resources. Water supports communities and ecosystems in countless ways — every day.
Yet the state agency most responsible for managing water rights is underfunded. At a meeting Tuesday morning, a bipartisan group of lawmakers agreed to do something about it.
During the Tuesday hearing on the agency's budget, Assemblyman Howard Watts (D-Las Vegas) made a motion to increase the governor's recommended budget for the Division of Water Resources by about $3.1 million over the next two years to address backlogs and gaps in staffing. The motion was unanimously approved by the budget committee.
Delays are a frequent problem for the division. Watts said a primary issue causing them was "insufficient investment…in the core staff that are needed — and that affects people's ability to carry out their livelihoods as they're waiting for some of these [water permits] to be processed."
The division's workforce of 109 full-time employees are charged with adjudicating, processing and managing water rights across the state, from the Las Vegas Valley to Jarbidge, from Ely to Smith Valley. Not only does the agency issue new water rights, but it is often in the middle of heated disputes over existing water rights. On any given day, the division might process maps for new subdivisions, proposals to pump groundwater for mines and plans to irrigate farmland.
Broadly, the engineers, hydrologists and experts in the division often have to weigh these plans against how they might affect existing water uses and the environment — in the depletion of springs or the capture of streams. Their decisions are often appealed in state district courts.
Processing these applications takes time and resources, and the responsibilities of the division are only expected to grow in the coming years as the state works proactively to assess and adjudicate what water rights are valid in aquifers that store underground water.
Many have recognized this problem: Last year, when The Nevada Independent interviewed then-Nevada Supreme Court Justice James Hardesty, he urged the Legislature to look at the agency's funding. His comments came after he led a commission looking at how state courts processed water cases. After receiving feedback from the commission — comprising various water interests — Hardesty came to the conclusion that the agency is "seriously underfunded."
"I think it's imperative that the Legislature dedicate some resources to strengthen the capacity of the state engineer to hire additional engineers, to hire additional officers and experts and conduct more hearings," Hardesty said during the November interview.
Watts' proposal, which still needs to go through several steps to be incorporated into the budget, would do that, allowing the agency to hire 10 new employees (a nearly 10 percent increase in its workforce) and start to address a backlog in how the state processes and manages water rights.
Before voting for the measure, Assemblyman Greg Hafen (R-Pahrump) disclosed that his family operates a Nye County water utility before backing the measure. He simply said: "We do hold a number of water rights that go through the process, and I won't disagree with Chair Watts."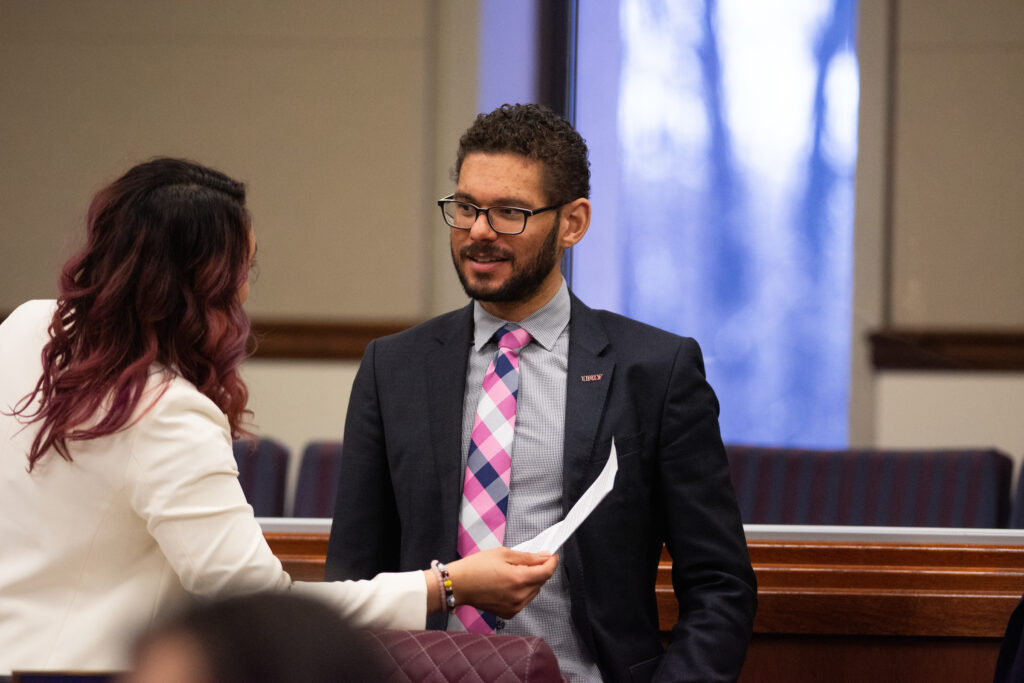 Sen. Pete Goicoechea (R-Eureka), who also owns rights and has been a leader on water issues in the Legislature for years, said "We've got to do it, we've got to stand this department up."
Across the West, arid states have looked at increasing funding for water-related issues. Earlier this year, Utah signed off on more than $500 million for water conservation and development. In 2022, the Arizona Legislature backed spending of more than $1 billion in water management.
More broadly, both state and federal natural resource agencies have faced retention issues and staffing gaps that have created delays in processing permits. During an interview at a Society of Environmental Journalists conference in Boise last month, Tracy Stone-Manning, director of the U.S. Bureau of Land Management, said the agency was down "a couple thousand employees."
As lawmakers weigh a budget increase for the Division of Water Resources, the Legislature is also considering several bills focused on the statutory framework around how the state should manage water. Goicoechea, a Republican senator, and Watts, a Democratic assemblyman, have proposed laws that survived key legislative deadlines in their respective chambers:
In recent years, as prolonged drought has worsened, state regulators have faced increasingly difficult choices about how to use water and resolve water conflicts. Often, the state makes a decision and the decision is appealed, leaving the courts to interpret Nevada water law.
In an interview earlier in the year, Watts said it is "the fundamental responsibility of the Legislature is to set some of these overarching [water] policies that we think are going to put us down the right track, and in my opinion, towards a more sustainable path."
During recent legislative sessions, Goicoechea said discussions around water bills were highly polarizing. This year, he said, the dynamic has been different, with groups representing a variety of interests coming together to support some of the legislation that has been proposed.
"Playing defense isn't going to get it," he said. "Let's bring something forward."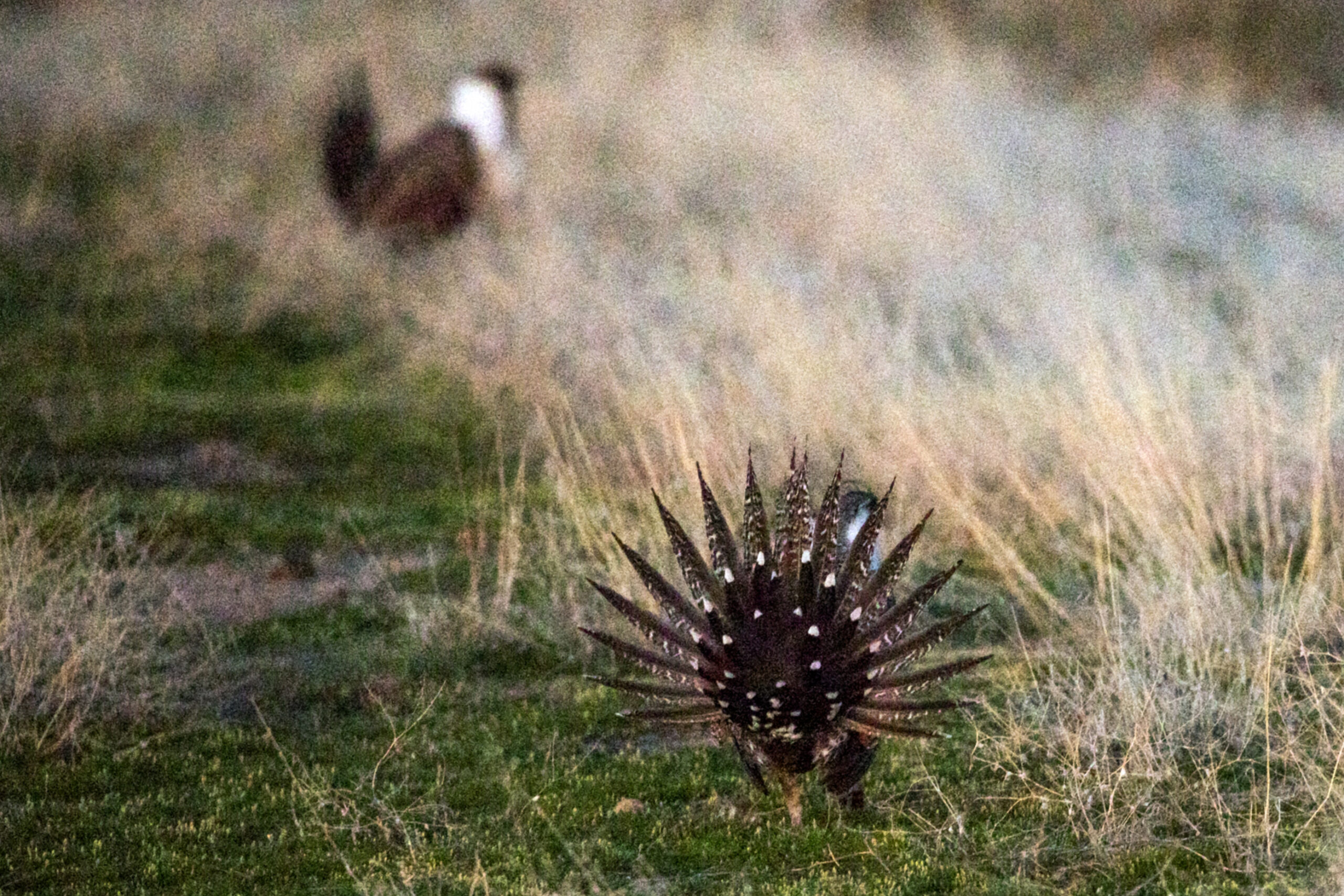 Here's what else I'm watching this week:
The Mining Law of 1872 and the "critical minerals" senator: Sen. Catherine Cortez Masto (D-NV) introduced legislation last week that would address the 9th Circuit's interpretation of a 150-year-old mining law. Environmentalists and progressives in the senator's own party called the move a giveaway to the hardrock mining industry, chipping away at a legal argument that has been increasingly effective in invalidating controversial mine permits across the West.
The push for a Bahsahwabee National Monument: The Las Vegas Review-Journal's Jessica Hill reports: "Nevada's U.S. senators sent a letter Wednesday to the U.S. Department of Interior Secretary Deb Haaland, urging the Biden administration to support another national monument designation in Nevada: the Bahsahwahbee, or Swamp Cedars, located in eastern Nevada."
A Nevada water company: Grist's Jake Bittle offers a thorough deep dive into the context and business model behind the Vidler Water Company, which has a long and storied history in the state, from Reno's North Valleys to Lincoln County. Last year, Vidler was purchased by the D.R. Horton, the nation's largest homebuilder. Bittle pulls on that thread in a long feature this week.
NASA gets land in Railroad Valley: More than 22,000 acres of public land in Nye County will now be managed by NASA. That's right: The space agency plans to use land in the high desert — in Railroad Valley — to calibrate its satellites. The agency called the valley a "national asset" because sits as "the only location in the United States with all the required qualities for satellite calibration due to the lakebed being large, flat, free of vegetation, of a consistent surface color, undisturbed, easy to access, and with good visibility from space." Several lithium developers have proposed projects in Railroad Valley, which has also seen exploration and drilling for oil.
PFAS found in lake northeast of downtown Reno: On Friday, city and county officials warned residents of high levels of PFAS, known as "forever chemicals," that were recently documented in Swan Lake northeast of downtown Reno. PFAS belongs to a class of artificial chemicals that have been used extensively in consumer and industrial products since the 1950s and are now found widely throughout the environment. The high concentration of PFAS was first documented by UNR researchers and brought to the attention of local officials who said they are investigating both the source and scope of the issue. Swan Lake, the site of the county's sewage treatment system, sits downstream of a former fire training area (PFAS often occurred in firefighting foam). I'll be writing more about PFAS in Nevada. Here's a Twitter thread I did on the press conference.
"For the third time in a decade, federal wildlife officials are contemplating whether the bi-state sage grouse deserves protection under the Endangered Species Act," the Associated Press' Scott Sonner reported. He wrote: "The U.S. Fish and Wildlife Service said Thursday it's doing a fresh review after a federal judge ruled last May that the Trump administration acted illegally when it withdrew the most recent proposal to list the species as threatened."
The Nevada Appeal's Scott Neuffer wrote about the governor's wildfire briefing last week.
The Washoe County lands bill is back, as the Reno Gazette Journal's Alonzo reports.
The winter storm in Nevada could cost more than $10 million, via the Associated Press.
For the first time since 2018, federal water managers are conducting a "high-flow experiment" at Glen Canyon Dam, meant to restore habitat in the Grand Canyon. High-flow experiments are meant to move sediment downstream of the dam. KUNC's Alex Hager has more.
"Things that were only in history books are now happening before our eyes." The Los Angeles Times' Louis Sahagún looks at the impact of a big snow year on Sierra wildlife.
Fires, freshwater streams and fish: Unlike severe fires, low to moderate fire might benefit freshwater habitat, according to research in California. More from KQED's Danielle Venton.
The Nevada Independent is raising $200,000 by Dec. 31 to support coverage of the 2024 election.
Tax-deductible donations from readers like you fund this critical work.
If you give today,your donation will be matched dollar-for-dollar.
Give + Get Matched
Featured Videos