What does a Colorado River shortage look like for the agency managing Lake Mead?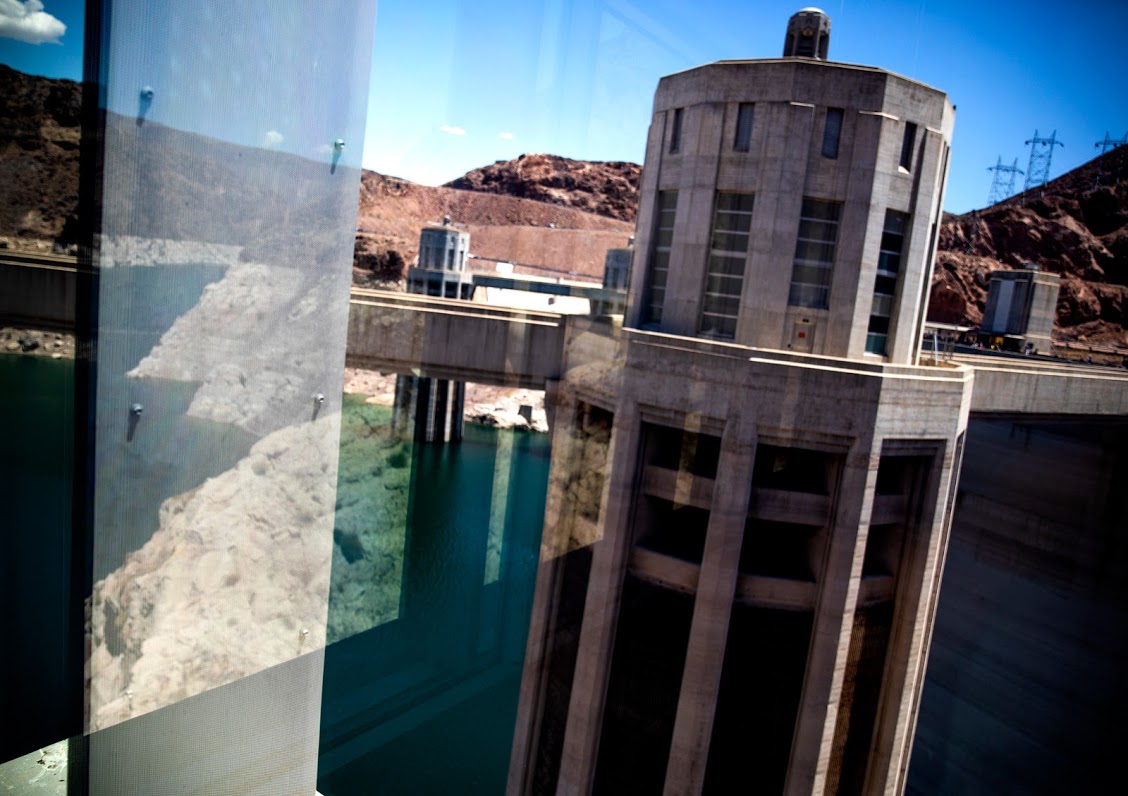 Good morning, and welcome to the Indy Environment newsletter.
As always, we want to hear from readers. Let us know what you're seeing on the ground and how policies are affecting you. Email me with any tips or suggestions at [email protected]
To get this newsletter in your inbox, subscribe here.
---
Last month, Lake Mead fell to its lowest level since the reservoir, held back by the Hoover Dam, was filled in the 1930s. Since then, water levels have fallen lower, and it's about 35 percent full.
A large chalky band of rock, known as the bathtub ring, marks where water once sat when the reservoir was full. Today, the bathtub ring is a visible imprint of the long-term drought across the Colorado River watershed, which overlaps with seven Southwestern states and Mexico.
It is also a symbol of how climate change is affecting a river system that supports more than 40 million people in the Southwest. As drier conditions and warmer temperatures produce a less efficient runoff in the Rocky Mountains, long-time Colorado River experts are urging state and federal water managers to take climate science seriously as they plan for the future.
Lake Mead is visited by many people for different reasons. It is a recreation area managed by the National Park Service. The Hoover Dam is a tourist attraction, a symbol and a power plant that ships hydropower across the West. The reservoir is also a water bank for the Southwest.
That pool of banked water is managed by a federal agency, the U.S. Bureau of Reclamation. The agency is hardly a household name for many Americans, but it plays an important role in managing water projects in the West and ensuring that U.S. states downstream of Hoover Dam — Arizona, California and Nevada — get their legal allotments of Colorado River water.
Those allotments are sorted out through a series of agreements and guidelines known as "The Law of the River." Drawing on those documents, the agency, which operates Lake Mead and other reservoirs — including Lake Powell — accounts for how water is released. It is also the agency responsible for deciding whether to declare a shortage on the Colorado River.
How that is determined is somewhat complicated. It is based on a modeling report, known as the August 24-Month Study, that forecasts hydrological conditions at the reservoir. But what's important is that the agency is expected to declare a shortage in August, triggering cuts for Arizona, Nevada and Mexico next year. Those cuts could deepen if the lake levels fall further, triggering eventual cutbacks for California, which has senior water rights over other states.
These cuts are not entirely unexpected. States have been planning for them, outlining how the cuts would work in Drought Contingency Plans approved in 2019. But they have come faster than many expected with record dry conditions and less water running off into the river this year. They also come as states prepare to negotiate new rules for managing the Colorado River system.
What does this all mean for the agency that runs Hoover Dam and Lake Mead?
On a warm Friday last month, I talked with Dan Bunk, a Bureau of Reclamation official who helps manage Colorado River water deliveries, in a conference room that overlooks the lake.
Here are some highlights from our conversation:
Does the perception of the issue match the reality? Bunk, the chief of the Boulder Canyon Operations Office, said for the most part, it does, calling the lake level "a serious situation."
"[The lake is] about 140 feet or so below full pool right now and most of our projections, looking forward, don't show it recovering too easily," Bunk said. "So it's a serious situation, and a concerning situation. But on the other side of it is that we are prepared."
Bunk said the agency, which is in the Department of Interior, is working closely with Colorado River states, water districts, tribes, Mexico officials and non-governmental organizations.
The states, he said, have done important planning to prepare for the cuts and decrease overall water use. He stressed continued collaboration, saying that he "felt confident that whatever new challenges come in the future, we're going to be able to work together and find a solution for it."
The agency's role in negotiating new Colorado River guidelines: The current guidelines for operating the Colorado River expire in 2026, and water managers are already setting the table for negotiating a new set of agreements to operate a river with less water to go around.
Bunk said the agency is likely to play a major role in those talks. He noted that the secretary of Interior is the federal water master in the Lower Colorado River Basin, which includes Nevada.
"We'll definitely be playing a large role in those discussions and leading that process," Bunk said. "Our intent is to have an open and inclusive process with all of our different partners and stakeholders. We haven't kicked that process off yet. But we've been working on getting those lines of communications open as we prepare to get those discussions going."
What does a shortage actually look like from a day-to-day standpoint? Bunk said not much will change about the day-to-day logistics of managing the reservoir because future shortage cuts will be incorporated from the outset — when the agency approves annual water orders for each state. Bunk said that typically starts in the fall, prior to when the cuts would go into effect.
"We've been coordinating really closely with those water users that might be affected by a shortage next year, so they're aware of what's coming," Bunk said. "And I know that certain water districts, like the Central Arizona Project in Arizona, have been working with the state of Arizona on coordinating with their customers in Arizona on an upcoming shortage."
A need for further cuts before new guidelines are negotiated? The Drought Contingency Plan outlined mandatory cuts that the states would have to make if Lake Mead dropped below certain levels. The plan was meant as a stopgap measure to prevent Lake Mead from falling to extremely low levels as water users negotiate the more comprehensive post-2026 guidelines.
But some question whether the cuts go far enough. If dry hydrology persists, lake levels could continue to fall precipitously. Would that prompt negotiations for a secondary shortage plan?
"I don't know the answer to that," Bunk said.
"However," he added, "we've barely started to implement our current agreements."
Still, Bunk noted that there is a process in place. Both the drought plan and the operating guidelines for the river include "safeguards" that require water managers and the federal government to come back to the drawing board if Lake Mead drops below certain thresholds.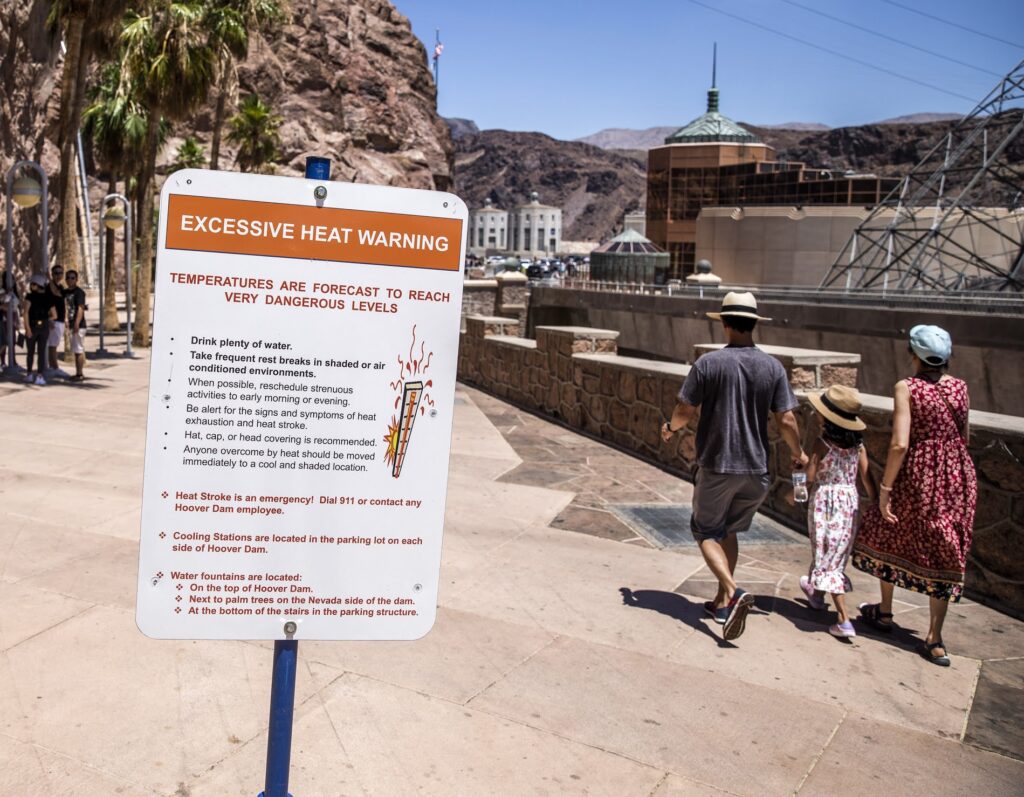 ---
Here's what else I'm watching this week:
CLIMATE CHANGE AND ENERGY
The bad kind of positive feedback: A new paper published in the scientific journal Nature Climate Change looks at the relationship between lower spring humidity and hotter summers across the Southwest. As InsideClimateNews' Judy Fahys reports, researchers showed "the hottest days in the summer months are getting dramatically drier as a result of the Southwestern spring heating up and leaving less moisture behind to cool the summer through evaporation."
Carbon emissions data in real-time: Reno is turning to a new company, Ledger8760, to track carbon emissions data from local public buildings in accordance with official standards from the Intergovernmental Panel on Climate Change. Our reporter Zach Bright has more.
'The loss of home once again:' A must-read piece about the ways in which climate change is disproportionately affecting Native communities and the federal government's role. "While other communities struggle on a warming planet, Native tribes are experiencing an environmental peril exacerbated by policies — first imposed by white settlers and later the United States government — that forced them onto the country's least desirable lands. And now, climate change is quickly making that marginal land uninhabitable. The first Americans face the loss of home once again," Christopher Flavelle and Kalen Goodluck write in the New York Times.
MGM Resorts goes solar (during the day): MGM Resorts International unveiled a solar array last week that has the capacity to generate up to 90 percent of the daytime power used by the company's 13 Las Vegas properties, the Associated Press' Sam Metz reported.
As we look at another week of extreme heat, it's worth checking out this excellent piece from Fox 5, which looks at what legal rights renters have when A/C units break. 
Planning for heat and climate change: Two academic experts on urban heat wrote an op-ed this week for the Thomsen Reuters Foundation calling on cities large and small to plan for more heatwaves. One interesting note in the piece: Miami-Dade County created a position dedicated to tackling urban heat and the city of Phoenix has an office focused on heat mitigation.
Conservation group Basin and Range Watch reported this week that after 80 desert tortoises were relocated for a solar project, 26 had been killed, according to federal land managers.
WATER
Plastic foam balls found in Tahoe: Last week, thousands of polystyrene balls were found at Moon Dune beach in Lake Tahoe. They were quickly cleaned up. The culprit: A pool floatie. The League to Save Lake Tahoe asked local retailers to pull the product, as plastic pollution can harm the lake's ecosystem and pose a potential threat to wildlife. The group has also focused on getting stores to pull float toys that can contain glitter. Katie Dowd at SFGATE has more.
Last week, a flash flood hit Overton with water four to five feet deep in some areas, via KLAS.
The drought and growing almonds: "For years the nuts have been one of California's star crops, exported in bulk and used in food products throughout the supermarket. Now, farmers in parched parts of the state are bulldozing thousands of acres' worth of almond orchards that cannot be irrigated, and dropping plans to plant more as they confront what farmers say could be a hotter, drier future," Jesse Newman at the Wall Street Journal writes.
Water authority pushes for more conservation amid drought: Southern Nevada Water Authority General Manager John Entsminger wrote an op-ed in the Las Vegas Review-Journal calling on residents to double-down on conservation amid drought. Touting recent conservation successes, he wrote "conservation is a journey — not a destination — and our community's conservation journey continues." The op-ed mentions a partnership the agency is looking at with the Metropolitan Water District of Southern California. The Review-Journal's Blake Apgar wrote a piece about the project and legislation to potentially open up federal funding.
Metropolitan Water District's new general manager recently talked to NBC News 4 in L.A. about his focus on reducing Southern California's reliance on imported water.
The drought is hitting Little Washoe Lake hard and state wildlife managers are working to understand why the impacts appear to be so severe. KRNV in Reno has more on the issue.
PUBLIC LAND AND WILDLIFE
What Ammon Bundy's campaign for Idaho governor looks like: In 2018, Ryan Bundy ran for governor in Nevada. Now Ammon Bundy is running for governor in Idaho. "He wants to use the governorship to wrest ownership of federal land for state control," Anita Chabria and Hailey Branson-Potts write in the Los Angeles Times. "It's a campaign aimed at voters dreaming of wide open spaces and homes they can afford, wrapped in an idealized view of western life where land and resources are limited only by an unwillingness to use them."
Pacific Southwest Regional Forester to lead U.S. Forest Service: "Veteran forester Randy Moore has been named chief of the U.S. Forest Service, the first African American to lead the agency in its 116-year history," the Associated Press' Matthew Brown reports.
Pest control power washing at Greater Nevada Field may have violated the Migratory Bird Act, the Reno Gazette Journal's Amy Alonzo reports.
MINING
GM sees lithium in the Salton Sea: "General Motors on Friday announced it will partner with a renewable energy company's lithium and power development in the Salton Sea Geothermal Field near Imperial for batteries for electric vehicles," the Desert Sun's Janet Wilson writes.
Ioneer, the company looking to develop a lithium project near Tonopah, received an air quality permit from the Nevada Division of Environmental Protection (via the Pahrump Valley Times). The company is at the center of a permitting dispute over a rare plant, the Tiehm's buckwheat, which grows on only 10 acres in Nevada and is threatened by lithium mining. Ioneer also said it signed an offtake agreement to deliver lithium carbonate to a South Korean company (Reuters).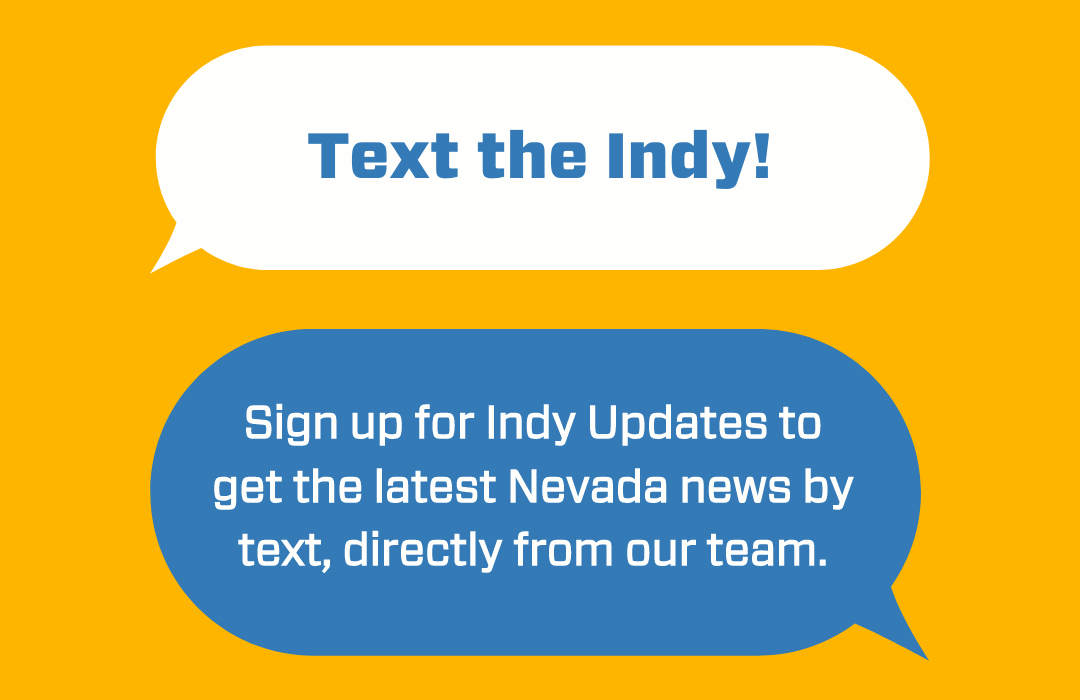 Featured Videos