With child care and leave scarce, Nevada treasurer welcoming babies at the office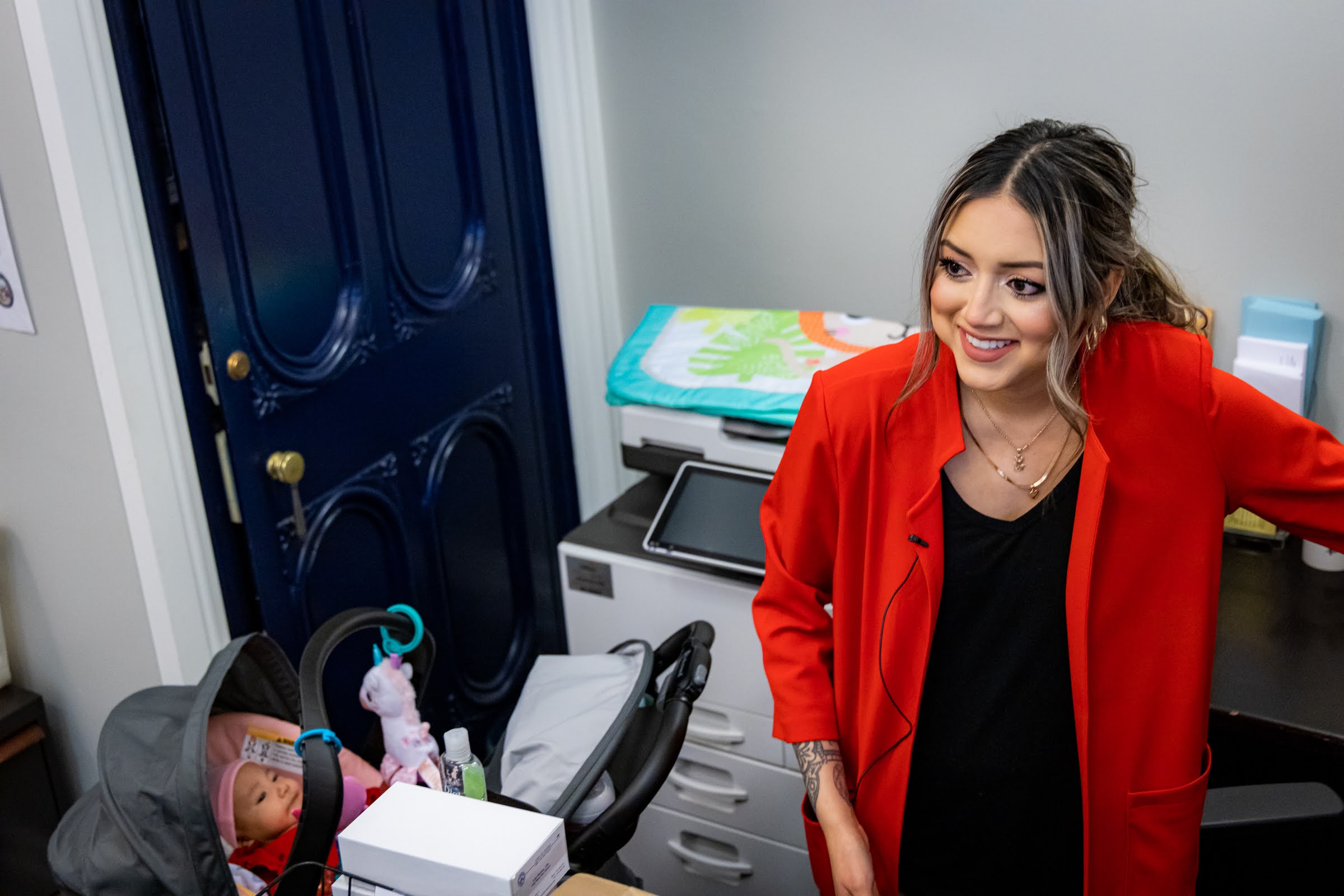 When Itzel Fausto's first child was born, she didn't have enough seniority in her state job to take an extended leave. So she cobbled together a few weeks of sick leave and annual time off, had five weeks of bonding time with her son — some of it without pay — and got right back to work.
But with her new baby Diamond, she's hoping to do things differently. Fausto is the first participant within the treasurer's office's new "Infant to Work" pilot program, which allows her to bring her daughter into the office until the baby is six months old.
"Getting any extra time that I can with baby, I will gladly take because they grow so fast," said Fausto, who is an administrative assistant. "It's like every day, almost, they're doing something new that they hadn't done and you don't want to miss those precious moments."
Baby Diamond accompanies her mom on mail runs in her stroller. She snuggles close to her in a baby wrap while her mom types on the computer and welcomes tours, works on human resources issues and manages scheduling. She's got a play mat for tummy time, and a bouncer and a rocker may be next on the list for her mother's office in the historic Nevada Capitol building in Carson City.
"It can be challenging at times … it gets busy," Fausto said about having a 2-month-old on the job, adding that she is "trying to be patient and take it one hour at a time, one minute at a time."
Before she knew bringing Diamond into work was an option, Fausto was worried about trying to find child care for her baby and — even if she did — dealing with the contagious illnesses that tend to run rampant at daycare. But she also felt stressed about spending so much time away from her daughter, saying the chance to have more bonding time was "extremely important."
And then there's breastfeeding. While experts recommend months or even years of breastfeeding, Fausto had to cut that short with her first child when she had to return to work after just a few weeks.
But being with Diamond all day makes breastfeeding every few hours possible, even if Fausto has to do it in the bathroom or close the office door and tape up a privacy sign because the Capitol lacks a lactation room.
"I'm trying to go as far as I can with that," she said.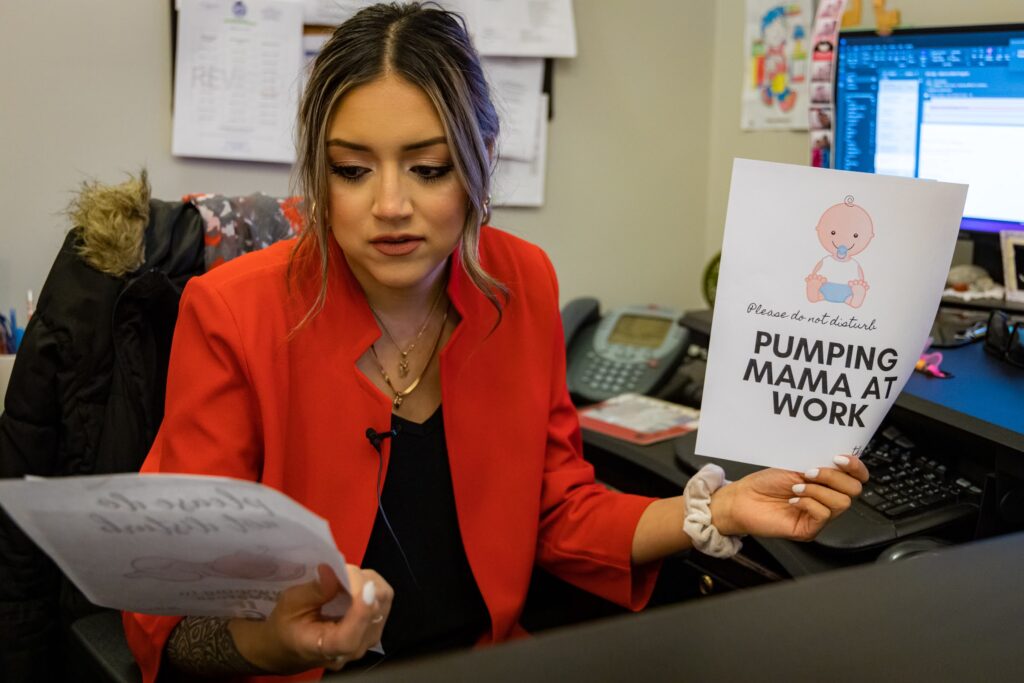 Treasurer Zach Conine said the program aims to make working at the treasury attractive. But he acknowledges that it's just one aspect of ensuring new parents can participate in the workforce.
State workers don't have paid maternity or paternity leave, and instead must rely on the Family Medical Leave Act, a federal law that offers up to 12 weeks of leave for new parents. It's unpaid.
"I think we need to continue working and fighting for more paid maternity and paternity leave," Conine said. "Not just because it is the right thing to do from … a competitive standpoint, but because it's the right thing to do from a morality perspective."
Conine isn't aware of any proposed legislation to bring paid parental leave to state workers, but he said he has talked with some lawmakers about how to cover the expense because "the cost is a big piece of that puzzle."
For now, the presence of baby Diamond is a morale boost in the treasurer's office, which counts about four dozen employees and manages a variety of college savings and scholarship programs. The program ensures staffers such as Fausto are part of those conversations.
"A lot of times, the viewpoints of young mothers are taken out of that equation because they can't be in the workforce," Conine said. If the office can reduce some of the stress of the transition to parenthood, "then we're able to have Itzel and her brain and her goals and her moral compass in the office helping the rest of us do a better job."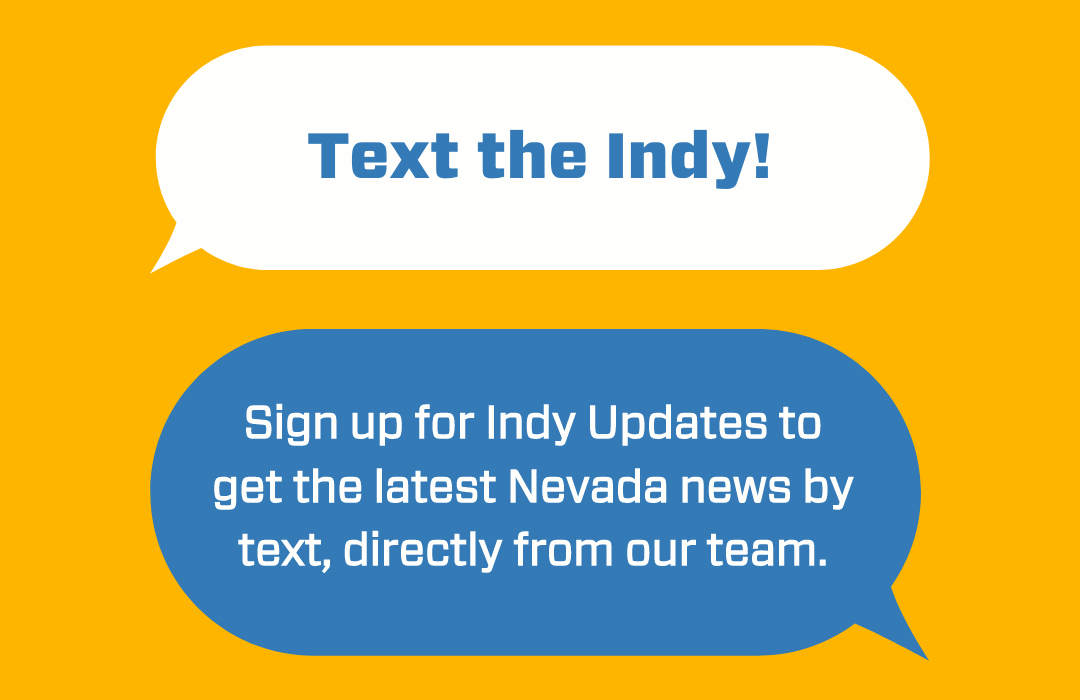 Featured Videos
Comment Policy (updated 4/20/2021): Please keep your comments civil. We reserve the right to delete comments or ban users who engage in personal attacks, use an excess of profanity, make verifiably false statements or are otherwise nasty. Comments that contain links must be approved by admin.