With harrowing virtual reality video, local authorities educate youth on flood dangers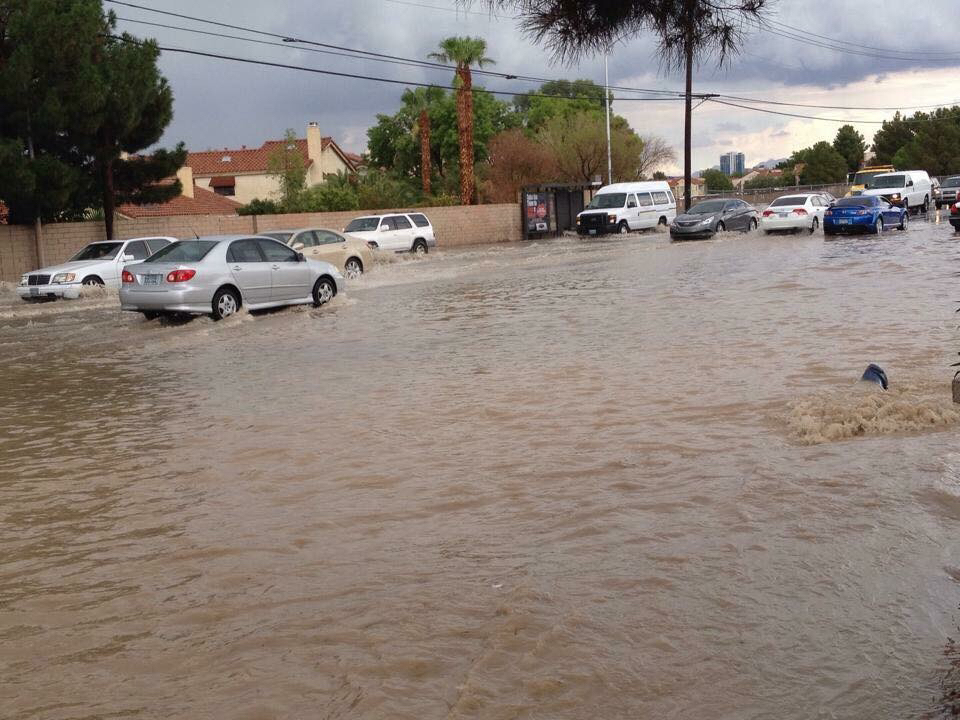 This story has been edited for brevity and clarity and translated from Spanish.
Officials in Southern Nevada have launched a new awareness strategy primarily aimed at people who might be too young to remember the devastating consequences of a flash flood, like the one of historic proportions that occurred in Las Vegas on July 8, 1999.
During a press conference Monday at the headquarters of the Regional Flood Control District (RFCD) rescuers and local authorities emphasized how important it is that families address the dangers of such events, which may be unknown to younger generations in the valley.
"We need to focus particularly on children and teenagers," National Weather Service Las Vegas Meteorologist-in-charge Todd Lericos said. "Talk to them before flooding happens. Tell them to stay out of washes, turn around, don't drown, and most of all, water always wins." 
The information was released to mark the 20th anniversary of the last big flood.
Within a few hours, the 1999 flood not only caused damage of unexpected proportions, but led authorities to change their methods to avoid tragedies, including developing more retention basins and publishing prevention messages on digital platforms.
Under the slogan "water always wins," flood control authorities are releasing a new virtual reality (VR) experience which lasts about 5 minutes and is designed for young people aged 16 to 24. It places the user in a fictional scene from the perspective of two friends who are driving a vehicle and decide to cross a highway in the middle of a flood.
Either with a VR viewer that can cost from $2 to $16, a computer or mobile device, the audience can experience in 360º how within minutes rain can trigger a flood scenario that sweeps away vehicles and drags everything in its path. The experience shows how water fills a car until authorities proceed with a rescue operation.
The video got the attention of 16-year-old Sierra Leone Sanchez, 16, who has never witnessed such an event in real life.
"It was really scary for me to see that because in that instant you can potentially die," said Sanchez, who attended the VR press conference with her mother, Africa." [The message] will teach us a lot that we can't cross through a flood. We don't know what to expect because the water was rising so fast."
Memories of a disaster
Lericos said that the 1999 flood was considered a "100 years"  event because of its historical magnitude and probability of occurring. It came after 3.2 inches of rain in about two hours and prompted many calls for help and reports of damaged structures and tragedies.
The water flowed from the west side of Las Vegas towards the east, causing two deaths and leaving more than $31 million dollars of damage in its wake.
Greg Cassell, chief of the Clark County Fire Department, had to work that day. Because of the magnitude of the flood and the hours it took authorities to carry out the rescue operation, he said he will never forget what happened.
"I remember getting a call to go to the Harley Davidson shop at Eastern and Sahara because the roof had collapsed" because of the rain, Cassell said. "A lot of people that do what they're not supposed to do; drive right at the water, trying to play in the water, and they got stuck. It was just a very dangerous day."
After the storm
RFCD explained that as of June, they have installed 100 retention basins and about 648 miles of channels and drains. Because of the drainage improvements, the Federal Emergency Management Agency (FEMA) has declassified 54 square miles that used to be considered a flood zone.
This agency also plans to build another 36 basins and projects it will take another 30 years to complete all of the planned improvements. 
Lericos said that in addition to the flood control infrastructure improvements, a recent $150 million upgrade to the National Weather Service radar network has allowed them to make better forecasts.
Lericos added that, since the flood of 1999, the local agency has improved the accuracy of flash flood warnings by 45 percent. But he stressed that there is still a need to better inform young people, especially before the start of the rainy season, which runs from July through September.
"While the citizens are more aware and warned of flooding potential than at any other time, vigilance is still required," he said. "Our messaging is working with adults, but parents need to have that conversation before the rain starts in the summer. Help them make better decisions."
Tim Szymanski, a spokesman for the Las Vegas Fire Department, said that in his nearly 50 years of service, he had never seen so much rain falling from the sky and so many vehicles stuck as he did in the 1999 flood.
In response, the agency issued water rescue gear and required all of their personnel practice a series of rescue exercises once a year.
"Before, we used to have one team that would do the rescue and it would take time for them to drive through the flooded waters and try to get to the people," he said. "The city wasn't as big back then, but now, because we're so big and we cover so many areas and the population is bigger, we have equipment … for every firefighter in every fire station."
Isaac Barron, a member of the North Las Vegas City Council and flood district board, said that, as a longtime area resident, he recalled how in the 1970s, when it was raining hard, families gathered to listen to weather reports on the radio and pray that floods would not reach their neighborhoods.
Barron, who is also a teacher at Rancho High School, agreed on the importance of making new generations aware of the risks of flooding. He noted that officials are working now both to bring education campaigns into the classroom and in driving schools as well.
"They don't know what a flood looks like... many of them are just learning how to drive," he said. "This virtual reality experience can save lives."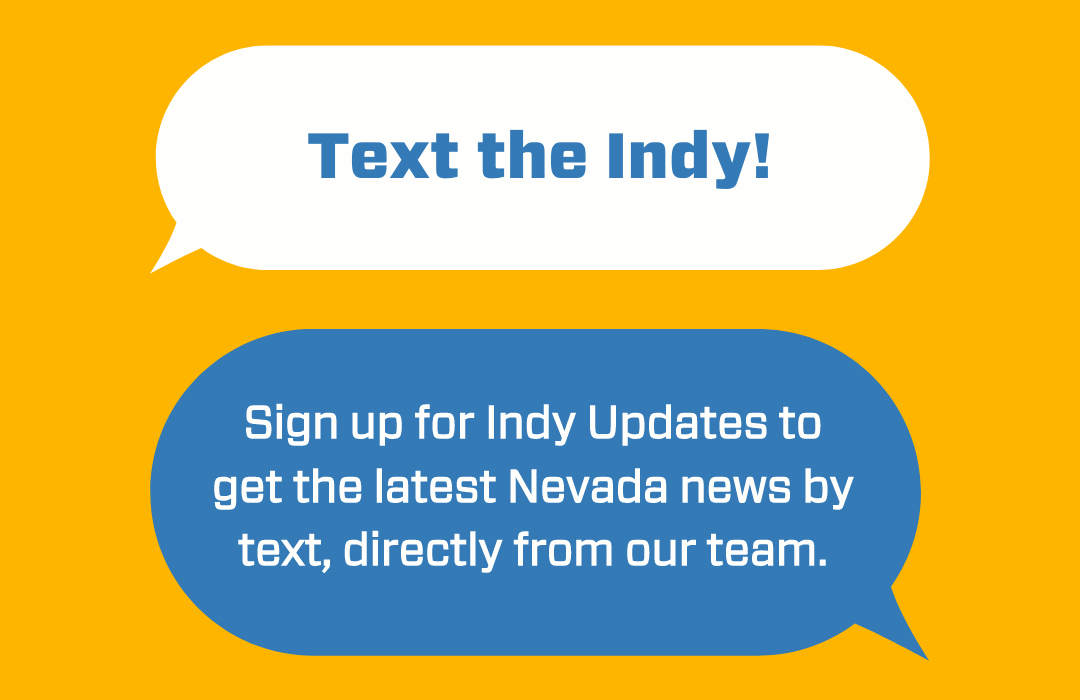 Featured Videos