Rep. Ruben Kihuen, left, and Geoconda Arguello Kline. Secretary-Treasurer for Culinary Workers Union, center, hold a news conference about the Temporary Protected Status Program in Las Vegas on Aug. 22, 2017. Photo by Luz Gray.
With immigration program in jeopardy, Las Vegans from countries wracked by war, disaster on edge
August 23rd, 2017 - 2:00am
A family. A job. A personal business. A home.
All of that could be a thing of the past for some if the federal government decides not to extend Temporary Protected Status, a program that has allowed immigrants who come from 10 countries — Honduras, El Salvador, Haiti, Nicaragua, Nepal, Somalia, Sudan, South Sudan, Syria and Yemen — to legally stay and live out the American Dream instead of returning to a homeland wracked by armed conflict, epidemics or natural disasters.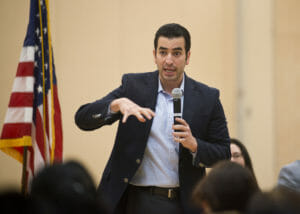 Democratic Rep. Ruben Kihuen held a news conference at the Culinary Union hall in Las Vegas on Tuesday, flanked by a handful of the estimated 2,800 Nevadans who benefit from the program, and called on Republican Sen. Dean Heller to support an extension of TPS. The Trump Administration announced this spring that it would only extend the program for Haitians for another six months and made no promises of further extensions, provoking fears among participants from other countries that their turn is next or that the program will go away altogether.
"We're here asking Dean Heller to speak up," Kihuen said in an interview, pointing to Heller's support of a comprehensive immigration reform bill in 2013. "I know he's a reasonable person. He's someone who cares about immigrants. He's shown that in the past and we're asking him once again to be sympathetic to these families that live in his state and be supportive of this."
Congress can't do much about the future of the TPS program, whose fate is in the hands of Trump Administration officials at the Department of Homeland Security. The secretary of that agency is charged with assigning the designation, which grants nationals of the selected countries protection from deportation and the opportunity to get work permits and visas.
But 26 senators — all of them Democrats, plus Independent Bernie Sanders — sent a letter to DHS pleading the case for TPS. Ninety House members including Kihuen and Rep. Dina Titus have signed a similar, forthcoming letter.
Heller's office didn't return a request for comment about his position on TPS. Kihuen said the senator hasn't taken a public stance on the situation, but said he'd had extensive conversations with Heller as recently as a few weeks ago on immigration and other Nevada-related issues.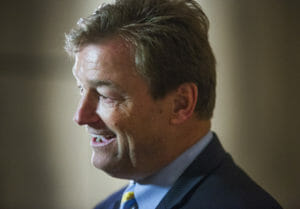 A Republican's support of TPS would likely carry more weight with the administration than the Democrats' letter. But Heller is facing a tough road to reelection, starting with a challenge from Trump-aligned, border wall-supporting primary opponent Danny Tarkanian, that complicates such a calculation.
"I know that many immigrant families still remember that he supported that immigration reform bill in 2013. Those families have a long memory," Kihuen said of Heller. "So we hope that once again he speaks up and stands up for what is right because at the end of the day, those families won't forget him if he once again stands up for them."
"But they also will not forget if he doesn't."
The program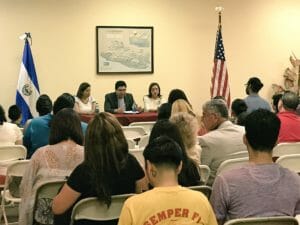 TPS applies to people who are living in the U.S. but come from countries with conditions that prevent them from safely returning home.
Tirso Sermeño, the consul of El Salvador in Las Vegas, said that beneficiaries fear the possibility of having to leave the U.S. and the insecurity of not knowing what will happen next with the program.
"It started with TPS for the Haitians and later the Central Americans, such as Nicaraguans, Hondurans and Salvadorans," the consul said in an interview in Spanish in June with The Nevada Independent En Español. "When (former DHS Secretary) John Kelly mentioned that some TPS beneficiaries should begin preparations to return to their home countries, the community obviously started to worry."
Although TPS for Honduras and Nicaragua is valid until January 2018 and El Salvador's authorization lasts until March of that year, beneficiaries wonder whether they'll encounter the same problem as the Haitians. Participants from Haiti were told by Kelly in May that their TPS extension would be for another six months instead of the usual 18 — and that they should proactively prepare for their final exit or apply for other immigration benefits for which they might be eligible.
He said he would reevaluate later whether even though he might consider a further extension beyond January.
Last month, more than 300 TPS beneficiaries held a meeting in Washington, D.C. under the banner of "Salvemos TPS Ahora (Save TPS Now)" to explore strategies to continue the program and find support in Congress.
Sermeño said the reaction from Salvadorans after the Haiti announcement — both via phone and social media — was immediate. He said some 250,000 Central Americans are protected in the U.S. under the program.
Workers in Las Vegas at risk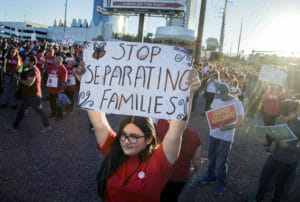 Geoconda Argüello-Kline, secretary-treasurer of Culinary Union Local 226, said she understands the concerns of TPS recipients because she too is an immigrant. She left Nicaragua in 1979 for the U.S. due to political reasons and gained protection under a permit that had to be renewed frequently.
She later obtained political asylum and, finally, residency.
"It's very hard," Argüello-Kline said in Spanish about TPS. "You don't feel like you have stability and at the same time, they don't allow you to apply for residency in this country and one day move toward becoming a citizen."
The union leader said that they're asking for Heller's support because if TPS is eliminated, thousands of workers, including members of the Culinary Union, would be affected.
Argüello-Kline said the senator has a responsibility toward the community and that he should open the door of his office to get to know TPS beneficiaries, who pay their taxes, have work permits, have started families in the U.S. and now face the possibility of having to leave the country.
She added that businesses and casinos are taking notice that TPS could be eliminated and the Culinary Union plans to communicate directly with them to seek their help.
"We're not going to stop," Argüello-Kline said. "What we're seeing is oppression, intimidation toward families. If this isn't extended, they're going to be put out like criminals, like they never had documents in this country."
The possibility of losing TPS drew tears from Francis Garcia, a single mother of three children. She fears that she'd be separated from her little ones — and they're the ones who gave her the bad news.
"They came to me," Garcia recalled, "and told me, 'Mom, you have TPS?' And I said yes. 'But they want to kick you out of the country!' My daughter was very scared."
Garcia arrived in the U.S. 21 years ago due to a financial crisis in her native Honduras. She works as a housekeeper in the MGM casino and has depended on TPS since 2000.
She doesn't want to leave the country because her children were raised here and they don't have a backup plan if they lose the protections they've had for so many years.
"If they go with me, they'll go to a place they don't know," Garcia said in Spanish. "They don't know the culture. It's not their country. There's no reason for them to suffer the consequences of leaving because of my legal situation."
Garcia said she's leaning on her faith and praying the God would touch the heart of President Trump, but she's also seeking help from congressional leaders.
It's a similar situation for José López, who works in a laundromat and has lived in Las Vegas for 29 years. A native of Honduras, he appealed to elected officials to extend TPS and open up a pathway to citizenship.
"If Dean Heller sees this — if he could support us, if he could be on our side as workers," López said in Spanish.
He added that thanks to the program, people not only contribute to the American economy, but to the economies of their home countries when they send money home to their families.
López can't escape uncertainty. Every 18 months he has to request an extension of TPS, but this is the first time that he's faced potential rejection from the government.
"Past administrations were renewing it, but this one already said no," he said. "So we're begging that they extend it, because we deserve it."
Disclosure: MGM Resorts International has donated to The Nevada Independent. You can see a full list of donors here.
INDY FAST FACTS
Danny Tarkanian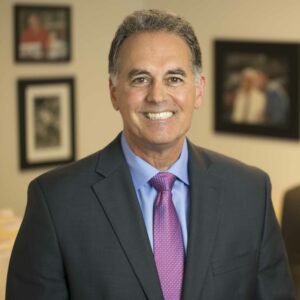 Job:
Businessman
Party:
Republican
In current office:
None
Birthdate: Dec. 18, 1961
Education:
University of Nevada, Las Vegas (B.A.)
University of San Diego (J.D.)
Other public offices held: 
None
Total Donations: $3,443,619 (8/18/04-5/23/18)
Top Donors:
Danny Tarkanian $528,440
Stations Casino $74,550
Las Vegas Sands Corp $38,900
Domain.com $26,600
Maloof family $18,000
INDY FAST FACTS
Dina Titus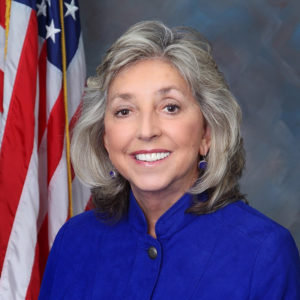 Job:
 Member of the U.S. House of Representatives Nevada's 1st Congressional District
Party:
Democrat
In current office:
2013-present
Birthdate:
May 23, 1950
Education:
College of William and Mary (B.A.) University of Georgia (M.A.) Florida State University, Tallahassee (Ph.D.)
Other public offices held:
Member of the U.S. House of Representatives Nevada's 3rd Congressional District (2009-2010) State Senator, District 7 (1989-2008)
Total donations:
$8,266,318 (4/1/08-6/30/18)
Top donors: 
MGM Resorts International $136,060 University of Nevada $62,859 Carpenters & Joiners Union $60,000 Rocky Research $58,300 Painters & Allied Trades Union $57,000 Last Report: 5
/23/18
Credit: Center for Responsive Politics
INDY FAST FACTS
Ruben Kihuen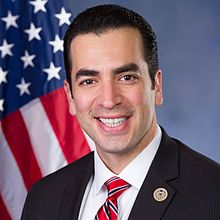 Job
: Member of the U.S. House of Representatives Nevada's 4th Congressional District
Party
: Democrat
In current office
: 2017-present
Birhdate
: April 25, 1980
Education
: University of Nevada, Las Vegas (B.A.)
Other public offices held:
State Senator, District 10 (2010-2016) State Assemblyman, District 11 (2007-2010)
Total donations
: $3,566,274 (7/1/11-6/30/18)
Top donors
: Naqvi Injury Law $10,800 Border Health $10,000 Jobs, Opportunities & Education PAC $10,000 Tpp Export America $10,000 UNITE HERE $10,000 Last Report: 12/31/2017 Credit:  Center for Responsive Politics
INDY FAST FACTS
Dean Heller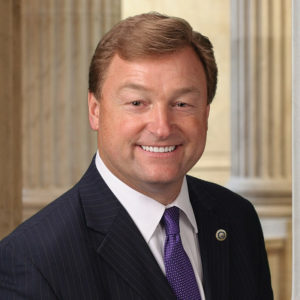 Job:
U.S. Senator
Party:
Republican
In current office:
2011-present
Birthdate:
May 10, 1960
Education:
University of Southern California (B.A.)
Other public offices held:
Member of the U.S. House of Representatives Nevada's 2nd Congressional District (2007-2011) Nevada Secretary of State (1995-2007) State Assemblyman (1990-1994)
Total donations: 
$24,223,634
 (1/1/05-5/23/18)
Top donors:
Station Casinos $117,900 Votesane PAC $92,000 MGM Resorts International $74,500 Blackstone Group $48,400 Capital Group $38,800 Credit: Center for Responsive Politics
From the Editor
The Nevada Independent
is a 501(c)3 nonprofit. We need help to attain the elusive goal of sustainability. We depend on recurring donations from you, the readers who believe in our mission of nonpartisan, transparent journalism. I know you are busy. I know you have many commitments. But if you would take a moment to
support our work
or bump up your current donation, I would be forever grateful.
Thanks for all of your support.
Best,
Jon Ralston
get our morning newsletter,
The Daily Indy
Stars & Struggles
Take a peek into today's education world through the lens of Sunrise Acres Elementary School in Las Vegas.
@TheNVIndy ON TWITTER