After higher ed chancellor search stalls, questions over qualifications remain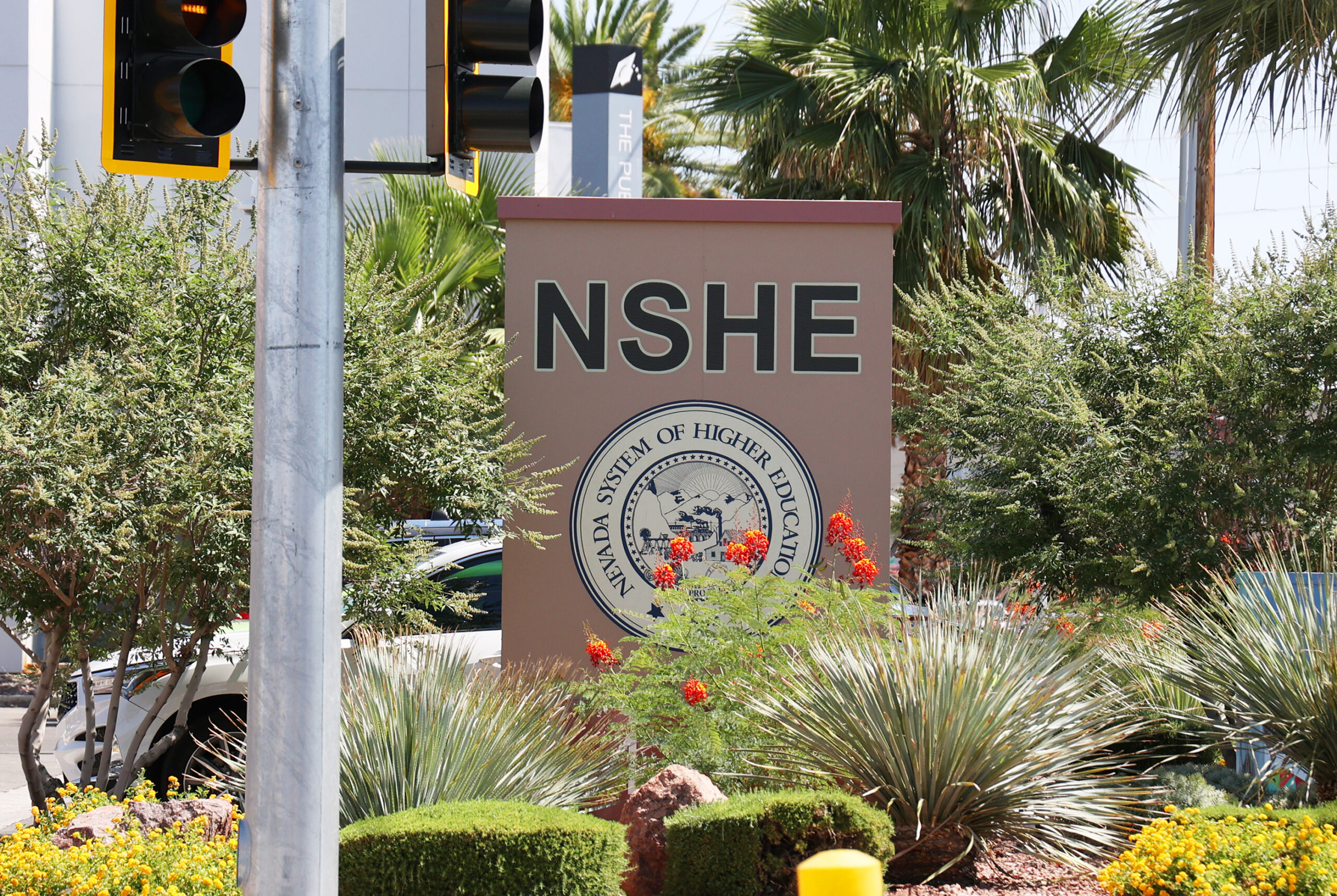 Late last month, the Board of Regents governing the Nevada System of Higher Education (NSHE) was set to name Lawrence Drake — a longtime business executive and the interim president of a small, private university in Florida — as the system's newest permanent chancellor.
He would have been the third chancellor in the past four years not including interim stopgaps, an appointment aimed at ending years of turmoil at the top of the system that included more than a decade of friction between regents and the Legislature, the aftereffects of the pandemic and the tumultuous exit of the system's last permanent chancellor, Melody Rose.
The day before the vote, Drake had emerged as the favored candidate of a regents' subcommittee, an ad hoc search panel that had spent the better part of half a year, alongside a third-party search firm, looking for a new chancellor.
He had risen above two other finalists, among them former Lt. Gov. Kate Marshall. Regents had even drafted a contract for Drake, a $450,000 annual salary boosted by $35,000 in benefits, such as car and housing allowances and $10,000 relocation fee.
But Drake is not the NSHE chancellor.
Instead, on June 30, regents voted 8-5 to scuttle Drake's appointment, moving instead to appoint an internal interim chancellor who could be shifted to a permanent role (or potentially pushed aside for another search) a year from now.
"I just have questions about Dr. Drake's ability to step into this very, very large role given his higher education experience," said Regent Amy Carvalho, who voted against Drake's appointment.
Formal qualifications for the chancellor are uncomplicated — state law requires only a college or university degree from an acceptable institution. Search documents show regents had also pursued an "equity" minded candidate, adding qualification requirements for "role expertise" — though the roles themselves were broad.
"Leader, Communicator, Community Engager, DEI Advocate, Partnership Builder, Results Driver, Team Builder," according to a search brochure published in March. Other documents call on a chancellor with experience leading complex organizations, advocating in the state Legislature or crafting state budgets and developing relationships with key players — politicians, business leaders and, critically, regents and presidents.
Now, regents run against a ticking clock. Acting Chancellor Dale Erquiaga will depart at the start of August, leaving just weeks to install an interim. Barring a call for a new and separate meeting, regents may likely act at a July 21 special meeting, though an agenda is not expected to be released for that meeting for at least another week.
But when a new chancellor does emerge, will they be what the regents are looking for?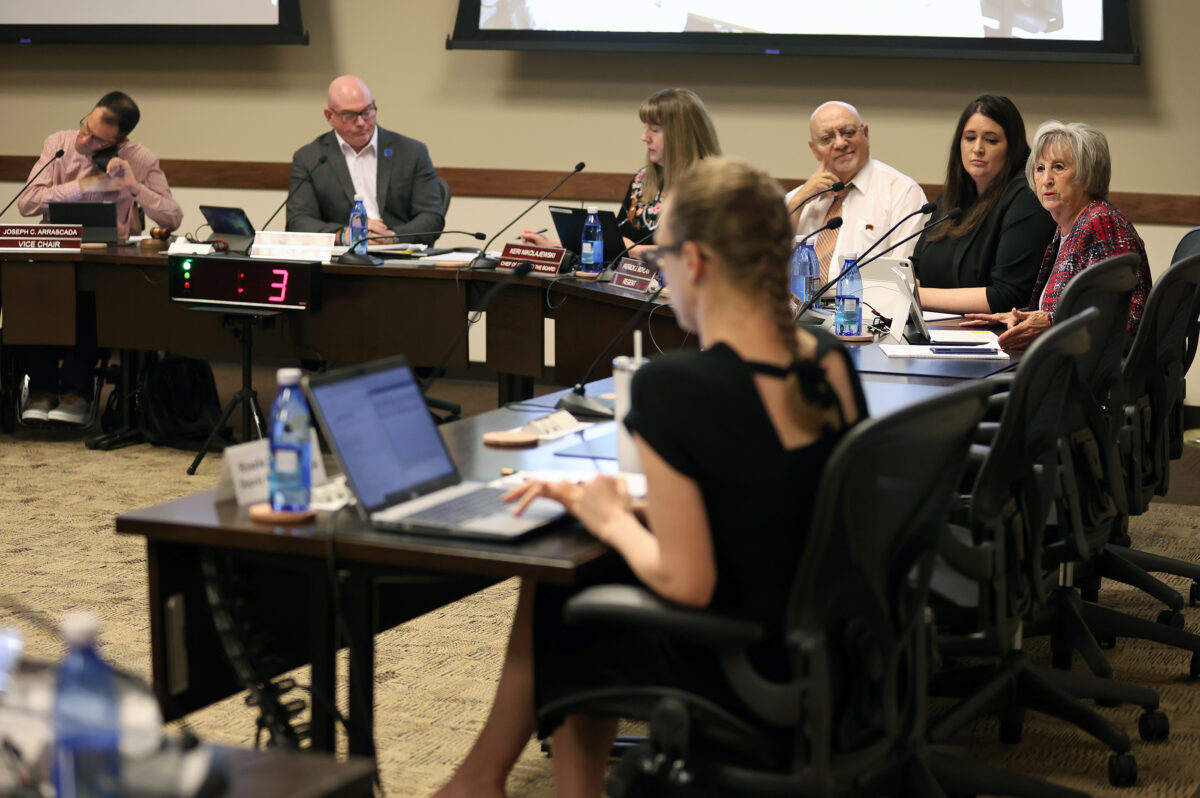 A question of qualification
Though the regents' failed vote was highly unusual — full board votes often come as a formality to ad hoc committee recommendations for new presidents or other appointees and rarely fail at the 11th hour — it did not come without writing on the wall.
Even as some lauded Drake's executive-level corporate experience and communication style, others raised eyebrows over a higher education career that spanned only back to 2021, running a small, private historically Black university in Daytona Beach, Bethune-Cookman University, with fewer than 3,000 students and only as an interim president.
As the three finalists presented themselves for a final round of forums and interviews in late June, the regents' ad hoc committee was joined at the hip to an advisory panel of more than 30 members of NSHE's governing structure, top faculty and student leaders joined by presidents, outside experts and at least one former president.
At a meeting day before the regents' vote, after the last of the interviews had wrapped, that advisory panel went one by one, picking favorites in a process that would inform the regents' final decision.
But as each of the advisory committee members made their recommendation, a split consensus formed almost immediately.
At one end, several advisory members lauded Drake and another finalist, Charles Ansell — but in particular Drake. College of Southern Nevada (CSN) President Federico Zaragoza said "his record speaks for itself," while Truckee Meadows Community College (TMCC) President Karin Hilgersom said Drake would symbolize "a sophisticated NSHE and a kind NSHE."
But at the other end, a half dozen committee members declined to make any recommendation at all, while several more gave more specific advice: Drop the chancellor search.
"I'm concerned, like many, that we don't have someone who's ready to be the chancellor here," said former UNR President Marc Johnson.
Johnson called the three finalists "well-intentioned people," finalists who were "compassionate" and "fair" and "have a very strong set of values." But none, he said, "landed in the middle of the core of what we need for a chancellor."
"What I'm fearful of, in the process, is that we've downplayed what's called 'the paper' so much that we don't know how many other people were interested in this process, that really did bring forth some 'paper' or résumé that showed experience and accomplishments, in a progressive way, in the heart of the college and university system," Johnson said.
UNLV Faculty Senate Chair William Robinson quibbled with the language of such a move — "sometimes we use this term 'fail the search' — that's a bad term," he said — but recommended calling off the search all the same.
"I don't think we can afford to bring someone in that doesn't have that breadth of experience. Right now, there's 20 people in NSHE that I would say are better qualified, right now, in the circumstances we're in right now," Robinson said, emphasizing each and every "right now."
Desert Research Institute (DRI) President Kumud Acharya told the committee that he had no single favorite candidate.
But, even as he called the finalists "very talented in certain aspects," so too did they lack "some sort of a big picture vision for NSHE, for tomorrow, that I didn't see," a big picture that was coupled with few plans for research or — perhaps most importantly — working the delicate balance between a Board of Regents and each of the eight institution presidents.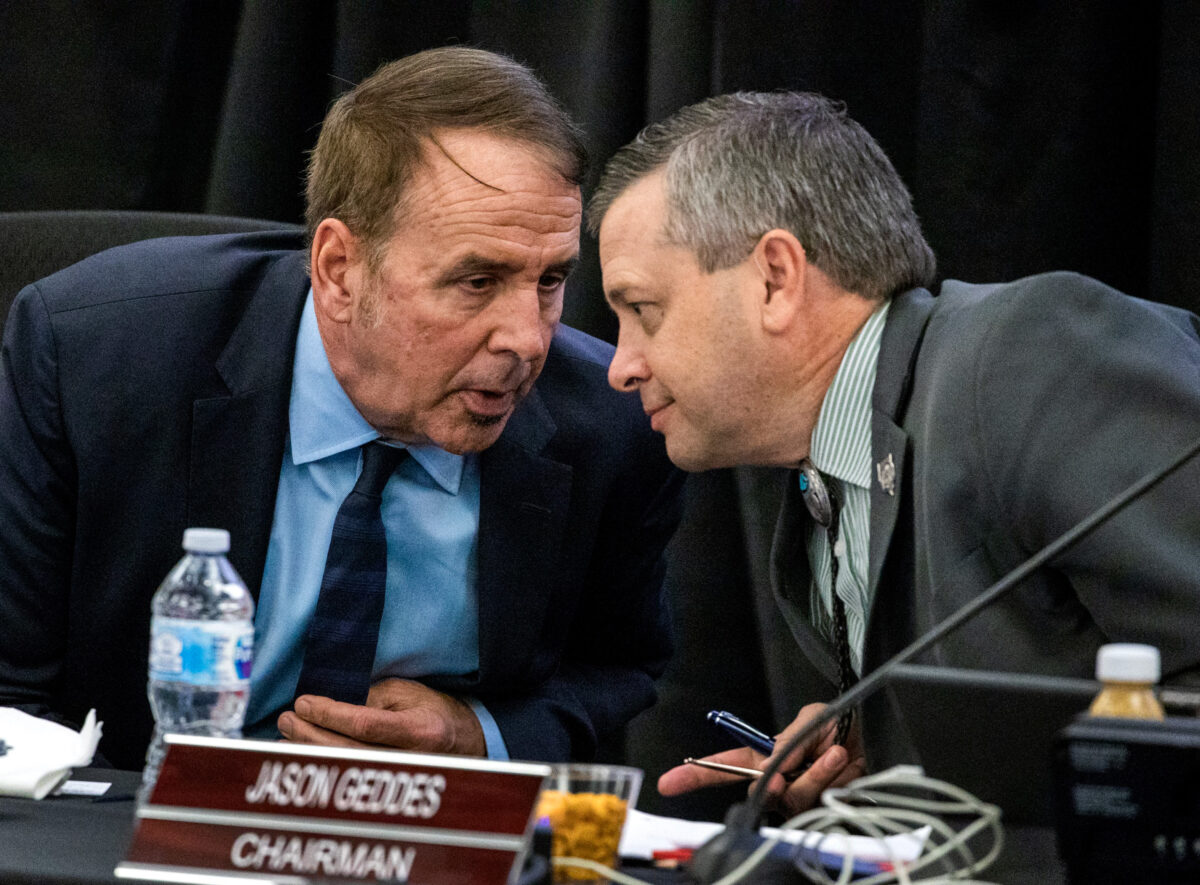 What makes a chancellor a chancellor
In the abstract, sources who had long worked within NSHE but have since retired told The Nevada Independent, the chancellor functions as one point in a triangle of power.
Across from them lie the regents (to whom the chancellor answers directly) and the presidents — whom the chancellor works with and sometimes manages, but who also ultimately answer to the 13 elected members of the Board of Regents. Success within that framework, they said, relied on a mix of constant communication, an experienced team of vice chancellors and the ability to work with an elected board often pulling in multiple directions.
"That delicate reporting situation is definitely going to have an impact on how successful he or she is," said Dan Klaich, who served as chancellor from 2009 to 2016.
Klaich, for decades, had a front row seat to the way NSHE was run. Spending 14 years as a regent in the '80s and '90s, Klaich jumped to the system administration office under Chancellor Jim Rogers — an often polarizing figure who sought to strengthen the power of the chancellor's office — in 2004.
There, he became Rogers' right hand, a vice chancellor for legal affairs and general counsel. By the time he took over for Rogers as chancellor, Klaich said his time inside NSHE was "absolutely critical" to his job — even if he and Rogers were "very different types of chancellors."
To that end, Klaich said he found the most effective processes were bound up in "intense collaboration."
"One of the critical, kind of articles of faith, if you will, is that process matters," Klaich said. "And what I found is that if you conducted a fair and open and transparent process, you usually ended up with a product that a policy or bylaw change or whatever, that most people — if they didn't fully support — at least respected. If the process failed, then you had more problems."
Klaich did not discuss his departure from the system, which came after intense scrutiny from the Legislature amid a controversy over his handling of information presented to lawmakers during a funding formula revision in 2011.
But his early retirement in 2016 has since kicked off an intensifying barrage of legislative scrutiny — legislators have for four consecutive sessions pursued a constitutional amendment to remove the regents from the state constitution and, just this year, moved to reduce the size of the board. As a result, skepticism in Carson City has put a spotlight on another chancellor job duty: dealing with legislators.
"The chancellor's really the primary face to the Legislature," said former Regent Jason Geddes, who served from 2006 to 2023.
Thom Reilly — a former Clark County manager — spent three years atop NSHE, replacing Klaich as permanent chancellor and departing only after the system stabilized from the shock of the early COVID pandemic (and the ensuing budget catastrophe).
In that time, Reilly said that his relationship with the institution presidents was largely presenting a buffer between them and the regents, a go-between who could "enable them to do their job right."
By the same token, he also said much of his time was spent managing the 13 regents.
"If you are going to get anything passed you have to count — when I was county manager, I had to count to four," Reilly said, referring to a four-seat majority of the seven-member Clark County Commission. "You have to count to seven for the regents."
Working the board, he said, did not require counting votes per se. But it did require understanding if the board had a consensus or, perhaps more critically, "whether they understand what you're bringing forward."
"Elected boards add another level of complexity, because with an appointed board, they usually have various areas of expertise that add value to higher education," Reilly said. "That's not necessarily the case with elected boards."
Elected regents could come from finance or audit backgrounds, running large organizations or coming with PhDs or long histories in higher education. Or, he said, they could come with "no experience in higher education, no experience being on a board and no experience working in complex organizations."
"So when you work with boards, you have to be very adept, you have to be very flexible and communicate and work with them in different manners."
But both Klaich and Reilly stressed the appointment of a robust chancellor's cabinet — leaders for academics, finance, government relations and legal counsel — as a necessary complement to whoever takes the top job.
Reilly, for instance, said "there's only so many things you can concentrate on at one time," especially when institution presidents, legislators or the Legislative Counsel Bureau may have more institutional knowledge — among the most valuable policy currencies — than any individual chancellor.
"You can't expect the chancellor to be the expert in academic affairs and financial affairs and all these other things," Reilly said.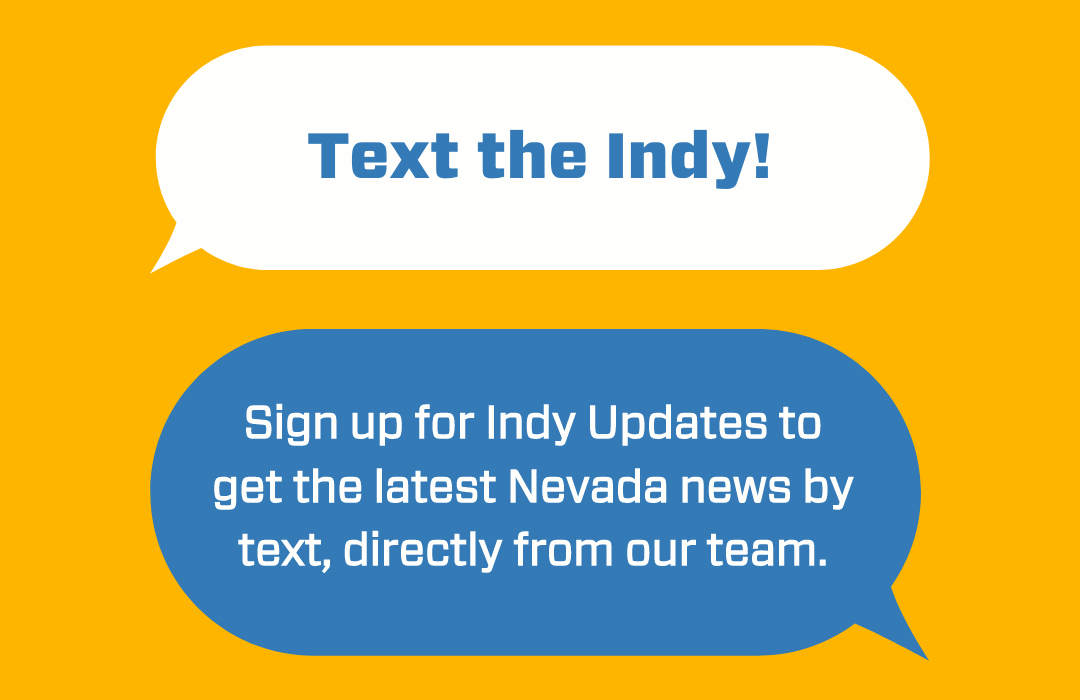 Featured Videos