Amodei, House Republicans pass debt limit; Senators push for TPS extension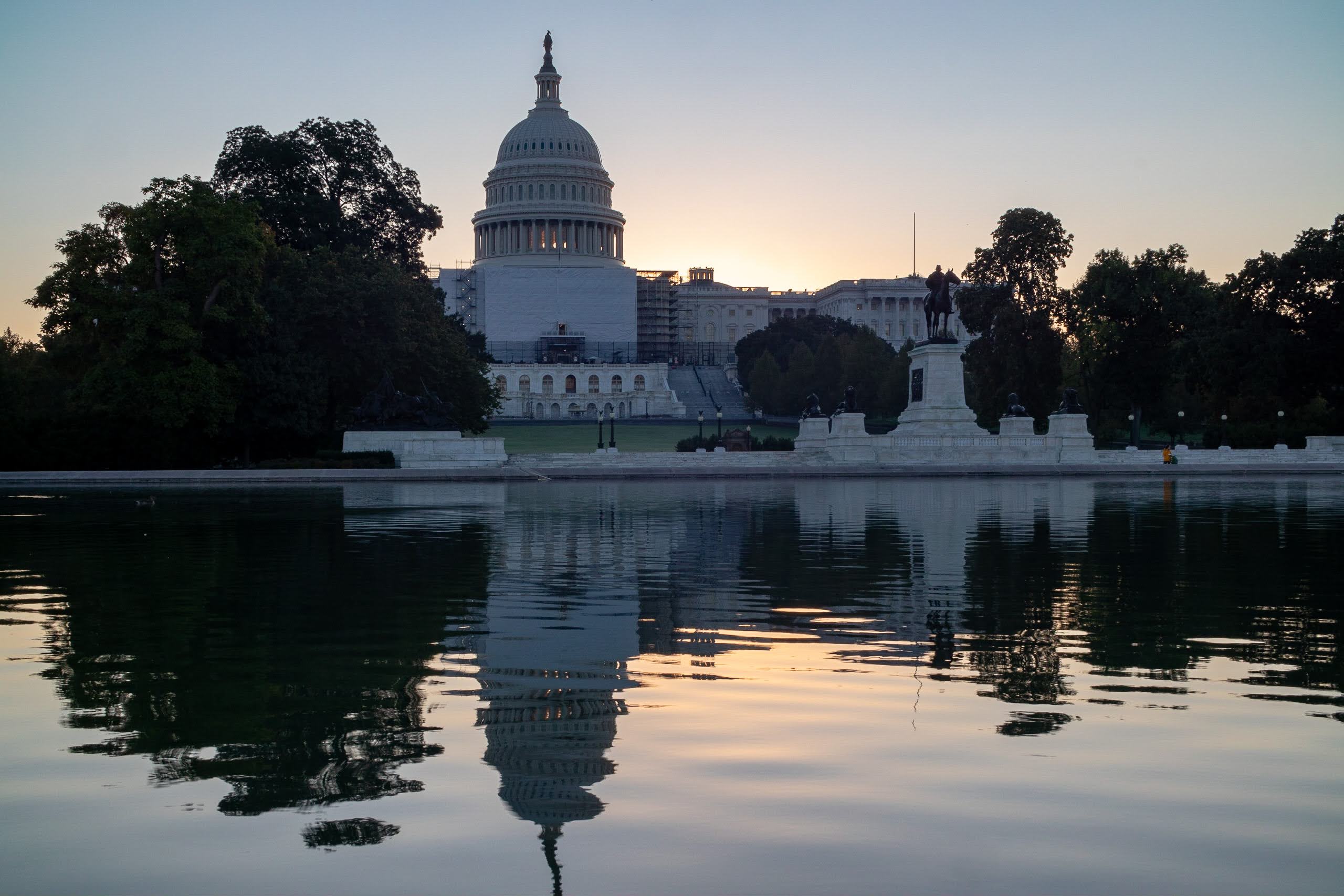 House Republicans passed a debt limit bill by a one-vote margin, Nevada's senators are calling for a redesignation of Salvadorans and Hondurans under the Temporary Protected Status program, and both are working on starting the cannabis banking conversation up again.
Republicans clear debt limit bill
By the narrowest of margins, House Republicans passed a debt limit bill, voting 217-215 to temporarily raise the debt ceiling in exchange for a host of Republican policy priorities and spending cuts across the government.
Rep. Mark Amodei (R-NV), a consistent ally of Speaker Kevin McCarthy (R-CA), voted to support the measure, while Nevada's three House Democrats voted against it. The package's passage — always tricky in a narrowly divided Congress and with an ideologically diverse GOP caucus prone to far-right stonewalling — was in doubt early this week, when Iowa's four Republicans banded together to demand leadership drop an ethanol tax credit from its lengthy list of rollbacks.
It underscored the dynamics of the Inflation Reduction Act's (IRA) energy implementation. No Republican supported the bill, but it has disproportionately benefited red districts.
Amodei's Northern Nevada district, which contains the only active lithium mine in the country and which has benefitted from several high-profile clean energy investments, is a prime example of this phenomenon. Already, the League of Conservation Voters is cutting an ad slamming him for his vote while highlighting projects in his district.
But Amodei said his priority in the debt limit fight was for House Republicans to successfully bring a proposal to the negotiating table, in order to prevent the standoff from devolving into an emergency situation closer to the default date, in which House Republicans would then lose their leverage.
He also knows that what passed out of the House Wednesday will not be the final product.
"[This was] the first big test of: can [Republicans] govern?" Amodei said. "Because you've got such a tight [margin]. Well, today we could. There's a lot more water to go under the bridge in terms of green energy, and all the other issues. So we'll see."
Amodei's comments reflect the precarious nature of the Republican House majority. If the Biden administration and the Senate choose to use the bill as the beginning of negotiations, the package they send back to the House will likely keep the IRA intact.
While Amodei and other Republicans in districts with clean energy investments might be able to accept that, the far-right House Freedom Caucus likely will not, creating a dilemma for McCarthy about whether to bring a bill to the floor that would pass because of Democratic support, rather than Republican unity. Those same calculations could play out for any one of the provisions in the bill, from the spending cuts to work requirements for social safety net programs. (For a recap of what's in the bill, see last week's D.C. Download.)
But with clean energy being such a prominent industry in Nevada, Democrats are homing in on that. Sen. Catherine Cortez Masto (D-NV) spoke at a press conference Wednesday slamming House Republicans' bill. She praised the IRA as a driver of economic growth in Nevada, particularly in supporting lithium battery manufacturing, and called efforts to revoke it an example of Republicans' "extreme agenda to kill clean energy jobs in this country."
"I do not understand why my Republican colleagues want to continue to kill and do away with the IRA, [which], by the way, is having a benefit in some of their states as well," she said.
The White House, meanwhile, has been putting out estimates of how the debt limit bill – which would freeze discretionary spending at FY2022 levels — would cut budgets at various agencies, trimming the size of grants to schools and law enforcement, veterans' health care, and the ability of various regulatory agencies to do safety inspections.
The Agriculture and Interior departments — both crucial in Nevada — say they would have to eliminate thousands of workers as Interior, in particular, already faces staff shortages.
In messages after the vote, Reps. Steven Horsford (D-NV) and Dina Titus (D-NV) slammed the cuts. Titus said the legislation would kill more than 7,000 jobs in her district — likely because of the loss of clean energy incentives and federal employees — while Horsford said 137,000 Nevadans could lose Medicaid coverage, and 11,000 Nevadans aged 50 to 55 could lose Supplemental Nutrition Assistance Program benefits because of proposed work requirements.
Biden and most Democrats have maintained that Congress needs to pass a clean debt ceiling increase, and then negotiate spending during the annual budget process; Senate Democrats have declared the House's bill dead on arrival. Finding ways to reduce budgets back to FY2022 levels in each appropriations bill is a much harder task than imposing a cap from the top down — something Democrats want to use to their advantage.
TPS redesignation for Honduras, El Salvador?
Sen. Jacky Rosen, Titus, and Cortez Masto (D-NV) signed a letter calling on the Departments of Homeland Security and State to redesignate Honduras and El Salvador for Temporary Protected Status (TPS), a potential safeguard for the more than 6,000 TPS recipients in Nevada as legal battles over the program's legitimacy play out in court.
TPS is a legal status created by Congress that allows administrations to protect migrants from countries experiencing temporary upheavals. Currently, that legal status is extended for Salvadoreans and Hondurans through the end of June 2024. TPS was first designated for Honduras in 1999. El Salvador was added in 2001.
The letter, signed by 118 Democrats, argued that TPS holders from those countries cannot safely return due to both extreme weather events and worsening political conditions.
Honduras was hard-hit by Hurricanes Iota and Eta in 2020, which caused mass displacement and destruction of infrastructure. And both countries are experiencing an uptick in political violence under current leadership, the Democrats argued. In El Salvador, in particular, they called out the human rights violations of President Nayib Bukele, whose crackdown on crime since taking office in 2019 has included mass and wrongful detentions, abusive and deadly prison treatment, and arbitrary killings, according the State Department.
Bukele's implementation of a state of emergency, a legal shield the Democrats wrote is permitting him to commit these human rights violations, has been criticized by the State Department, a major piece of the justification Democrats are using to argue for redesignation. Meanwhile, some prominent Republicans, including Sen. Marco Rubio (R-FL), have praised Bukele for restoring order in the Central American nation — creating the potential for a political clash if the administration tries to extend TPS protections.
TPS holders, the majority of whom are from El Salvador and Honduras in Nevada, have been in legal limbo since the Trump era, when his administration attempted to terminate TPS for several nations, including the two Central American countries. The Democrats say redesignation, which the administration already plans to do for Nicaragua, will protect eligible beneficiaries from deportation and allow them to continue to send funds back to their families in their home countries — a practice viewed as curbing the motivation to migrate to the U.S..
In an interview, Rosen said she had not yet heard any follow-up from the White House.
"We'll give it a little bit of time," she said. "But it's really important to make sure we take care of our TPS holders, and we take care of our Dreamers."
The whole episode, she said, underscored the need for bipartisan comprehensive immigration reform — a goal that has eluded Congress for nearly 40 years. TPS holders in Nevada have called for more lasting solutions as well, including the extension of permanent legal status.
"The most important thing — and I wish Republicans would come to the table to talk about [it] — [is] our safety, security, and immigration," Rosen said.
Just Checking In...
Veterans
With the support of Rosen, the Small Business Administration (SBA) has awarded $3.5 million for Nevada's first Veteran Business Outreach Center (VBOC).
These VBOCs operate across the country as ombudsman resources for veterans, servicemembers transitioning to civilian life, and their spouses who want to open or grow a business. Rosen's office said there are 23,500 veteran-owned businesses in the state.
The center was a priority of the junior senator, who serves on both the Small Business and Armed Services committees. She had sent a letter in January asking the SBA administrator to award Nevada with its first center.
"Until now, the lack of a center in Nevada has deprived our veterans and transitioning servicemembers of key resources to start or grow a small business," Rosen said in a statement.
The Nevada center will be one of six new VBOCs opening in May because of a budget increase in this year's appropriations bill, bringing the country's total to 28.
Cannabis
Cortez Masto and Rosen are part of a group of senators giving cannabis banking legislation another go, after the measure never got a vote in last year's Senate.
The Secure and Fair Enforcement (SAFE) Banking Act, which has bipartisan support in both chambers and passed the House seven times over the last four years, would protect financial institutions that lend to legal cannabis companies from regulatory penalties.
The bill's passage would be meaningful in Nevada, where cannabis is legal.
"I'm fighting to ensure that legal cannabis businesses in Nevada can open bank accounts, accept credit cards or write checks to limit security risks and ensure regulatory certainty in the industry," Cortez Masto said in a press release.
Majority Leader Chuck Schumer (D-NY) said on the Senate floor that he supports the bill, but wants to add justice provisions that would clear the records of low-level marijuana offenders. Currently, the bill has seven Republican co-sponsors; it would need nine total to break a filibuster with the support of all 51 Democrats, if Sen. Dianne Feinstein (D-CA) returns. Feinstein's health has kept her from the Senate for several weeks.
Around the Capitol
The House Natural Resources Committee favorably reported the BOLT Act, a bill Lee co-sponsored to increase and restore long-distance bike trails on public lands, out of committee.
Biden approved a disaster declaration for Nevada after winter storms and flooding hit the central part of the state. The declaration was requested by Gov. Joe Lombardo, both Senators, and Horsford.
Climate Power and the League of Conservation Voters are launching a seven-figure ad buy against six House Republicans who voted for Republicans' debt ceiling bill, which would repeal most of the clean energy tax credits in the Inflation Reduction Act, despite representing districts that have benefitted from clean energy investment. One of the ads will target Amodei, noting the Tesla and GM/Lithium Americas Corp. investments in his district.
Lee was named vice chair of the bipartisan Colorado River Caucus.
Cortez Masto and Rosen introduced the Mining Regulatory Clarity Act with Republican co-sponsors, with the support of the National Mining Association. The legislation would allow mining-support activities on public lands that do not actively have critical minerals. It comes after a U.S. appeals court ruling blocked a copper mine in Arizona on the basis that dumping waste on non-mining land was not permissible. The bill has been slammed by environmentalists.
Cortez Masto introduced the Complete Care Act with Sen. John Cornyn (R-TX) to make it easier for primary care providers to offer mental health services.
Biden's first ad of the 2024 election cycle is running in six battleground states, including Nevada. The 90-second spot will run in Las Vegas and Reno.
Rosen introduced a bill that would protect doctors in states that offer abortion services from prosecution in states that have outlawed it.
Former Nevada Attorney General Adam Laxalt has joined Never Back Down, a political action committee supporting Florida Gov. Ron DeSantis (R) for president, as co-chair. "America and Nevada need a strong, proven, conservative leader to bring our nation into the next generation and that leader is my friend Governor DeSantis," Laxalt said in a statement about his former roommate at naval officer school. "I have known him for 20 years, and I guarantee he will be our voice and never back down."
Rosen co-sponsored a bill with Sen. James Lankford (R-OK) to generate a comprehensive study of Holocaust education in public schools in order to improve it.
The Department of the Interior announced $2.1 million in water conservation funds to Nevada — $2 million to the Southern Nevada Water Authority to install artificial turf at 11 high schools in Clark County School District, and about $130,000 to the Truckee-Carson Irrigation District to upgrade power plant turbines.
Notable and Quotable
"You can unite those people and use that majority, even though it's slim, in the same way that Nancy Pelosi did."
Rep. Mark Amodei (R-NV), on what House Republicans proved by passing a debt limit bill
Legislative Tracker
CATHERINE CORTEZ MASTO
Legislation sponsored:
S.1281 — A bill to amend the Omnibus Budget Reconciliation Act of 1993 to provide for security of tenure for use of mining claims for ancillary activities, and for other purposes.
Legislation co-sponsored:
S.1263 — A bill to exempt children of certain Filipino World War II veterans from the numerical limitations on immigrant visas, and for other purposes.
S.1264 — A bill to amend title XVIII of the Social Security Act to strengthen the drug pricing reforms in the Inflation Reduction Act.
S.1267 — A bill to amend the Fair Housing Act to prohibit discrimination based on source of income, veteran status, or military status.
S.1297 — A bill to ensure the right to provide reproductive health care services, and for other purposes.
S.1323 — A bill to create protections for financial institutions that provide financial services to State-sanctioned marijuana businesses and service providers for such businesses, and for other purposes.
JACKY ROSEN
Legislation sponsored:
S.1273 — A bill to require a study on Holocaust education efforts of States, local educational agencies, and public elementary and secondary schools, and for other purposes.
Legislation co-sponsored:
S.1263 — A bill to exempt children of certain Filipino World War II veterans from the numerical limitations on immigrant visas, and for other purposes.
S.1281 — A bill to amend the Omnibus Budget Reconciliation Act of 1993 to provide for security of tenure for use of mining claims for ancillary activities, and for other purposes.
S.1297 — A bill to ensure the right to provide reproductive health care services, and for other purposes.
S.1310 — A bill to designate as wilderness certain Federal portions of the red rock canyons of the Colorado Plateau and the Great Basin Deserts in the State of Utah for the benefit of present and future generations of people in the United States.
S.1320 — A bill to amend certain authorities relating to human rights violations and abuses in Ukraine, and for other purposes.
S.1323 — A bill to create protections for financial institutions that provide financial services to State-sanctioned marijuana businesses and service providers for such businesses, and for other purposes.
DINA TITUS
Legislation co-sponsored:
H.R.2803 — To direct the Librarian of Congress to carry out activities to support Armenian Genocide education programs, and for other purposes.
H.R.2821 — To establish a grant program in the Bureau of Consumer Financial Protection to fund the establishment of centers of excellence to support research, development and planning, implementation, and evaluation of effective programs in financial literacy education for young people and families ages 8 through 24 years old, and for other purposes.
H.R.2870 — To amend title 18, United States Code, to prohibit a Federal firearms licensee from selling or delivering certain semiautomatic centerfire rifles or semiautomatic centerfire shotguns to a person under 21 years of age, with exceptions for active duty military personnel and full-time law enforcement officers, and for other purposes.
H.R.2879 — To establish the National Center for the Advancement of Aviation.
H.R.2899 — To amend the Omnibus Crime Control and Safe Streets Act of 1968 to provide for additional grant amounts to protect against mass violence.
H.R.2900 — To promote registered apprenticeships, including registered apprenticeships within in-demand industry sectors, through the support of workforce intermediaries, and for other purposes.
H.R.2918 — To provide protection for survivors of domestic violence, sexual violence, and sex trafficking under the Fair Housing Act.
MARK AMODEI
Legislation sponsored:
H.R.2817 — To amend title 31, United States Code, to save Federal funds by authorizing changes to the composition of circulating coins, and for other purposes.
SUSIE LEE
Legislation sponsored:
H.R.2893 — To amend title XVIII of the Social Security Act to provide for certain rules regarding the treatment of eligible retirement plans in determining the eligibility of individuals for premium and cost-sharing subsidies under part D of the Medicare program, and for other purposes.
Legislation co-sponsored:
H.R.2803 — To direct the Librarian of Congress to carry out activities to support Armenian Genocide education programs, and for other purposes.
H.R.2809 — To authorize an electronic health record modernization program of the Department of Veterans Affairs and increase oversight and accountability of the program to better serve veterans, medical professionals of the Department, and taxpayers, and for other purposes.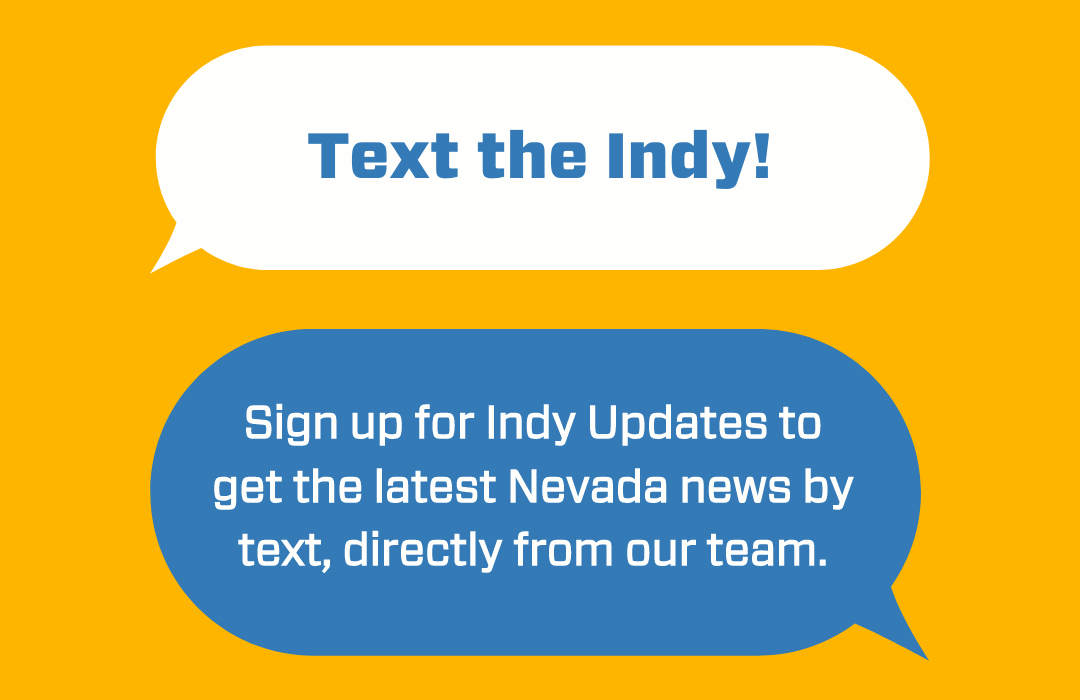 Featured Videos