As Nevada State University solidifies name change, what comes next?
With a shift from 'college' to 'university' over the past six months, administrators now eye expansion.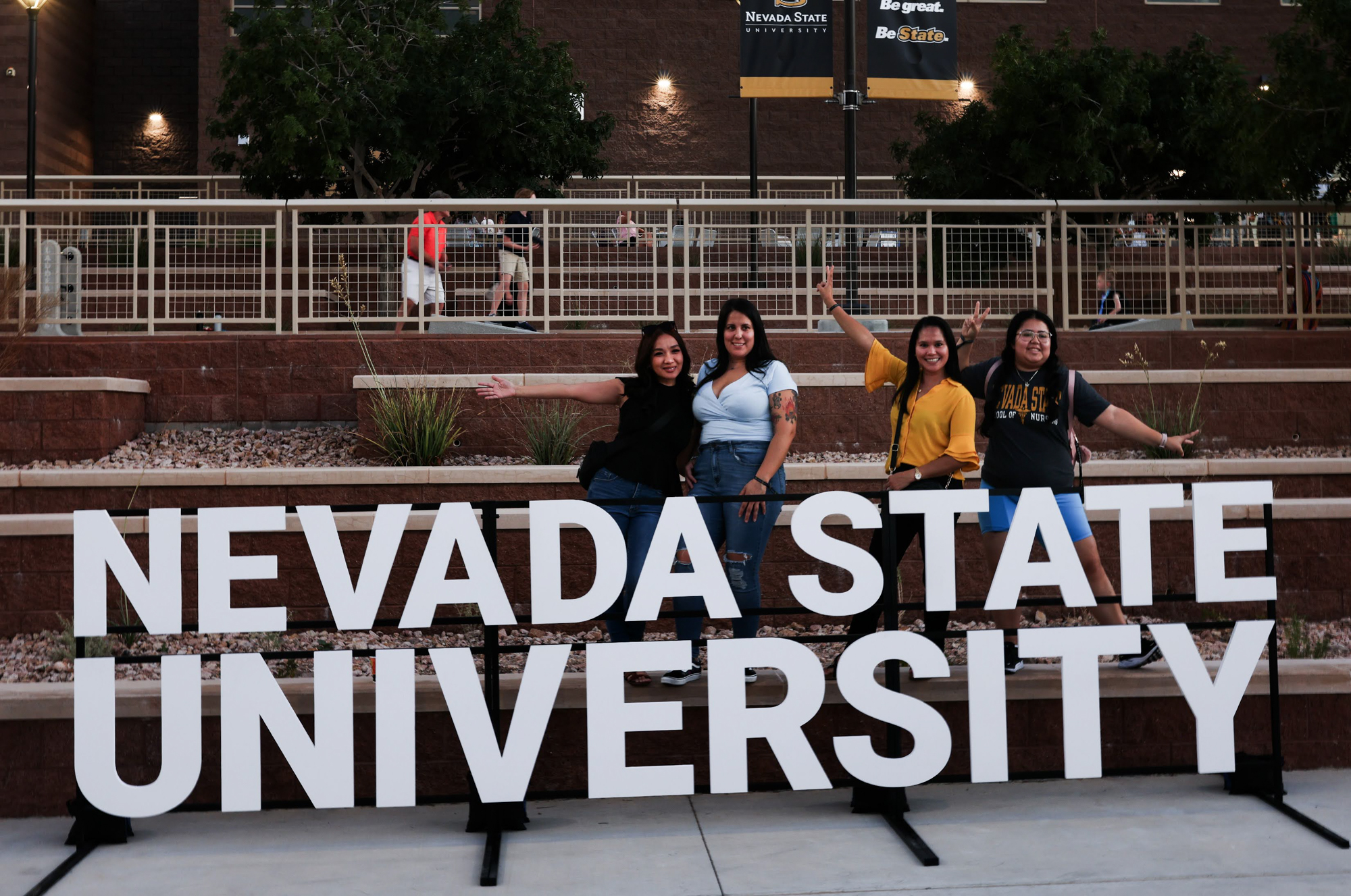 For what may be the last time, Nevada State College became Nevada State University on Wednesday night.
Maybe the first time was the initial green light in March from the Board of Regents in charge of the Nevada System of Higher Education. Maybe it happened again, after lawmakers in Carson City unanimously passed SB273, a bill formalizing the name change in state statute and ironing out legal kinks, or maybe again after regents in July authorized yet more internal name changes in their board code and accreditors gave the final thumbs-up.
Longtime administrators and politicians alike called the name change a long time coming. Former school President Bart Patterson told The Nevada Independent that the shift was an inevitability — "only a question of time."
In a speech Wednesday before a crowd of several hundred at a formal renaming celebration on campus — a group including students and employees, mingling with two members of Congress, a half-dozen state legislators and a third of the Board of Regents — Rep. Dina Titus (D-NV) harkened back to the early days. She was a state senator when the school was created in 2002, and remembered the opening with "a lot of aplomb" — 170-something students spread inside of an old vitamin factory. 
"Look how far we've come," Titus said.
The change came this year as the final step in a yearslong process, one that began with internal surveys under Patterson and ended with a final push under his successor — President DeRionne Pollard. It was a move billed by administrators and proponents as a necessary evolution, a clarification of the institution's mission of educating the state's workforce — with every promise carefully made not to expand its mandate, and not to step on the toes of the research-oriented UNLV and UNR.
For a brief moment last September, those promises were not enough. Regents and the then-chancellor balked at the proposal at a regular board meeting, arguing administrators had done too little to prove that the change was in-name-only and that the shift would not pass regulatory (and accreditation) muster. Regents voted to table the measure, effectively icing it for months.
Student body president Kevin Osorio Hernandez — now a junior at Nevada State — said that September meeting was his very first regents meeting, his very first public comment.
"We almost had an illusion of, 'We're gonna get the name change today,'" he said. "And next thing you know, we hear it's gonna be tabled … We felt, what is actually going to represent us, if we don't get this name change?"
Osorio Hernandez said the change was more than just basic symbolism. New degrees bearing "university" rather than "college" more closely represented the sense of opportunity for a student body where roughly half of all students are first generation — the first in their families to go to college or get a degree.
"A piece of paper is not just a piece of paper," he said.
More than that, Pollard told The Nevada Independent that "I'm ready for the next level."
That "next level" includes not just predicted enrollment gains (up 20 percent this year among first-time, full-time students, Pollard said), but new planned infrastructure, the potential for athletics and expanding NSU reach beyond its corner deep in Henderson.
"We've already had a conversation with some folks across the region who are interested in us to have some extension sites possibly, but also possibly having a presence up North as well," Pollard said.
And though Pollard cautioned those changes would not make the new Nevada State a fundamentally different institution, perception remains the name of the game.
"What I think is probably important is that the public's view of us may become different," Pollard said. "As I tell people all the time, we've already been doing this work."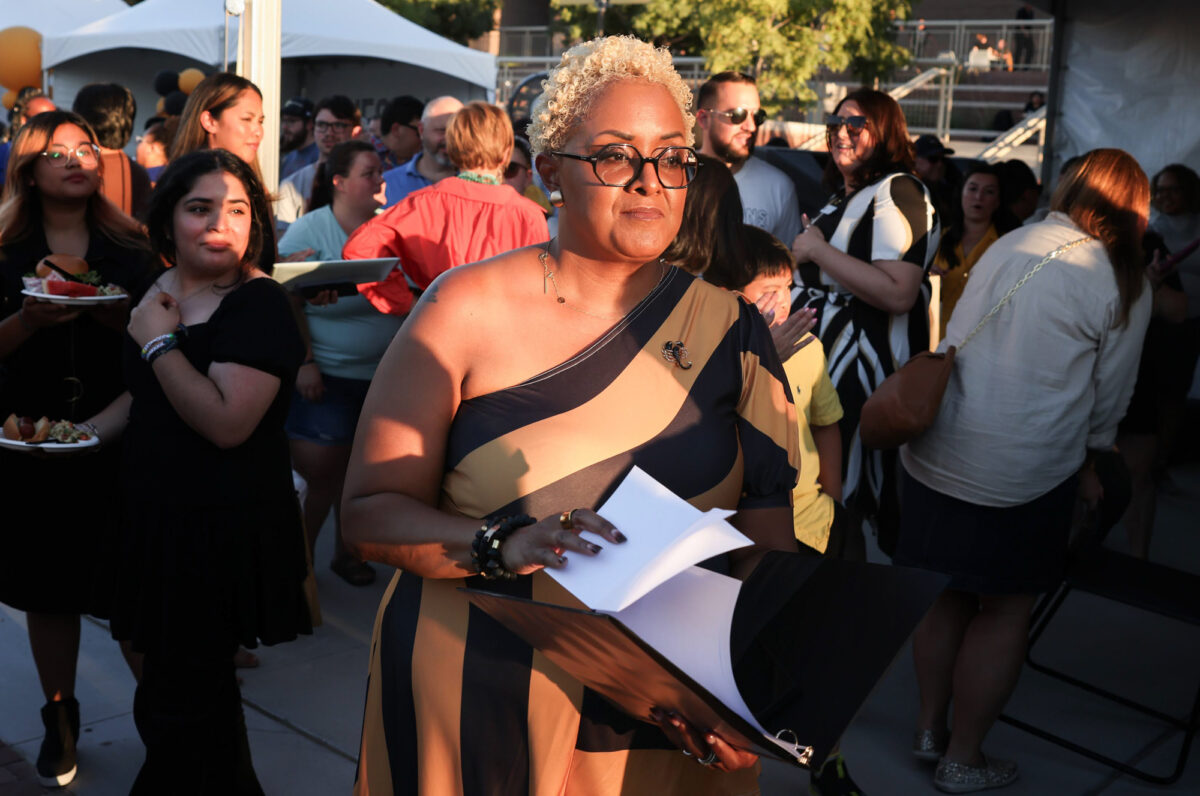 New name, new formula?
The finalization of the NSU name change comes at a time of broad uncertainty for the state's higher education system at large.
At one end, the Board of Regents has spent months unable to secure a long-term chancellor to lead the system after a cascading series of events — the early departure of the acting chancellor, the scuttling of a vote on a proposed new chancellor and the sudden exit of an unnamed potential interim chancellor — led to the unexpected appointment of new interim Chancellor Patty Charlton earlier this week.
But perhaps more important for NSU — and likely all seven of Nevada's public degree-granting higher colleges and universities — is the looming revision of the higher education funding formula.
Now over a decade old, the funding formula was designed around weighted student credit hours, a measure of how many credits were being taken across each institution, weighted by how expensive those credits were to teach (intensive graduate courses weigh more than large undergraduate introductory lectures).
That mechanism, last revised in 2011, has been lauded for effectively erasing a decadeslong tug-of-war between UNR and UNLV over available state funding. But so too has it come under fire from the smaller institutions, especially community colleges, for failing to account for nontraditional students who often take noncredit-bearing certification courses.
This year, lawmakers passed AB493, a bill that appropriates $2 million for a new higher education funding formula study. Once complete, that study will guide legislators in 2025 in finalizing a new funding formula, one both with the potential to pick new winners and losers in Nevada higher education — and one that could, for the first time, account for the different kinds of students at different institutions.
To that end, Pollard said she was "hopeful" for a new formula — and that "there has to be a reckoning."
"If we, as a state, want to say that we are both business friendly and we have the greatest talent available to supply those businesses, we're going to have to talk about how we fund education, both K-12 and higher education, in a sustainable manner," she said.
The coming 2025 session, she said, will represent a "crucible moment," one in which "we get to decide — do we actually want to say that education is something that matters in this state?"
"We have to prepare for the decisions that come with that," she said. "I'm hopeful that we have a legislative body that believes that."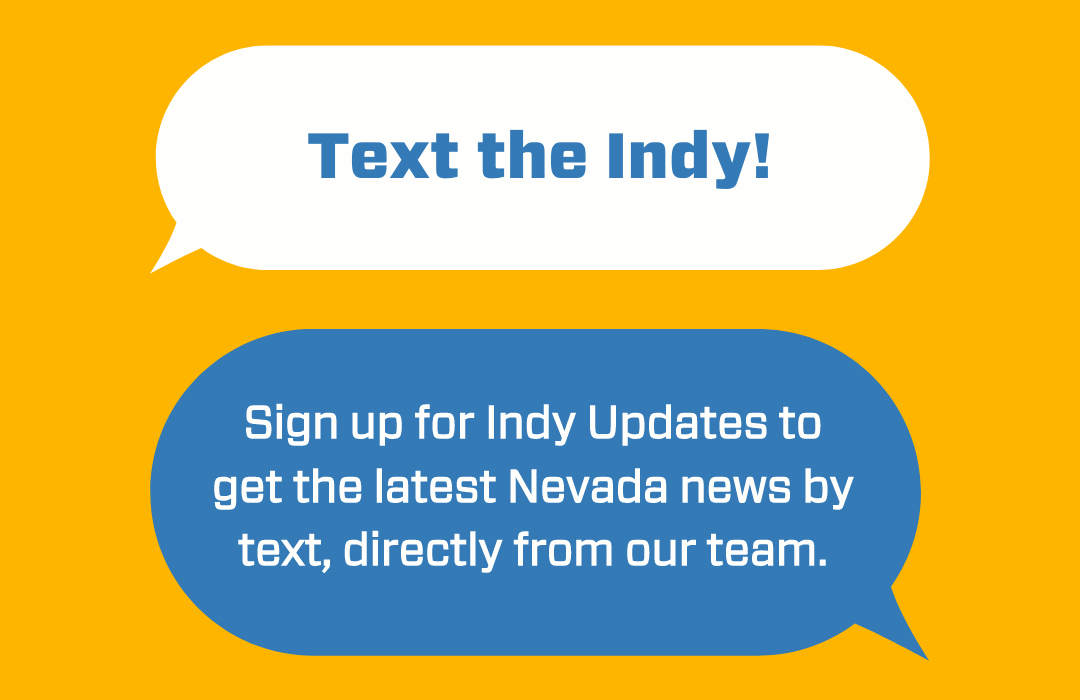 Featured Videos