At town hall, Rep. Susie Lee defends impeachment inquiry support amid GOP attacks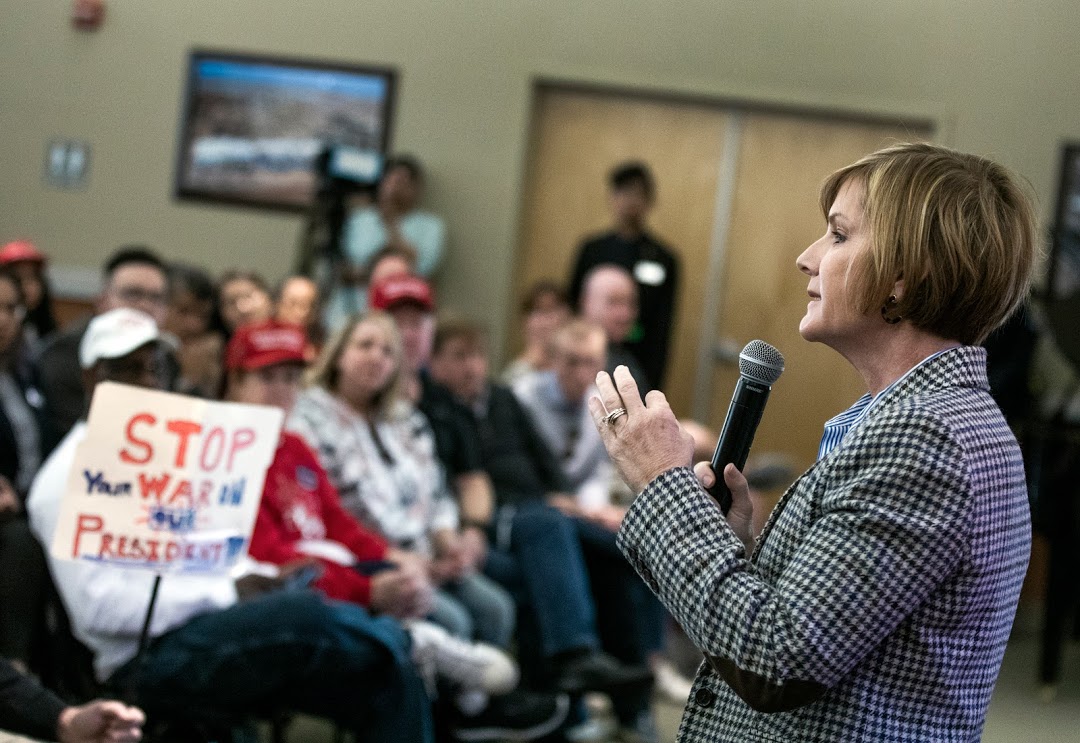 Democratic Rep. Susie Lee told a crowd at a Las Vegas town hall Saturday that she was upholding her oath to the U.S. Constitution when she voted to approve an impeachment inquiry into President Donald Trump earlier this year, even as roughly a dozen pro-Trump demonstrators tried to heckle her.
"I don't think [the Framers] had any idea that we would be talking about Twitter and email and Ukraine in 2019 when they crafted the articles of our Constitution," Lee said. "But what they did have was a belief that democracies live or die by the integrity of their elections."
Taking written questions picked from a fish bowl, Lee spent roughly 10 minutes of the hour-long town hall explaining to the crowd of about 200 her impeachment inquiry justifications, in part by describing the phone call at the heart of the inquiry as a "clear obstruction" and "abuse of power."
"I decided, based on that, and based on the fact that there was $400 million of your money, taxpayer money, that was appropriated by Congress that was being held up, I decided it was ground enough for me to support further fact finding, which is where we are today," Lee said.
But clad in "Make America Great Again" hats, the pro-Trump part of the crowd chafed at her explanations and tried more than once to get in a word over the congresswoman's. At one point, a woman's voice cut through the clamor: "She's playing us."
Once the room simmered down, Lee went on to forcefully defend her work on other legislation in the time since the House voted to approve the inquiry, taking direct aim at a staple Republican talking point that the impeachment process has functionally stalled the ability of the House to legislate.
"The media will make you believe that [impeachment] is all we're working on," Lee said. "But I want you to know that I sit on the Education and Labor Committee and I sit on the Veterans Affairs Committee, and since this process has begun, in fact, I think I've gotten my greatest legislative wins."
Lee went on to tout the reauthorization of the Older Americans Act and the passage of two of her own bills related to veterans.
Saturday's town hall marked the fifth such event Lee has held since winning her seat in 2018 and the first to take place since her announcement in September that she would support an impeachment inquiry. That announcement came on the heels of newly released details alleging the president improperly pressured Ukrainian officials to investigate the son of political rival Joe Biden.
Lee — a moderate Democrat who represents a swingy congressional district that includes many of Las Vegas' wealthiest suburbs — has become a frequent target of anti-impeachment Republicans looking to flip the district red for the first time since 2014.
That includes one October protest where several dozen pro-Trump demonstrators staked out the congresswoman's district office in an attempt to give an "Impeach this" t-shirt to the congresswoman, referencing a viral Trump tweet that has since become a boon for the Nevada GOP's fundraising operation. 
In the time since, a group linked to Republican House leadership has taken out $500,000 in ads on television and online looking to link Lee to the progressive legislators of "The Squad," namely New York Rep. Alexandria Ocasio-Cortez.
Though impeachment dominated the early discussion, Lee spent the bulk of the town hall addressing so-called "kitchen table" issues core to the Democratic party's messaging in the wake of the 2016 election.
That included several questions on health care, where Lee backed a plan from House Democrats to use Medicare and Medicaid to negotiate lower prescription drug prices, touted the success of the Affordable Care Act, continued to distance herself from a Medicare-for-All and called for association health plans as an alternative solution for small businesses looking to insure employees.
Lee also spent time calling for comprehensive immigration reform, talking up the benefits of the Trump Administration's NAFTA-replacing U.S.-Mexico-Canada Agreement, calling for an assault weapons ban and taking a stance in favor of an invention-patent reform that would remove some power from the U.S. Patent and Trademark Office to control the flow of patents to large corporations. 
Updated, 11/23 at 6:15 p.m. - An earlier version of this story incorrectly listed the number attendees at an October rally outside Lee's office as two-dozen. The actual figure was nearer to several dozen.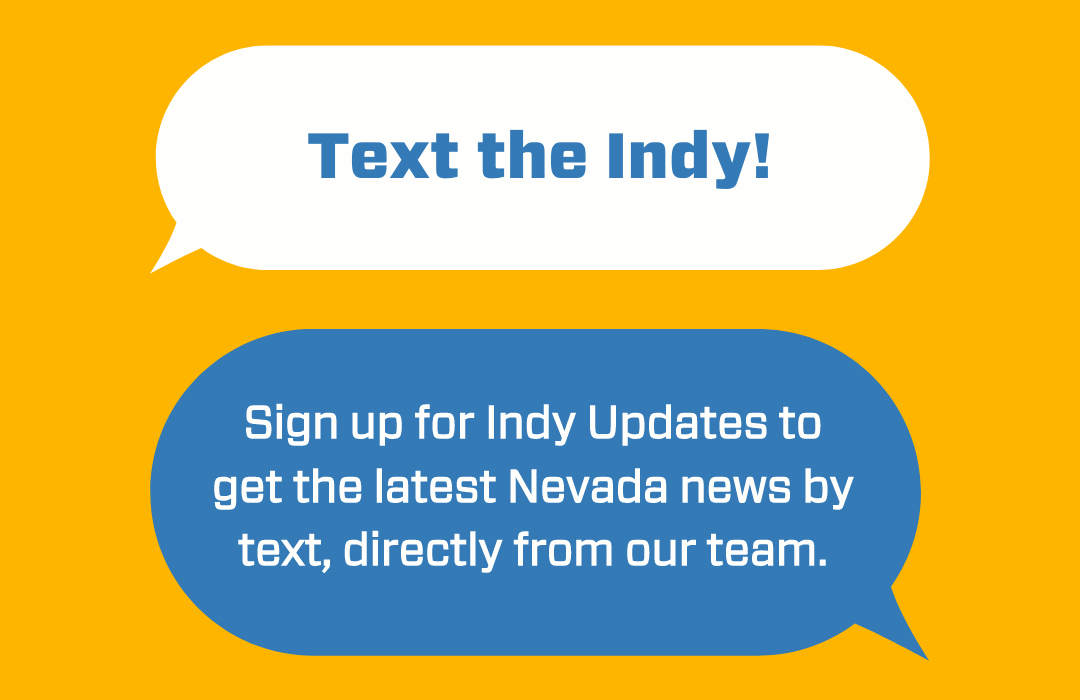 Featured Videos
Comment Policy (updated 4/20/2021): Please keep your comments civil. We reserve the right to delete comments or ban users who engage in personal attacks, use an excess of profanity, make verifiably false statements or are otherwise nasty. Comments that contain links must be approved by admin.