Attorney general announces expanded lawsuit against opioid manufacturers, distributors and pharmacies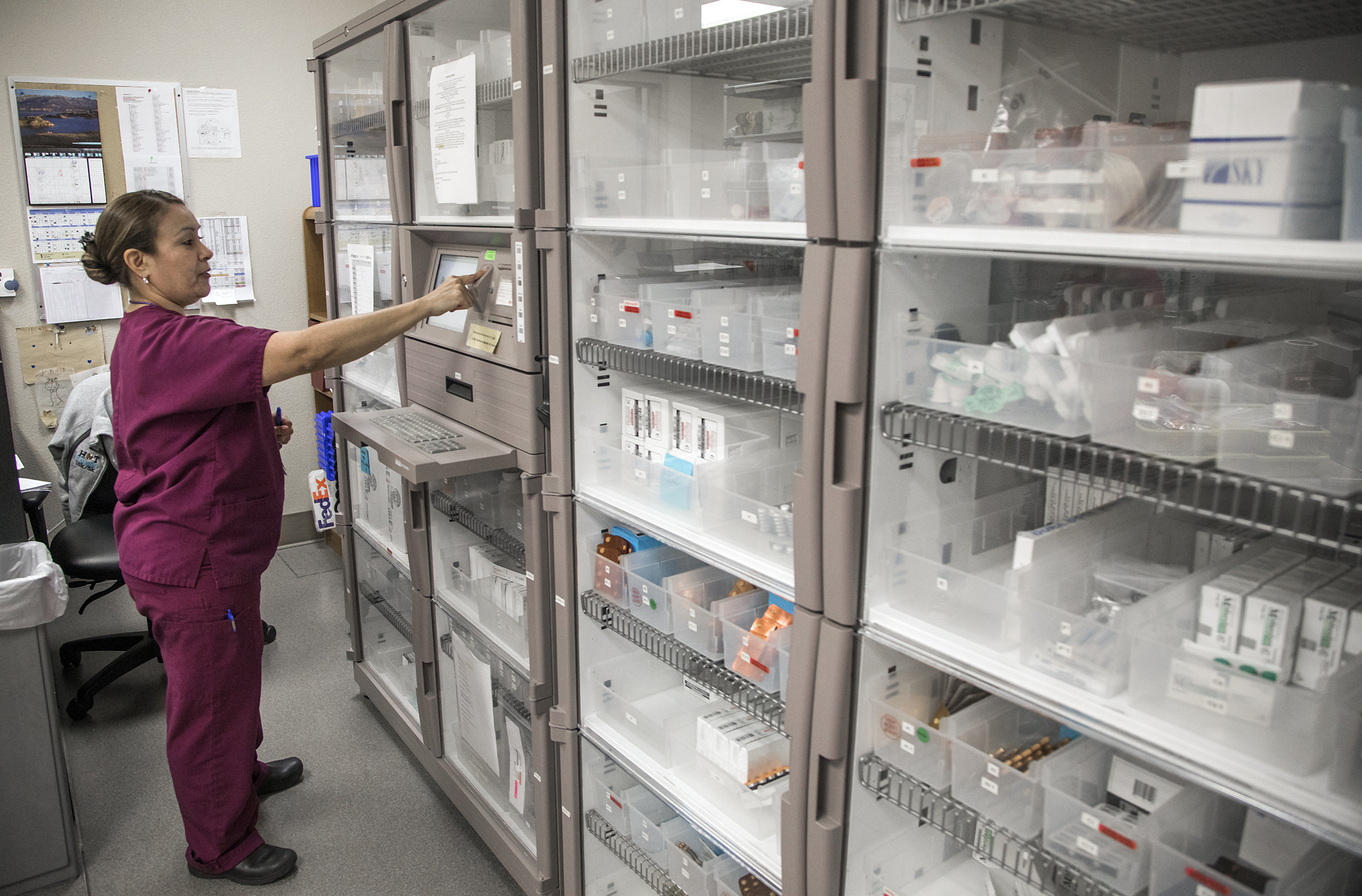 Nevada Attorney General Aaron Ford filed a lawsuit against more than 40 opioid manufacturers and distributors on behalf of the state, saying they "created an unprecedented public health crisis for their own profit."
At a press conference in Las Vegas flanked by Clark County Commission Chair Marilyn Kirkpatrick and other local elected officials, Ford announced on Monday that his office had filed the detailed, 241-page complaint against some of the nation's most prominent opioid manufacturers, distributors, pharmacies, and individuals, including Teva Pharmaceuticals, Purdue Pharma and members of the controlling Sackler family, McKesson Corporation, Walgreen, Walmart and CVS Pharmacy.
The suit alleges violations of Nevada's Deceptive Trade Practices Act, False Claims Act, and Racketeering Act, as well as negligence and public nuisance statutes, and comes after nine Nevada municipalities, including Clark County, Reno and North Las Vegas have filed separate lawsuits against a similar group of opioid manufacturers and distributors.
"Their conspiracy to dupe doctors into prescribing more and more deadly and addictive pills has left countless Nevada families and the state suffering in the wake of their greed," Ford said in a statement. "Their blatant disregard for human life shocks the conscience. My office will not rest until they pay for the devastation they have caused to our state."
In a statement, Healthcare Distribution Alliance spokesman John Parker (the trade group representing distributors including AmerisourceBergen, Cardinal Health and McKesson) said that addressing opioid addiction was a complex problem and that including distributors in litigation placed the blame on the wrong parties.
"The idea that distributors are responsible for the number of opioid prescriptions written defies common sense and lacks understanding of how the pharmaceutical supply chain actually works and is regulated," he said in an emailed statement on Tuesday. "Those bringing lawsuits would be better served addressing the root causes, rather than trying to redirect blame through litigation."
Ford touted the unified stance of Nevada jurisdictions suing over the opioid crisis, noting that, though each jurisdiction will still receive separate damages, "we're not fighting over crumbs." The state's legal strategy marks a contrast to some other opioid suits across the country where state and local jurisdictions have locked horns.
The lawsuit is being brought by an outside law firm, Eglet Adams (formerly Eglet Prince), which employed Ford as a partner between 2015 and his election in 2018. The head of the firm, Robert Eglet, met with former Attorney General Adam Laxalt in June 2017 to discuss representing the state in a similar lawsuit, but did not move forward.
Ford publicly recused himself for the search after announcing his office would seek an outside firm to help represent the state; Eglet Adams won the contract in April, beating out eight other law firms and boosted by a perfect "score" from Consumer Advocate Ernest Figueroa and a substantial in-state bonus during the competitive bidding process.
The contract with Eglet Adams is based on contingent fees, which allows the state to avoid paying upfront fees but requires a certain percentage of damages paid out if the state is successful. The firm can earn a maximum of $350 million if damages recovered are in excess of $1.5 billion.
Under Laxalt, the state had brought a civil lawsuit against Purdue Pharmaceuticals, after opting to not contract with Eglet Adams and join numerous municipalities that had filed similar lawsuits against an expanded list of opioid manufacturers and distributors. Although a Clark County District Court judge was weighing a motion from Purdue to dismiss the case, the attorney general's office quietly sought and was granted permission to drop that case late last month.
Nevada's drug overdose mortality rate was 21.6 per 100,000 residents in 2017, and in 2016 the state's doctors on average wrote an average of 81 painkiller prescriptions for every 100 residents. The CDC counted 676 drug-overdose deaths in the state in 2017.
In Nevada rural counties, the opioid crisis was even more severe. In Nye County, for instance. prescriptions per 100 residents hit 137 in 2016.
"Even though there's a problem down here, the rurals are really in trouble," Nye County Commission Chair John Koenig said, speaking during the Las Vegas press conference.
Clark County Sheriff Joe Lombardo told reporters the money from a settlement or damages would be key in financing the law enforcement resources necessary to respond to the opioid crisis without resorting to arrests, though the state is likely years away from seeing any payout from the ongoing lawsuits.
20190614 State of Nevada Complaint by Jacob Solis on Scribd
Updated at 10:44 a.m. on June 18 to add a statement from the Healthcare Distribution Alliance.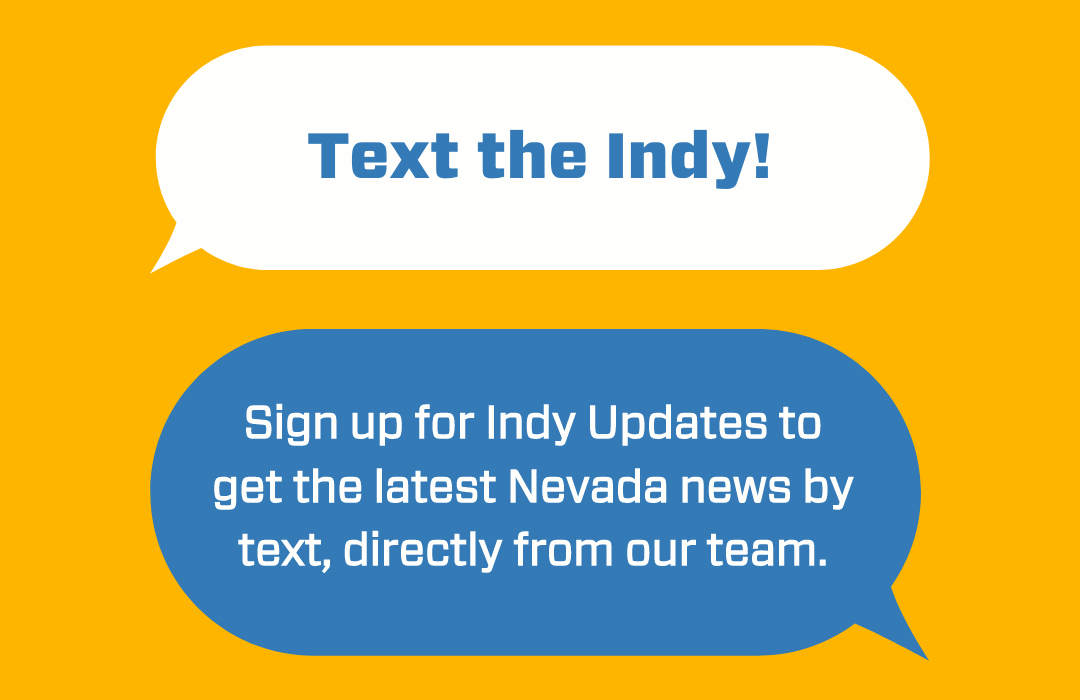 Featured Videos
Comment Policy (updated 4/20/2021): Please keep your comments civil. We reserve the right to delete comments or ban users who engage in personal attacks, use an excess of profanity, make verifiably false statements or are otherwise nasty. Comments that contain links must be approved by admin.