Audio: Rosen says she was out 'in front' after Las Vegas shooting because of synagogue experience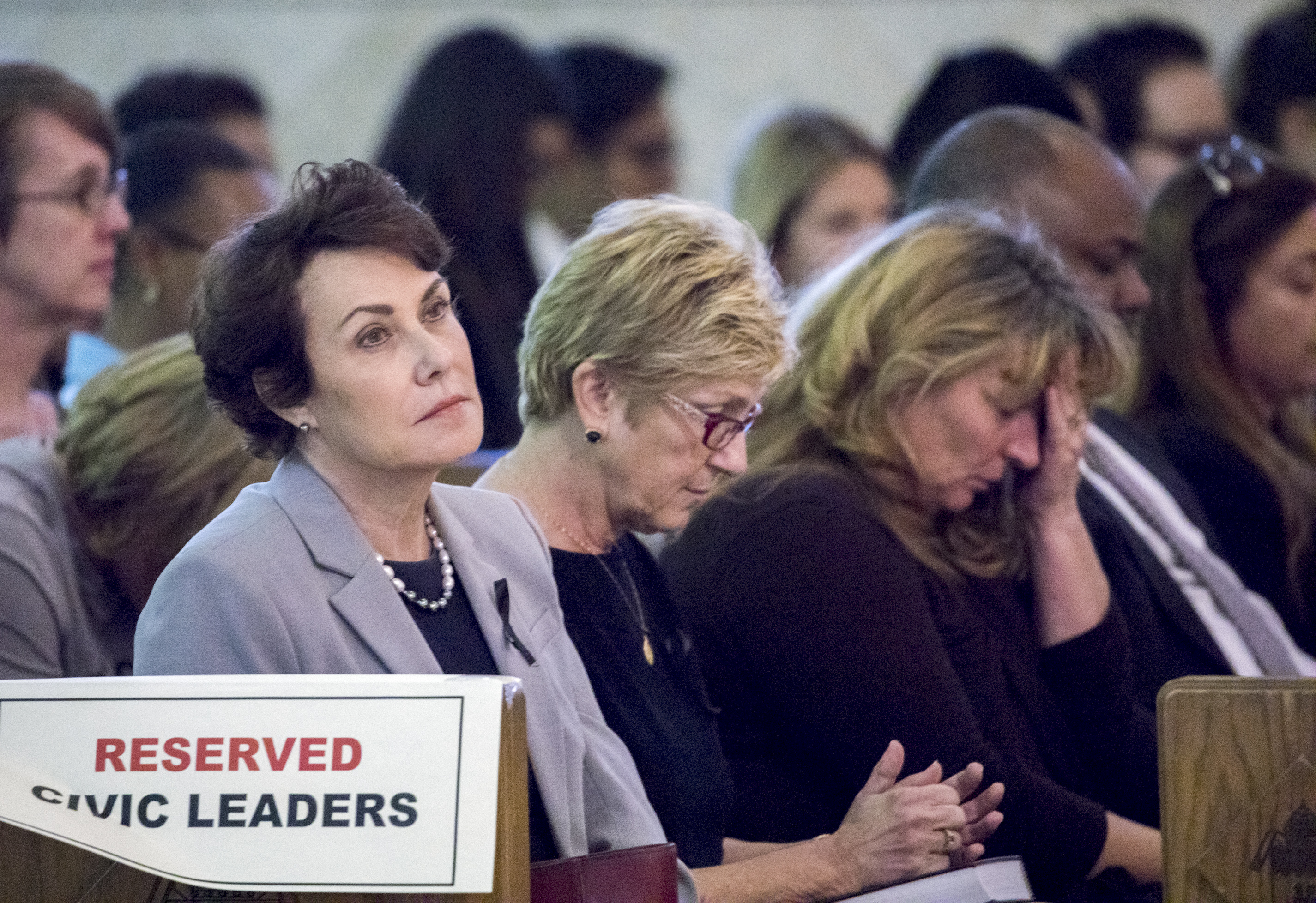 Congresswoman Jacky Rosen told attendees of a Seattle fundraiser last month that she was out "in front" after the mass shooting in Las Vegas because of the perspective she gained working as a synagogue president while other politicians questioned how to respond.
Rosen told attendees of the fundraiser, which was hosted by several prominent members of the region's Jewish community, that she "channelled [her] inner rabbi" while visiting hospital rooms and attending funerals in the wake of the worst mass shooting in modern U.S. history by thinking about what he would say in those situations, according to a recording of the event obtained by The Nevada Independent. The Democratic congresswoman said that while other politicians asked "What do we do?" she was out "in front" and "just did that because [she] knew."
"When October 1st, when we had that massacre, I went to those hospital rooms and those funerals. No one, none of the other politicians— 'What do we do?' I said, 'I'm just channeling my inner rabbi.' I was thinking, 'What would Rabbi (Sanford) Akselrad (of Congregation Ner Tamid) say? What would my cantor say?' whether at a funeral, a bedside, or whatever. So I just, they put me in front, and I just did that and it was, because I knew. I'd been there," Rosen said at the fundraiser.
Rosen, who is running for U.S. Senate, was one of several elected officials who visited hospitals and attended vigils in the wake of the shooting and was slightly less public about her activities than others, including Clark County Commissioner Steve Sisolak and Las Vegas Mayor Carolyn Goodman. Her campaign said that the congresswoman wasn't comparing herself to other politicians when she said she was "in front" after the shooting, rather, that she was often at events or in private "in front" of the wounded or family members who had lost a loved one in the week after the shooting.
Her campaign also said that in saying other politicians were asking "What do we do?" she was emphasizing that no politician was prepared to respond to the events of that day and that she asked herself and other leaders what they could and should do to help the community. Rosen spoke to many elected officials after the shooting for information, ideas and advice, including fellow delegation members, local elected officials, law enforcement and other members of Congress from around the country that had gone through mass shootings in their districts, according to her campaign.
In a statement, Rosen said that politicians don't have a "guidebook" for responding to tragedies but that she was able to draw on her experience as a synagogue president comforting members of the community who had lost a family member or had someone in the hospital. As president, Rosen worked closely with her rabbi and would be one of the first to hear and respond to tragedies within the congregation and also referred temple members to the synagogue's bereavement group, which she participated in herself when her parents died.
"There's no guidebook for politicians on how to respond to a tragedy like this in your community. It was an emotional and heartbreaking event and it was often tough to know the best ways to be there for those affected, but so many leaders stepped up to respond and help the community heal," Rosen said in the statement. "As a former synagogue president, I had years of experience working with my faith-based community comforting people when they had lost someone or had a loved one in the hospital, and I tried to be there for them spiritually. That experience made me a better leader, and I leaned on what I had learned then in the aftermath of 1 October to try to be helpful and comfort the victims, their families, and their loved ones."
At the fundraiser, Rosen situated the comments about her response to the shooting amid a broader discussion about what she had learned during her three years as the president of a synagogue in Henderson, the role she held just prior to running for office for the first time in 2016. The first-term congresswoman is now challenging U.S. Sen. Dean Heller for his seat in the upcoming election.
Rosen told attendees of the July 30 fundraiser that she got to know volunteers, community members and others with needs while working in a philanthropic capacity as a synagogue president and learned about the "preciousness of what's important to people." She said that being a synagogue president has prepared her more for entering Congress than anything else.
The morning after the shooting, Rosen visited Sunrise Hospital where most of the critically injured were transported and attended an interfaith service at Guardian Angel Cathedral on the Las Vegas Strip that evening. She also spoke with White House officials, Department of Homeland Security officials and the mayor of Henderson that morning by phone.
"It's a very emotional day. It's a very, you know, well you have a personal tragedy, people have family die, but today I just feel like that mom. All I can think of is those mothers and fathers who are burying, they're going to be planning this week for funerals when they sent their kids to a concert or kids and their parents might have gone out for date night and there's no parent to come home, and it's all I can think of," Rosen told the Independent after the interfaith service.
Other elected officials, including the rest of Nevada's congressional delegation, Goodman, Sisolak, Gov. Brian Sandoval, and Clark County Commissioner Chris Giunchigliani, also visited hospitals and attended vigils that evening. Sisolak became one of the most familiar faces besides Clark County Sheriff Joe Lombardo in the days after the shooting, appearing alongside the sheriff at press conferences and promoting a fundraiser for victims of the shooting.
The fundraiser was hosted by J Street's Pacific Northwest regional political director Barbara Lahav; former U.S. Ambassador to Switzerland and Lichtenstein Susi Levine and her husband Eric Levine, both former Microsoft executives; real estate broker Ron Leibsohn; clean energy consultant Eric Redman and his wife Heather Redman, a tech sector executive, investor and adviser; and philanthropists Michele and Stan Rosen. The suggested contribution was $1,000 for co-hosts, $500 for sponsors and $250 for benefactors.
Disclosure: Joseph Lombardo, Steve Sisolak and Chris Giunchigliani have donated to The Nevada Independent. You can see a full list of donors here.
Watch the full clip of the event below. The remarks start at 12:45.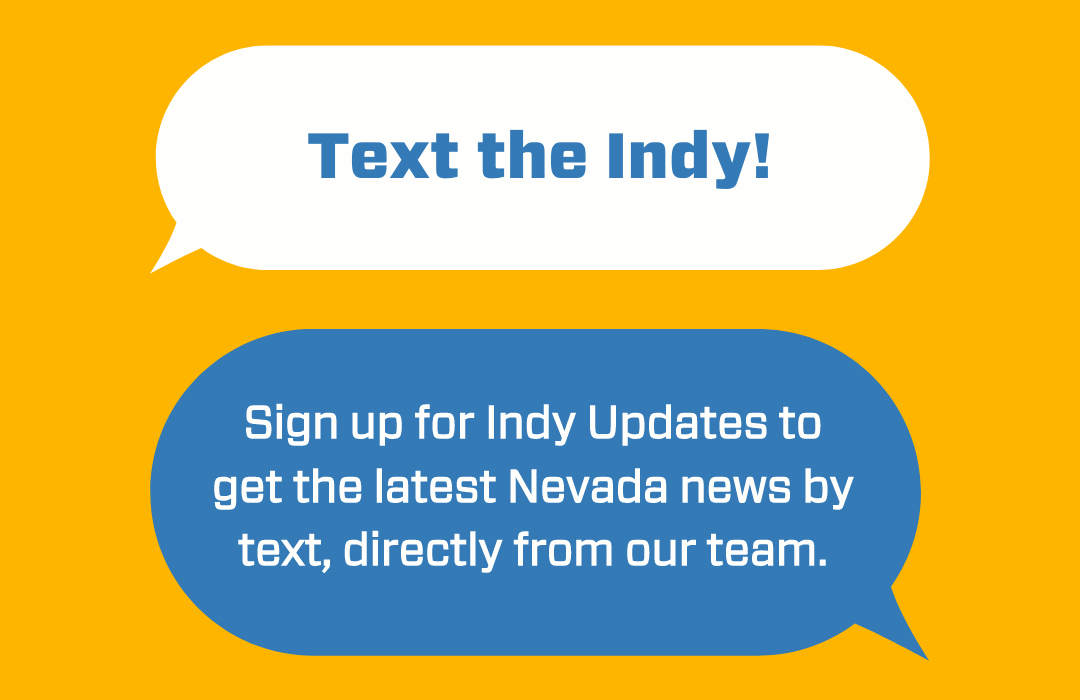 Featured Videos
Comment Policy (updated 4/20/2021): Please keep your comments civil. We reserve the right to delete comments or ban users who engage in personal attacks, use an excess of profanity, make verifiably false statements or are otherwise nasty. Comments that contain links must be approved by admin.