Aumenta número de votantes en Nevada tras implementación de registro automático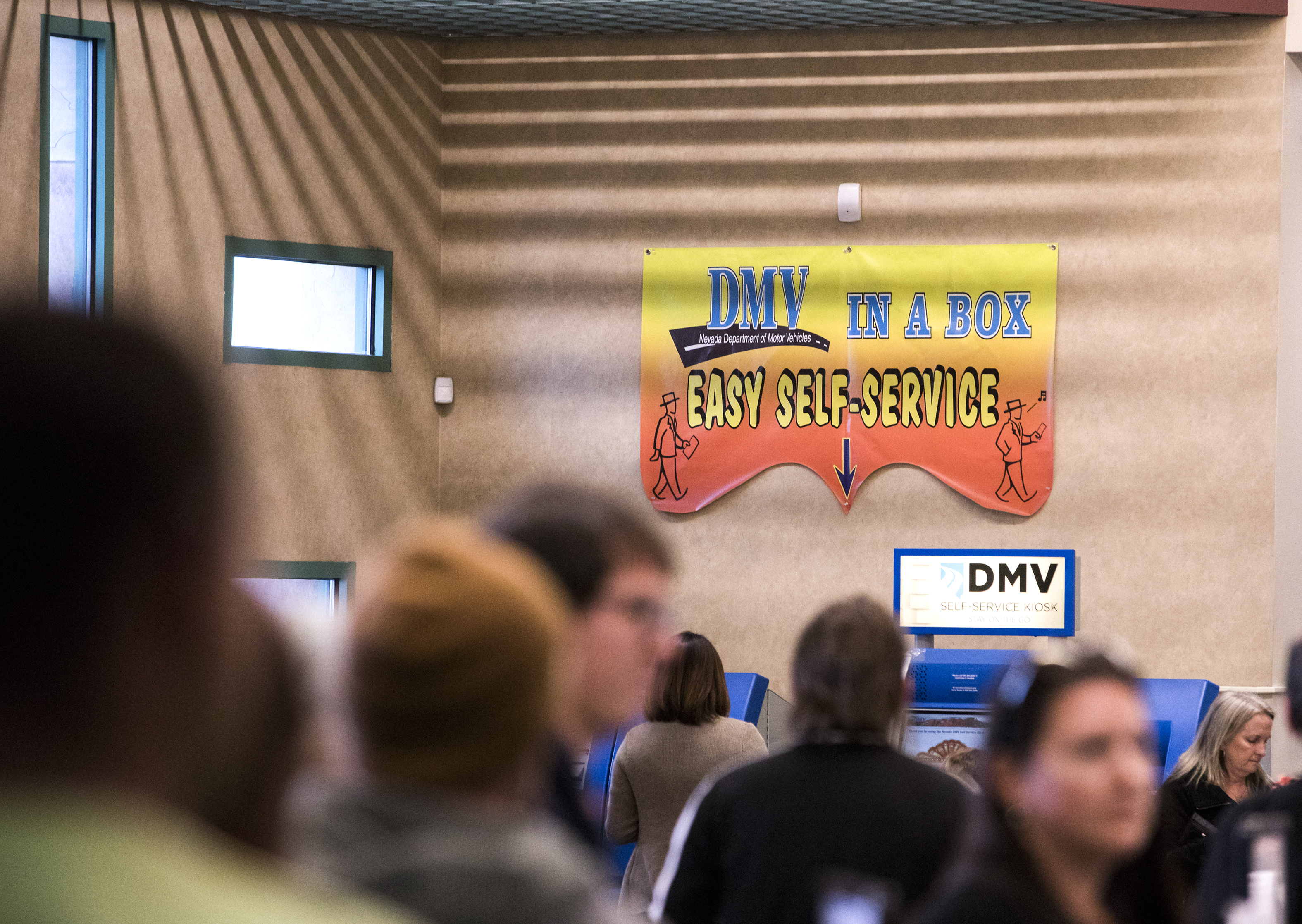 Esta nota fue traducida al español y editada para brevedad a partir de una versión en inglés.
Los Demócratas ya no tienen una clara ventaja en el registro de votantes en Nevada, ya que, por primera vez en la historia del estado, los votantes de partidos no mayoritarios superaron a los electores Demócratas y Republicanos en agosto pasado.
Ese cambio fue impulsado en gran parte por el sistema de registro automático de votantes de Nevada (AVR), que ha agregado más de 320,000 electores nuevos desde que se implementó en 2020; e incluso en agosto ayudó a establecer un récord de votantes registrados activos en el estado.
Nevada también ha visto un aumento significativo en el porcentaje de habitantes mayores de 18 años que están registrados para votar; esa tasa aumentó de 66 por ciento en julio de 2019, al 76 por ciento en julio de 2021.
La mayoría de los nuevos votantes del AVR se han registrado como no partidistas, lo que hace más diverso el grupo de votantes de Nevada y empaña la ventaja de los Demócratas entre los votantes registrados.
Kerry Durmick, director estatal de All Voting is Local, una organización de tendencia progresista que trabaja para ampliar el acceso al voto, dijo que el AVR ha ayudado a dar un nuevo punto de acceso a quienes podrían no haber estado motivados para registrarse bajo los métodos anteriores.
"Miles de personas ahora han ampliado el acceso al registro a través del [Departamento de Vehículos Motorizados de Nevada (DMV)], y han se han podido registrar para votar cuando tal vez antes no han tenido acceso, o simplemente eso no ha pasado por su mente", dijo Durmick.
Bajo el sistema anterior de inclusión voluntaria, ("opt-in"), los votantes podían optar por registrarse a través del DMV. Ahora el sistema AVR registra automáticamente a los votantes elegibles o actualiza sus registros durante muchas transacciones comunes del DMV, a menos que opten por no participar.
Los votantes elegibles están registrados como no partidistas de forma predeterminada, pero pueden completar un formulario adicional para seleccionar o actualizar su afiliación partidista.
Implementando el AVR
Aunque la medida se propuso originalmente en la Legislatura con solo Demócratas a favor, una mayor participación de votantes — como resultado de más registros — no beneficia necesariamente a ninguno de los partidos.
Dos años después, el registrador de votantes del Condado Clark, Joe Gloria, explicó que el AVR ha sido "muy exitoso" para su oficina, facilitando el proceso de registro de nuevos votantes.
"El principal beneficio para nosotros es que no tenemos que batallar para leer solicitudes que llegan en papel, escritas a mano, porque se reciben electrónicamente", dijo Gloria.
Desde su lanzamiento en enero de 2020, el AVR ha superado las propias expectativas de Gloria. Durante una audiencia legislativa en marzo de 2017, él estimó que el AVR agregaría hasta 120,000 votantes nuevos en el Condado Clark; lo anterior con base en la experiencia de Oregón con ese sistema. Pero a dos años, el condado ya ha visto unos 230,000 registros nuevos a través del AVR.
"Literalmente hemos hecho que sea lo más fácil posible para los votantes de Nevada y el Condado Clark salir y registrarse para votar", dijo Gloria.
The Nevada Independent is raising $200,000 by Dec. 31 to support coverage of the 2024 election.
Tax-deductible donations from readers like you fund this critical work.
If you give today,your donation will be matched dollar-for-dollar.
Give + Get Matched
Featured Videos