Biden predicts Cadillac tax repeal, promises Culinary members can keep their union health plans if he's elected president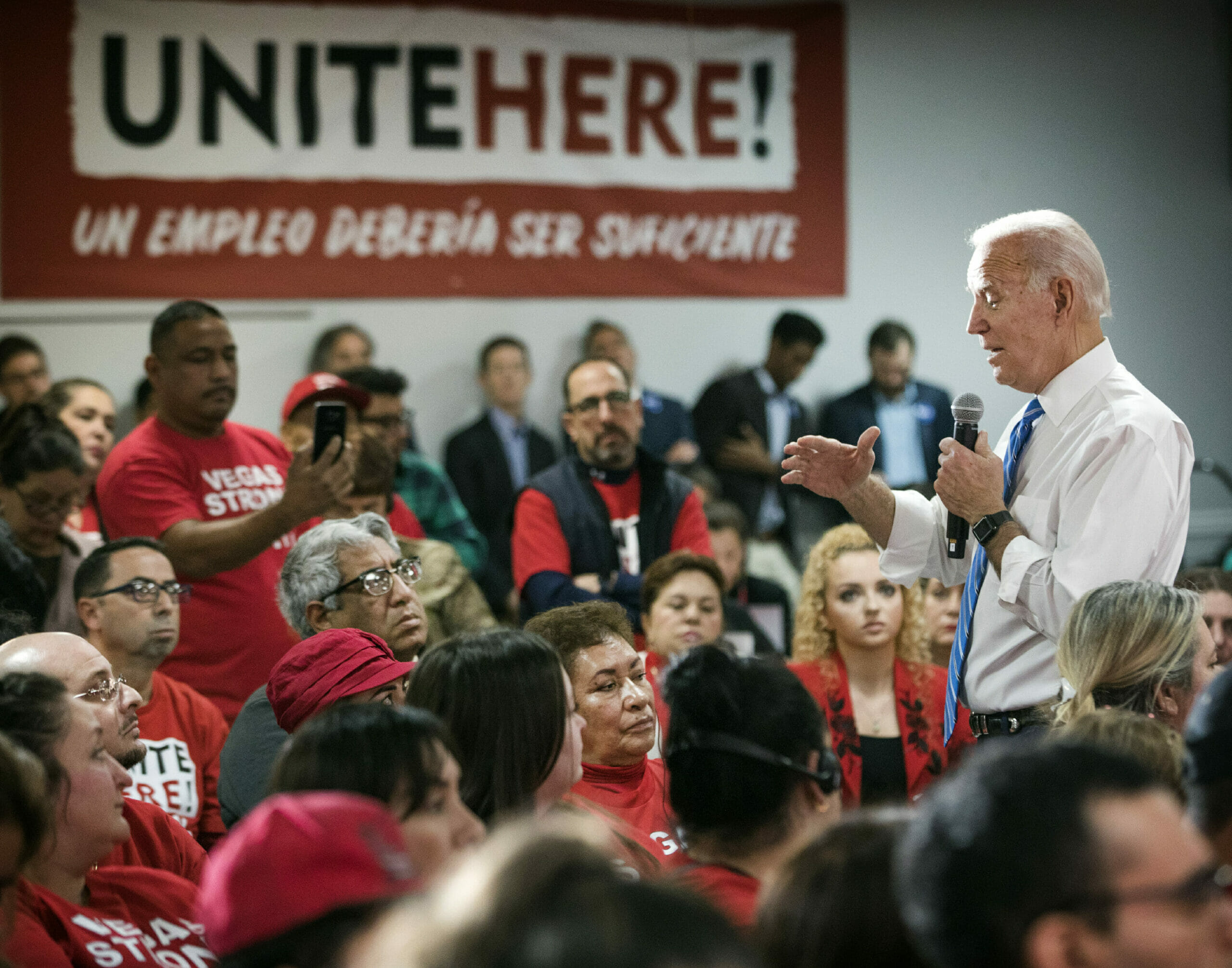 Former Vice President Joe Biden told members of the Culinary Union that he was "confident" that a tax on high-cost health plans long loathed by the union will be repealed by Congress and promised that they will be able to keep their much-loved union health insurance if he becomes president.
Biden, who was the third Democratic presidential hopeful to address union members at their Las Vegas headquarters this week, said he would find money elsewhere to fill the gap created by the repeal of the so-called Cadillac Tax, a 40 percent tax on the most robust employer-provided health insurance plans that was enacted to help fund programs under the Affordable Care Act. The former vice president was a strong supporter of the federal health care law, and the tax was an integral part of it.
Now, Biden has proposed building on the nearly decade-old law by creating a government health plan people could buy into — and, at the event, stressed to union members that doing so would be entirely optional.
"Here's the big thing: Where I come from, I don't like people telling me what I have to choose," Biden said. "So, 160 million people who have busted their neck, walked down picket lines, gave up pay, took hits in order to get significant health care coverage, you get to keep it under my plan. You don't have to give it up."
At one point, he referred to his plan as "Medicare for those who want it," closely mirroring the "Medicare for all who want it" language that South Bend Mayor Pete Buttigieg has been using to describe his public option health plan.
Phrasing aside, the former vice president's declaration was met with a chorus of applause from members of the Culinary Union, who have fought for decades to build their union health plan, the Culinary Health Fund, into what it is today and have faced the prospect of a single-payer, government-run health plan favored by some Democratic presidential candidates with trepidation. The health plan, which is a special union trust fund paid into by employers for each hour work and administered jointly by employer and union representatives, covers 130,000 Culinary members and their families.
But the Cadillac tax, which the House voted to repeal earlier this summer, is another and perhaps more pressing existential threat to the union's health plan. Geoconda Arguello-Kline, the union's secretary-treasurer, said in an interview after the event that Culinary members are looking for a president who understands their opposition to the tax.
"We want to repeal the Cadillac tax, because that's going to really kill our health care," Arguello-Kline said.
Biden told union members that he was sure the Cadillac would be repealed "because the Republicans want to do away with the Affordable Care Act altogether."
At the town hall, Biden also faced a question about how his approach on immigration would be different from the one taken under the Obama administration, which saw 3 million deportations. The former vice president's answer was succinct: "A lot." He then went on to elaborate that he would only deport immigrants who have committed a felony or a "serious crime" and reiterated his plan to bring back all veterans who have been deported.
Biden also addressed the Culinary Union's longstanding battle with Station Casinos at the town hall, highlighting what he described as a "pretty strong" letter that he sent to the company's CEO Frank Fertitta. Workers at seven Station Casino properties have voted to join the Culinary Union since 2016, but none of the properties have reached contract agreements with the union yet.
Biden told the crowd that he also returned a donation he received from a Station Casinos board member — prolific Democratic donor Dr. James Nave — after his campaign had previously been unwilling to budge on the matter, saying that they were "proud of all the contributions we've received from Nevadans of all walks of life."
"It turns out one of the board members sent me a contribution so I sent it back," Biden told the crowd on Wednesday, to applause.
He went so far as to even joke that someone at the casino company would face criminal penalties over the lack of a contract agreement.
"I'm assuming they're going to go to jail," Biden said.
But he was only partially kidding. Biden called for changing the law to make it so that anyone who deliberately tries to prevent legitimate bargaining would be criminally liable.
"That'll get attention. That'll get their attention," Biden said.
A Station Casinos representative did not immediately respond to a request for comment.
Biden was the last of the Democratic presidential hopefuls to address the Culinary Union this week. Massachusetts Sen. Elizabeth Warren spoke to the crowd Monday night, followed by Vermont Sen. Bernie Sanders Tuesday morning.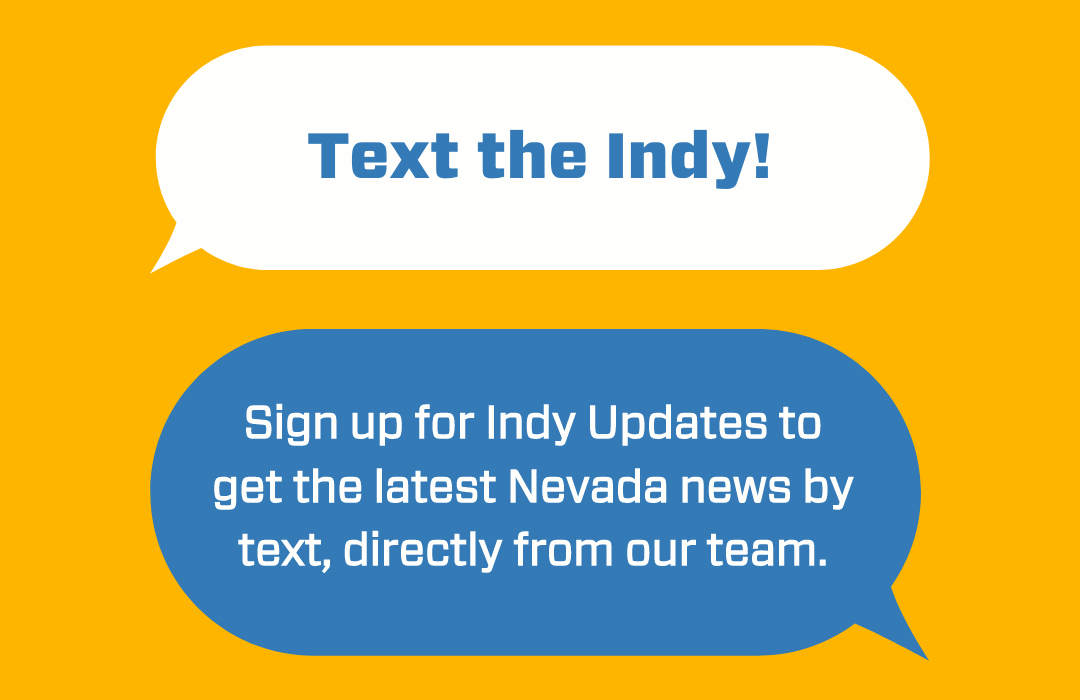 Featured Videos
Comment Policy (updated 4/20/2021): Please keep your comments civil. We reserve the right to delete comments or ban users who engage in personal attacks, use an excess of profanity, make verifiably false statements or are otherwise nasty. Comments that contain links must be approved by admin.