Biden slightly expands lead over Trump as Nevada releases first results in 24 hours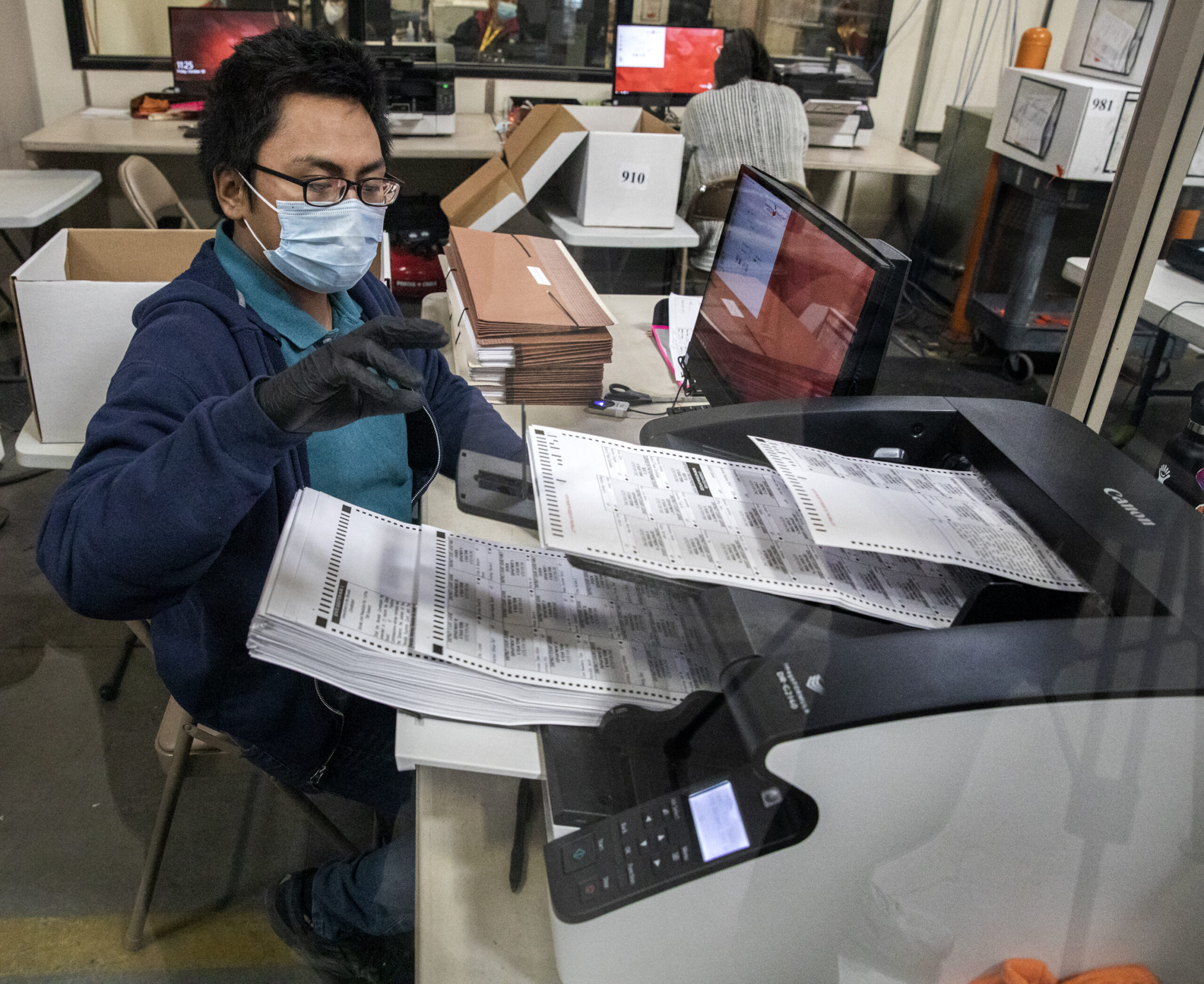 Joe Biden slightly expanded his narrow lead over President Donald Trump in Nevada on Thursday, though the number of outstanding ballots in urban Clark County suggests that the race in the Silver State is still the former vice president's to lose.
Biden now leads in Nevada by a little less than a percentage point, or 11,438 votes, slightly wider than the slim, 0.6 percentage point margin he had held on Wednesday. The roughly 30,000 votes reported Thursday, however, did not provide the massive boost that Democrats were hoping for as tens of thousands of mail ballots in Clark County, which have been splitting 2-1 for Biden over Trump, remained uncounted.
In total, Clark County only reported back the results of about 14,000 mail-in ballots, just a sliver compared to the roughly 175,000 ballots that remain to be tallied countywide. Clark County Registrar Joe Gloria, during a news conference on Thursday, said that the results of 51,000 ballots being counted on Thursday would be reported on Friday.
In the rest of the state, an additional 15,000 ballots remain to be counted, though mail-in ballots postmarked by Election Day are expected to still roll in over the next few days and could grow that total.
The Biden campaign had been hoping to declare victory in Nevada on Thursday, which would, according to some news outlets, secure the final six votes needed by the former vice president to notch the presidency. Other news outlets project Biden at only 253 of the 270 needed electoral votes, projecting the race in Arizona, with its 11 electoral votes, too close to call.
"We don't really care which state takes us over the top, we just want to keep going and make sure that counts get done, and as I said earlier the counting is underway," Jen O'Malley Dillon, Biden's campaign manager, said in a press conference on Thursday. "We know that it's going to take a little bit of time and we're going to support that, and we're just going to stay calm and be patient."
Counting, meanwhile, in other states continued Thursday morning, including in Georgia where Trump leads though Biden has been gaining ground. If both Arizona and Georgia are definitely called for Biden on Thursday, Nevada's six electoral votes could be a moot point by Friday.
As of late Thursday morning, state election officials said that no additional results were expected to be reported until their next update at 9 a.m. on Friday morning. However, state and local election officials could always change their mind, as they seemed to during a day of back-and-forth, will-they-or-won't-they report on Wednesday.
The new results, however, revealed just how difficult the path to a Trump victory in Nevada remains. Few votes remain to be counted in rural Nevada, where mail-in ballots have been breaking 2-1 for the president over Biden.
Of the 3,300 new votes reported from rural Nevada on Thursday, 2,033 of them were for the president. Those numbers, however, pale in comparison to the block of votes remaining to be counted in Clark County. And in Washoe County, historically Nevada's swing county, Biden had the net gain in votes, though just 333 of them, on Thursday.
In anticipation of a Biden victory in Nevada, the Trump campaign laid the groundwork for yet another lawsuit in Nevada on Thursday morning, as they have in other battleground states. The Trump campaign and the Nevada Republican Party plan to file a lawsuit Thursday evening alleging that tens of thousands of people in the state cast ballots despite no longer living here, though they offered no evidence of such during a Thursday morning press conference announcing the suit.
"It is unacceptable in this country to have illegal votes counted and that is what's happening in the state of Nevada," Former Acting Director of National Intelligence Ric Grenell, a Trump campaign official, said. "We've asked Clark County for answers. They have no answers. They continue to count illegal votes. That is unacceptable and it is giving legal people a sense that the system is corrupt."
All the while, election officials statewide continued the important, but slow, work on Thursday of accurately verifying and counting mail-in ballots while the nation trains its eye on Nevada, eager for results that will bring them some clarity in the outcome of the presidential race. Ballot counting in Clark County is a multi-step process that involves a signature-counting machine, manual checks, counting and tabulation.
"Our goal here in Clark County is not to count fast," Gloria said. "We want to make sure that we're being accurate. The results in the state of Nevada, obviously, are going to be very important to the entire country and Nevada is our number one goal."
Gloria added that he thought the county will count the majority of its mail ballots by Saturday or Sunday, though it can continue to receive mail ballots postmarked by Election Day through Tuesday. Once all mail ballots are counted, the county can start processing about 60,000 provisional ballots, including those cast by people who registered to vote on Election Day, which included about an even number of Republicans and Democrats.
Down ballot, incumbent Democrats stretched their leads in the races for the state's two competitive congressional districts, boosted largely by a small tranche of Democratic-leaning ballots from Clark County.
In District 3, Rep. Susie Lee widened her lead over Republican challenger Dan Rodimer to 1.9 percentage points, or 6,801 votes — a slight increase over her initial lead of 1.5 points and roughly doubling of her lead in raw votes from yesterday of 3,233 votes.
Lee's lead is so far clearly larger than the narrow Democratic victory by then-newcomer Jacky Rosen in 2016, who won District 3 by 1.3 points, or just 3,900 votes. Still, tens of thousands of outstanding ballots in Clark County will likely shift Lee's margin in the coming days.
Incumbent Democrat Steven Horsford also lengthened his lead Thursday on the back of several thousand votes from Clark County, ending the day's count with a 2.7 percent lead, or 7,680 votes, over Republican challenger Jim Marchant.
Winning Clark County's votes by a nearly 2-to-1 margin, Horsford offset a small number of votes also reported Thursday from several of the state's less populous central counties.
The updated totals in Clark County also narrowed the gaps but did not change results in any of the major legislative races on the ballot. Democrats still narrowly trail in two swing state Senate districts; Republican Carrie Buck leads Democrat Kristee Watson by 742 votes in Senate District 5, and Republican April Becker holds a 350-vote lead over incumbent Senate Majority Leader Nicole Cannizzaro, a Democrat.
The updated numbers on Thursday narrowed the gap in both state Senate districts by about 200 votes.
In the Assembly, Republicans continued to hold narrow leads in three districts held by Democrats: Assembly District 4, 31 and 37. Flipping just two of those seats would end the current supermajority Democrats have in the state Assembly.
Updated totals in Washoe County narrowed a tight race between Reno City Councilwoman Jenny Brekhus and real estate agent J.D. Drakulich. Brekhus held a narrow 104-vote lead after Election Day. On Wednesday, that razor-thin lead shrunk to 38 votes.
Votes from Clark County also slightly narrowed the margin on Question 1 — a ballot measure that, if passed, would remove the Board of Regents from the Nevada Constitution — to 2.8 points. As of Thursday, "no" led "yes" by a margin of 51.4 percent to 48.6 percent, or 31,037 votes.
Much of the overall "yes" vote has so far been driven by results in Clark, which favors the question 55.5 to 45.5 percent. Should remaining absentee and provisional ballots in the state's most populous county continue to favor Question 1 — as they did Thursday — the current margin could narrow considerably through the weekend, though by what degree remains unclear.
Jackie Valley contributed to this report.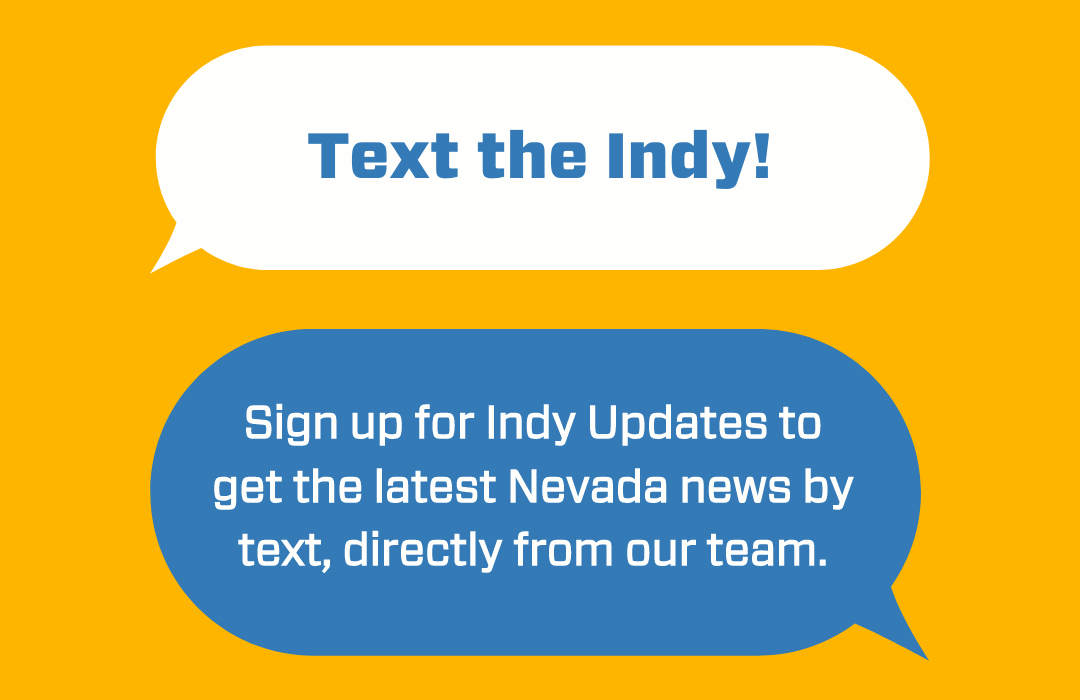 Featured Videos
Comment Policy (updated 4/20/2021): Please keep your comments civil. We reserve the right to delete comments or ban users who engage in personal attacks, use an excess of profanity, make verifiably false statements or are otherwise nasty. Comments that contain links must be approved by admin.