Bill extends pandemic-driven flexibility for SNAP benefits for another year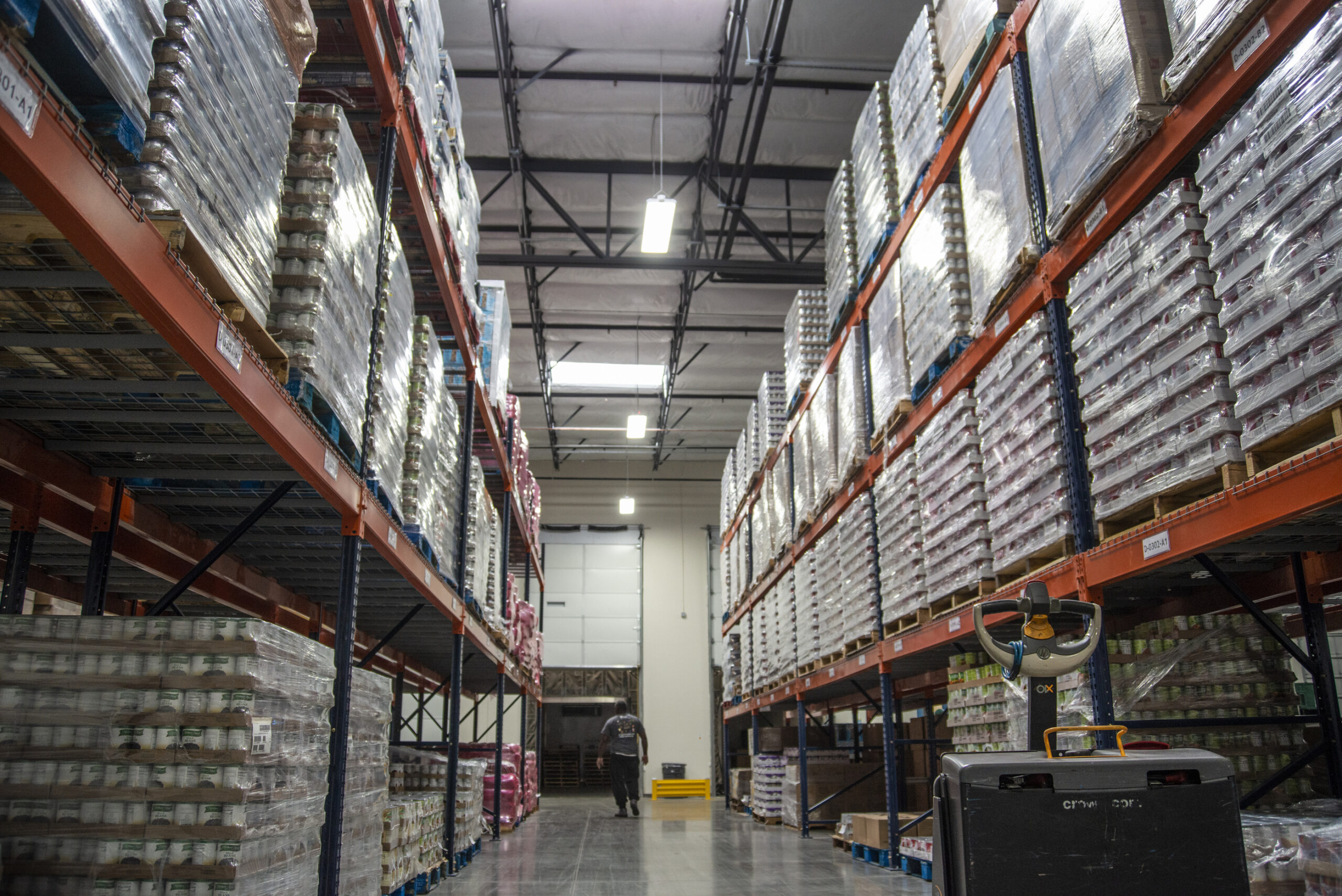 A bill signed into law this week allows the state to extend — for as long as a year at a time — waivers that make it easier for Nevadans to access additional food benefits.
The measure — enshrining some streamlined practices adopted during the pandemic — was included in the continuing resolution, the congressional spending bill for the upcoming fiscal year, signed into law Wednesday. It gives states the flexibility to conduct interviews for Supplemental Nutrition Assistance Program (SNAP) benefits over the phone rather than in person, allows applicants to sign forms electronically, and automatically extends benefits for existing beneficiaries without forcing them to reapply.
Additionally, it allows states to continue this flexibility through Sept. 30, 2021 rather than renewing monthly as they previously had to do.
"We really are hurting economically in Nevada … more and more people are being laid off," said Democratic Rep. Dina Titus in an interview with The Nevada Independent on Thursday. "We don't want people to go hungry. This country is the greatest country in the world … Our priority is to get the food out as quickly and as efficiently as possible."
Nevada's food insecurity rate, the measure of the number of individuals who don't have consistent access to nutritional meals, has been increasing throughout the pandemic. As of July, there were approximately 465,000 Nevadans receiving SNAP benefits, compared to the 412,000 who were receiving those benefits in February of this year — an increase of more than 50,000.
In Southern Nevada, Three Square Food Bank has seen massive increases in the demand placed on its food programs and call centers, and Food Bank of Northern Nevada has seen these increases as well, according to Shane Piccinini, the head of government relations for the food bank.
"We're serving around 106,000 people per month, which, I think, is the highest number that the bank has ever served," Piccinini said on Thursday.
Titus had originally requested the option for a multi-month extension of these waivers in a letter sent to the U.S. Department of Agriculture in June with the goal of keeping them in place through the end of December. At the time, Nevada's food banks were anticipating significant growth in demand as additional unemployment benefits expired and more families became eligible for the SNAP program.
That anticipated increase in need is something that Titus and Piccinini have seen come to pass in the past couple months.
"The volume of people seeking assistance has been, and will continue to, ramp up, especially after the $600 employment benefit went away," Piccinini said.
According to Piccinini, the waivers are vital to allowing agencies to address demand. Food Bank of Northern Nevada is one of the organizations whose employees are certified to conduct SNAP eligibility interviews, and the new flexibility of the waivers allows them to conduct interviews more rapidly than they could with typical regulations in place.
"Without these waivers … the system would slow down … Because of the social distancing requirements, it probably would have slowed us down per application, having to do all this in person," he said.
Both Titus and Piccinini chalk up the delay in allowing states to receive multi-month extensions to bureaucratic delays within the U.S. Department of Agriculture.
"It didn't seem to be a priority to this administration," Titus said. "And what it took was legislative action."
Monthly extensions mean not only additional administrative work for the state Division of Welfare and Supportive Services but also uncertainty for agencies within the state who are working directly with SNAP beneficiaries and applicants. As of Thursday, Piccinini still didn't have clear guidance from the state on what operations would look like for employees certified to conduct interviews with applicants in the month of October.
"This gives the system some stability," Titus said. "They don't have to get bogged down in all the paperwork and bureaucracy. They can do what they're supposed to do, which is get food out in a hurry to people who need it."
While the waivers are available to the state through September 2021, neither Titus nor Piccinini could put an expected timeline on how long this flexibility will be necessary to help the state address this increased hunger. While Titus says she will "look to the experts," Piccinini stands by a statement he made in July — as soon as it's safe to go out without a mask, it will be safe to operate without the waivers.
"Looking at the numbers in Washoe County and the numbers in Clark County, I think that that's more true than ever," he said.
The Nevada Independent is raising $200,000 by Dec. 31 to support coverage of the 2024 election.
Tax-deductible donations from readers like you fund this critical work.
If you give today,your donation will be matched dollar-for-dollar.
Give + Get Matched
Featured Videos