Indy DC Download: House votes to avoid a government shutdown as Senate straps in for SCOTUS fight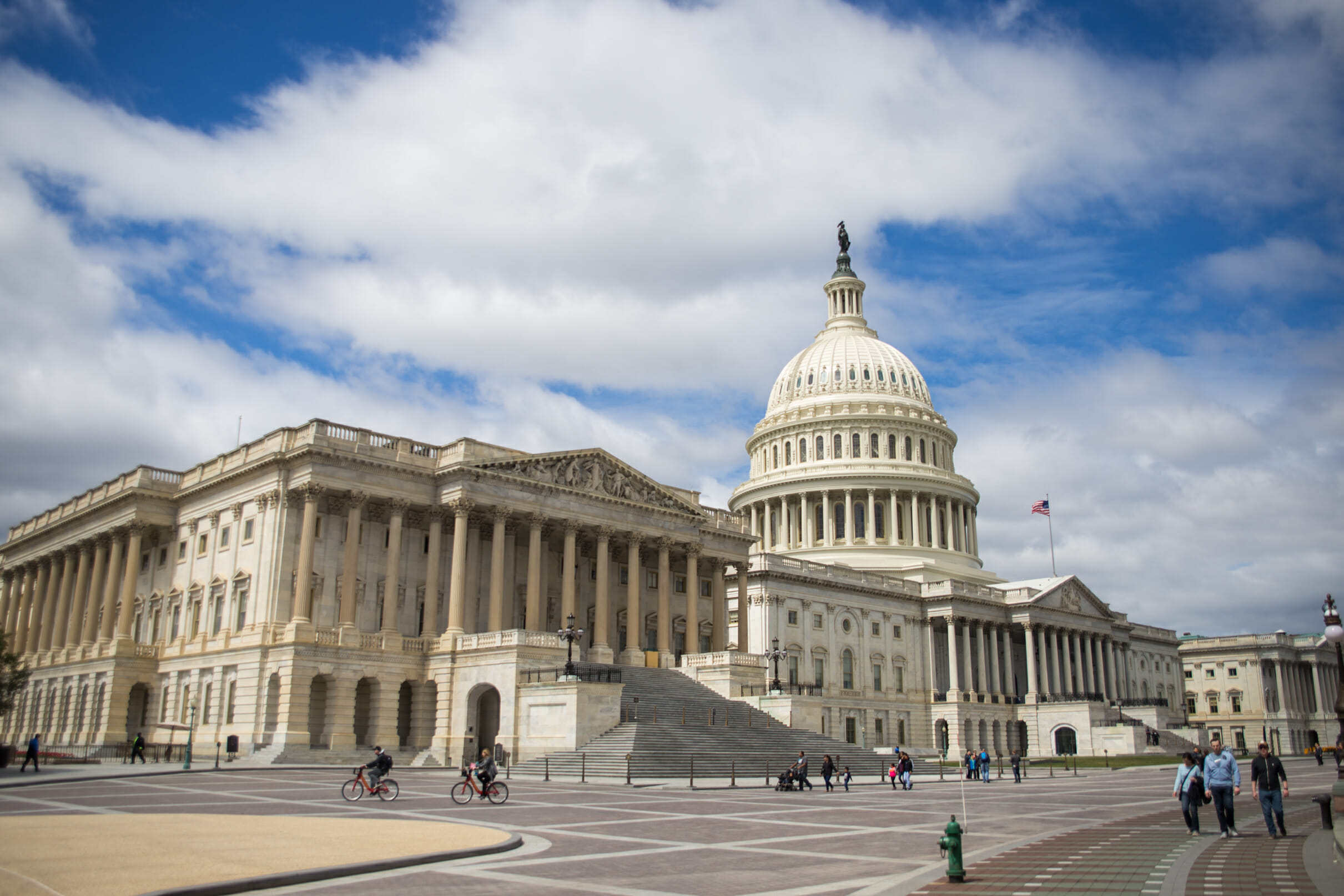 Federal funds will continue to flow past the Sept. 30 end of the fiscal year under legislation passed by the House last week, avoiding a government shutdown that could have hurt both parties just before the presidential election.
Approval of the short-term stopgap bill to keep the government funded through Dec. 11 came as Senate Republican leaders worked to get their caucus behind the idea of holding a vote on a Supreme Court nominee to replace the late Ruth Bader Ginsburg. Judiciary Committee hearings could begin as soon as the week of Oct. 12.
Trump is set to name the nominee Saturday, which is expected to be Amy Coney Barrett 48-year-old conservative judge who currently sits on the U.S. Court of Appeals for the 7th Circuit in Chicago.
The impending fight over the nominee also came as House Democrats led by Speaker Nancy Pelosi were working on a $2.4 trillion COVID-19 relief bill.
The package is less than the $3 trillion HEROES Act that the House approved in May, but more than the $1 trillion measure put forward by Senate Republicans in August. It is in the same vein as a recent $2 trillion proposal, praised by Trump, from the bipartisan group of House centrists known as the Problem Solvers Caucus. Republican Rep. Mark Amodei and Democratic Rep Susie Lee are members.
It's unclear when, or if, the new Democratic bill would get a vote in the House.
Continuing resolution
Work on the short-term spending bill, known as a continuing resolution (CR), which included a compromise to include $8 billion for nutrition programs and funding for an agriculture aid program, prompted Democratic Rep. Steven Horsford to call for further pandemic relief.
"We must continue these bipartisan efforts to enact further coronavirus relief and meet the needs of those suffering as a result of this pandemic," Horsford said in a release after the passage of the CR.
Nevada has the highest unemployment rate in the nation. The Silver State posted a headline rate of 13.2 percent for August, which was, for the first time since the pandemic began, below highs reached during the 2008 Great Recession and down from 28.2 percent in May. There were still 334,238 continued claims for unemployment last week, though.
The CR was brought to the House floor under a suspension of the rules and received the two-thirds majority needed to pass. It was approved 359 to 57, with all members of the Nevada delegation voting in favor. The Senate is poised to pass the CR next week.
Horsford praised the bill for adding $8 billion for nutrition assistance programs such as the Supplemental Nutrition Assistance Program (SNAP).
"This trying moment requires us to take action for the American people and assure them that their federal government continues to work for them," Horsford said in a release. "Families across the country and in Nevada cannot afford uncertainty, especially in a time of crisis."
The bill also would extend the Pandemic Electronic Benefits Transfer (P-EBT) program through the end of the year. Under P-EBT, children who are eligible for free or reduced-price meals get extra food benefits, up to $296 dollars per child in Nevada, to help while schools are closed. The CR also continued flexibility for states to lower administrative requirements on SNAP.
The additional nutrition aid came paired with a provision to replenish the Commodity Credit Corporation (CCC). The CCC, which provides about $30 billion a year in agriculture aid, is close to reaching its loan cap and the infusion is needed to fulfill obligations under the 2018 farm bill. The CCC provision was pushed by farm-state Republicans, including Iowa Sen. Chuck Grassley. Some Democrats, like Sen. Dick Durbin of Illinois, were skeptical of the CCC funds, which Trump has used to pay farmers who have suffered losses as a result of a trade war he started with China.
Amodei also lauded the bill and the inclusion of nutrition and farm aid. "The final agreement includes both of these important provisions that will give our farmers and ranchers a safety net during this time of multiple natural disasters and the ongoing pandemic, and also allow low income children and families to purchase nutritious meals," he said in a release.
The CR also included a provision that would bar CCC aid from going to oil companies. Michigan Democratic Sen. Debbie Stabenow recently criticized the administration over reports of a plan to use CCC funds to pay oil companies that do not get waivers from the Renewable Fuel Standard (RFS). The RFS mandates that increasing amounts of renewable fuel, like ethanol, be used in transportation fuel.
The bill also would cap an increase, scheduled to go into effect next year, in Medicare Part B premiums to about $4 a month rather than up to $50. Part B coverage includes doctor visits, ambulance services and durable medical equipment.
Another provision would extend transportation programs for a year. The five-year authorization bill for the programs, known as the Fixing America's Surface Transportation (FAST) Act, is set to expire at the end of the month.
SCOTUS
With Senate Republicans looking at Judiciary Committee hearings on Trump's nominee as soon as the week of Oct. 12, Sen. Catherine Cortez Masto, chair of the Democratic Senatorial Campaign Committee (DSCC), says she believes voters will be even more eager to participate as a result. The DSCC is the Senate Democrats' campaign arm.
She told reporters last week that Senate Republican plans to ram through a replacement for Ginsberg will resonate with voters concerned about health care, which was a successful campaign issue for Democrats in 2018.
"What they have seen across the country is an administration who wants to take away their health care in court right now," Cortez Masto said of voters "Moving forward with a nominee in the middle of an election when people, the American public, should have the right to weigh in, is a continuation of this administration's, and quite honestly the Republicans', action to take away health" care.
The Supreme Court will hear a case challenging the constitutionality of the Affordable Care Act (ACA) Nov. 10, shortly after election day.
Democratic Sen. Jacky Rosen, in a Ginsburg tribute speech on the floor last week, hit the same health care theme.
"Using the courts to take away the American people's health care, especially at this moment in our nation's history, is not only cruel but dangerous," Rosen said.
Republicans also believe that the court fight will boost their voters' interest. Picking conservative judges, especially for the Supreme Court, was a major plank in Trump's 2016 platform.
The overwhelming majority of Senate Republicans argue that it is their duty to hold a vote despite refusing to hold a vote on President Barack Obama's nominee to replace Justice Antonin Scalia in 2016 following his sudden passing.
At the time, the GOP argued that the vote on Merrick Garland, nominated in March of 2016, should not be held in an election year to allow the next president to make the appointment.
In 2018, Republican Lindsey Graham of South Carolina, who is chairman of the Judiciary Committee, said he would not support holding a vote on a Supreme Court nominee in the last year of Trump's term.

Republicans contend that they are being consistent, though, as the Senate always has acted on Supreme Court nominations when the chamber majority and president were of the same party.
In a letter to Judiciary Committee Democrats last week, Graham noted that his views had changed after the bitter fight over Justice Brett Kavanaugh who, relatively late in the process, was accused of sexual assault, which he vehemently denied.
"I am certain if the shoe was on the other foot, you would do the same," Graham said.
Trump said he plans to pick a woman to replace Ginsburg and is expected to name Barrett as his nominee. It would be the second time he tapped her for a seat on the federal bench. He nominated her in May 2017 to her current post. She was confirmed in October 2017 with only three Senate Democrats supporting her: Joe Donnelly of Indiana (her home state), Tim Kaine of Virginia and Joe Manchin of West Virginia.
Miscellany
Rosen last week questioned Chad Wolf, Trump's nominee to be Homeland Security secretary, on what the administration's plans are for Temporary Protected Status (TPS) recipients. Her questions followed a recent appeals court ruling that allows the federal government to proceed with its plan to terminate TPS for six countries, including Haiti, Sudan, Nicaragua, Nepal and Honduras.
Rosen added that Nevada is home to more than 4,000 TPS holders, including 1,700 who are essential workers.
"You're probably looking at the earliest 180 days out before any individuals, any TPS orders are enforced," Wolf said, once appeals are taken into account.
Rosen asked whether the Department of Homeland Security would look at the cases of essential workers in a more lenient light. Wolf said that Congress needs to change the law to ensure the future of the TPS population.
"I would love for us to do that, too," Rosen said. "And in the meantime, we are very short of those essential workers in many of our communities across this country and during a pandemic. I would just urge special consideration of those families who are putting their own lives on the line to save others."
Lee last week praised the passage of a wide-ranging renewable energy bill that would, among other things, provide more than $36 billion to help spur the use of electric vehicles. The measure also included a provision, similar to legislation introduced by Lee, that would help streamline the permitting processes for residential clean energy systems.
With the approval of the measure "more households and businesses will be able to access affordable opportunities to make the switch to solar," Lee said.
Lastly, Rep. Dina Titus reacted sharply after Trump, at a press conference last week, refused to unequivocally agree to leave office if he lost the election, citing his concern, repeatedly debunked, over the potential for fraud with mail-in ballots.
"Any elected official who will not commit to a peaceful transfer of power is not worthy of their office. No one who is willing to test our democracy in this way can be trusted to keep it," Titus said on Twitter.
For a full rundown of the measures the delegates supported or opposed this week, check out The Nevada Independent's congressional vote tracker and other information below.
SEN. CATHERINE CORTEZ MASTO
Legislation sponsored:
S. 4730 – A bill to amend title 31, United States Code, to require the Secretary of the Treasury to mint and issue quarter dollars in commemoration of the Nineteenth Amendment, and for other purposes.
Legislation co-sponsored:
S. 4714 – A bill to preserve health benefits for workers.
S. 4710 – A bill to obtain and direct the placement in the Capitol or on the Capitol Grounds of a monument to honor Associate Justice of the Supreme Court of the United States Ruth Bader Ginsburg.
S. 4669 – A bill to require sellers of internet applications to disclose country-of-origin information, and for other purposes.
S. 4638 – A bill to preserve and promote integrity in scientific decision-making at the Department of Health and Human Services.
SEN. JACKY ROSEN
Legislation sponsored:
S. 4731 – A bill to require the Director of the Cybersecurity and Infrastructure Security Agency to establish cybersecurity guidance for small organizations, and for other purposes.
S. 4677 – A bill to amend the Workforce Innovation and Opportunity Act to create a new national program to support mid-career workers, including workers from underrepresented populations, in reentering the STEM workforce, by providing funding to small- and medium-sized STEM businesses so the businesses can offer paid internships or other returnships that lead to positions above entry level.
Legislation co-sponsored:
S. 4714 – A bill to preserve health benefits for workers.
S. 4710 – A bill to obtain and direct the placement in the Capitol or on the Capitol Grounds of a monument to honor Associate Justice of the Supreme Court of the United States Ruth Bader Ginsburg.
S. 4638 – A bill to preserve and promote integrity in scientific decision-making at the Department of Health and Human Services.
REP. SUSIE LEE
Legislation co-sponsored:
H.R. 8342 – To require the approval of Congress before explosive nuclear testing may be resumed.
REP. STEVEN HORSFORD
Legislation sponsored:
H.R. 8342 – To require the approval of Congress before explosive nuclear testing may be resumed.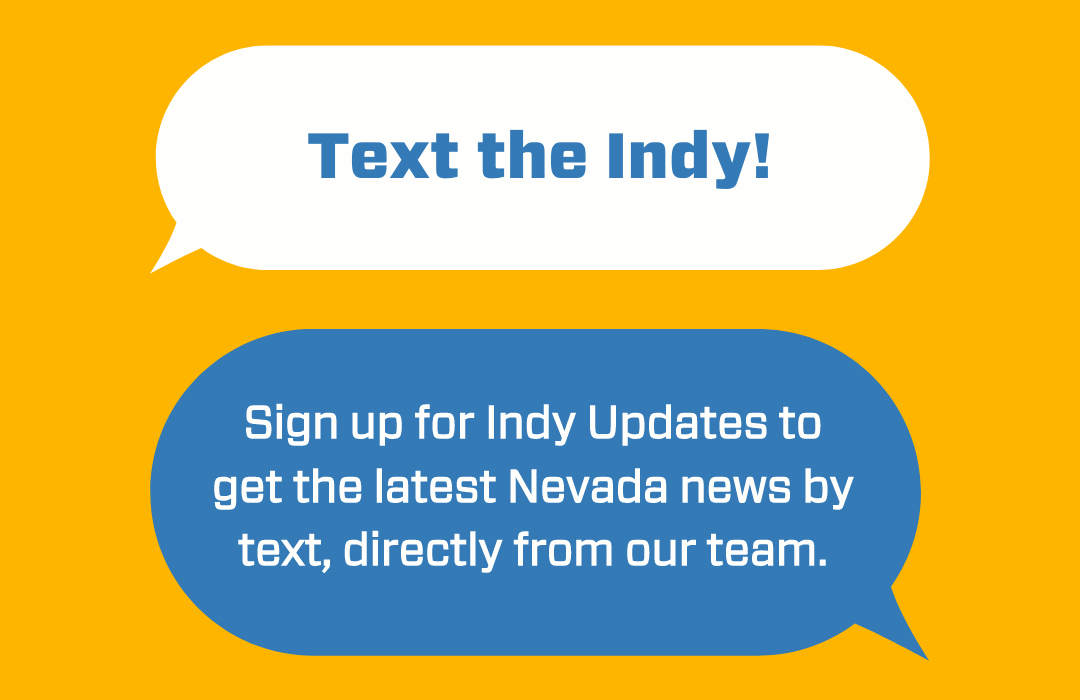 Featured Videos
Comment Policy (updated 4/20/2021): Please keep your comments civil. We reserve the right to delete comments or ban users who engage in personal attacks, use an excess of profanity, make verifiably false statements or are otherwise nasty. Comments that contain links must be approved by admin.