Brothel owner Dennis Hof's election victory is giving Nevada's political establishment anxiety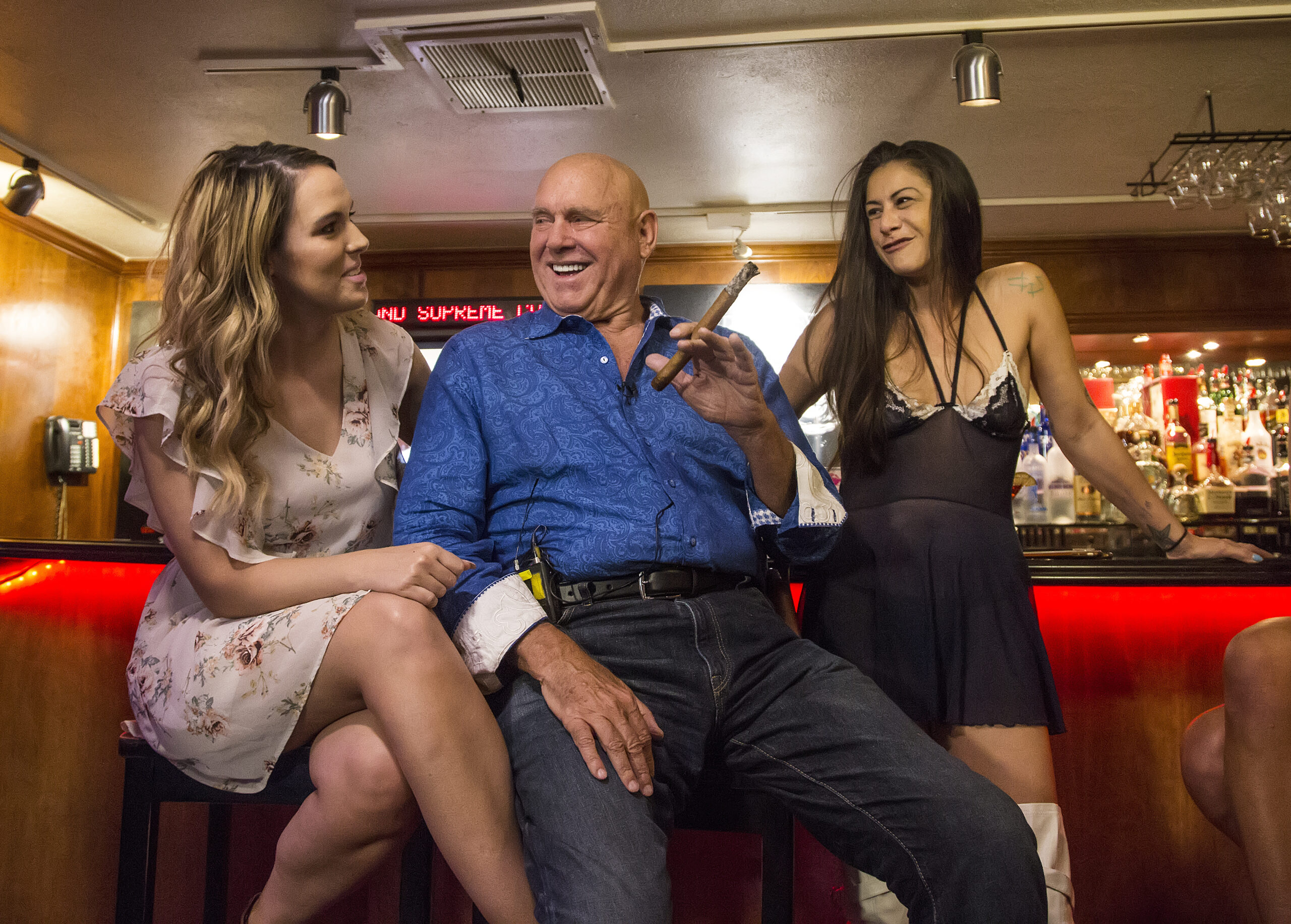 Nevada has something of an arms-length relationship with legal prostitution, allowing brothels on a county-by-county basis but banning them outright in major metro areas and declining to tax them at the state level.
But news that its most famous brothel operator, 71-year-old reality TV show star Dennis Hof, triumphed by seven percentage points over Assemblyman James Oscarson in a Republican primary on Tuesday has thrown Nevada's political establishment into something of a panic. Hof has been accused by former prostitutes of sexual misconduct and by a former deputy of intimidation, although he's never been convicted of a crime.
Top Republicans have distanced themselves from him, starting with gubernatorial nominee Adam Laxalt as he made post-election talk show rounds on Wednesday morning.
"It's a personal decision that he made," Nevada Republican Party Chairman Michael McDonald explained about Laxalt's decision on host Kevin Wall's conservative talk radio show. "I'm not electing a priest … That's that district's choice. Dennis is all about keeping in line with the president of the United States. Whatever business he's in, that's between his voters and him."
Then, Gov. Brian Sandoval, lieutenant governor nominee Michael Roberson, attorney general nominee Wes Duncan and Sen. Dean Heller followed, all saying they wouldn't support Hof's candidacy. But critics wonder aloud why they didn't speak out sooner — the primary was the hard part, and a 19-point Republican registration advantage in the district that includes Nye and other rural counties suggests there's little that can be done to put the brakes on a Hof victory.
Reached by phone on Wednesday, the usually talkative Hof said The Nevada Independent's coverage on him had been "adversarial" and rushed off the call, asking for questions to be emailed. Hof didn't reply to questions by Wednesday night, but his paid campaign adviser Chuck Muth was more willing to talk about the self-proclaimed "Trump of Pahrump's" electoral upset and the disavowals from high-ranking Republicans.
"I think this is actually going to help Dennis, and it's probably going to hurt those guys more," said Muth, adding that Hof would still support the Republican nominees who conspicuously ditched him.
He said polling suggests 45 percent of voters identify themselves as Trump Republicans, and the "Never Hof" mentality would hurt their chances in the same way that Reps. Joe Heck and Cresent Hardy were hurt by dumping Trump in the 2016 election.  
Oscarson, who's been in office since 2012 and has come under increased fire as one of a few Republicans to support Gov. Brian Sandoval's tax package in 2015, didn't pick up phone calls and had only a short statement to offer when asked for comment about the tough defeat.
"The people have made their decision thru the election process," he said in a text message.
Limited options
Some Republicans who are expected to serve with Hof in the Assembly if he wins the general election are already distressed by the prospect of having him as a colleague. Reno Assemblywoman Jill Tolles, for example, said she doesn't support Hof and tweeted about the situation using the hashtag #EnoughAbuse.
The Assembly Republican Caucus had supported Oscarson in the race. Caucus director Eric Roberts said Republicans will need to meet and decide whether they'll support Hof in the general.
"The caucus itself will have to get together and see how it wants to handle things," he said. "We are exploring what options are available."
Roberts said the Assembly has the prerogative to seat its own members, and leaders could decide not to accept him into the body, although that is an exceedingly rare occurrence. Democrat Jason Frierson, who's expected to be the Assembly speaker in the next session, doesn't plan to take that step unless misconduct occurred after Hof was elected or something criminal arose.
"I don't think it would be appropriate as a state to start a precedent of not seating someone you don't like or whose occupation you personally don't agree with if it's legal," he said. "I don't think it would be appropriate for me to speak for the voters of District 36. If that's who they elected, if that's who a majority of their party supported, then they're going to have to live with that being the face of that district."
Frierson said he found it ironic that the rise of Hof, who talks in his 2015 autobiography about his insatiable desire for sex and his liaisons with the women who work for him, has come at a time when women are making great strides in the political arena and could constitute a record 50 percent of his caucus.
Frierson added that he would ensure people at the Legislature feel safe and empowered to report any misconduct, and said, "I'm not going to compromise my values or commitment for an appropriate environment for a Legislature." He also noted that the speaker has the prerogative to assign lawmakers to committees or put them on none at all, although he said he hasn't thought about how that might play out in Hof's case.
Muth, for his part, offered a warning should anyone interfere with Hof assuming a rightfully elected seat.
"If the voters elect him in November and anyone tries to stop him from representing his constituents in the Legislature, they're going to be the ones who have hell to pay," Muth said. "Dennis is no shrinking violet. If they come after him — he's like Donald Trump. He's a counterpuncher, so they ought to think twice before they come after him like that because he's not going to take it lying down. He'll fight back."
Hof's appeal
Hof had run for the same seat last cycle, but as a Libertarian, and lost decisively. Muth attributes Hof's win to more campaign experience, the unifying anti-tax sentiment among Republican primary voters, and Hof's ability to blanket Nye County with advertising, including billboards, and newspaper ads.
While Hof won Nye County by a significant margin, he lost in the Clark County section of the district, where brothels are not allowed and where Muth said people are less comfortable with the idea.
Muth had his theories on why the allegations of sexual misconduct that have been circulating on social media for years and reported this spring by The Las Vegas Review-Journal and The Nevada Independent didn't ground the Hof campaign.
They were "people of questionable credibility, making unsubstantiated allegations," Muth said. "And we've been seeing a lot of that recently, and I think people are starting to say 'OK, we're just not going to take these allegations at face value anymore.'"
Muth also said Hof's charisma, on display up close at the many campaign events he attended, won people over.
"If you ever actually meet the man and sit down with him face to face, he is one of the most friendly, cheerful people that you will ever want to meet and anybody who talks to Dennis Hof will become a Dennis Hof fan," Muth said. "Once people got to meet him and see that he's not the evil demon that he was portrayed, and they said 'oh, OK, I like this guy.' They like him. And they voted for him."
He also said Hof's strategy of not ducking questions about his profession, but not flaunting it either, was effective.
"We also recognize some people are not comfortable with the brothel industry and therefore we did not want to rub it in their face," Muth said. "It's not something we wore on our sleeves, but by the same token it wasn't anything we hid from and I think that was the right mix and the right balance."
The Democrat
Hof's general election opponent is political newcomer Lesia (pronounced Lisa) Romanov, a lifelong resident of Southern Nevada and assistant principal at Woolley Elementary, a Title I school in East Las Vegas. Prior to working in administration, she spent 17 years as a teacher in elementary and middle schools.
Romanov, 51, said her impetus for running was the shooting at a high school in Parkland, Florida, which convinced her the Legislature needed more voices from the education field. She said she didn't get into the election to beat Hof but was "just trying to keep a campaign that's based on Nevada's needs and its constituents."
News that Hof had won the Republican primary touched off a flurry of inquiries about her and her positions, as well as a wave of campaign donations from around the country, she said.
Romanov said she thinks it's possible to win in the heavily Republican district because of her moderate positions. She's not dogmatic against taxes, and says on her website that she'll support DREAMers, but also notes she's a supporter of the 2nd Amendment.
"The things that I stand are for the good of the people. It's not party lines," she said. "I want to do what's best for my constituents. The issues that I'm passionate are — Republican or Democratic  — it's just a healthy, ethical community for our citizens.
"It's not about me. I'm not doing this to glorify myself. My entire life has been serving children and the community," she said.
Campaign finance records show Romanov has only raised about $1,400 this cycle. Frierson said Democrats hadn't yet decided whether to commit support to her race, adding that people of both sides who don't want Hof in office would be responsible for helping an opponent.
"Nevadans across the aisle, on either side, should look at this and consider what Nevada wants to be known as," he said. "And I think across party lines you're probably going to see support to avoid such a black eye on the state."
Accusers react
Diana Grandmaison, who accused Hof of grabbing her by the genitals while she worked briefly at one of his brothels in 2009, said she was concerned about Hof's likely election to the Assembly because he might advocate for an expansion of prostitution. She also said she felt let down by the voters in the district.
"Voters voted against the victims of #Nevada brothels big time here," she wrote in a text message. "They need to know they let us down."
Jennifer O'Kane, who worked at Hof brothels in 2011 and accused Hof of raping her repeatedly while she was a prostitute, said that if the GOP and Nevada wants someone like Hof in office "then I am happy I don't live in NV, or have business there anymore," she wrote in a text message.
"We only want Dennis Hof in jail," said O'Kane, who had lodged a police complaint against Hof in 2016, but was denied prosecution in 2018 when the district attorney said the statute of limitations had expired. "People don't understand this man is very sick."
Hof has called the allegations from O'Kane absurd and issued a lengthy statement asserting that her complaints were "absolutely politically motivated," although he didn't answer a list of specific questions from The Nevada Independent last month about the veracity of the accounts she, Grandmaison and former Lyon County Deputy Brian Putzer gave about him.
His victory also drew criticism from familiar corners of the state, including from people working on an initiative to ban brothels in Nye and Lyon counties, where Hof owns such businesses.
"My heart hurts for all the women who came forward to tell their story regarding what Mr. Hof has done to them. I expect that this result will feel like some sort of validation of the exploitation, sexual assault and abuse they have reported," said Jason Guinasso, a lawyer advising the ballot measure campaigns. "This feeds into the whole idea that Mr. Hof is somehow above the law and not accountable for his words and actions."
Kimberly Mull, a lobbyist who was instrumental in triggering a sexual harassment investigation that eventually led to Democratic Sen. Mark Manendo's resignation last summer, expressed doubts that Hof would be able to maintain good behavior in the Legislature.
"We did so much last session to get out a habitual abuser of women and to put things in place to protect women within the legislative system, and what we have now is we have literally a ticking time bomb," Mull said. "We're going to put him in an environment with young women that are responsible for meeting with him … with having to work with him in order to pass bills, and expect that his behavior automatically is going to change?"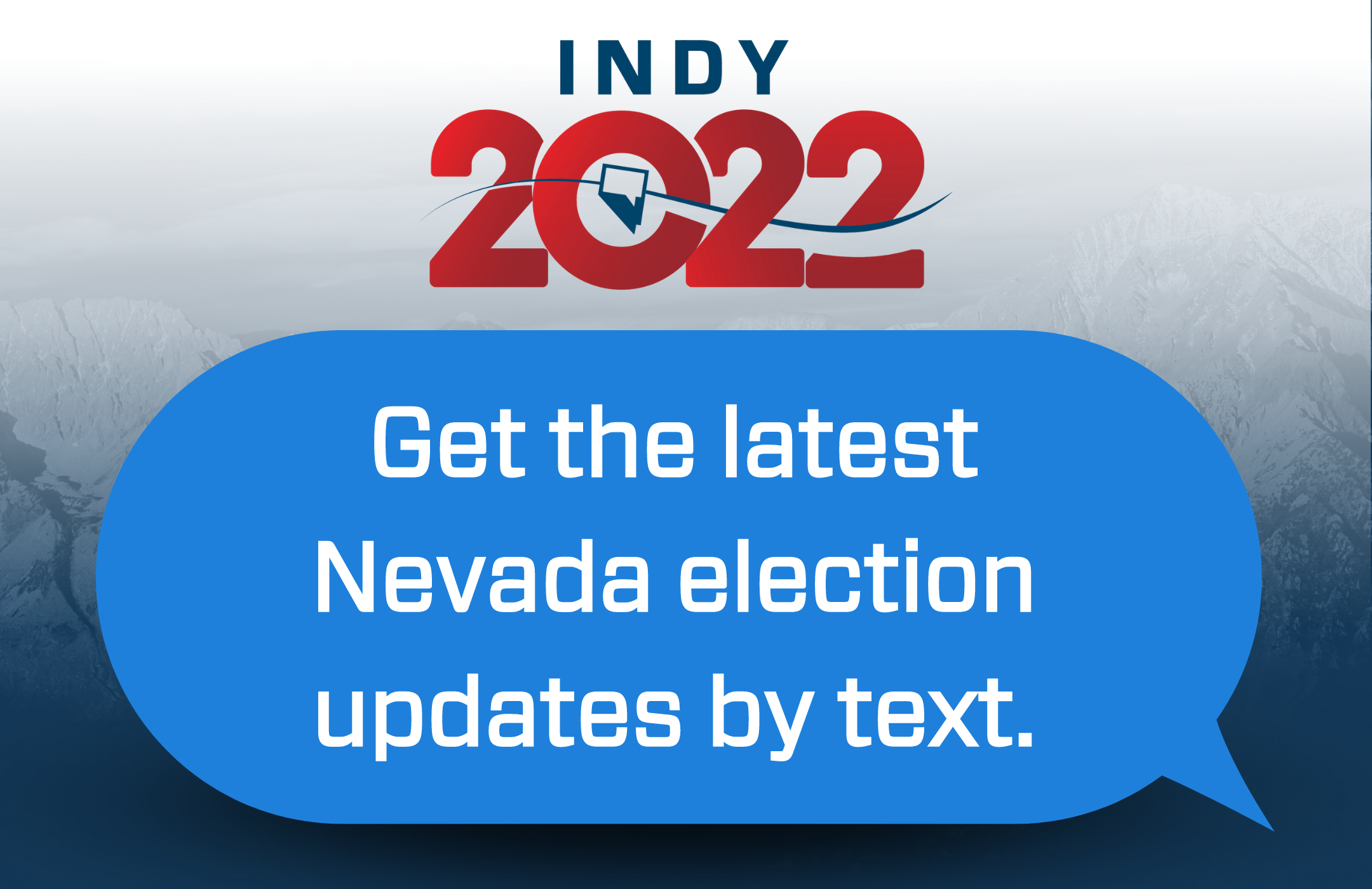 Featured Videos
Comment Policy (updated 4/20/2021): Please keep your comments civil. We reserve the right to delete comments or ban users who engage in personal attacks, use an excess of profanity, make verifiably false statements or are otherwise nasty. Comments that contain links must be approved by admin.