California nonprofit comes out against raising renewable energy standards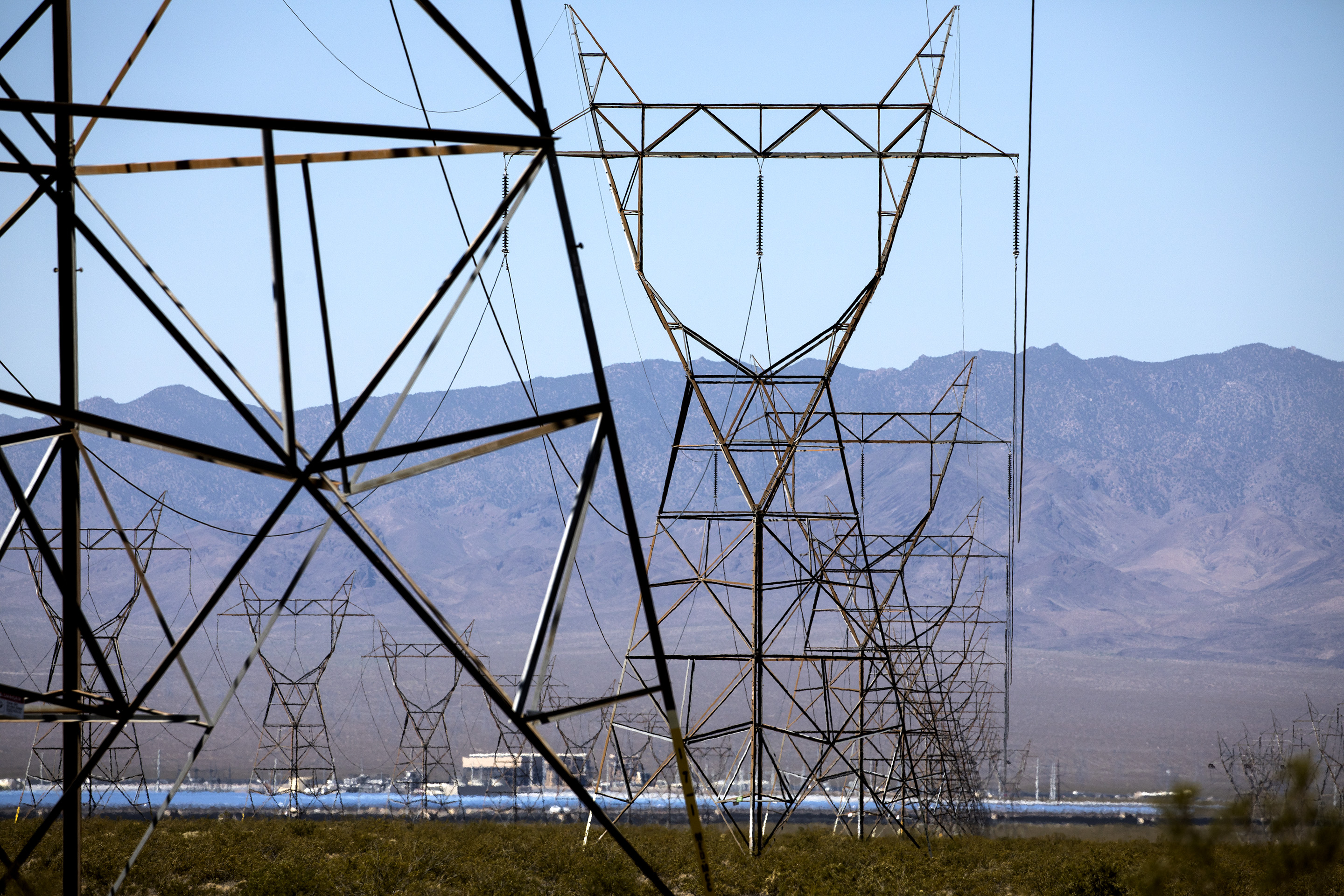 With fewer than 70 days to go before the 2018 election, the first formal opposition to a ballot measure raising Nevada's renewable standards has emerged from a California-based nonprofit.
A new website and social media accounts opposing Question 6 — which would raise Nevada's Renewable Portfolio Standard to 50 percent by 2030 — have been set up in recent weeks by the Coalition of Energy Users, a conservative-leaning nonprofit best known for opposing a proposed increase in gasoline taxes and supporting the oil and gas industry. Such standards require electric companies to include a certain amount of renewably-sourced electricity or energy efficiency programs every year and penalize companies that don't hit the standard.
The nascent effort — the group's website was registered on Aug. 20, and its Facebook and Twitter profiles have about a dozen followers each — nonetheless underscores the first organized opposition to the ballot question so far this election cycle, which has been up to this point entirely funded by groups affiliated with California billionaire and progressive donor Tom Steyer.
The ballot measure would create a constitutional amendment requiring the state's Renewable Portfolio Standard to be gradually raised to 50 percent by 2030. The state's current RPS goal is 25 percent by 2025, and a bill that would have raised the standard to 40 percent by 2030 was vetoed by Gov. Brian Sandoval after passing largely on party lines in the 2017 Legislature.
Raising the standard to 50 percent — which would require affirmative votes in 2018 and 2020 — would place Nevada in the upper tier of states with a renewable standard. As of 2018, only Vermont (75 percent by 2032) and Hawaii (100 percent by 2045) have a standard above 50 percent, with four states — California, New Jersey, New York and Oregon — sharing a goal of 50 percent RPS by 2030.
NV Energy announced in April that it had a 24 percent clean energy portfolio, surpassing the current 20 percent requirement.
The group's website claims that the measure would threaten jobs in manufacturing, agriculture and tourism by raising electricity prices and calls it an "essentially regressive tax on energy" that would harm low-income Nevadans.
It also criticizes the group for being funded solely by Steyer, an "Out of State Hedge Fund Billionaire." The group supporting the ballot measure, Nevadans for a Clean Energy Future, has received slightly over $2 million from the Steyer-backed NextGen Climate Action since the start of the year.
It also claims that a similar policy implemented in California resulted in 57 percent higher rates for residential customers than Nevada.
According to the most recent year-to-date data from the U.S. Energy Information Administration (EIA), the federal agency that tracks average electric prices, Nevada's residential rate of 12.17 cents per kilowatt hour is 42.5 percent less than California's rate of 18.74 cents per kilowatt hour.
Of the six states with a 50 percent or higher RPS target, only Oregon has a lower residential electric rate than Nevada at 10.81 cents per kilowatt hour. Nevada's current all-sector electric price is below both the national average and the average for states in the "Mountain" region and has the 20th lowest prices of all states.
Energy experts typically recommend not drawing too many state-by-state conclusions from EIA data, given that the price of electricity comes from multiple factors ranging from natural gas prices and weather, and because states often add "riders" or other charges to electric bills that aren't the same across states, resulting in pricing variants that aren't reflected in the reported rates.
Eric Eisenhammer, a Republican political operative and founder of the group, didn't return an email seeking comment on Monday. His firm's Nevada director, Cole Azare, worked on Donald Trump's 2016 presidential campaign in Nevada and is an at-large member of Washoe County Republican Party. Azare also didn't return an email seeking comment.
The Coalition of Energy Users board includes former California Assemblyman Dan Logue, who authored a 2010 California proposition to repeal a state law designed to cut greenhouse gas levels and curb carbon emissions. Steyer contributed $10 million to a group that opposed the measure, which was defeated by California voters on a 21 percent margin.
The group hasn't registered as a political action committee with the Nevada secretary of state's office as of Monday. Wayne Thorley, the deputy secretary of state for elections, said the group would likely need to register as a political action committee as soon as it either spends or raises a certain amount of money — $1,500 if its a "primary purpose" PAC, or $5,000 if its main purpose is not to directly support or oppose a particular candidate or ballot question.
In a statement, a spokeswoman for the pro-Question 6 group Nevadans for a Clean Energy Future dismissed the website as a "smear campaign" that supported keeping Nevada reliant on "dirty fossil fuels."
"Our grassroots coalition of Nevada businesses, doctors, nurses and conservation organizations have spent many years working to ensure we bolster the economy and improve our air quality by harnessing our abundance of cheap, renewable resources that will create jobs, reduce pollution and leave a healthier state for future generations," campaign manager Katie Robbins said in an email.
Disclosure: NV Energy has donated to The Nevada Independent. You can see a full list of donors here.
Comment Policy (updated 4/20/2021): Please keep your comments civil. We reserve the right to delete comments or ban users who engage in personal attacks, use an excess of profanity, make verifiably false statements or are otherwise nasty. Comments that contain links must be approved by admin.