Report: Wynn resigns as RNC finance chair in wake of sexual harassment allegations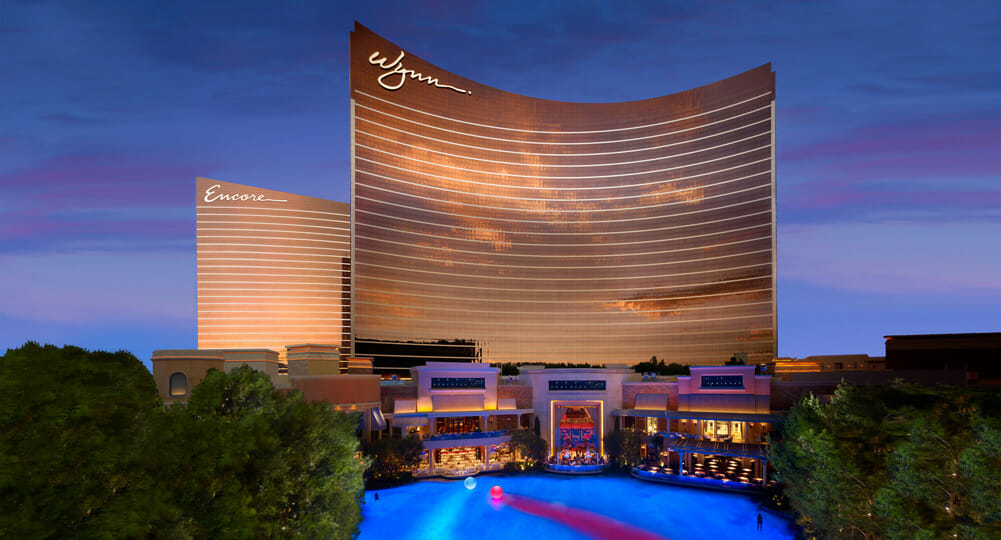 In the wake of sexual harassment allegations, Steve Wynn has resigned as the chief fundraiser for the Republican National Committee, Politico is reporting.
Nevada's Gaming Control Board is aware of the allegations that Steve Wynn, the Las Vegas casino mogul and influential Republican donor and fundraiser, engaged in sexual misconduct with former employees and is reviewing the information, newly-appointed board Chairwoman Becky Harris told The Nevada Independent Friday.
Several former employees told the Wall Street Journal in an article published Friday morning that Wynn, whom President Trump tapped to be the finance chairman of the Republican National Committee, pressured them to perform sex acts, including a manicurist who said he forced her to have sex with him in 2005 and was later paid a $7.5 million settlement. The newspaper said it interviewed more than 150 people for the story, many who spoke anonymously given Wynn's immense power in the industry and the state.
Wynn, 75, denied the allegations in a statement, saying, "The idea that I ever assaulted any woman is preposterous."
"We find ourselves in a world where people can make allegations, regardless of the truth, and a person is left with the choice of weathering insulting publicity or engaging in multi-year lawsuits. It is deplorable for anyone to find themselves in this situation."
He accused his ex-wife, Elaine Wynn, of instigating the allegations in the midst of an acrimonious divorce. In a statement, the company said that it requires all employees to receive annual anti-harassment training and that it offered an independent hotline for anonymous complaints, noting that Wynn had not been the target of any complaint "since the inception of the company."
In another statement sent late Friday, the Wynn Resorts board said it was forming a special committee comprised of "independent directors" to investigate the allegations against Wynn. The committee will be chaired by Pat Mulroy, the longtime former head of the Southern Nevada Water Authority and former member of the state's Gaming Commission.
"The Board is deeply committed to ensuring the safety and wellbeing of all of the Company's employees and to operating with the highest ethical standards," the company said in a statement.
The incident with the manicurist was referred to in general terms in a lawsuit in which Elaine Wynn is seeking to remove restrictions on the sale of her stock in Wynn Resorts, according to the Journal.
It is unclear what action Nevada's gaming regulatory bodies, the Gaming Control Board and the Gaming Commission, plan to take in response to the allegations. The Massachusetts Gaming Commission said Friday that it will conduct a regulatory review of Wynn Resorts, which is building a casino near Boston, according to the Journal.
Harris, who recently took over as Nevada's Gaming Control Board chair earlier this month, said, "We're aware of the situation and we're reviewing the information" but did not specify any further action the board plans to take. The board is responsible for protecting the stability of the gaming industry through investigations, licensing, enforcing laws and regulations and maintaining the public's confidence in the industry.
As a former state senator, Harris received $17,500 in contributions in 2014 from Wynn, his wife Andrea Wynn and Wynn Las Vegas. Wynn made nearly 400 individual contributions totaling nearly $2.4 million either directly or from his resorts to candidates for state offices since 2006.
State law gives the Gaming Commission the authority to determine who is qualified to receive a gaming license and requires that they find the applicant "a person of good character, honesty and integrity." Regulations also state it is the policy of both the board and the commission to require that all gaming establishments are operated in a manner suitable to protect the "public health, safety, morals, good order and general welfare of the inhabitants of the State of Nevada."
The news had an immediate effect on the casino company's shares, sinking more than 8 percent in the immediate aftermath of the Journal's story being published. However, an initial analysis by Morgan Stanley says that while analysts are "concerned" by the allegations, the initial stock reaction might be "overdone," because this is not the first time discussions of some of the allegations have surfaced, all of the incidents in the article happened in 2005 or earlier and there are other important executives at Wynn Resorts besides Wynn himself.
Wynn owns approximately 12 percent of Wynn Resort shares, a stake worth $2.4 billion.
Though he got his start in Las Vegas purchasing a small stake in the Frontier in 1967, Wynn came to prominence in the "family friendly" era of Las Vegas in the 1990s. The opening of the Mirage, considered a risky, $630 million gamble at the time, marked a turning point for Las Vegas with its opulent gold windows and lush indoor forest. He followed the project up with Treasure Island, with its kid-friendly pool and battles between pirates on the manmade lake outside, in 1993.
He also built the Bellagio, at the time the most expensive hotel in the world, considered another turning point for Las Vegas that set the stage for the development of some of the most opulent hotels on the Strip. In 2005, Wynn opened his namesake hotel, the Wynn Las Vegas, on the site of the former Desert Inn, followed three years later by a twin tower, the Encore.
Wynn said earlier this week that he planned to move "rather quickly" on the construction of a new hotel across the street from the Wynn and Encore, according to the Las Vegas Review-Journal. Work is already underway on a separate 47-story, 1,500-room hotel between the Wynn and Encore towers announced last fall.
Wynn was appointed to serve as the RNC's finance chair last February. He and President Donald Trump, who bitterly fought in a series of court battles in the late 1990s, have since repaired their relationship, with Wynn serving on the president's inauguration committee.
Nita Chaudhary, co-founder of anti-sexism group UltraViolet, said in a statement that the company and the RNC should cut ties with Wynn immediately.
"The board of Wynn Resorts must prove that it stands against sexual assault and with survivors, and take immediate action to remove Steve Wynn from the company," she said.
Both individually and through his various properties, Wynn is a prodigious political contributor to both federal and state-level candidates, though his donations have recently gone more toward Republicans.
In 2017, Wynn Resorts contributed $41,900 to Nevada-level candidates, including $20,000 to a PAC associated with Attorney General Adam Laxalt and $15,000 to Clark County District Attorney Steve Wolfson.
He and his wife, Andrea, have also donated to a plethora of congressional and presidential candidates, PACs and state parties over the last two decades, including donations of more than $2 million federal contributions to Republican candidates and groups since 2001 and nearly $2.4 million in state contributions (including through Wynn Resorts and its subsidiaries) to Republican and Democratic candidates since 2006.
In 2017, Steve and Andrea Wynn reported donating to Arizona Sen. Jeff Flake, Georgia Rep. Karen Handel, Sen. Dean Heller and congressional candidate Michelle Mortensen. He also donated $100,000 to the National Republican Senatorial Committee last year.
A Las Vegas Metro Chamber of Commerce spokeswoman said Friday that the chamber has no plans to return a $2,900 contribution given by Wynn Resorts in February 2017 to its Biz PAC. The other six recipients of Wynn money in Nevada in 2017 did not respond to requests on Friday from The Nevada Independent about what they planned to do with their Wynn donations.
In a statement Friday afternoon, Democratic Senate candidate Rep. Jacky Rosen called on Heller to disavow Wynn's support of his candidacy and called on him to step down from the RNC.
"No matter how powerful you are, there should be zero tolerance for sexual harassment, and I stand with the women bravely coming forward to share their stories," she said. "The national Republican Party should remove Mr. Wynn as their lead fundraiser, and Sen. Heller should do what's right by rejecting Mr. Wynn's support and calling on him to step down from this prominent RNC position."
Editor's Note: Wynn Resorts, The Elaine P. Wynn Foundation, and Elizabeth Patricia Mulroy have donated to The Nevada Independent. You can see a full list of donors here. The board of The Nevada Independent had a meeting on 1/29/18 to discuss whether to return the $75,000 2017 donation from Wynn Resorts. The vote was unanimous in favor of keeping the contribution. Editor Jon Ralston explained the decision here.
Updated at 12:38 p.m. on 1-26-18 to provide additional details.
Updated at 1:53 p.m. on 1-26-18 to add additional details about Steve Wynn's early history in Las Vegas.
Updated at 2:51 p.m. on 1-26-18 to include a statement from Rep. Jacky Rosen.
Updated at 3:33 p.m. on 1-26-18 to include campaign contributions Gaming Control Board Chair Becky Harris received from Steve Wynn when she was a state senator.
Updated at 4:32 p.m. on 1-26-18 to include information about whether recipients of political contributions from Steve Wynn plan to return the contributions they received in 2017.
Updated at 7:58 p.m. to include a new statement from Wynn Resorts.
Updated at 11:30 a.m. on 1/27/18 to include the Politico report that Wynn is resigning as RNC Finance Chair.
Disclosure: Wynn Resorts has donated to The Nevada Independent. You can see a full list of donors here.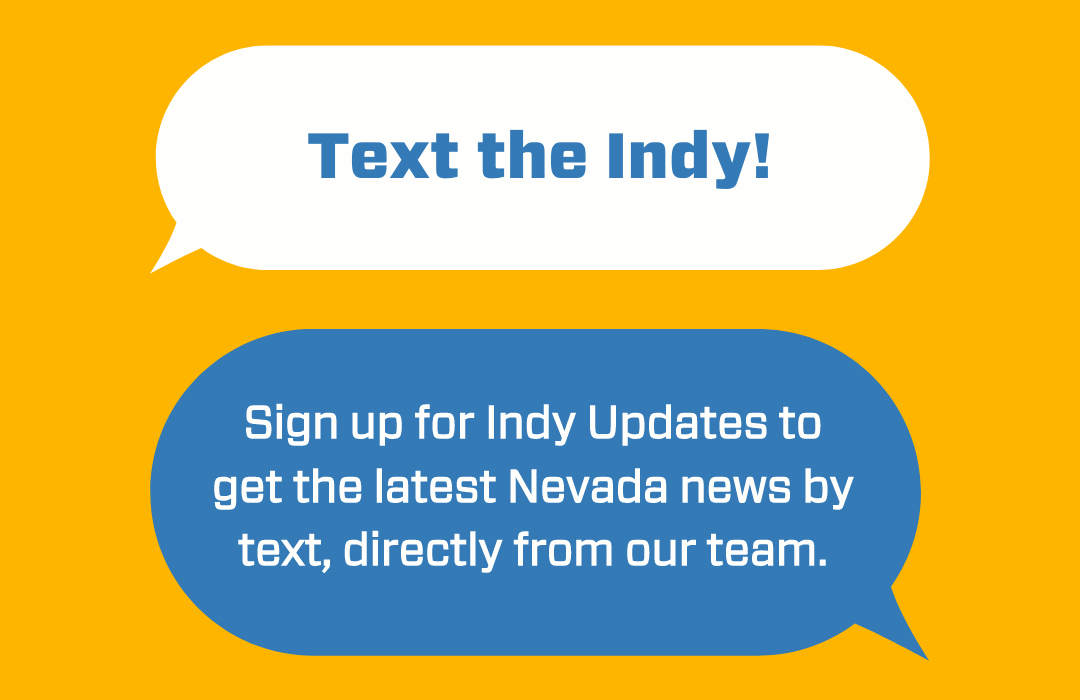 Featured Videos