State Sen. Becky Harris to become first female chair of Nevada Gaming Control Board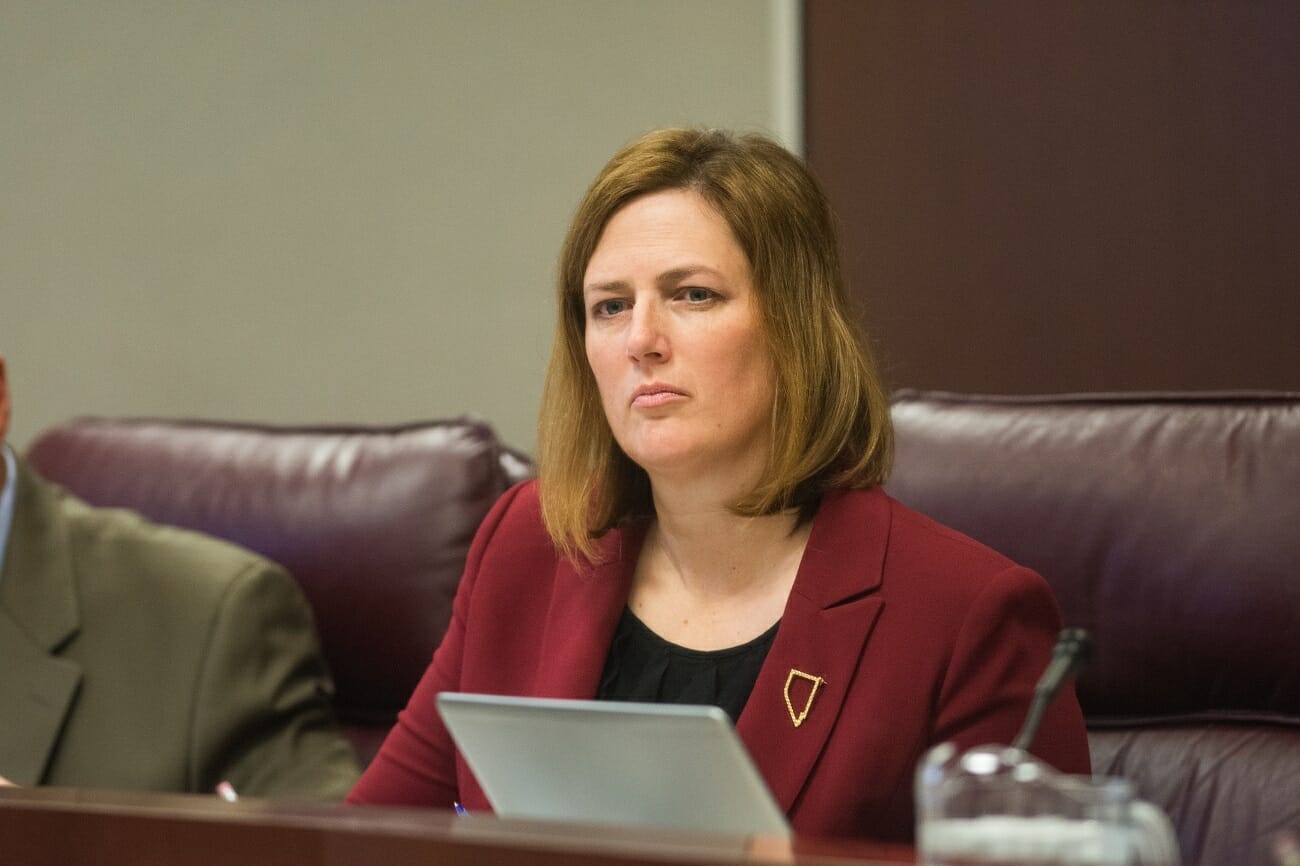 State Sen. Becky Harris is stepping down from her legislative post to become the first female chair of the Gaming Control Board, the governor's office announced Friday morning.
Harris is the second-ever female appointee to the Gaming Control Board, following in the footsteps of Patricia Becker who was appointed to the board in 1982. Harris was offered the post and accepted it Thursday evening.
Harris, a lawyer at Jerimy Kirschner & Associates, holds a Master of Laws (LL.M.) in Gaming Law and Regulation from UNLV's Boyd School of Law, in addition to a J.D. from Brigham Young University, a master's from UNLV and a bachelor's from Brigham Young. She is a member of the bar in both Nevada and Virginia, as well as the U.S. Supreme Court.
Gov. Brian Sandoval said in a statement that he is "confident" that Harris will serve with "distinction and integrity."
"Nevada's gaming regulatory structure is the best in the world and it is imperative that the public servants who serve on this commission are beyond reproach and willing to make difficult decisions," Sandoval said. "Becky has served her community as an elected official and worked to pass legislation which codified the e-gaming decision made by the Gaming Policy Committee which authorized e-gaming competitions, helped spur innovation in gaming, and ensured Nevada remain on the forefront of new opportunities in one of our state's oldest industries."
Harris said she applied to be a part Boyd's inaugural LL.M. class during the 2015 legislative session after serving on the Senate Judiciary Committee and realizing she didn't have the in-depth knowledge she wanted about gaming issues.
The Republican senator called her decision to leave the Senate "very difficult," both because she wants to continue to serve her constituents and because her swing district seat will be one of the more difficult for Republicans to hold onto in the 2018 election.
"I feel a responsibility to shepherd my seat. However, the world is not static, and different opportunities come up at a time when it's least convenient," Harris said. "You look at Scott Hammond running for Congress. You look at Senator Roberson running for lieutenant governor. These are individualized decisions people have to make."
Senate Republicans need to hang onto all of their seats and and also pick up two more to gain control of the Senate in the 2018 election. Not having the incumbent in Senate District 9 will make it just that much harder for Republicans to hold onto her seat, though the outcome of a pending recall of two Democratic senators could tip the balance back in Republicans' favor.
Harris said she didn't face any pressure from Republican Senate Leader Michael Roberson, who learned she was under consideration for the chair from another source, to run for re-election.
"We talked, and he knew I was interested," Harris said. "He understood that it was my decision."
Roberson, in a statement, called Harris "one of the brightest minds" in Nevada.
"There is no better person to be appointed to the Gaming Control Board and her historic appointment as the first female chairwoman is befitting considering her resume, which is second to none," Roberson said. "I am extremely happy for Becky and know she'll be outstanding in this position."
The announcement comes just a day after the conclusion of the board's January meeting, which was presided over by just two members of the board after board Chair A.G. Burnett tendered his resignation last month. Sandoval designated member Shawn Reid as acting chair of the board in the interim.
It's possible that Harris could serve as chair no longer than a year as she was appointed to serve out the remainder of Burnett's term, which lasts until January 2019. There is no guarantee that Sandoval's successor, who will be elected in November, will re-appoint her to another four-year term with the board.
But Harris said that she's hopeful that she will be able to fulfill the responsibilities of the office in a way that might place her under consideration for reappointment by a future governor.
"It's a one-year appointment, and I'm cognizant of that," Harris said. "But I believe this is the right opportunity for me, and we'll see what happens in a year."
She said it was "probably a little too soon" to talk about what her priorities for the board will be. However, she noted the state is at the crossroads for a number of important gaming issues, including how marijuana intersects with the gaming industry, the potential for the legalization of nationwide sports betting and ongoing security issues in casinos.
"We have some very important, weighty issues we're going to be facing, and I think that they're going to be interesting," Harris said. "I'm looking forward to spending some time with fellow board members Shawn Reid and Terry Johnson talking about what some of those issues are."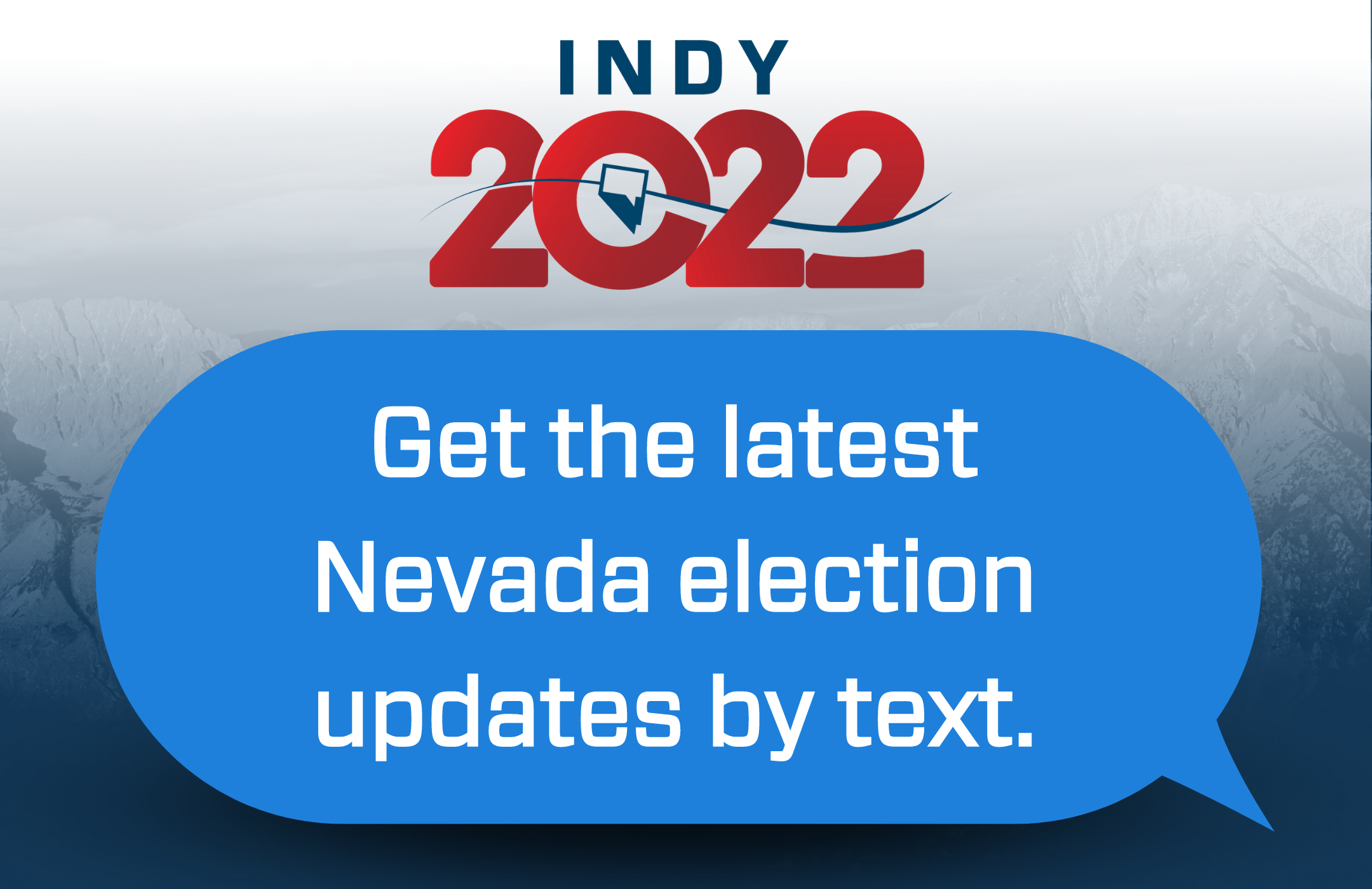 Featured Videos
Comment Policy (updated 4/20/2021): Please keep your comments civil. We reserve the right to delete comments or ban users who engage in personal attacks, use an excess of profanity, make verifiably false statements or are otherwise nasty. Comments that contain links must be approved by admin.