Celebran fin de ESA, pero continuarán la lucha por bloquear programas similares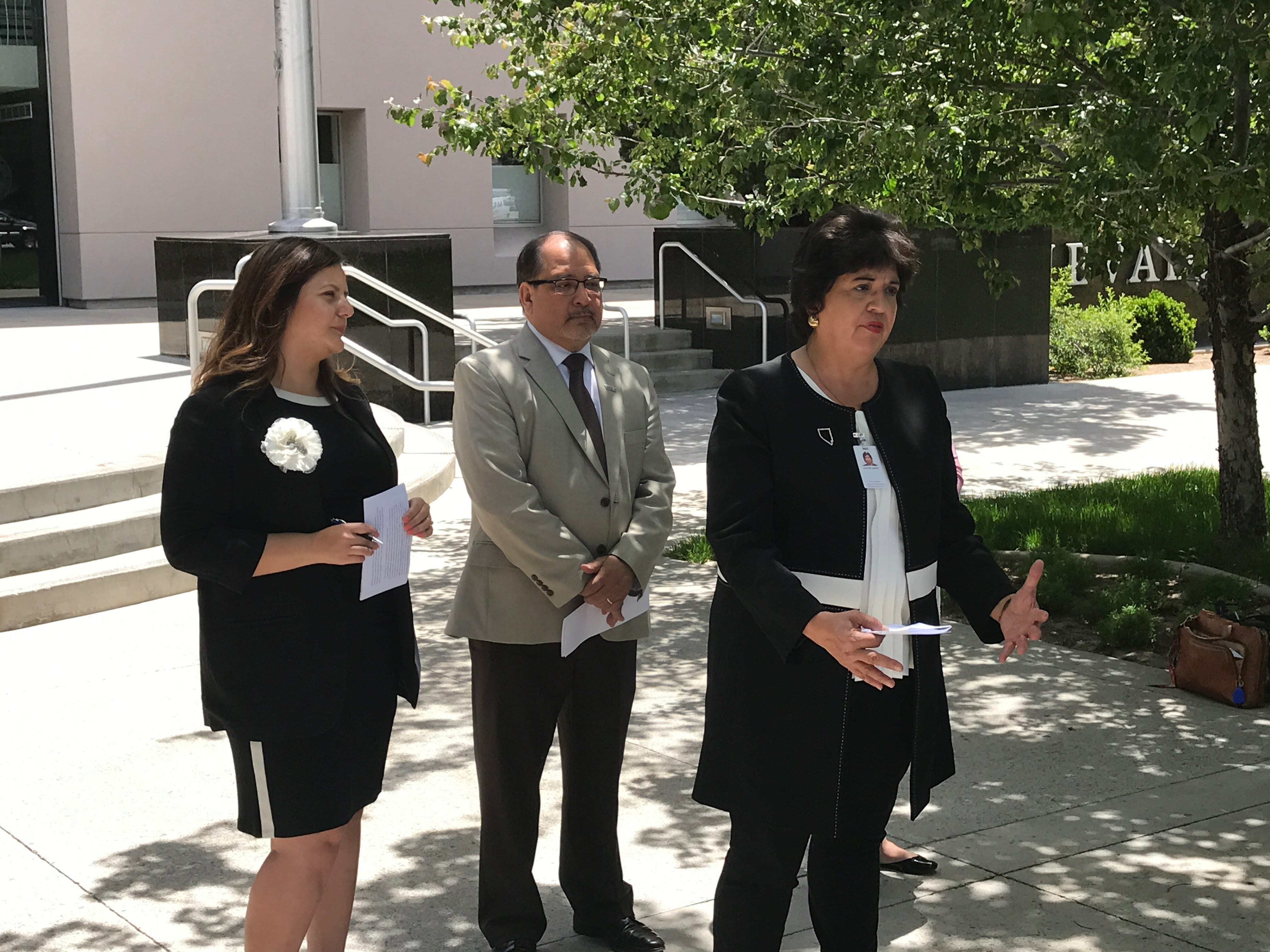 Una coalición integrada por diversos grupos progresistas realizó una conferencia de prensa la tarde de este lunes a las afueras de la Legislatura Estatal para expresar su gratitud a líderes Republicanos y Demócratas por haber llegado a un acuerdo que terminó cerrando el camino al programa Cuenta de Ahorros para la Educación.
Education Savings Account (ESA, por sus siglas en inglés) estuvo en el ojo del huracán desde la Sesión Legislativa del 2105, cuando el Senador Republicano Scott Hammond presentó el proyecto de ley que logró ser firmado por el gobernador Sandoval, pero nunca alcanzó a entrar en efecto; la Suprema Corte de Nevada ordenó que el mecanismo de fondos no era constitucional.
Representantes de The Public Money Public Schools (PMPS, por sus siglas en inglés) integrada por los grupos Educate Nevada Now, the Nevada State Education Association, the ACLU of Nevada, y Battle Born Progress, expresaron en un comunicado de prensa que siempre se mantuvieron firmes con los líderes de la Asamblea contra la propuesta estilo cupones "que discrimina y debilita el valor de la educación pública".
Sylvia Lazos, directora de política de Educate Nevada Now, dijo que la Asamblea Demócrata estaba "muy en contra de tomar fondos públicos, especialmente cuando no estamos llenando lo suficiente las necesidades de los niños".
Tras la derrota de la financiación para ESA, la elección escolar se amplió en Nevada a través de $20 millones de dólares en créditos fiscales para apoyar el Programa de Becas de Oportunidad de Nevada (Opportunity Scholarships, por su nombre en inglés) que ofrece una amplia variedad a las familias.
"El presidente Trump y la secretaria DeVos, de educación, quieren usar el dinero para privatizar las escuelas", dijo Rubén Murillo, presidente del Sindicato de Maestros del estado de Nevada, "el estado está mandando un mensaje a toda la nación: aquí no se puede usar dinero público para las escuelas privadas. En Nevada eso no va a pasar".
En una entrevista con The Nevada Independent, Hammond comentó que iba a continuar sus esfuerzos para  asegurarse de financiar ESA: "Creo que es una idea a la que le ha llegado su tiempo y no tengo duda que es lo que las familias necesitan y quieren", dijo.
PMPS indicó que continuará su batalla contra cualquier programa o esquema de cupones que usen subsidios públicos para organizaciones privadas.
El gobernador Brian Sandoval consideró que se hicieron inversiones sin precedentes en el sistema de educación del estado y que ESA, a pesar de haber sido un tema que incluyó en su Informe del Estado, no se pudo concretar.
"Trabajamos duro. Simplemente no llegamos a un acuerdo", dijo, "pero al final del día, invertimos $20 millones de dólares en nuestras Becas de Oportunidad, que es un programa que se ha tratado y se ha puesto a prueba y estuvo a capacidad en muy poco tiempo."
Sandoval dijo sentirse decepcionado acerca de ESA, pero la realidad era que los demócratas no iban a apoyar el programa. "Hubo momentos en que sentí que podíamos hacerlo y al final del día, no sucedió", agregó.
Imagen principal: Representantes de The Public Money Public Schools, las afueras del edificio de la Legislatura Estatal durante conferencia de prensa. 5 de junio del 2017. (Foto: Luz Gray).
Entrevista con Sylvia Lazos, directora de política de Educate Nevada Now.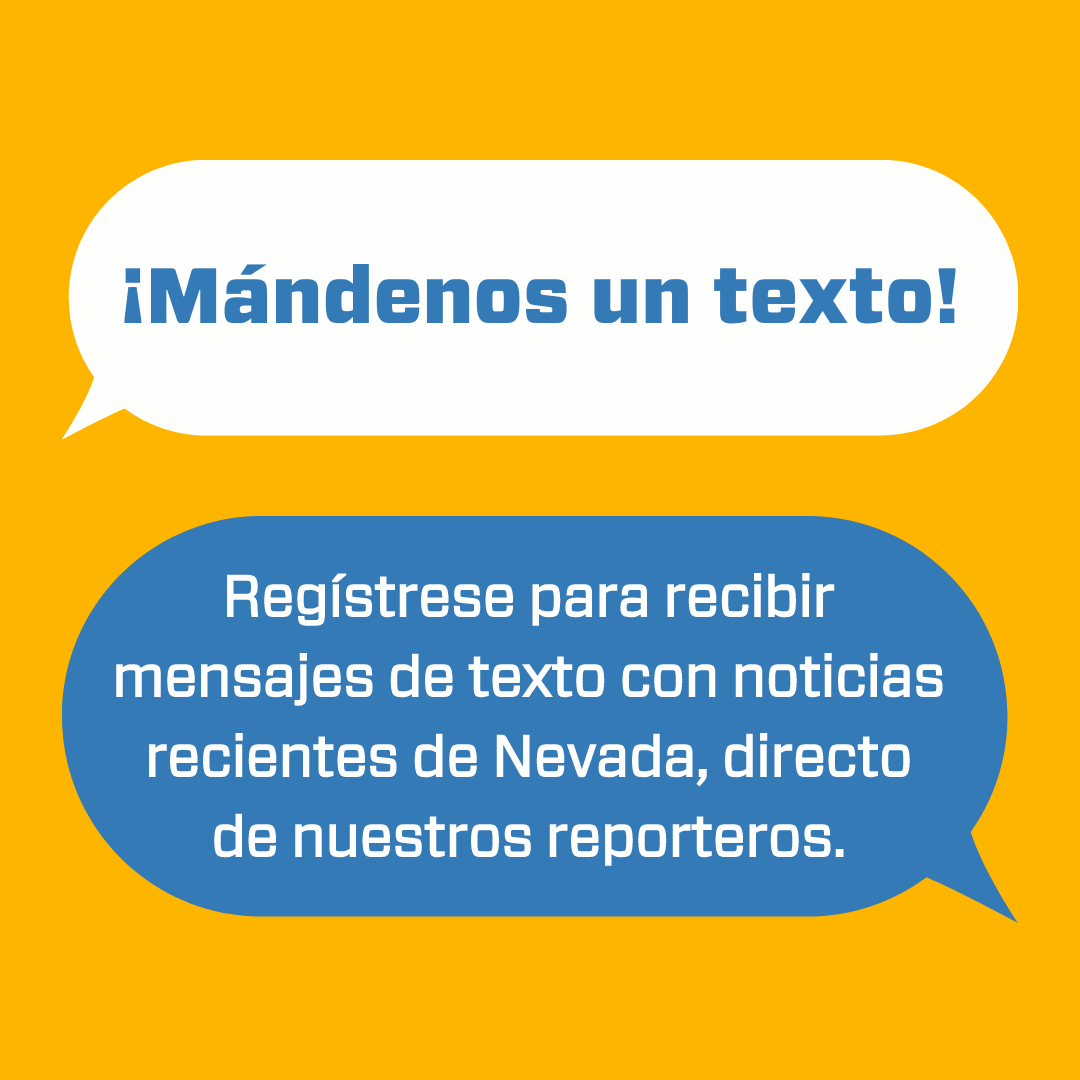 Featured Videos
Comment Policy (updated 4/20/2021): Please keep your comments civil. We reserve the right to delete comments or ban users who engage in personal attacks, use an excess of profanity, make verifiably false statements or are otherwise nasty. Comments that contain links must be approved by admin.