Clark County School Board races draw many contenders, similar themes in their platforms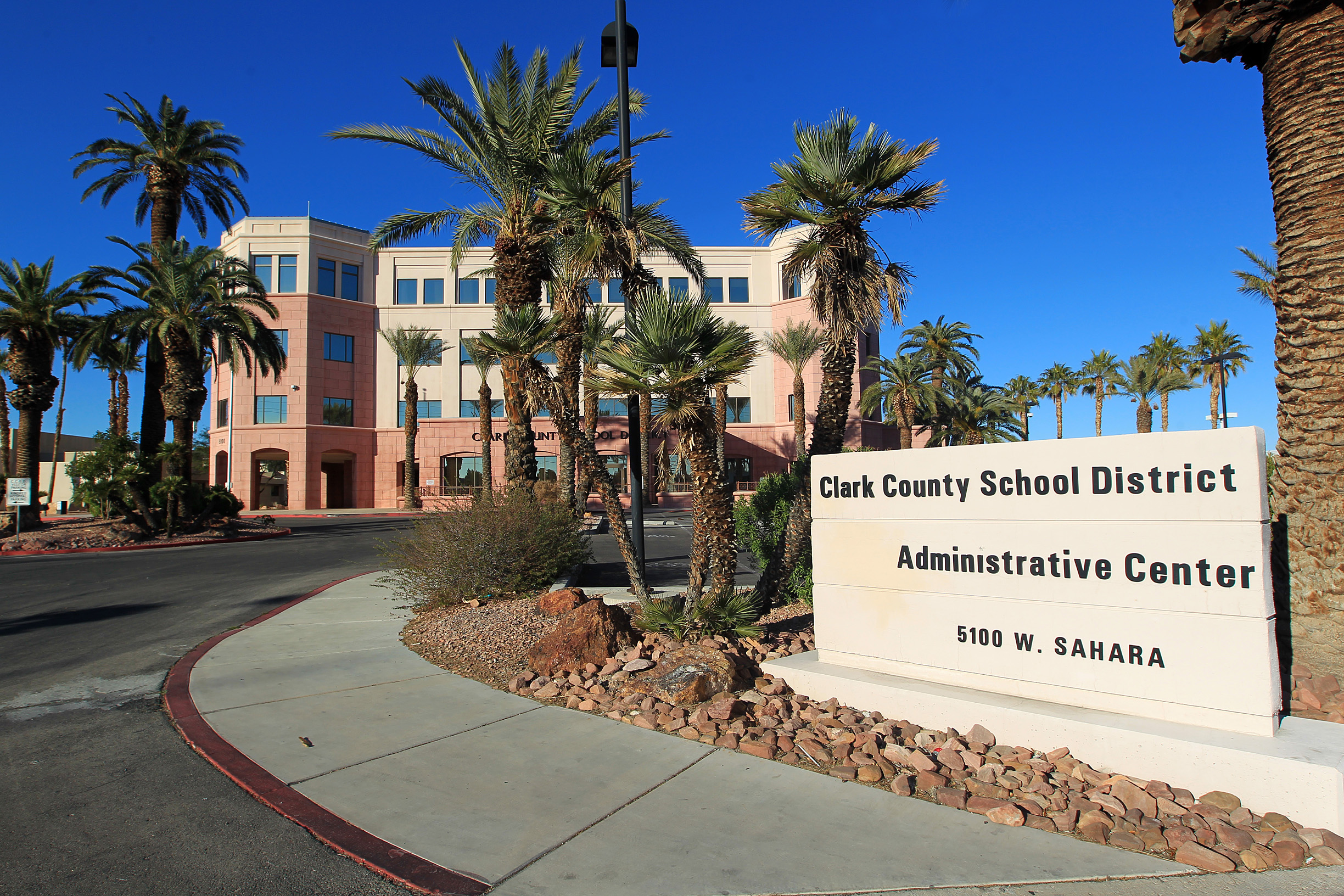 In an aging, wood-paneled room on Flamingo Road, seven elected officials gather several times a month to discuss education.
They make up the Clark County School Board of Trustees — a governmental body tasked with providing policy oversight and direction to the superintendent of the nation's fifth-largest school district. Although the pay is meager ($9,000 per year), the hours long (meetings alone often stretch beyond four hours) and the obligations many (school visits, parent meetings and frequent district events), trustees arguably have one of the toughest political jobs considering it's their elected duty to ensure the best education possible for Southern Nevada children.
Whether they live up to that ideal is another matter, sure to conjure a range of opinions in the education community. But the point is this: The down-ballot trustee races carry great responsibility and grant decision-making powers with broad implications for the entire region.
Three board seats are up for grabs in the November general election. Only two of those races — in Districts D and F — will appear on the primary ballot, though.
That's because there are only two candidates running in the District G race:  incumbent Linda Cavazos, who was appointed last year when the seat became vacant, and Ryan Scalia.
The primary election will whittle down the field of candidates in the other two races. District D boasts four candidates, while District F has nine. Former Assemblyman David Gardner, who was vying for the District F seat, bowed out of that race last month after accepting a job in the attorney general's office, but county election officials said his name will still appear on the ballot.
Whoever snags the District F seat in the November election will be a newcomer to the board because there's no incumbent in that race. Board member Carolyn Edwards is term-limited out of office.
The District D race does feature an incumbent — embattled Trustee Kevin Child, who has had a controversy-riddled first term that resulted in the superintendent banning him from visiting schools. Child also earned a reputation as a financial bulwark on the board as the district faced back-to-back budget deficits.
Child is up against three challengers in the primary election. And that, too, hasn't been without some drama. Child accused his competitor, Irene Cepeda, of changing her last name (from "Zepeda" to "Cepeda") to gain an advantage on the ballot, which lists candidates in alphabetical order. Cepeda has denied the allegation, saying she changed the first letter to reflect its original spelling. Her eventual entry into the school board race was "not the catalyst" for the name change, she said.
Cepeda does have one undisputed advantage in the race — money. She has outraised Child by more than $17,000. According to campaign finance reports, she has raised $17,659 this year; he has raised $500.
For a closer look at all the candidates running for school board seats in Clark County, check out our miniature profiles below:
DISTRICT D CANDIDATES (See map of this district.)
Candidate: Irene Cepeda
Age: 29
Occupation: Title V project coordinator at Nevada State College
Campaign cash: Cepeda has raised $17,659 so far this year, according to campaign finance reports. Some of her big donors include the Las Vegas Metro Chamber of Commerce ($2,500), the Committee to Elect Olivia Diaz ($1,500), Sheet Metal Local 88 ($1,000) and Glenn Christensen ($1,000), who has been involved in the school district's reorganization. She also received a $250 donation from current Trustee Carolyn Edwards.
Reason for running: Cepeda said unhappiness with the current school board motivated her to join the race. "I figured I could continue to complain, but I could also do something about it," she said.
Cepeda, who attended Clark County schools and has a master's degree in education, said she has a passion for ensuring students receive the best education possible. She's president of the Latino Youth Leadership Foundation and a member of the College Journey Initiatives advisory board.
"All of these little pieces brought me to where I am today," she said.
Name three priorities if elected as a school trustee: Cepeda said the key to accomplishing anything in office is gaining the community's trust, so that's her first priority.
"You really can't create any type of change without having buy-in," she said.
But, in the process, she wants to redirect the school board's attention back to student achievement. Cepeda said she's shocked by how little the board mentions students and their learning challenges and successes during lengthy meetings.
Cepeda, who works in higher education, also wants to strengthen bonds between the K-12 system and college and universities.
How you envision the school district five years from now: Cepeda hopes to see the Clark County School District morph into an organization that has a positive climate and culture. Low morale among district employees hurts kids, she said.
"It starts with transparency from leadership," she said.
***
Candidate: Kevin Child (incumbent)
Age: 56
Occupation: Real-estate broker
Campaign cash: He raised $500 so far this year, according to campaign finance reports.
Reason for running: Child, who's seeking a second term on the school board, reiterated his familiar refrain when asked why he wants to remain a trustee. The District D representative said he wants to create "real transparency" within the district, "fight the corruption" and eliminate a "top-heavy" administrative structure.
Child's first term hasn't been without controversy. Superintendent Pat Skorkowsky banned him from visiting schools last year after ongoing complaints about his behavior in schools. He was also the subject of a workplace harassment allegation lodged against him by the district's deputy superintendent, Kim Wooden.
The embattled trustee, however, has cultivated a reputation as an outspoken board member and vocal critic of Skorkowsky and district finances. More recently, he has raised questions about Skorkowsky's decision to hire board President Deanna Wright's husband as a teacher.
An independent investigator is looking into whether Skorkowsky broke any protocol by hiring Jason Wright, who was reassigned to another school after a child accused him of kicking and grabbing his collar.
"I'm about the corruption," Child said, referring to his pledge to weed it out. "This is how we're failing in the Clark County School District — the favoritism that goes on in this district."
Name three priorities if elected as a school trustee: Child said he wants to meet with state legislators to work on correcting the school funding formula, streamline paperwork so it's less burdensome on educators and make the district's bargaining process with labor groups more transparent.
"Why should it be secret?" he said of the bargaining process. "Everyone needs to see what we're doing."
How you envision the school district five years from now: "My hope is to have a good leader in every school because it starts at the ground level," he said. "It starts with the principal."
Child said the key to achieving that vision is providing appropriate leadership training for principals.
***
Candidate: Leobardo Martinez, Jr.
Age: 23
Occupation: Salesperson at Fry's Electronics
Campaign cash: Martinez reported raising $526 from Jan. 1 through May 18, but that money appears to come from himself and another family member, according to campaign finance reports. The address listed on the donations is the same as the one he provides for himself.
Reason for running: Martinez, a product of the Clark County School District who's now studying political science at the College of Southern Nevada, said he joined the race to help improve the education system. He said he's heard some of students' struggles firsthand because his 16-year-old sister attends Desert Pines High School.
"I want to be able to help them out," he said. "They seem to be struggling a lot in school. They're bullied. They feel like they're not being heard."
Name three priorities if elected as a school trustee: Martinez said his priorities would be increasing funding for the district, making adjustments to the academic content standards known as the Common Core and making sure charter schools are "properly planned."
"We want to make sure the charter schools are running appropriately," he said.
(The school district can't interfere with the operations of a charter school, which receives public money but has a "contract" or "charter" with a state entity or district. School districts and the State Public Charter School Authority can sponsor charter schools, and that involves submitting yearly reports about their academic progress. The Clark County School District sponsors seven charter schools along with two distance-learning charters.
The school board also can't unilaterally change content standards. In 2010, Nevada adopted Common Core State Standards and they became known as the Nevada Academic Content Standards for English Language Arts and Mathematics.)
***
Candidate: Eli Thompson
Age: 21
Occupation: UNLV student majoring in political science and part-time real-estate agent
Campaign cash: He raised $100 so far this year, according to campaign finance reports.
Reason for running: Thompson said watching ineffective board leadership unfold over the last few months motivated him to run, along with a desire to bring his ideas — as a recent product of the school district — to the elected position.
"Before we start enacting policy, we have to make sure the people who are there to propose it and go through the process are able to do so competently," he said.
Thompson's mother is a teacher and he said that helped shape his view on education matters. He also serves as an officer for the Nevada Minority Health and Equity Coalition.
Name three priorities if elected as a school trustee: Thompson said he wants to expand policies that promote diversity and tolerance for all students, including those who identify as transgender or have disabilities. Other priorities include bolstering the school district's sex-education curriculum and working with state lawmakers to fix education funding.
"We should be doing everything we can to even the playing field for our kids," he said.
How you envision the school district five years from now: Thompson said he'd like to live in a Clark County that boasts a school district where there isn't inequity between ZIP codes. Shrinking the achievement gaps between student subgroups, he said, will require the district to "raise the tide in general."
It will take including students, parents and community members in the policy-formation process to make that vision a reality, he said.
***
DISTRICT F CANDIDATES (See map of this district.)
Name: Mary E. Ballinger
Age: Unknown
Occupation: Unknown
Campaign cash: She did not report raising any money for her campaign.
Reason for running: The Nevada Independent could not reach Ballinger for an interview and her campaign did not have a website available.
Candidate: Eileen Eady
Age: 44
Occupation: Operates an in-home daycare
Campaign Cash: Eady raised $1,407 from Jan. 1 through May 18, according to campaign finance reports.
Reason for running: Eady decided to run because of her school-aged children. As a former paraprofessional and special-education teacher for 14 years, Eady said she knows firsthand the challenges of keeping students and teachers engaged and happy in the classroom.
Eady also pointed to her understanding of what works and what doesn't for students and educators.
Eady said Nevada shouldn't be ranked last for education because it has the resources to improve schools. She sees the budget process as a key component of turning Nevada's ranking around.
Her experience teaching in inner-city Baltimore and rural Mississippi schools gave her valuable insight on how to better use available funds, she said.
"I think that with the resources that we have in Nevada, we can do a lot more with funding than achieving last, because we are not last in talent," Eady said.
Name three priorities if elected as a school trustee:
Eady emphasised securing funding for schools as her first priority. She plans to petition the Legislature — even during off years — to ensure funding is at a suitable level to give students what they need.
"I think if we can have a special session for a stadium, we can do better for our children," Eady said.
Second on her list is to conduct staff and personnel surveys. Eady said the trustees have to find out what district employees need to perform their jobs and empower them so they don't feel isolated and underappreciated.
Eady also wants to streamline websites for Clark County schools, making them consistent and filled with information helpful to parents.
"If we want to keep parents engaged they have to find information that they need," she said.
How you envision the school district five years from now: "My vision is a school where achievement has increased because class sizes have reduced and we are funded with a funding formula that doesn't put us last in the nation," she said. "I think school funding, it's on everyone's minds, the talk of how we fund our schools. I will talk to (the) Legislature and put pressure on our elected officials. I am a very tenacious person and I won't stop knocking on doors to get what we need."
***
Candidate: Danielle Leeann Ford
Age: unknown
Occupation: Marketing strategist and CEO of Ford Funnels
Campaign cash: Ford raised $1,730 since the beginning of the year, according to campaign finance reports.
Reason for running: The Nevada Independent could not reach Ford for an interview, but her campaign website describes Ford as a high-school dropout and teen mother who went on to obtain her GED and start her own business. On her campaign site, Ford lists the teacher shortage as the biggest problem the school district faces, and she wants to develop education programs at every high school to help boost the pipeline. Other priorities listed on her website include increasing parent involvement, updating the sex-education curriculum, enhancing student safety, supporting teachers and increasing state funding.
***
Candidate: Kali Fox Miller
Age: 37
Occupation: Attorney
Campaign cash: Miller reported raising $6,257 from Jan. 1 through May 18, according to campaign finance records. Some of that money included loans to herself, but she also picked up contributions from a couple of notable donors, including $250 from District Attorney Steve Wolfson and $250 from Assemblyman Tyrone Thompson.
Reason for running: Miller, a fourth-generation Nevadan, is surrounded by educators, including her husband's parents. The proximity to teachers heightened her interest in education, and then she participated in a program called Emerge Nevada, which trains and encourages women to run for office. She soon realized running for school board would be a natural fit.
"I honestly don't think we will begin to address academic achievement until we resolve our outstanding issues," she said. "We went through a budget crisis when I was in school in the '90s and then we went through another one when I was in college in the 2000s."
Name three priorities if elected as a school trustee: Miller's first priority would be defining what a student's education in the school district should look like. She said that's a "top to bottom" overview that should examine everything from cost to education materials as well as desired academic results.
Her other priorities include making sure the district's police makes sense from a legal standpoint and raising the bar for academic achievement.
"We need to start targeting our students where they are," she said. "It's really important to me that we don't take a cookie-cutter approach."
How you envision the school district five years from now: Miller said she envisions a school district that goes up and beyond providing transparency. Ideally, that would involve an online tracker tool that charts progress (or setbacks) or every school district initiative, she said.
"It's not the fact that we have problems," she said. "It's the fact that we don't know what we're doing about them."
***
Name: Tammi N. Musemici
Age: 45
Occupation:Unknown
Campaign cash: She did not report raising any money for her campaign.
Reason for running: When contacted by The Nevada Independent, Musemici said she was not conducting interviews and did not respond to an email that was sent before the story's publication.
***
Candidate: Michael 'Mike' Thomas
Age:44
Occupation: Retired police officer
Campaign Cash: No campaign contributions have been reported. "It's totally grassroots and I have accepted no contributions at this point. We have been offered money and I have turned it down," Thomas said.
Reason for running: Thomas has 31 years of experience in law enforcement. His last 13 years were with the Clark County School District as a patrol officer. He served in leadership roles in the School Police Officers Association, where he learned about arbitration, budgeting and bargaining.
He plans to use those skills if elected as a trustee.
Thomas said he would like to see the school district succeed.
"We have teachers that are leaving," he said. "Good quality educators that are leaving the district. We have parents pulling their kids out of school for a better quality education."
Thomas said he is running because he thinks spending is "out of control with the school district." He is concerned with money spent on consultants and administrators in central services who retire with a "cushy pension" while the district is languishing.
"I can't imagine any CEO of any organization in a private or public sector who can go to his constituents, go to his employees and say 'Oh hey, we've got a $68 million deficit,' and tout that as a success," Thomas said.
Name three priorities if elected as a school trustee: Thomas said the district's problem is a bloated budget, with too many non-school based administrators. Ironing out budgeting issues, he said, will enable the district to focus on students and teachers.
Thomas said it would start with a forensic audit of the district's spending.
"We get a certain amount of money from the state and we need to ensure that the money is being spent wisely," Thomas said.
In the wake of recent school shootings, Thomas said school safety should be a top concern of trustees. Parents should be able to drop off their children at school and not worry if they will be killed or hurt, he said.
Retaining teachers is also a key part of Thomas' campaign. He said the state law that prevents teachers from striking puts them at a disadvantage. He thinks the school district should abide by any arbitration decision rather than taking the issue to court.
"But the school district is not even following that law or that guideline," Thomas said. "They lose in arbitration, they (CCSD) appeal it to District Court. The whole point of arbitration is to be a low-cost alternative to lawsuits."
How you envision the school district five years from now: "Get the house in order in terms of the budget, retain teachers, safeguard schools."
***
Candidate: Jacquelyn Trumbull
Age: 43
Occupation: Director of Mojave Springs School, an early childhood education facility founded in 2017.
Campaign Cash: Trumbull has raised $4,020 so far this year, according to campaign finance reports. Of that amount, $2,500 came from an entity called LVRochelle II LLC, which lists developer Martin Egbert, Kenneth T. Woolley and Kenneth M. Woolley as officers.
Reason for running: Trumbull's children and the division in the community over education prompted her to run for office.
"I strongly believe a good education provides a powerful foundation to change a life," she said.
Name three priorities if elected as a school trustee:
Trumbull said every dollar counts, which is why her first priority would be improving fiscal transparency. She also wants to revitalize the school environment and improve student achievement through partnerships.
"We must build partnerships and work collaboratively with all stakeholders, so each child achieves his or her full potential," she said.
How you envision the school district five years from now: Trumbull plans to implement a program that would audit district finances and ensure accountability of the funds. She plans to have a system in place so "collaboratively focusing on students, schools and families" can be achieved.
***
Name: Johnny Wilson, Jr.
Age: 40
Occupation: Asset protection
Campaign cash: He did not report raising any money.
Reason for running: Wilson did not return telephone calls or an email from The Nevada Independent.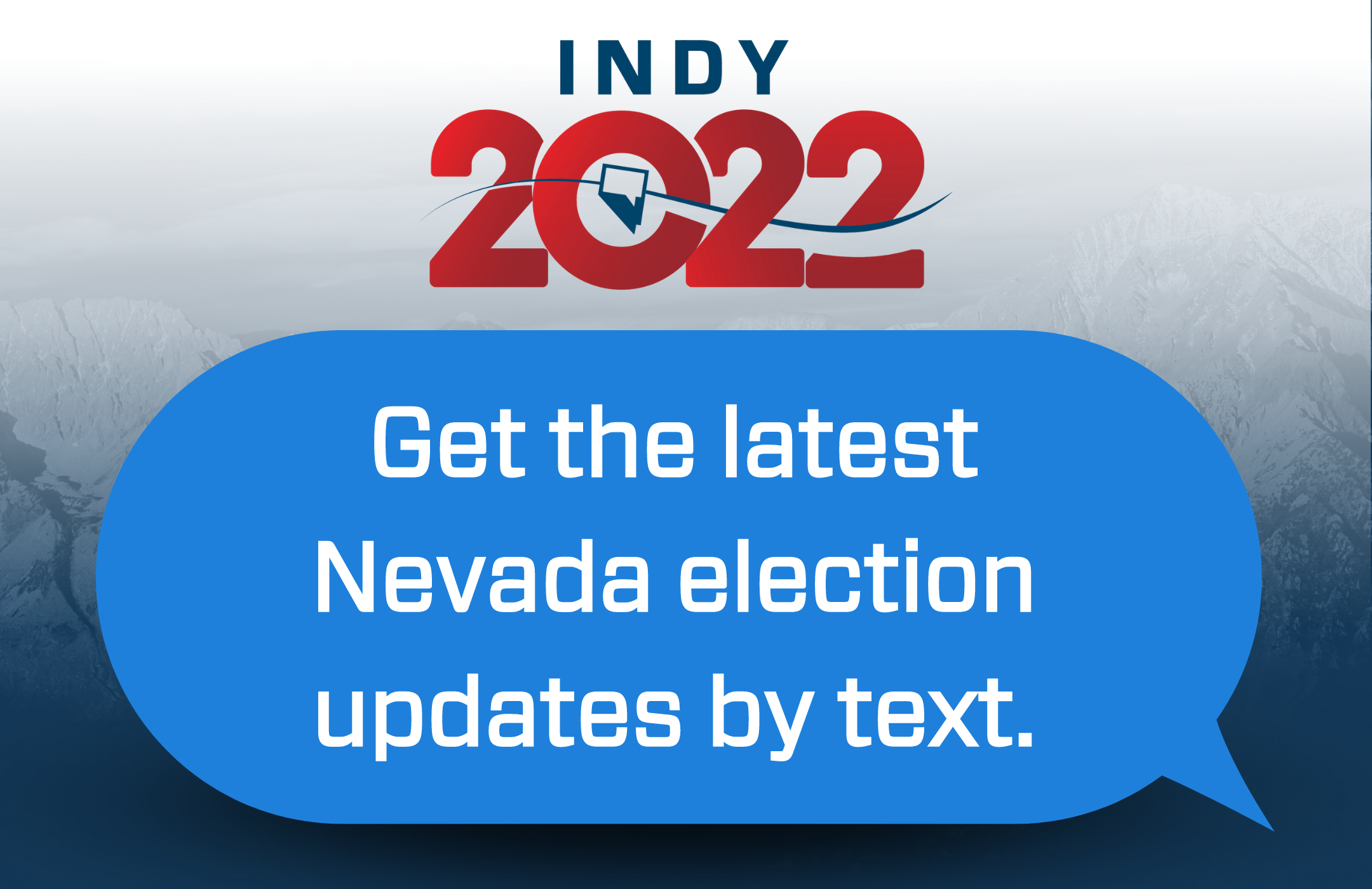 Featured Videos
Comment Policy (updated 4/20/2021): Please keep your comments civil. We reserve the right to delete comments or ban users who engage in personal attacks, use an excess of profanity, make verifiably false statements or are otherwise nasty. Comments that contain links must be approved by admin.