Climate change report shows pathway, hard political choices, for reaching Nevada's carbon reduction goals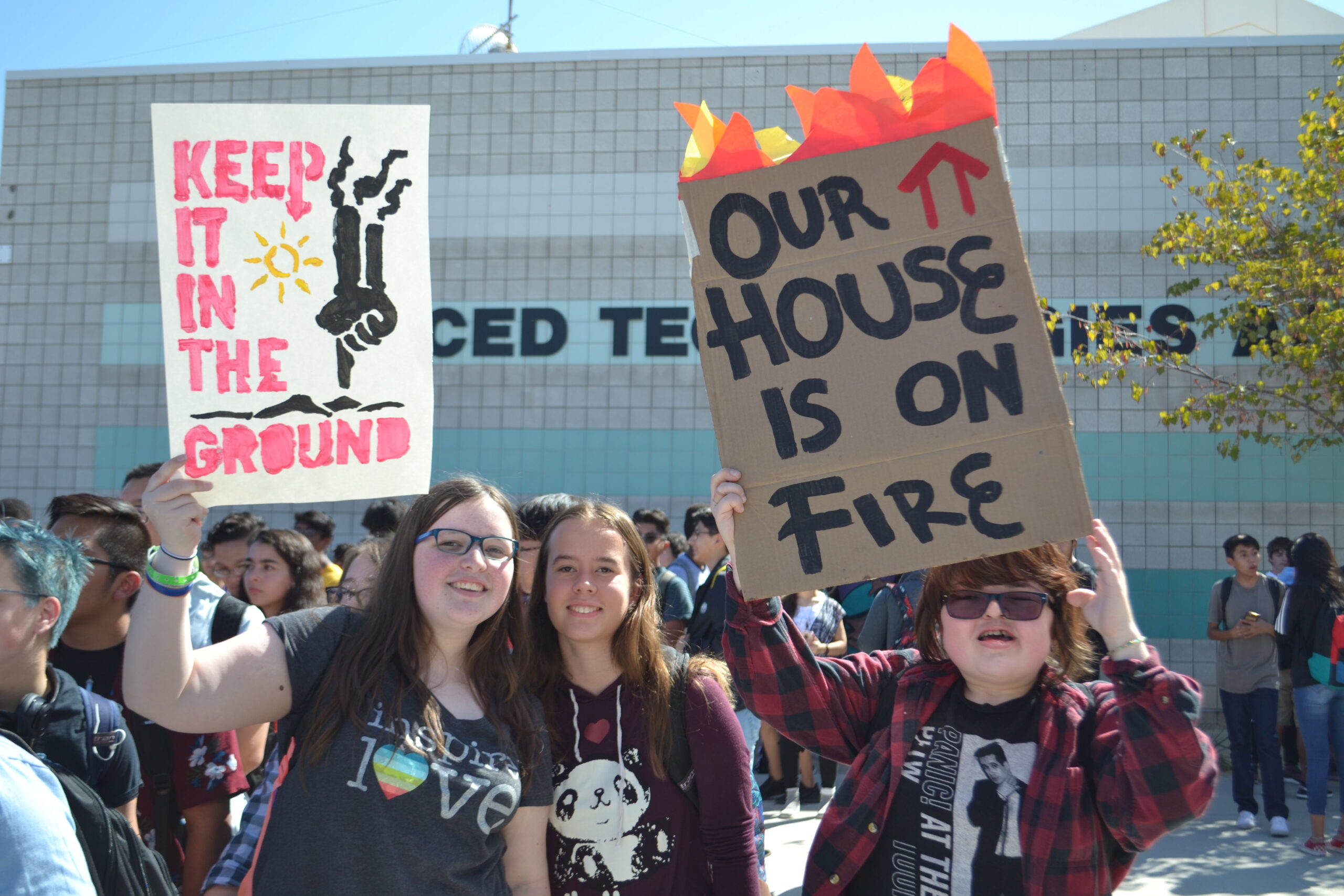 The easy part is over.
In 2019, lawmakers approved a bill raising the state's renewable standards and promising to set high-profile targets for carbon reduction — all in the name of combating climate change in the state likely to be one of the hardest-hit by rising global temperatures.
But now, Nevada political leaders are now facing a hard truth — the state is unlikely to meet its new and ambitious carbon reduction and climate change goals without implementing major policy changes — such as adopting California's stricter standards for vehicle emissions.
The 2019 version of the Nevada Division of Environmental Protection's report on statewide greenhouse gas emissions and projections was released last Friday. For the first time, it includes a list of potential policies to reduce Nevada's carbon emissions from 2005 levels by 28 percent in 2025, 45 percent by 2030 and all the way to zero or near-zero by 2050.
The report, which Department of Conservation and Natural Resources Director Brad Crowell previewed to lawmakers in November, was mandated under a 2019 bill requiring it to be released annually and include a list of policies to reduce future greenhouse gas emissions. Previously, it was released every four years.
The listed policies are not binding and would require action either by the Legislature or Gov. Steve Sisolak, but nonetheless represent steps toward major potential changes in the lives of Nevadans. It could mean stricter car emission standards, higher fuel taxes, a potential pause on gas hookups in new houses and stronger penalties aimed at discouraging single-occupant passenger vehicles and promoting other modes of transit.
It's one of the first steps in a plan by Sisolak to "implement and accelerate cutting-edge solutions" to combat climate change — a goal outlined in an executive order that requires the creation of a State Climate Strategy by the end of 2020. The order also reiterates Nevada's commitment to following the tenets of the Paris Climate Agreement, which the state entered in March after the Trump administration announced intentions in 2017 to withdraw from the international agreement.
But the emissions report indicates that lawmakers have an uphill climb. Assuming no other changes, the state is on track to miss the 2025 carbon reduction goal by 4 percent and the 2030 goal by 19 percent based on current emissions projection.
The report takes care to note that the identified policies are not a list of recommendations and that individual policies listed in the report require "further evaluation to determine whether additional planning, legal review, economic impact and cost-benefit analyses, regulation, and/or legislation may be required prior to implementation."
The report doesn't "score" or otherwise indicate how effective each policy will be, but instead offers an initial look at options available to state leaders to combat climate change — as well as a preview of how politically fraught some of the individual policies will be to adopt.
"It's a robust and very thorough and complete report," said Democratic Sen. Chris Brooks, who sponsored the bill requiring the report. "I think it provides a great baseline as to where emissions are taking place, and how far we have to go."
Tracking emissions
The report measures greenhouse gas emissions through the prism of millions of metric tons of carbon dioxide equivalent, and uses a baseline of the state's 2005 emission levels (when statewide emissions hit a peak of 60.3 metric tons). Projected emissions come from seven industry sectors: transportation, electricity generation, industry, residential and commercial, waste, agriculture, and a general category of land use, land use change and forestry.
The state's net emissions have decreased by nearly 11 million metric tons of greenhouse gasses since 2005, largely due to emission reductions in the state's electricity generation sector through adoption of the Renewable Portfolio Standard. The state's first "RPS" — which requires utilities to meet a certain standard of renewable energy production every year — was established in 1997 but has continued to rise over the past two decades, culminating in state lawmakers approving a bill in 2019 to raise the standard to 50 percent by 2030.
But reducing emissions from electricity generation is comparatively easy compared to those from transportation. Rather than dealing with one company (NV Energy) that controls electric service for most of the state, policy-makers must now grapple with changing the behavior of dozens of car manufacturers, auto dealers and millions of drivers on Nevada roads.
"I think it's widely recognized that it's going to be more difficult to deal with," Western Resource Advocates staff attorney Robert Johnston said in an interview. "It's completely different when you're talking two million drivers in the state who tend to hold cars for a long time once they buy them. So you're looking at influencing the behavior of millions of people."
Transportation
One of biggest and most politically fraught options listed in the report would be for the state to adopt California's automobile emission standards, which are stricter than those required by the federal government and generally require new car models to produce lower emission levels.
Those standards, which are also used by 14 other states and the District of Columbia, are currently under a legal assault by the Trump administration that seeks to end the state's ability to set stiffer requirements on emissions and minimum number of zero-emission vehicles.
Nevada isn't one of those states, but it nonetheless joined California and 21 other states in November 2019 in filing a counter-lawsuit to block the administration from revoking the state's authority to set higher emission standards. And Sisolak said in a December interview that "nothing's off the table" for carbon reduction policies, including emission standards.
Andy MacKay, executive director of the Nevada Franchised Auto Dealers Association, said that his association supported a single, federal standard for emissions, and that implementing state-specific standards would create regulatory uncertainty and potentially drive the cost of new automobiles up, keeping older and less efficient cars on the road.
"I have lost hours and hours and hours of sleep on this," he said. "I have huge concerns."
MacKay said he was still reading through the report, and didn't want to dismiss all of its potential recommendations off the bat, saying the automobile industry was not interested in disputing the science behind climate change. But he said he wanted to avoid any shocks that could economically damage the transportation industry or keep less-efficient cars on the road because new cars would be priced out of most people's budget.
"Do you end up throwing the baby out with the bathwater by mandating California standards?" he said. "I think everyone would agree that its counter-productive to depress sales and keep older, more polluting vehicles on the road."
Beyond adopting the emission standards, other potential policies mentioned in the report for reducing transportation emissions include:
Adopting a statewide "transportation demand program" for large employers, which would require them to "actively participate in minimizing the vehicle trips created by their business."
Incentives for low or zero-emission vehicles for rideshare or similar services
Increase fuel taxes to reduce single-occupant vehicle usage
Lower parking costs for carpools and vanpools
Adopt a statewide parking policy to discourage single-occupant vehicle use
Adopt land use policies to discourage "impactful development," including incentives for mixed-use, high-density or infill development, and impact fees based on projected increases or decreases in vehicle miles traveled
Evaluate requiring carpool lanes for any proposed highway expansion
Create a state-based "cash for clunkers" car trade-in program for older cars
Create incentives to replace public transit and school buses with zero-emission models, and promote and expand programs for zero-emission vehicles
Patrick Donnelly, state director for the Center for Biological Diversity, praised the report as a "huge step in the right direction" but said he would like to see future carbon-reduction policies focus less on incentives and more on mandates, which he viewed as more effective.
"Ultimately there was somewhat of a very Nevada approach taken as far as almost everything is incentives," he said. "This policy menu is very heavy on carrots and very light on sticks."
Brooks, who is up for election in 2020, declined to say if he planned to introduce a bill establishing the California emission standards or any of the other suggestions in the report in the 2021 Legislature. He said that his current priority was working on SCR3, an interim study on "alternative solutions for transportation system funding" in the state.
Because the state's current Highway Fund (which pays for road maintenance and construction) is funded out of gasoline taxes, Brooks said a top priority in 2021 will be finding a way to revamp the highway fund to incentivize things like public transportation and cutting down miles traveled without starving the funding source for transportation infrastructure.
He added that lawmakers were looking at pieces of a new funding structure from multiple other states, but didn't plan to directly copy any one state's model.
"We need for Nevadans to drive (fewer) miles, and have more public transportation options available," he said. "But if we're going to decarbonize the transportation sector, it'll reduce money for public transit and roads, so first and foremost we have to change that system if we're going to make rapid progress."
But getting Republicans to buy into many of proposed policies could be a tough sell. In an interview, Republican Senate Minority Leader James Settelmeyer (who noted he owned an electric car) said that the state should rely on market forces to drive higher electric vehicle adoption and said he had strong qualms with adopting policies from the report without doing a cost-benefit analysis.
"I think it's a lot of pie-in-the sky, and I don't think it's feasible," he said. "I think that the cost to the state of Nevada, and the average citizen, it's too much. If you want to talk about specifics, give us specifics, but if you're going to try and adopt that whole report? No."
Attempts to modify Highway Fund structures in the 2019 Legislature went nowhere. A bill by Settelmeyer that would have imposed a surcharge on electric vehicle charging stations and direct the money to the Highway Fund failed to pass out of the 2019 Legislature.
Is it attainable?
The report states that hitting the "aggressive, but necessary" carbon reduction benchmarks will require action sooner rather than later, given the lag time between introducing a policy and seeing the effects by the 2025 and 2030 deadlines.
"In undertaking this challenge, it should be noted that most of the sectors included under SB 254, such as transportation, will require multiple years from policy creation to market/consumer adoption before significant (greenhouse gas) reductions will be realized," the report states.
The report projects that sans any policy changes, emissions in the state will remain constant over the next decade — leaving Nevada short by about 2.2 million metric tons of carbon dioxide equivalent (4 percent) from its 2025 goal and about 19 percent shy of its 2030 goal.
Johnston, the attorney with Western Resource Advocates, said he was relatively confident the state could meet the 2025 reduction goal based on overall trends in the electricity generation sector. Those include a higher RPS passed in 2019 and NV Energy retiring its fleet of coal-firing plants and entering into record low-price solar contracts.
But hitting the more aggressive 2030 target is less certain, and could depend on which party occupies in the White House after the 2020 election and if policies such as carbon pricing — essentially a tax on greenhouse gas emissions — or a cap-and-trade system are adopted.
"I think it's absolutely doable, but the further out you go in time, the less certainty there is," Johnston said.
But hitting the 2030 goal isn't impossible. Johnston also noted that the state has already cut carbon emissions by 10.8 million tons of carbon dioxide equivalent between 2005 and 2016 (the last year of data in the report), and so hitting the 45 percent reduction goal by 2030 would require cutting another 11.38 million metric tons out of the atmosphere over a similar 17-year period (2017 to 2030) — meaning that keeping up the current trend of emission reductions could see the state meet its 2030 goals.
"That's aggressive, but I think it's doable," he said. "That's a ways out and there's a lot of unknowns as to the best way to get there."
Donnelly, with the Center for Biological Diversity, said the "lowest hanging fruit" was adopting a 100 percent RPS in the next legislative session. The report lists several recommendations to reduce electricity generation emissions, including a 100 percent RPS by or before 2050, a possible freeze on construction of any new fossil-fuel generating sources and directing the state's Public Utilities Commission to take certain steps to require or incentivize electric utilities to reduce emissions.
But Donnelly said the goal of zero carbon emissions by 2050 and avoiding catastrophic effects of climate change would require additional and less politically palatable steps, pointing to the policy of pausing new natural gas hookups — affecting gas-powered heating and stoves, for example — in homes as an example of the kinds of policy the state would need to adopt to actually reach its 2050 goal of zero carbon emissions.
"Decarbonization is a hot potato (that) no one really wants to own it, because the reality is Nevadan's lives are going to change drastically in order to fight the climate crisis," Donnelly said. "We're not talking about a little tinkering around the edge, or maybe an electric car. We're talking about drastic change."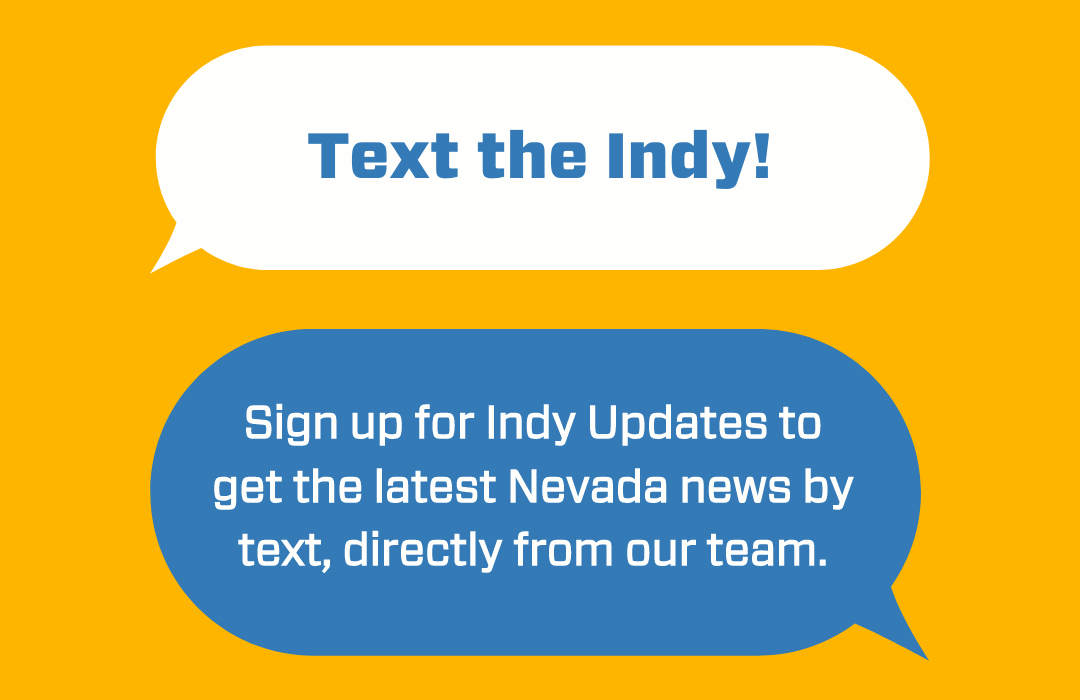 Featured Videos
Comment Policy (updated 4/20/2021): Please keep your comments civil. We reserve the right to delete comments or ban users who engage in personal attacks, use an excess of profanity, make verifiably false statements or are otherwise nasty. Comments that contain links must be approved by admin.