Conflicting reports underline tough path for preparing for energy choice ballot question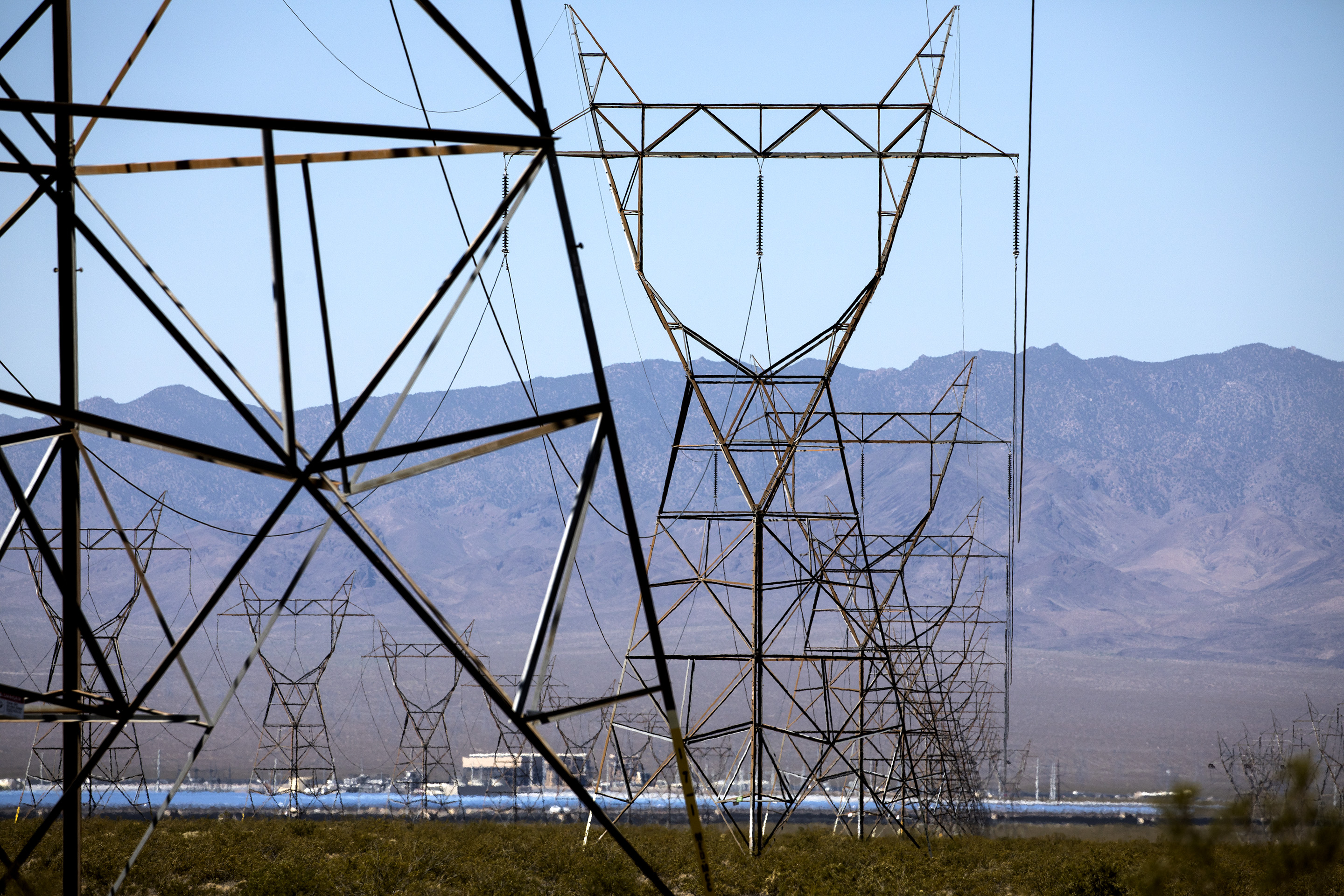 Say NV Energy had five years to sell all of its power plants and all of its long-term contracts that ensure an adequate electric supply for all of its 1.1 million Nevada residential customers.
Would it make a profit? Or would it lose hundreds of millions of dollars?
Any final answer is practically impossible to determine, given the multitude of factors that make it difficult to predict electric market conditions several years out.
But members of a key advisory committee charged with researching how to implement an ambitious retail energy choice ballot question received two conflicting visions of that future scenario on Wednesday detailing the possible costs and benefits of implementation— one a critical report from regulators claiming the change could raise rates and cost millions of dollars, and another new analysis from the group backing the initiative promising up to a billion dollars in benefits.
The Governor's Committee on Energy Choice — a 25-member board composed of lawmakers, government agencies, experts and involved businesses — took in both reports during Wednesday's meeting, as the group closes in on its deadline of presenting lawmakers in the 2019 session with a blueprint of how to completely overhaul the state's electric market.
The ballot question, which would amend Nevada's Constitution to drop its current monopoly electronic system for a retail, competitive system where multiple businesses could compete to generate and sell electricity, passed on a 72 to 28 percent difference in the 2016 election. A poll by The Mellman Group commissioned by The Nevada Independent in April found that voters approved of the ballot question on a 54 to 16 percent split, with 30 percent undecided.
Although neither report (nor the commission's eventual findings) will be considered binding, the conflicting presentations Wednesday outlined the political tensions and inherent difficulties in trying to prepare the state for a potential landscape-shifting change in how energy is generated and sold to Nevadans.
As expected, committee members heard an in-depth presentation on the at-times scathing 125-page report issued and adopted by the state's Public Utilities Commission last month.
The report warned that the ballot question would cost up to $150 million to successfully implement by its 2023 deadline, and that power bills for residential customers would likely increase over the first 10 years. It also laid out a laundry list of potential problems, from issues with picking a default "provider of last resort" for displaced customers to the future of the state's rooftop solar program, which in part depends on incentives tied on a "bundled" electric rate that would no longer be present in a retail market, as the different prices for all parts of electric service between generation and use would no longer be charged by a single utility.
It also estimated that the total amount of "stranded costs," including all power-purchase agreements and power plants could come in just over $4 billion — though PUC policy advisor Kim Lighthart cautioned the numbers were "very simple" estimates and preliminary.
Although it wasn't listed on the agenda, backers of the initiative also presented a new report by energy consultant Mark Garrett that painted a much rosier picture of a retail energy future than the PUC report.
Garrett, who testified before the committee on Wednesday, said he imagined that the price of natural gas plants would increase over the next few years as more energy comes from intermittent renewable resources and the need for consistent capacity — an energy source that can be turned on whenever demand spikes — would bump up their prices.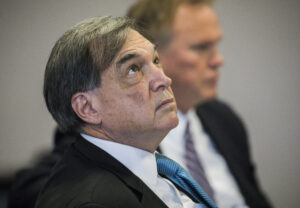 "If you do it right and do it with a competitive bid and if buyers really think they can sell this power back at 8 cents (a kilowatt hour), they're going to pay a really high price for those assets," he said. "It's not going to be 18 cents on the dollar."
In total, Garrett estimated that the utility would see a net benefit of $303 million from the sale of existing power plants alone, but also estimated that a further $845 million could come from a change in taxation under the Republican-backed Tax Cuts and Jobs Act that was approved last December.
Although he admitted that the Internal Revenue Service would need to first issue a favorable ruling, Garrett said the change in 35 to 21 percent in effective tax rates would lead to a huge chunk of the utility's Annual Deferred Income Tax — an accounting mechanism where utilities pay income tax into an account for future payments to the government — being able to flow to electric customers decades sooner than it typically would have otherwise been able to.
If the IRS allowed it, Garrett said that the utility would be able to disperse protected deferred tax revenue — which typically is supposed to be given out over the life of a power plant — over a much shorter time, which could help lower power prices immediately.
Garrett also told the committee that costs associated with long-term power purchase agreements — which the PUC estimated to be in excess of $3 billion — likely wasn't a problem. Ratepayers are already on the hook for the contracts, so a future retail market could just include their costs as a mandatory charge on any electric bill, no matter the provider.
In total, he estimated a total net benefit of $1.1 billion from asset sale and tax change, which he claimed if spread out over a three-year period would result in a nearly 10 percent drop in electric rates, or about $11.16 per month for the average retail customer.
But some committee members and PUC staff took umbrage with the report, saying they were concerned with its timing and the lack of supporting material presented, as the only aspect of the report given to the committee was an 11-slide PowerPoint (Garrett said he would provide the committee with his work materials).
PUC general counsel Garrett Weir said he was skeptical of the report's timing.
"I'm sure they spent a lot of time preparing this public comment, but as some of the committee members have noted, it would have been nice if this had been provided such as within the context of the PUC's investigation, that allowed for public scrutiny and vetting," he said. "You'd have to ask them why they strategically chose not to provide that information in that form."
Other PUC staff said the report relied on too many assumptions to be taken at face value. Debrea Terwilliger, an attorney with the PUC's regulatory operations division, said that several assumptions, including the concept that gas plants will be worth more in the next four or five years than they are now, were a "big leap."
"If this initiative passes, I don't know if all of those assumptions will come to fruition," she said.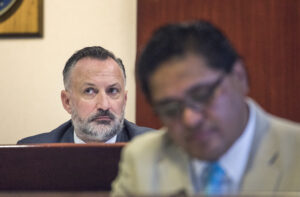 Democratic Assemblyman Chris Brooks, who sits on the committee and has been skeptical of the energy choice ballot question, called the report a "last-ditch effort to introduce new evidence" designed to "counter and criticize" the report produced by the PUC.
"I think this report is so lacking in detail, and makes so many wild assumptions that they didn't want to present it during a forum, like the investigatory docket at the Public Utilities Commission, where it could be picked apart," he said.
Despite his intense criticism of the PUC report including accusations of breaching state ethics law at a sub-meeting in April, Las Vegas Sands executive Andy Abboud did not attend the meeting. A representative for Switch, the data center giant partially funding the ballot question, also did not attend the meeting.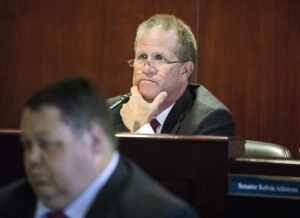 Lt. Gov. Mark Hutchison, who chairs the committee, declined to comment on criticism levied by Abboud against the PUC's report and said he wanted the committee to remain neutral, objective and transparent. He said many aspects of the report were helpful, including a plan for implementation and which specific laws would need to be rewritten if the ballot question passed, but that the overall question of cost would remain the most contentious.
"That's the controversial part," he said. "And the challenge is that what we referred to the PUC was four distinct items, and that's what I think the PUC evaluated and that's what I think may or may not find useful with the report."
Disclosure: Switch and NV Energy have donated to The Nevada Independent. You can see a full list of donors here.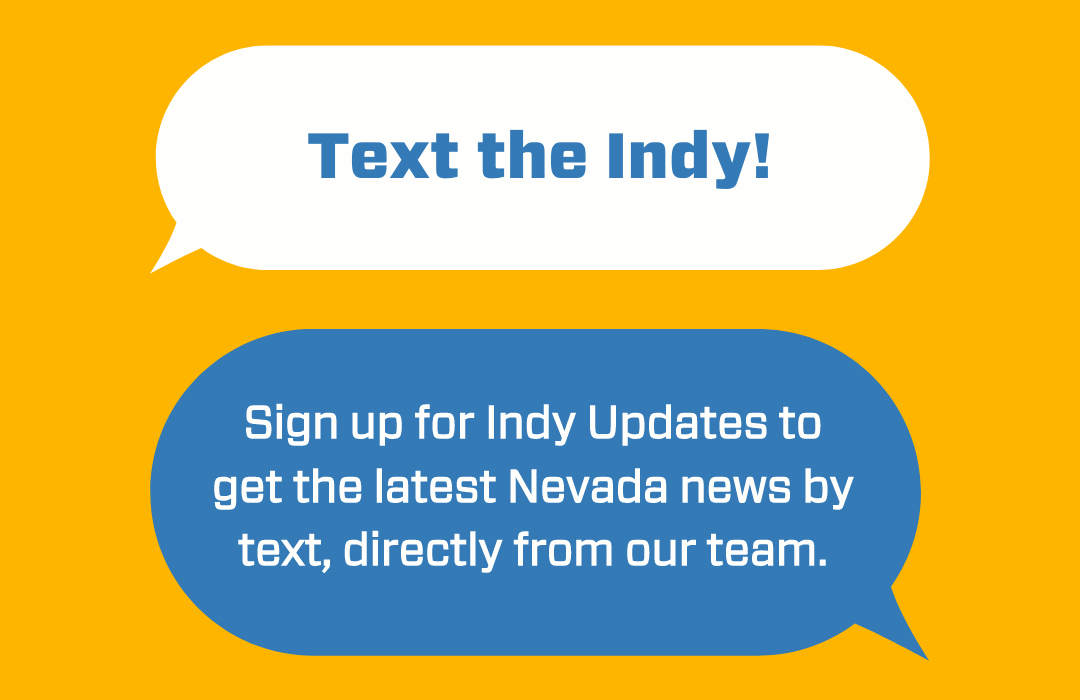 Featured Videos
Comment Policy (updated 4/20/2021): Please keep your comments civil. We reserve the right to delete comments or ban users who engage in personal attacks, use an excess of profanity, make verifiably false statements or are otherwise nasty. Comments that contain links must be approved by admin.