Coronavirus Contextualized, 53rd edition: Cases continue to climb as indoor mask mandate goes into effect for a dozen Nevada counties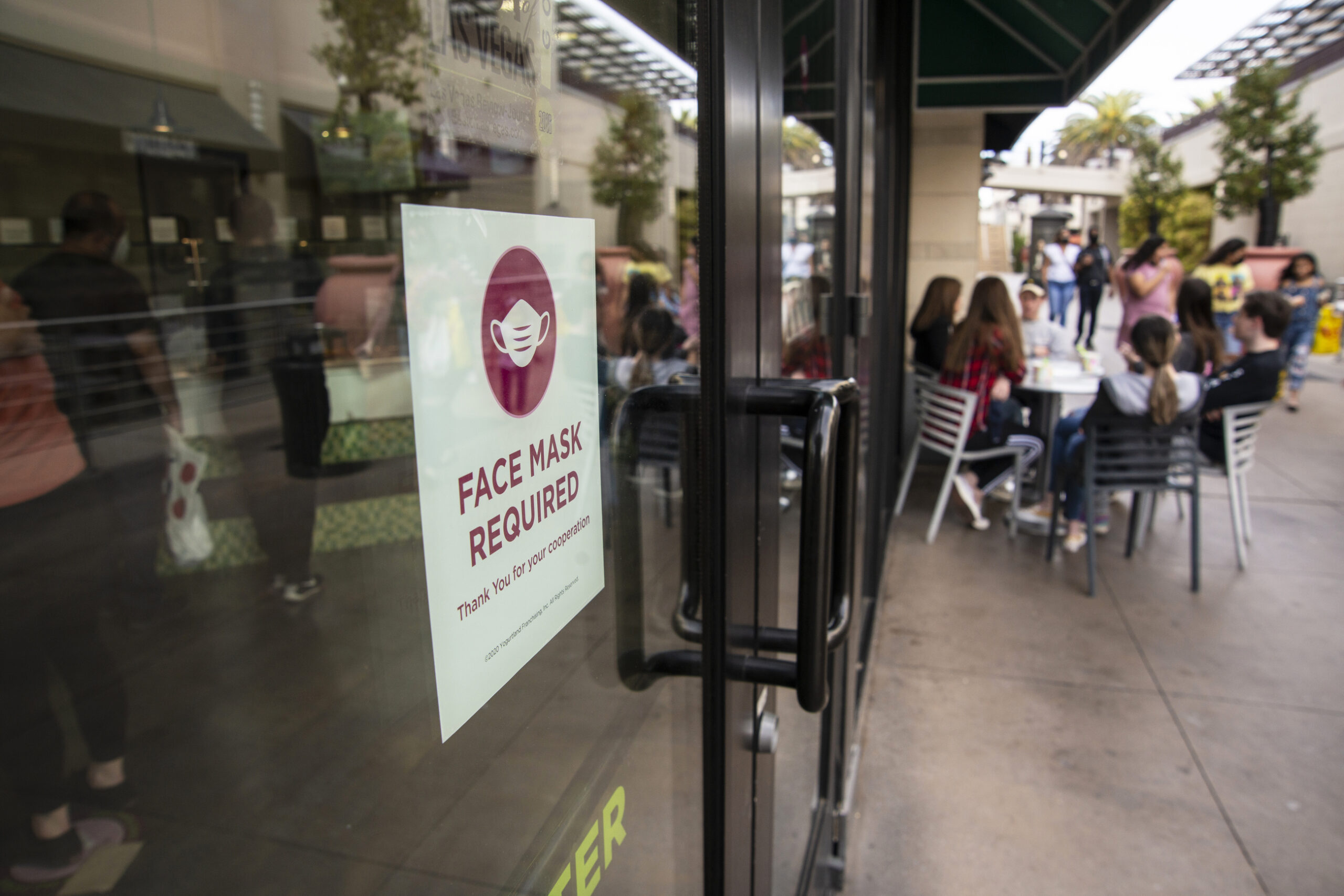 Welcome to the 53rd installment of "Coronavirus Contextualized."
For more than 15 months we have brought you the latest COVID-19 numbers in Nevada, including COVID-19 cases, hospitalizations and deaths, and provided context to them on a near-weekly basis through this series. (You can view the prior editions of "Coronavirus Contextualized" here.)
"Coronavirus Contextualized" publishes on a semi-regular basis, meaning that if cases are increasing or decreasing, you can expect to see a new story every week or every other week, and if cases are stable, you might not see a new story for a few Fridays.
Don't fear, though: You can find the latest data daily on our COVID-19 data page and on Twitter. As always, you can reach out to [email protected] with any questions.
Below, we take a look at rising case, hospitalization and test positivity numbers in the state as a new mask mandate in indoor public settings for both vaccinated and unvaccinated individuals goes into effect on Friday for a dozen Nevada counties flagged by the Centers for Disease Control and Prevention this week as having substantial or high disease transmission. 
The counties subject to the new mask mandate are Carson, Churchill, Clark, Douglas, Elko, Esmeralda, Lincoln, Lyon, Mineral, Nye, Washoe and White Pine. The state's remaining five counties, which were deemed by the CDC to have low or moderate transmission, will remain subject to a partial mask mandate only for unvaccinated individuals.
State officials announced Thursday evening that CDC data will be reviewed weekly on Tuesdays and counties must remain in a transmission category for two weeks before mask mandates will be added or removed. Officials also clarified that the mask mandate applies to indoor public spaces, such as grocery stores, malls, casinos and gyms, as well as public or private transportation, including taxis and ride share services.
Cases and test positivity
COVID-19 cases are now nearly as high as they were during last summer's surge.
As of Thursday, 1,007 new cases were reported on average each day over the previous seven days, creeping closer to last summer's average daily case record, 1,176, set on July 20, 2020. Both numbers are still significantly lower than the winter case record, 2,736, set on Dec. 10, 2020.
Daily case tallies have continued to climb since June 1, when the state hit a recent low of 177 cases reported on average each day over the prior seven days. Last week, the state was seeing 830 cases reported on average each day, up from 710 the week before that.
Clark County, the state's most populous county, continues to be responsible for the bulk of the current surge in raw numbers, though most other counties in the state are seeing cases climb as well.
Data from the Nevada State Public Health Lab released on Monday show the highly transmissible Delta variant is now responsible for more than 8 in 10 new infections in the state. In the 14-day period leading up to July 23, the Delta variant was responsible for 84 percent of sequenced COVID-19 cases in the state. The previous week, it was responsible for 74 percent of cases, and the week before that, 68 percent.
In Clark County, the Delta variant has been responsible for 84 percent of sequenced cases so far in July, compared to 87 percent in Washoe County, 75 percent in Carson City and 36 percent in Elko County.
In total, there have been 554 cases of the Delta variant sequenced in July so far, including 349 in Clark County, 173 in Washoe County, 12 each in Carson City and Elko County, six in Lyon County and one each in Churchill and Pershing counties. Not all positive COVID-19 samples are sequenced, however, meaning those totals likely represent just a fraction of all Delta variant cases.
Since the beginning of the pandemic, there have been 355,091 COVID-19 cases confirmed statewide, meaning 1 in 9 Nevadans has tested positive for the virus. A little more than 6 percent of those cases, 21,937 have been diagnosed in the last month, and a little less than 2 percent, or 7,051 cases, have been reported in the last week.
At the same time, the test positivity rate, which looks at the percentage of tests coming back positive out of the total tested, has also continued to increase.
It is not possible to independently calculate the test positivity rate based on test encounters because the state only publicly reports the number of positive cases, not the number of positive test encounters. However, the state does provide this number, calculated as an average over a 14-day period with a seven-day lag. As of Wednesday, that number was 14.3 percent, up from 12.7 percent last week and 10.9 percent the week before that.
The test positivity rate is now nearly triple the World Health Organization's recommended 5 percent threshold but still less than the peak test positivity rate of 21.3 percent the state saw in mid-January.
Since the beginning of the pandemic, more than 1.7 million people — 57 percent of Nevadans — have been tested for COVID-19, and there have been more than 3.7 million individual testing encounters.
Vaccinations
The pace of vaccine distribution in Nevada has increased over the last week as the state steps up efforts to get shots in arms.
As of Thursday, about 6,600 vaccines were reported administered each day over the last seven days, up from 5,700 last week. That's still significantly fewer than the state was distributing at its peak of nearly 30,000 on April 15 but up from a recent low of 5,200 on July 13.
More than 53 percent of Nevadans have now been either partially or fully vaccinated against COVID-19, and about 34 percent of Nevadans eligible for the vaccine have yet to receive it.
Since vaccinations started in December, nearly 3 million doses of the COVID-19 vaccine have been administered in Nevada. In total, more than 1.6 million people have received at least one dose of the COVID-19 vaccine and more than 1.3 million Nevadans have been fully vaccinated. Nevada has received more than 3.2 million doses of the vaccine for distribution.
Among the counties, Carson City continues to have the highest percentage of residents fully vaccinated against COVID-19 at 51 percent, followed by Washoe County at 48.6 percent, Douglas County at 45.8 percent and Clark County at 39.3 percent. Tiny Storey County has still vaccinated the least, with only 14.6 percent of its residents partially or fully vaccinated.
Nationally, Nevada ranks 33rd among the 50 states for percentage of its total population fully vaccinated, at 44.2 percent, continuing to trail all of its neighbors except Idaho, which comes in at 45th with 37.3 percent vaccinated. Oregon ranks 12th at 55.8 percent; California ranks 17th, at 52.6 percent; Arizona ranks 30th at 45.1 percent; and Utah ranks 32nd at 44.7 percent.
As of Thursday, there have been a total of 229 breakthrough cases — fully vaccinated individuals who have tested positive for COVID-19 — identified in Washoe County. In Clark County, which doesn't report less serious breakthrough cases, there have been 178 breakthrough hospitalizations — up 30 from last week — and 40 breakthrough deaths — up 14 from last week — since the beginning of the pandemic.
Of those breakthrough hospitalizations, 82 percent had underlying conditions, 71 percent were of those 65 years or older and 65 percent were of men.
Deaths
COVID-19 deaths in Nevada are, once again, on the rise.
As of Thursday, 15 COVID-19 deaths were being reported on average each day over the prior seven days, up from six last week and four at the same point last month.
Over the last seven days, 103 new COVID-19 deaths have been reported across the state — up from 45 last week — including:
94 in Clark County
3 in Nye County
2 each in Washoe, Lyon and White Pine counties
Since the beginning of the pandemic, there have been 5,900 deaths from COVID-19. In the last month, 222 deaths from COVID-19 have been reported statewide, about 4 percent of the deaths reported statewide since the beginning of the pandemic.
Hospitalizations
COVID-19 hospitalization numbers are nearly back to where they were during last summer's surge.
As of Wednesday, there were 1,129 people hospitalized with confirmed or suspected cases of COVID-19 across the state, just shy of the 1,165 hospitalizations the state saw during last summer's peak. The latest hospitalization total is up from 971 last week, significantly up from the record low of 209 the state saw on June 12, but significantly less than the record 2,025 hospitalizations seen during the winter surge.
The Nevada Hospital Association, in its weekly report, detailed the increasing severity of the situation, particularly in Southern Nevada. In northern and rural parts of the state, COVID-19 patients are taking up 2 to 4 percent of staffed beds, compared to 21 percent and climbing in Southern Nevada, the association said.
The association added that it believes the state can "reasonably anticipate" reaching 1,400 hospitalized COVID-19 patients by the second week in August, at which point in time "clinical and nursing staff shortages" is an "anticipated concern." The association said that at least seven hospitals have reported they are currently surging above their licensed bed counts, five hospitals have already reported staffing shortages and multiple hospitals are reporting an ICU occupancy above 90 percent.
Hospitalizations for other causes also remain high in Southern Nevada, the hospital association said, "compounding COVID surges."
The association said no hospitals are reporting shortages or anticipating shortages of medical supplies, PPE, ventilators or medications at this time.
"Hospitals report that 95%+/- of all patients hospitalized are unvaccinated," the hospital association wrote. "Hence, robust vaccination campaigns remain the best mitigation strategy."
Chris Lake, executive director of community resilience for the Nevada Hospital Association, said on a press call with reporters on Thursday that hospitals are taking steps to address the high patient volume, including enacting surge protocols, implementing team nursing and postponing procedures "if it's a particularly heavy day in the ER at the hospital."
County by county
Twelve of the state's 17 counties are now considered by the state as being at elevated risk for the spread of COVID-19 as of Thursday. That's all except Humboldt, Pershing, Lander, Storey and White Pine.
Counties are considered at risk for elevated spread of COVID-19 if they meet two of the following three metrics:
The average number of tests per day per 100,000, calculated over a 14-day period. If this number is less than 100, a county could be considered at risk.
The case rate per 100,000, calculated by taking the number of cases diagnosed and reported over a 30-day period. If this number is greater than 200, a county could be considered at risk.
The case rate per 100,000 and the test positivity rate, calculated over a 14-day period with a seven-day lag. If the case rate is greater than 50 and the test positivity rate is greater than 8.0 percent, a county could be considered at risk.
The state, however, has aligned its mask mandate to follow federal guidance, meaning it is using the CDC's community transmission tracker to determine which counties are at substantial or high risk for the spread of COVID-19 and therefore required to abide by indoor mask mandates for vaccinated and unvaccinated individuals alike.
Under the CDC's metrics, counties are considered at risk for "high" transmission if they have more than 100 cases per 100,000 residents in the last seven days, "substantial" if they have between 50 and 100, "moderate" if they have between 10 and 50 and "low" if they have less than 10.
As of Thursday, all Nevada counties except Pershing, Humboldt, Lander and Eureka were considered at risk of high or substantial levels of community transmission.
Storey County, which was newly flagged as being at risk of "substantial" transmission on Thursday, will not be subject to the new mask mandate taking effect on Friday, state officials said on Thursday.
Read more of our pandemic coverage here. You can also find the latest COVID-19 data on our data page.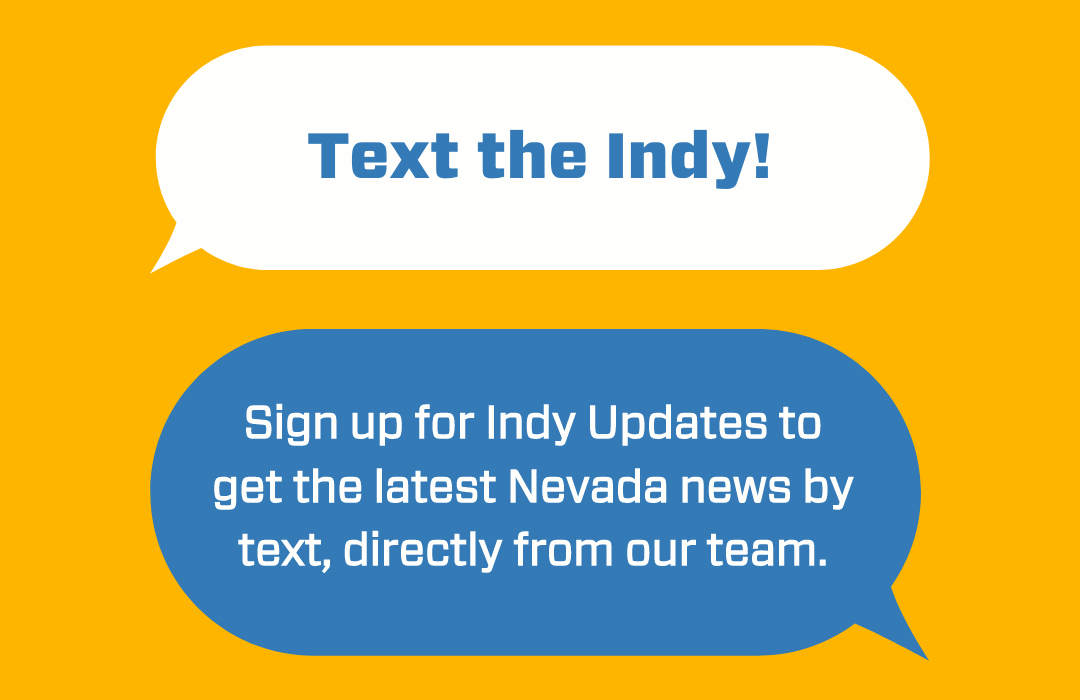 Featured Videos
Comment Policy (updated 4/20/2021): Please keep your comments civil. We reserve the right to delete comments or ban users who engage in personal attacks, use an excess of profanity, make verifiably false statements or are otherwise nasty. Comments that contain links must be approved by admin.