Cortez Masto: Laxalt's assertion that his actions were 'routine,' akin to those she took as AG, 'does not make sense'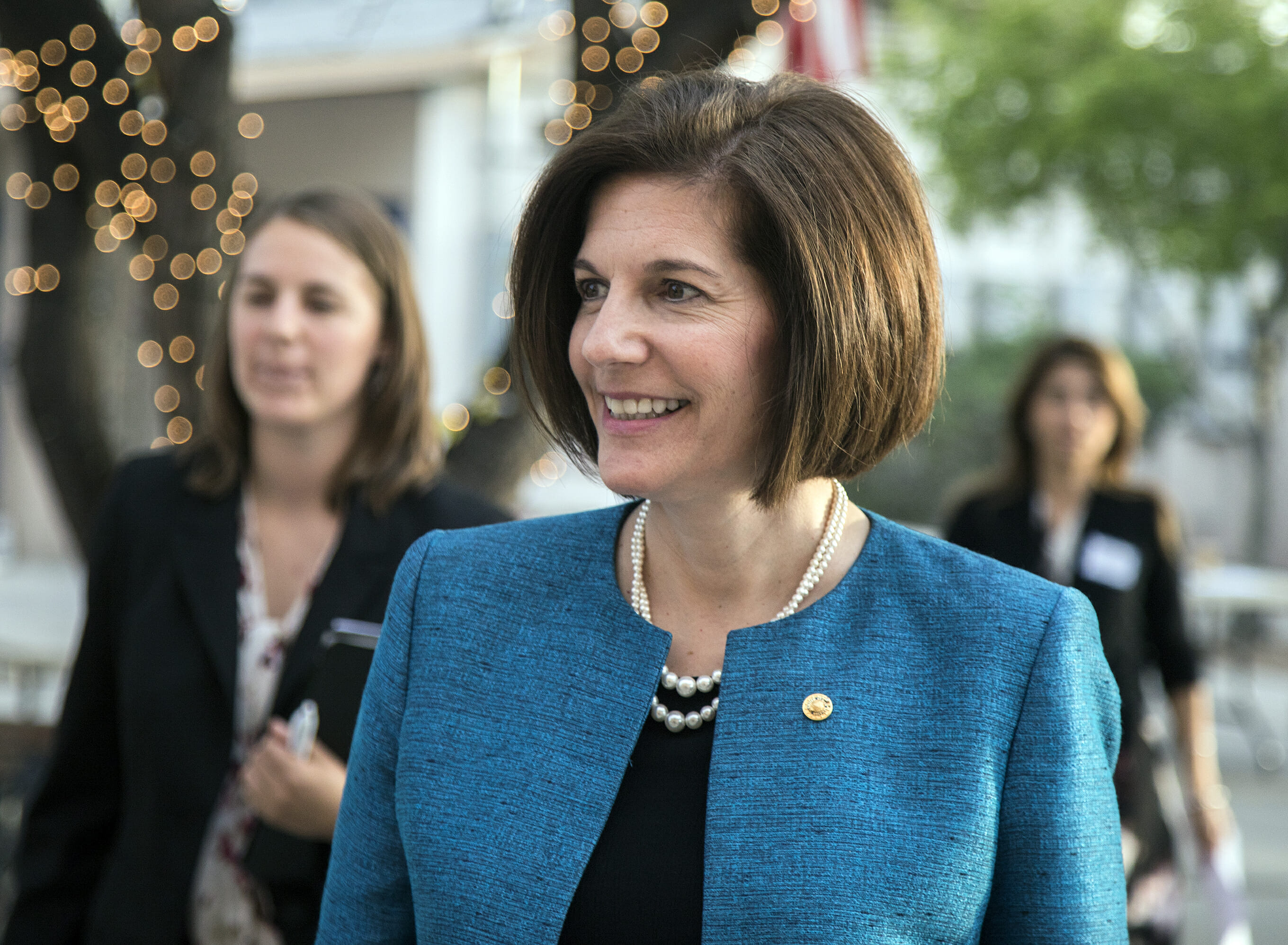 Attorney General Adam Laxalt's assertion that his attempt to persuade gaming regulators to intervene in a civil lawsuit involving billionaire Sheldon Adelson was a "routine action" akin to those taken by his predecessor, now-Sen. Catherine Cortez Masto, "does not make any sense," her office said in a Thursday statement.
Cortez Masto intervened in at least two private lawsuits involving gaming licensees on behalf of the Gaming Control Board as its counsel during her two terms as attorney general, opposing the release of confidential information either directly or indirectly from the board. In both cases, she worked with the board to represent its interests and did not act without them, her office said in a statement.
"This comparison does not make any sense. When Cortez Masto represented the Gaming Control Board in litigation between private parties during her tenure as Attorney General, she was upholding her responsibility as AG to represent the GCB when court decisions had the potential to affect its independent regulatory authority," her office said in a statement. "In both cases, she worked with the GCB to represent their interests — and not a licensee's — fully within her capacity as their counsel. Cortez Masto did not act without the GCB or attempt to go beyond the duties required of her office."
Cortez Masto's characterization of her relationship with the Gaming Control Board as a Democratic attorney general stands in contrast to the one described in a recently released affidavit prepared by board Chairman A.G. Burnett. The document details how Laxalt, a Republican, urged Burnett to have the state intervene in a lawsuit filed against Adelson's Las Vegas Sands casino company — billionaire Adelson is Laxalt's largest donor — even though one of the top deputy attorneys general had previously advised the board not to do so.
Laxalt's office brushed the allegations off in a statement earlier this week as politicking by legislative Democrats, who requested the affidavit along with a recording of a hastily arranged coffee shop meeting Burnett secretly recorded between himself and the attorney general and turned over to the FBI. (Democratic lawmakers say they plan to hold a hearing related to the matter in the near future and are considering a bill that would allow the board to retain its own legal counsel outside the jurisdiction of the attorney general.)
"Today's news proves the point—Nevada democratic (sic) politicians will stop at nothing—including twisting and politicizing a routine action that previous attorneys general, including Catherine Cortez Masto, have taken," the attorney general's office said in the statement. "We look forward to exposing this for what it is: a political attack designed to distract from the Democrats' radical agenda that harms Nevada's working families."
Burnett said in his affidavit that "generally" the board's policy is to avoid becoming involved in litigation involving a gaming licensee for a number of reasons, "including the danger of appearing to advocate for a gaming licensee." But he also noted that the board might make an exception and file an amicus brief to offer guidance to the court on matters affecting its own regulatory interests and when a court's decision could harm or affect the board's ability to carry out its responsibilities.
Take the two Cortez Masto cases.
The board took legal action of its own volition in those cases, in contrast to the recent Sands matter in which it was a casino company urging the board to intervene on its behalf, Burnett said in a phone interview Thursday afternoon. He said that in the other two cases it was the board's decision to file something "in order to protect the regulatory structure" and not because someone requested it.
"I've always said that we would reserve the right to file something, but only if it protects the Gaming Control Board or Gaming Commission," Burnett said. "We would file something to protect our jobs and what we do, not for someone else."
In 2008, amid a yearslong legal battle between former Las Vegas Review-Journal columnist John L. Smith and Adelson, who sued Smith over an allegedly defamatory passage in his book, Smith's lawyers sought to compel the Gaming Control Board to release records relating to Adelson's gaming license as part of the discovery process. Cortez Masto, on the board's behalf, opposed the release on the grounds that it would impinge on the board's ability to thoroughly vet gaming license applicants.
Nevada law specifies that certain information and data kept by the board must be kept confidential and only revealed "in whole or in part only in the course of the necessary administration of this chapter or upon the lawful order of a court of competent jurisdiction."
"The BOARD relies on a great deal on the candid and truthful statements of the applicants and witnesses to ensure that it is provided with a complete and accurate record," Cortez Masto stated in her opposition to the attempt to compel the records' disclosure. "Every time the BOARD is ordered to release such information, the confidence applicants and witnesses have in the BOARD is put at risk, thus putting in jeopardy the ability of the BOARD to effectively regulate the gaming industry."
In a second case in 2013, Cortez Masto filed an amicus brief at the behest of the board in an ongoing lawsuit between Joe Asher, CEO of William Hill, and his former partners at Cantor, now known as CG Technology. In that case, the court ordered the parties to produce "that which pertains to Defendants' (Asher's) communications with gaming authorities regarding Plaintiffs (Cantor) and/or their executives and employees."
Cortez Masto stated in the brief that the board viewed the plaintiffs' request that the defendants' provide all documents they submitted to the board as a "means to get around the protections that statute gives information within the BOARD's possession" — in other words, the confidentiality statute.
In line with the previous case, Cortez Masto argued in the brief that if the board's "guarantee of confidentiality is eroded," there is a risk that applicants and witnesses will not be "honest and forthright" in interacting with the board, which could make it more difficult for it to carry out its regulatory responsibilities and causing possible harm to the gaming industry and the state as a whole.
In the 2016 instance, Sands asked the board to file an amicus brief with the court in a years-long lawsuit filed against the company by former Sands China Ltd. executive Steven Jacobs, who sued Sands in 2010 for wrongful termination, alleging that Adelson directed him to collect evidence of Macau governmental officials to use as "leverage" on casino regulators.
Several of the allegations in that case, which was settled in May 2016 for more than $75 million, were relevant to a lengthy investigation underway by the Gaming Control Board and federal officials into whether the Las Vegas Sands bribed foreign officials in violation of the Federal Corrupt Practices Act. (Those investigations would result in multimillion-dollar fines by the federal and state agencies.)
Sands officials commissioned an internal report that they didn't want to fall into the hands of the opposing party, which requested it. The company's attorneys argued that because part or all of the report had been turned over to the Gaming Control Board, it should be confidential to everyone.
But Burnett said the case is different from the other two because Jacobs' lawyers requested the documents from the Sands — not from the Gaming Control Board.
"We were never asked for the documents. We were never asked to give up anything, unlike the Smith and Asher cases," Burnett said. "Our jobs weren't in jeopardy in any way. Confidential information we had wasn't being asked for."
Had they been served with a subpoena to produce information in the Jacobs case, Burnett said they would've fought it as Cortez Masto did in the 2008 and 2013 cases.
"If we were ever subpoenaed we would've moved to fight that subpoena based on our confidentiality statutes," Burnett said. "That was never an issue. That never came up. That was never in play."
This story has been updated on 5-16-17 to correct when the requests were made in the Sands-Jacobs case. It was in 2016, not 2013.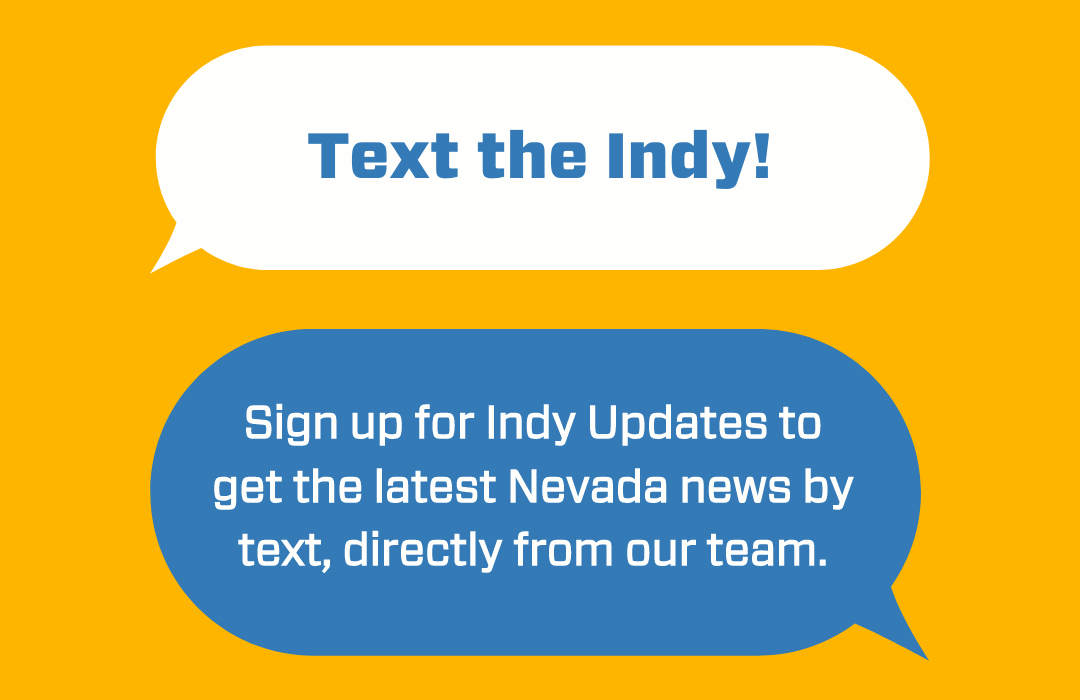 Featured Videos
Comment Policy (updated 4/20/2021): Please keep your comments civil. We reserve the right to delete comments or ban users who engage in personal attacks, use an excess of profanity, make verifiably false statements or are otherwise nasty. Comments that contain links must be approved by admin.