Cortez Masto: Medicare-for-All 'admirable' but not immediately plausible, wants deported parents reunited with kids in U.S.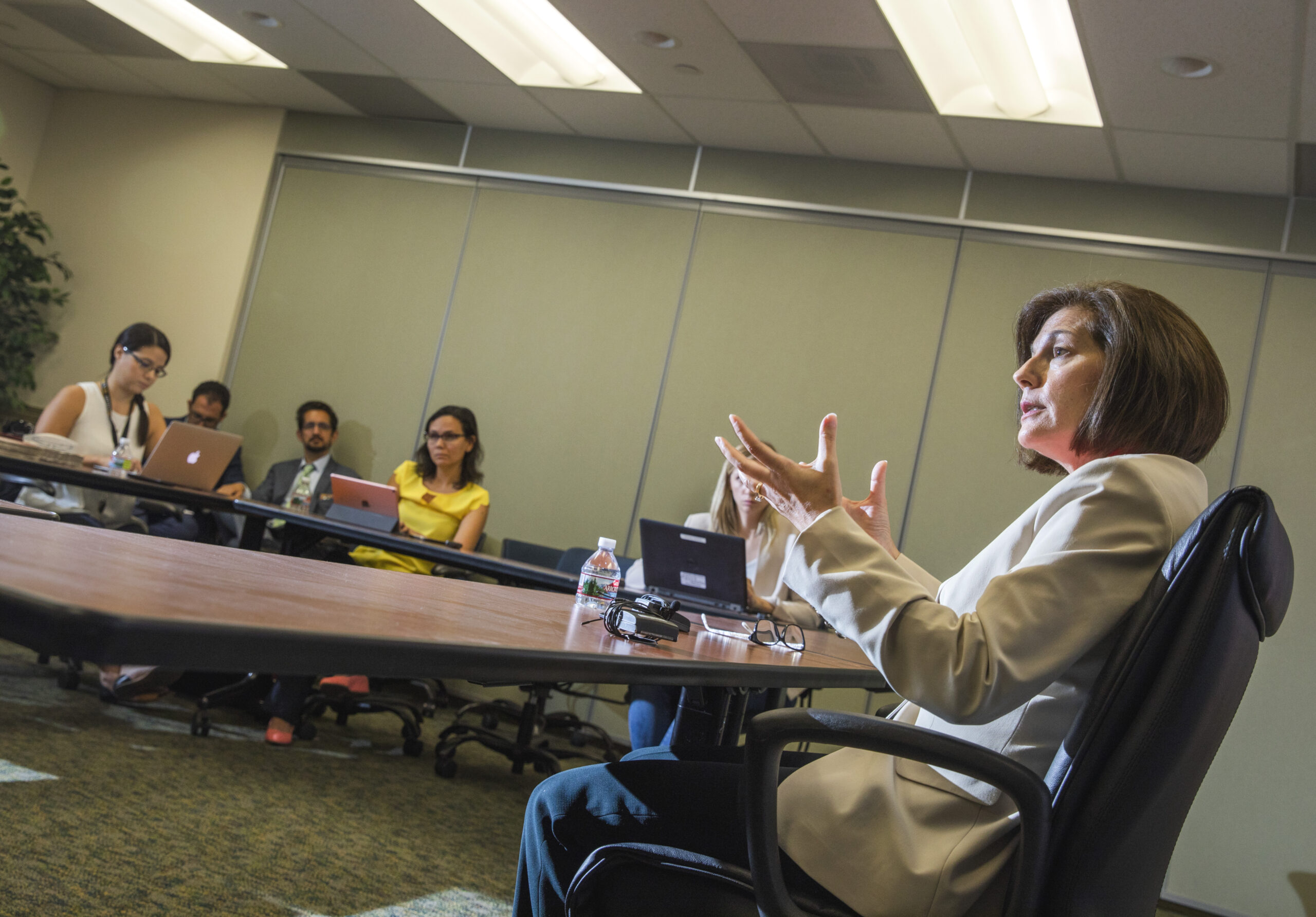 Democratic Sen. Catherine Cortez Masto says she supports an eventual move to a "Medicare-for-All" universal health insurance program, but that moving to a federally run universal health insurance model wasn't immediately plausible.
In a roughly 45-minute question-and-answer session with Southern Nevada reporters on Friday, Cortez Masto also floated the idea of bringing back to the U.S. the roughly 460 undocumented immigrants who were deported without their children under the federal government's now-halted family separation policy, and ducked on saying whether the federal Immigration Customs and Enforcement (ICE) agency should be abolished.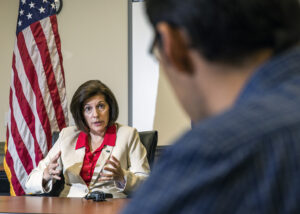 But Cortez Masto's comments in support of a federal health insurance program — a progressive hallmark that has been endorsed by multiple 2020 Democratic presidential hopefuls — mark her most vivid public support of such a policy to date, and comes nearly a year after her office said it planned to ask "tough questions" of a largely symbolic measure implementing a "Medicare for All" system and after she voted "present" on a similar measure last year.
Cortez Masto said an immediate move to a single-payer system wouldn't be "plausible," given the large number of Americans who receive health insurance from their employers. But she said she supported a "public option," or government-run health agency that would provide similar services as private companies, and said the country should "migrate" over time to a more universal health insurance system.
"I applaud the concept, I understand what they're trying to do at the end of the day, which is get us to the day where we have health care that everybody has and they can afford," she said. "And what it looks like, you can call it whatever you want, but we've got to take incremental steps along the way and bring everybody along."
In the meantime, the Democratic senator said she and her colleagues had a pipeline of ideas to assist ailing health insurance marketplaces and to lower premiums, ranging from expanded state waivers on marketplace behavior to her sponsorship of a "Medicare-X" bill that would offer a public insurance plan allowing individuals to essentially buy in to the federal entitlement program and use its doctor network, reimbursement rates and other features.
She declined to say whether she would support reinstating the individual mandate penalty, the Affordable Care Act's requirement that every American purchase health insurance or pay a penalty that was repealed in the Republican-led tax overhaul bill last year. She said the issue hadn't come up in discussion with the leaders of Nevada's health insurance marketplace, and that her overall focus was to "stabilize" the insurance market.
"We've got to bring certainty back to the market," she said. "We've got to bring certainty back, because that's why you have the changing dynamic when it comes to premiums and cost."
Family separation & immigration
After visiting the Mexican border and touring facilities where undocumented immigrant parents had been separated from their children in June, Cortez Masto said the federal government's next steps should be to consider reunifying the more than 460 undocumented immigrants deported without their kids.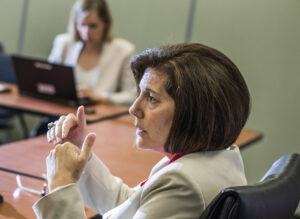 "This is a horrific policy, we should have never done it in the first place, we should never do it again, and now we should be doing every effort we can to reunite these parents and their children," she said. "And if that means the 463 parents that were deported, paroling them back here so we can reunite them with their children, then we should be doing just that. Because I can guarantee you those parents that left, thought they were going to be reunited with their children, because that's what they were told."
The Democratic senator, who became the first Latina elected to the U.S. Senate in 2016, said she would like to visit another detention facility where the children of undocumented migrants are being held, but expressed concern about not being shown the full picture.
"I don't want to be told which one I can go to, because I think it's going to be sanitized," she said. "I'm more concerned about what they're not showing me, why I can't show up to any facility and take a look at it and walk through it. And quite frankly, I think it's outrageous. Listen, these are taxpayer dollars. They're publicly funded. I'm a United States senator. We appropriate the funds. Why shouldn't we be able to see how the taxpayer dollars are being spent and how the care of these children is being handled?"
But Cortez Masto declined to directly answer whether or not she would embrace a call made by some on the far left of the Democratic Party to "abolish" ICE, saying she supported certain actions of the agency while saying blaming the Trump administration for empowering "rogue agents" and creating an "inhumane deportation force."
"We've got to look at everything involved with ICE, that big umbrella," she said. "Do I think we should abolish Homeland Security Investigations as part of ICE? Absolutely not. They're going after international criminals, they're going after human trafficking and child pornography. I want the money to be there."
Federal issues
Cortez Masto said she was working to arrange a meeting with Supreme Court nominee Brett Kavanaugh sometime in the near future, likely in September. It would mark a departure from the confirmation process of Justice Neil Gorsuch, who Cortez Masto said refused to meet with her before his confirmation vote last April.
Cortez Masto, who said earlier this year she was undecided on how she would vote on his nomination to replace retiring Justice Anthony Kennedy, said Friday that she still had a long list of concerns with Kavanaugh's past decisions on cases involving health care, statutory interpretation, abortion rights and LGBT protections.
"There is an inherent bias that I am concerned about, and that is the fact that he was taken off of a list from the Federalist Society, which is a list that I know is already leaning conservative, that was looking for judges that would roll back Roe v. Wade, and would roll back so many of the issues we've fought to protect," she said. "So absolutely, do I have concerns about that? Oh yeah."
She also reiterated that she was supportive of Trump's nomination of Nick Trutanich, a deputy to Attorney General Adam Laxalt, to be the top federal prosecutor in Nevada.
Cortez Masto also said she hadn't had a chance to review the administration's announcement of a new "Space Force" military branch.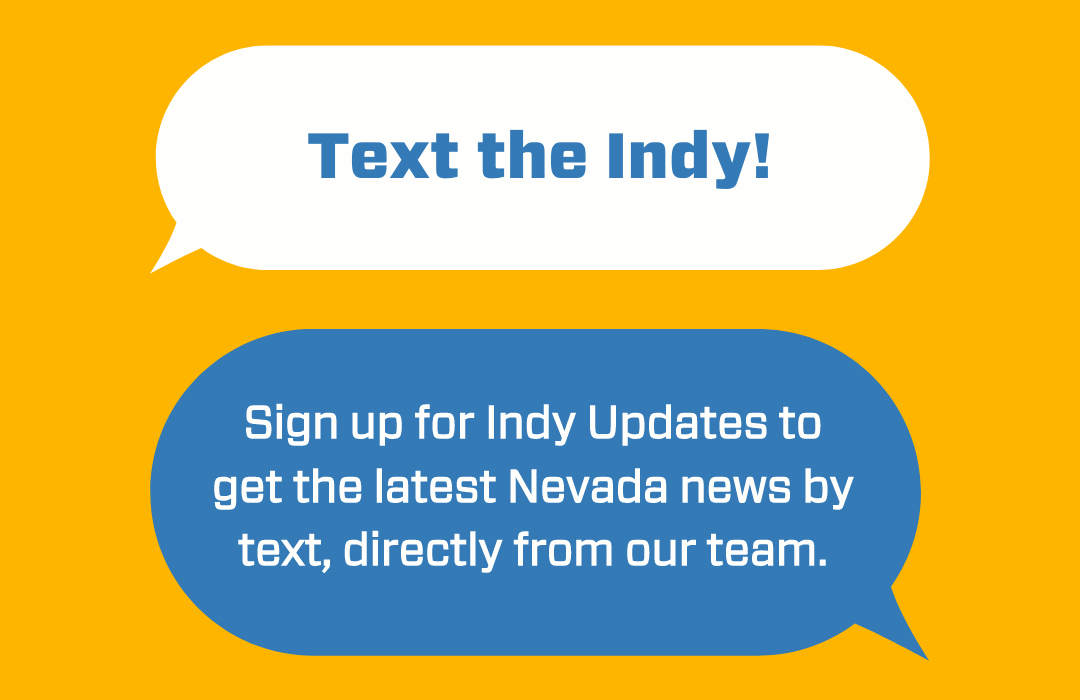 Featured Videos
Comment Policy (updated 4/20/2021): Please keep your comments civil. We reserve the right to delete comments or ban users who engage in personal attacks, use an excess of profanity, make verifiably false statements or are otherwise nasty. Comments that contain links must be approved by admin.