COVID in Context: Can sewage tip us off to the next case surge?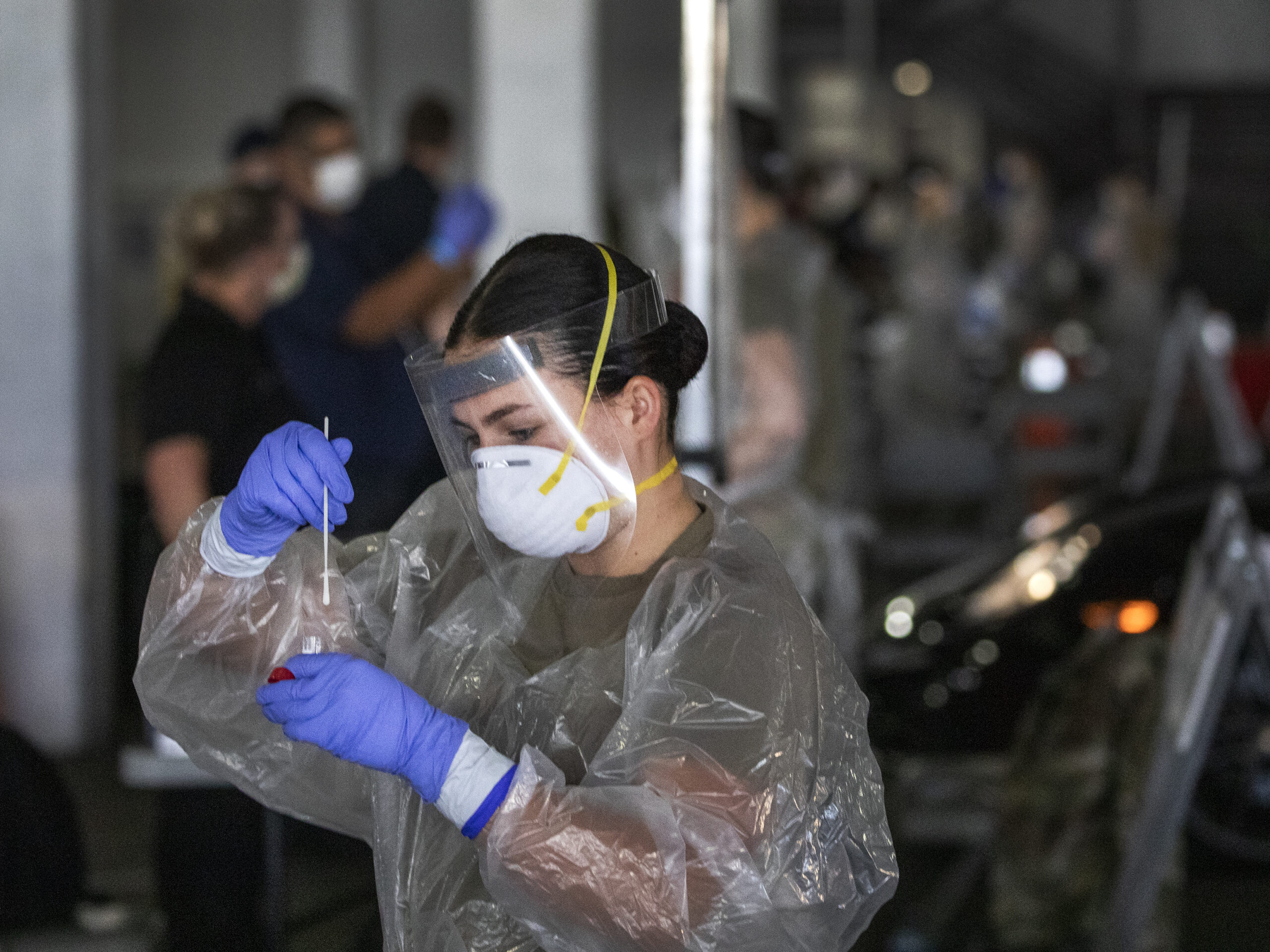 Welcome to COVID in Context, where staff at The Nevada Independent provide context and clarity on what's happening with COVID-19 in Nevada.
In this edition, you'll find a write-up (and some new data!) taking a look at what wastewater sampling can tell us about the spread of the novel coronavirus, all the juicy details from a meeting of the Legislature's Joint Interim Standing Committee on Health and Human Services, an update on the staffing crisis facing hospitals in Southern Nevada and new information about how the federal government is planning to help improve health care worker retention and reduce burnout.
"News you can use" and "what we're reading" near the bottom of the page also contain helpful links and resources.
COVID in Context will change depending on the situation at hand. If you have any questions, thoughts or suggestions, please reach out to [email protected] or send me a direct message on Twitter.
Have questions about COVID-19, vaccines or the pandemic? Please submit them here so we can try and get them answered by experts in future editions.
For daily updates check out our constantly updating data page and follow @nvindycovidbot on Twitter.
— Tabitha Mueller
***
Understanding the numbers:
Looking at the graph of cases in Nevada, one state health official noted in a recent conversation with state lawmakers that there are "very, very early" indications of stabilization as the growth rate of new cases appears to be slowing down.
But case counts only tell so much about the spread of the virus. As we noted last week, reported cases of COVID-19 are likely lower than the actual case numbers.
To get a more comprehensive understanding of how widespread the virus is and to see early trends indicating increasing or decreasing cases of COVID-19, researchers at UNR and UNLV say it's vital to assess wastewater data because (in the immortal words of children's book author Justine Avery) everybody poops.
"[Testing wastewater] is an unbiased approach," associate professor and director of UNR's cell and molecular biology graduate program Dr. Subhash Verma said in an interview with The Nevada Independent. "Whoever wants to get tested or not tested, they will shed virus regardless."
Wastewater testing also allows for a more immediate picture of virus spread in a community, said Dr. Edwin Oh, an associate professor and head of UNLV's neurogenetics and precision medicine lab.
"As the labs start testing, there's never a perfect correlation of 100 people come in, 100 tests are generated on the same day. Many labs are testing samples that are one week old or two weeks old," Oh said. "The older samples are not a true reflection of what's going on today, whereas the wastewater surveillance is a reflection of exactly what's going on today."
To figure out the prevalence of COVID-19 in wastewater, researchers test sewage samples from local water authorities. Then, using the concentration levels of the virus in the wastewater and information from prior caseloads, researchers use predictive modeling to identify estimates of the virus' prevalence in a community.
"It's not rocket science, but simple regression analysis," said Dr. Krishna Pagilla, professor and chair of UNR's civil and environmental engineering department. "It tells us that if the concentration is x, we can predict the cases to be this many."
Pagilla said the concentration levels could indicate increases, decreases or stabilization of case numbers in an area. For example, if the concentration of the virus is lower from the previous week, health professionals can expect to see the number of cases dropping the following week. If concentration levels are higher, then cases will likely increase.
Researchers can also run additional tests to determine the specific type of variants present in the community, sometimes identifying a strain before it appears in samples from in-person testing.
 Verma said in Washoe County, wastewater testing detected the Omicron variant before the county announced its first case. The discovery, combined with knowledge about the variant and past surges, helped local health professionals prepare for and address the new wave of the virus.
In Southern Nevada, Oh said when Omicron levels first showed up in early December, researchers identified low levels coming from the Strip. His team then started monitoring wastewater at other plants to see when and how fast the strain reached other communities.
"In one community, on December the 20th, we saw Omicron make up maybe 15-20 percent of the community," Oh said. "Fast forward one week later, 96 percent of all genomes were made up of Omicron. So you can see how quickly a variant like this can take over an entire community, and we didn't even have to test a single person."
Caseloads have fluctuated since the beginning of the pandemic, and the state experienced record-setting case numbers in the last few weeks. But in Southern Nevada, it seems as though cases could begin dropping.
The Nevada Hospital Association noted in its weekly report that wastewater monitoring in Clark County indicates that the rate of Omicron spread is starting to slow down.
"What [data from wastewater sampling] suggests is that case counts (reported human infections) will probably start plateauing in a week or two," Oh said.
Verma and Pagilla said that in Washoe County, the latest wastewater analyses indicate cases in the county might be starting to level out, but cases are still high.
"The daily concentrations of the last three days have decreased a little bit. But if you look at the weekly concentrations, they are about the same. So the good news is that they are kind of stable somewhere in there," Pagilla said.
Verma added that at some point, cases will decrease. It's just a question of when.
"At some point, the virus will not find enough bodies to infect," Verma said. "At some point it will get almost everybody, and after that maybe it will take some time to lag before some new variant or something shows up."
— Tabitha Mueller & Jannelle Calderón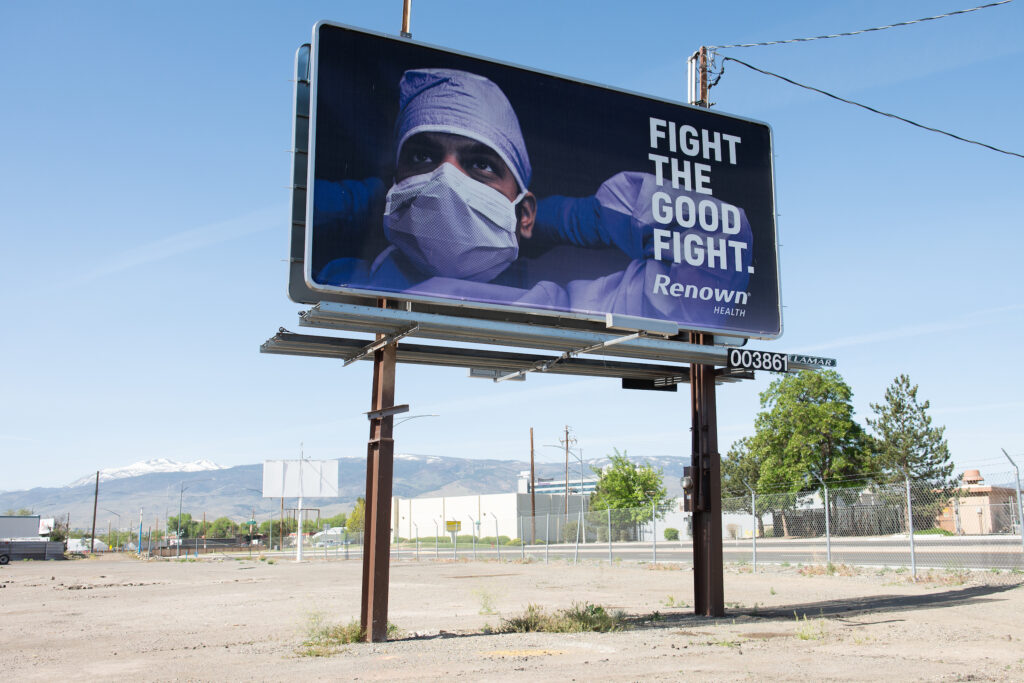 Understaffing puts hospitals in crisis
Nevada hospitals have characterized their staffing situation as "crisis" level for the third consecutive week as employees in all departments test positive for COVID-19 or need to be isolated after being exposed to the highly transmissible Omicron variant, according to a report from the Nevada Hospital Association.
The association applied the label to staffing in southern and rural areas of Nevada based on hospital reporting, discussions with hospital leaders and the effectiveness of mitigation measures. Crisis level means conditions at the hospitals limit the ability to provide adequate patient care.
In Southern Nevada, "hospitals are experiencing delays in inpatient admits with several hundred patients holding daily in the emergency departments as they await an open, staffed bed," the association said in the report.
In Washoe County, 161 people positive with COVID-19 were hospitalized as of earlier this week, and hospitalizations have more than doubled since Dec. 20.
During a meeting with lawmakers on Thursday, Nevada Chief Biostatistician Kyra Morgan said 317 people with COVID symptoms are in Intensive Care Units as of this week and 167 require use of a ventilator, a 65 percent increase from Dec. 20.
Clark County hospitals have formally requested staffing assistance from the governor's office for the first time since the beginning of the pandemic, but staffing reinforcements have not been allocated yet and there is currently no timeline in place, according to the association. Many positions throughout Southern Nevada's hospitals are unstaffed daily, a spokesperson with the NHA said.
Sisolak spokeswoman Meghin Delaney said the state is working with the Nevada Hospital Association to address hospital staffing and reinforcements, but did not specify plans. She noted that since the beginning of the pandemic, more than 5,000 doctors, nurses, EMTs and medical students have supplemented Nevada's health care workforce through the Battle Born Medical Corps program.
"We have not heard of hospitals seeking help from Battle Born Medical Corps, but that doesn't mean they haven't," a NHA spokesperson said.
Southern Nevada Health District officials continue to encourage COVID-19 vaccines to prevent severe illness, hospitalization and death. The Omicron variant is just as infectious as measles, meaning one person can infect up to 15 people on average, said Dr. Cassius Lockett, director of disease surveillance and control for SNHD. During a press briefing on Wednesday, Lockett noted that fully vaccinated individuals represent about 43 percent of hospitalized COVID-19 patients.
"The vaccines in general are not intended to stop infection," Lockett said. "They're intended to prevent you from getting severely ill."
— Jannelle Calderón
Feds provide $103 million for health care worker burnout
The U.S. Department of Health and Human Service (HHS) announced Thursday that it is providing $103 million over three years to help improve health care worker retention and reduce burnout, including $6 million for mental health services.
HHS Secretary Xavier Becerra said the best way to alleviate the stress on health care workers is to vaccinate more people, which he said the Biden administration is pushing to do. In the meantime, the funds, which come from the American Rescue Plan, will help health care workers with "evidence-informed programs and practices and training," Becerra said on a call with reporters Thursday,
"The focus will be on providers who do service in underserved and rural communities," Becerra continued.
The funding would go to 45 grantees, though none in Nevada. But some grantees are in the Health Resources Services Administration's (HRSA)) region nine, which includes Nevada, California, Arizona and Hawaii.
Those grantees, which include four in California, "will collaborate and offer resources across the region," an HHS spokesman said.
Nevada health care workers could also benefit from the $6 million for the Health and Public Safety Workforce Resiliency Technical Assistance (TA) Center. Based at George Washington University in D.C., the TA center will develop a website that supports the rapid deployment of strategies that promote mental and behavioral health, prevent suicide, and reduce burnout and substance use occurrence.
HHS said the website would have a public-facing page that allows the general public to access a repository of resiliency webinars, tools, and resources.
— Humberto Sanchez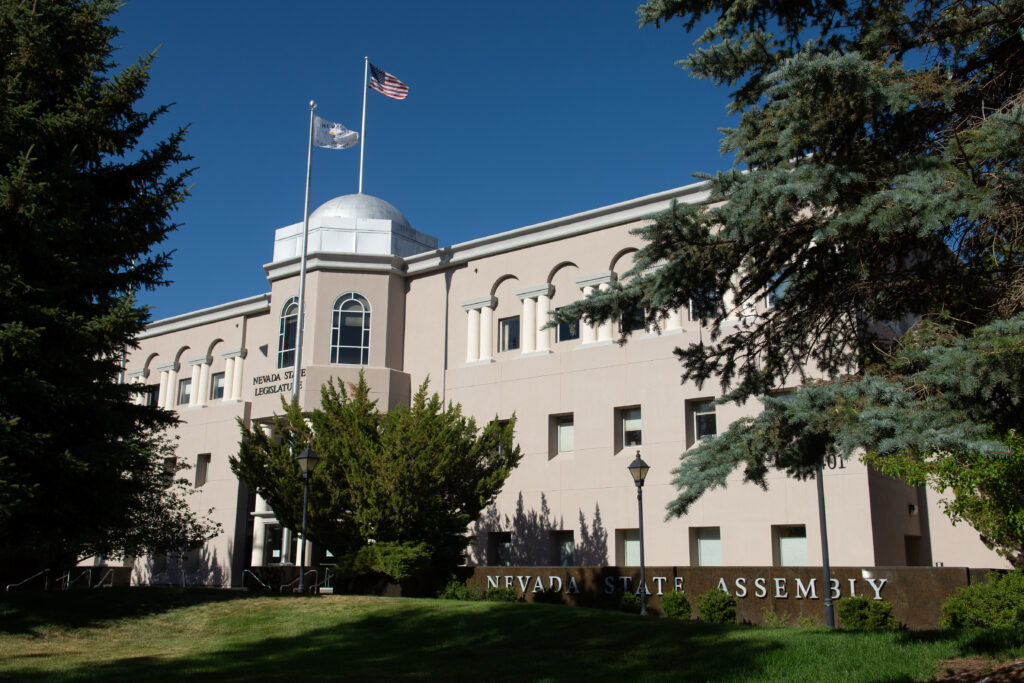 Legislators consider ideas to improve Nevada public health
Lawmakers looking ahead to the 2023 session will be studying how the state responded to the COVID-19 pandemic, including how Nevada's public health infrastructure stood up and how state and local governments coordinated during the crisis.
The study conducted by the Joint Interim Standing Committee on Health and Human Services is a requirement from SB209, approved by lawmakers last year. Lawmakers are also tasked with considering recommendations for increased funding for public health infrastructure and examining the long-term effects of COVID-19 on frontline workers.
State Sen. Fabian Donate (D-Las Vegas) is in charge of the study and will complete the requirements throughout the next month. The committee expects to hear study results and recommendations this summer.
During a meeting on Thursday, committee members also heard ideas on how to improve Nevada public health from Megan Comlossy, the associate director of the Center of Public Health Excellence within the Larson Institute at UNR.
Comlossy's suggestions included creating local administration to improve and streamline public health services in rural counties and investing in public health infrastructure.
"We probably don't have the capacity or resources to stand up a health district in every rural county, but could foresee regional health districts being created to serve areas that are located near each other," she said.
Establishing academic health departments, or a formal affiliation between a governmental public health agency and an academic institution, would benefit both entities, she said, which help inform each other and build a pipeline of work-ready students who already have some experience because of the relationship.
Funding is another issue.
"Not only is [Nevada's] system underfunded," Comlossy said, "but the vast majority of available funding can only be spent on predetermined services, like family planning or women's health. We don't have funds that can be directed to the most urgent need of the day."
— Jazmin Orozco Rodriguez
News you can use
Mask mandates
For the week beginning Friday, Jan. 21, all counties remain subject to universal indoor masking precautions regardless of vaccination status.
Counties automatically become subject to a universal masking mandate if they have two weeks of "substantial" or "high" transmission; those mask mandates will automatically be removed after two weeks of "low" transmission.
Updated masking guidelines are announced every Tuesday. For the most up-to-date information on masking mandates by county, click here.
Searching for COVID-19 testing sites?
The Nevada Hospital Association has said that patients who want testing only but show up to an emergency room will experience "excessive wait times" and anyone looking for a test should go to a testing site.
To find a testing site in Nevada, including pharmacies, head on over to the state's COVID-19 test site finder.
For testing from the Washoe County Health District, click here.
For a complete list of testing sites in Southern Nevada, follow this link.
Rapid Tests
Here's the link to order free at-home COVID-19 tests through the United States Postal Service.
Residential households can order one set of four free at-home tests. There's a limit of one order per address and orders will ship for free starting in January.
As part of a federal effort, private insurance companies will cover at-home test kits purchased at pharmacies. Companies will cover up to 8 kits per month, depending on the number of people on a health plan.
Trying to buy an effective mask?
Since the arrival of the Omicron variant, health experts have urged Americans to upgrade their cloth masks to an N95 or KN95 because the new variant is so transmissible. These higher grades tend to be costly and difficult to find.
As this article from The Guardian explains, try to use masks that fit tightly to your face and reduce the potential for "leakage." This guide to masks from Popular Science also has some good insight and tips when it comes to mask-wearing.
The Biden Administration announced on Wednesday that the federal government will provide 400 million free N95 masks to citizens from the Strategic National Stockpile. Nevada officials are still figuring out how to implement the distribution of masks and ensure they reach areas where there is a high risk of spread, such as schools.
Quarantine and isolation guidelines
If you are exposed, and you don't have a positive test, the CDC is asking you to monitor your symptoms, wear a mask, and then get tested if you're symptomatic. If you are sick or test positive, the CDC recommends you stay home for five days and isolate yourself from others. You can end isolation after five full days IF you are fever-free for 24 hours without medication. Once out of isolation, wear a well-fitting mask for 10 full days when around other people.
For complete guidelines and recommendations head over to the CDC's COVID-19 Quarantine and Isolation page.
What we're reading
The Atlantic's Katherine Wu notes that epidemiologists are "'pretty confident that the American apex is nigh." But she warns readers that no one is certain what's going to happen with the virus, and the worst of the Omicron wave could still be coming (this is what some of our mothers sarcastically call a light bedtime read).
We've been getting some questions about natural immunity. We'll hopefully get to the topic in a future edition of "COVID in Context." Until then, check out this FiveThirtyEight piece titled: How Omicron Upended What We Thought We Knew About Natural Immunity.
Learn how to build an air purifier for less than $100 in this 120-second tutorial highlighting students who made the devices for their school.
Poynter takes a stab at answering the million-dollar question: How will we know when the COVID-19 pandemic is over? In a similar vein, Chief Medical Adviser to the President Dr. Anthony Fauci said the evolution of the pandemic is still an open question.
A bit closer to home, Jackie Valley looked at how one Las Vegas elementary school is navigating the school year amid the fast-spreading Omicron variant, gaps in learning, staff shortages and burnout. It's an excellent, timely piece that sheds light on the struggles teachers face in the wake of the pandemic.
Here's a fun (?) read comparing COVID isolation to … muffin baking.
Along with her bilingual reporting and coverage of Nevada's congressional districts, reporter Jannelle Calderón has been helping to cover COVID-19. Give her a follow on Twitter to stay abreast of goings-on in the state and read her piece on the families of inmates frustrated over the sudden suspension in visits amid rising COVID-19 cases.
This story was updated on January 21, 2022 at 11:30 a.m. to clarify that the discovery of the Omicron variant in Washoe County, combined with knowledge about the variant and past surges, helped local health professionals address the new wave of the virus.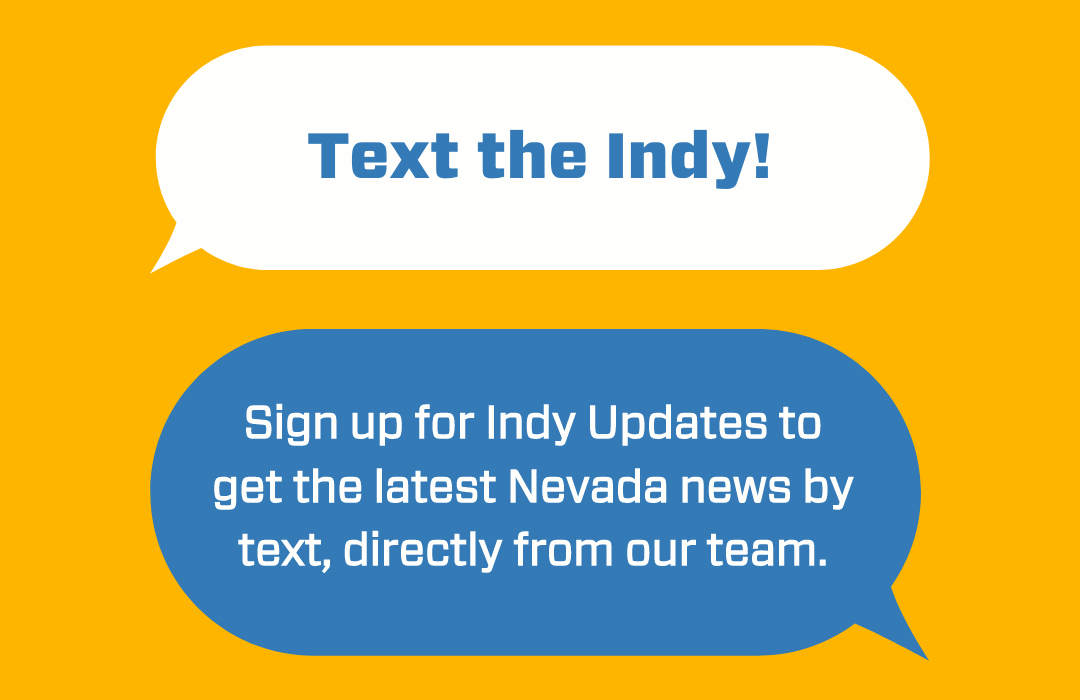 Featured Videos
Comment Policy (updated 4/20/2021): Please keep your comments civil. We reserve the right to delete comments or ban users who engage in personal attacks, use an excess of profanity, make verifiably false statements or are otherwise nasty. Comments that contain links must be approved by admin.