Culinary Union officials face profanity-laced attacks after scorecard says Sanders would 'end' their health care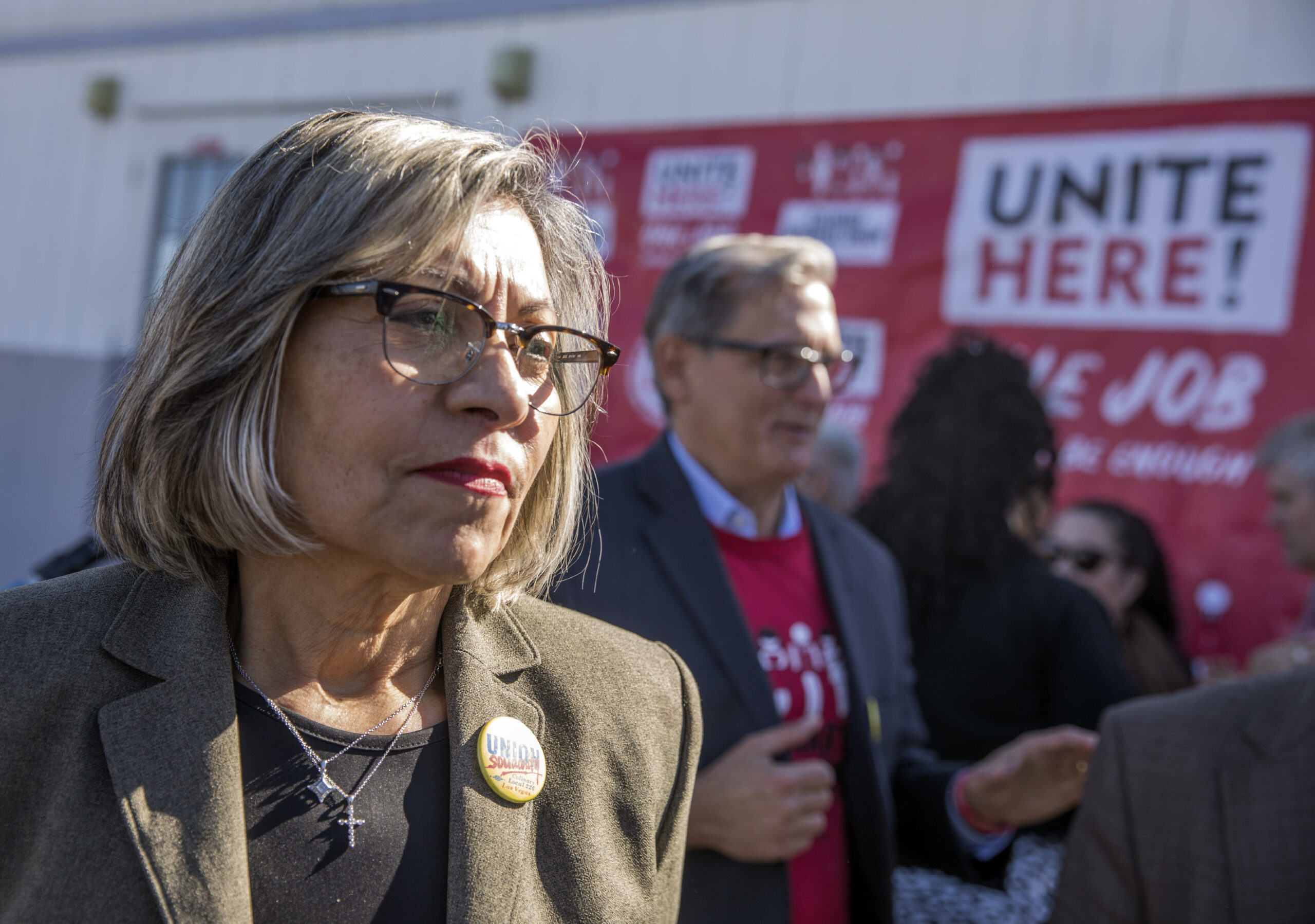 Two top Culinary Union officials have faced threatening phone calls, emails and tweets and say their personal information was shared online after the release of a union scorecard that took particular aim at Vermont Sen. Bernie Sanders.
Secretary-Treasurer Geoconda Arguello-Kline, for instance, has come under attack for her Nicaraguan heritage, and union spokeswoman Bethany Khan was accused of being paid off by former Secretary of State Hillary Clinton and other Democratic establishment types. In tweets, the union and its leadership have been referred to as "bitches," "whore," "fucking scab" and "evil, entitled assholes."
Union officials also raised concerns about a commenter on a Nevada Independent article that referred to members of the Culinary Union, who hail from 178 countries and speak more than 40 different languages, as "illegals," though a review of posts by the Independent suggests the commenter is a Trump supporter who opposes Medicare for all, not a Sanders supporter.
In one email, which the union provided to the Independent, Culinary leaders are referred to as "corrupt mother fuckers" and says that it's "time for people like me to go after you."
"This is your chance to fix your mistake before the millions and millions of Bernie Sanders supporters will find you and end your ability to earn a living," the email says. "We will find you corrupt mother fuckers of that you can be sure and we will make sure you wallow in poverty and suffering."
"Apologize and fix your mistake or else you will pay … I know tens of thousands of Bernie supporters and we will come after you fascist imbeciles," it continues. "#Bernie2020 #NotMeUs."
Khan said the union has received dozens of phone calls, more than 300 emails and thousands of tweets over the last 48 hours.
The attacks against the hotel workers' union come in the wake of the public release of a scorecard, which The Nevada Independent first reported on Tuesday, that criticizes the Vermont senator over his position on Medicare for all by saying that he would "end Culinary healthcare" if elected president. The union, which runs a health trust that covers 130,000 members and their families, opposes any single-payer, government-run health insurance system that would eliminate their much-loved health plans.
The union has been circulating the scorecard via text and email to their members, as well as back of house in Las Vegas hotels. Though the union declined to endorse a Democratic presidential candidate on Thursday, it has about 100 organizers dedicated to generally turning out union membership to this year's caucus.
Sanders, in a statement Thursday, condemned "harassment in all forms" and said that he urges "supporters of all campaigns not to engage in bullying or ugly personal attacks."
"We can certainly disagree on issues, but we must do it in a respectful manner," he added.
Later, in an interview with PBS Newshour, Sanders sought to distance himself from the attacks.
"Obviously, that is not acceptable to me. And I don't know who these so-called supporters are. You know, we are living in a strange world on the internet ... Anybody making personal attacks against anybody else in my name is not part of our movement," Sanders said.
The Sanders campaign, asked for further comment, pointed back to the senator's statement.
Arguello-Kline, asked whether there is more Sanders should have done to condemn the attacks, was indirect in her criticism.
"We respect Senator Sanders a lot. We do. We know he's always been great with the labor and everything. But I think in situations like this he knows what's going on in this country and he knows this is very dangerous," Arguello-Kline said.
As far as Sanders' decision to wait more than 24 hours to respond after the Culinary Union publicized the "vicious attacks" it was facing, she said that "sooner would've been better — less damage." Khan did, however, note that after Sanders' weighed in on the attacks that it seemed like the tweets the union was receiving started getting more civil and some old tweets had been deleted.
The two Culinary leaders say that the backlash won't inhibit their get out the vote efforts but that it has taken a mental and emotional toll on them. Khan said that she has received calls from people telling her that she is "a fucking whore," a "bitch," and "an ignorant dumb fuck."
"It derailed a 24-hour work day for me where I had to go home at 2 a.m. and then start working because I was constantly being called, being emailed, I couldn't keep up on social media I would just get mentions and try to figure out what was happening," Khan said. "And it's disappointing when it's supposed to be people who are on our side."
Arguello-Kline said her personal information was shared online, causing her kids to fear for her safety. The Nevada Independent reviewed a thread where Redditors appeared to confirm that Arguello-Kline's personal information had been shared, but was unable to find the exact instance of where it had been posted.
"Right now, in this country you cannot put the facts on the table anymore, and that's what we did. We put the facts to the members. That's all we did," Arguello-Kline said. "They're threatening Bethany, they threatened me, they've threatened two women. We're women of color."
The two women noted that D. Taylor, international president of Culinary's parent union UNITE HERE, and Ted Pappageorge, president of the Culinary Union, have not received similar threats. Union officials have additionally filed a report with the Las Vegas Metropolitan Police Department over the attacks.
"What we did is let them know the situation and take it serious," Arguello-Kline said. "That's what we did, because now you cannot play with threats."
As far as the union's get out the caucus efforts, Arguello-Kline said the Culinary Union will continue to distribute its scorecard to members, have organizers talk with union members back of house, phonebank morning and night, and send text messages to its members. She said the union is putting a particular focus on getting "thousands and thousands" of its members out to early vote, what she described as an "easier" process for members.
"We're elected leaders and one of our responsibilities is to protect our members as the first responsibility," Arguello-Kline said. "This is not going to start to weaken putting out the facts."
The union, she said, isn't telling anyone who to vote for or who not to vote for, they're just giving their members information and letting them make a choice.
"We don't say, 'Don't vote for this, vote for this.' We don't say nothing like that," Arguello-Kline said. "We say, 'This is the knowledge you need to have, and you have to make a decision at the end.'"
Editor's note: We understand that some people may find the profanity in this story offensive. But the unsettling language is an integral part of the story, so we made the decision to include it in its unvarnished form.
Update 2-14-20 at 1:11 p.m. This article has been updated to add additional information about a commenter who referred to Culinary Union members as "illegals" and clarify that the commenter appears to be a Trump supporter, not a Sanders supporter.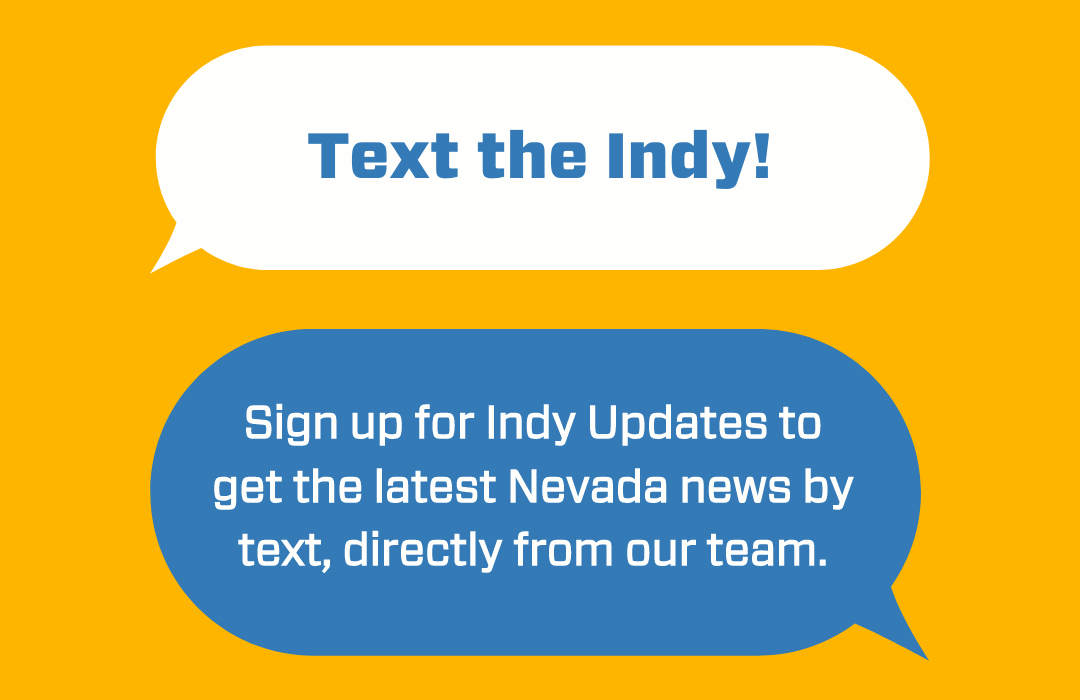 Featured Videos
Comment Policy (updated 4/20/2021): Please keep your comments civil. We reserve the right to delete comments or ban users who engage in personal attacks, use an excess of profanity, make verifiably false statements or are otherwise nasty. Comments that contain links must be approved by admin.