Day after Laxalt Senate primary win, Cortez Masto takes aim at 'big oil' ties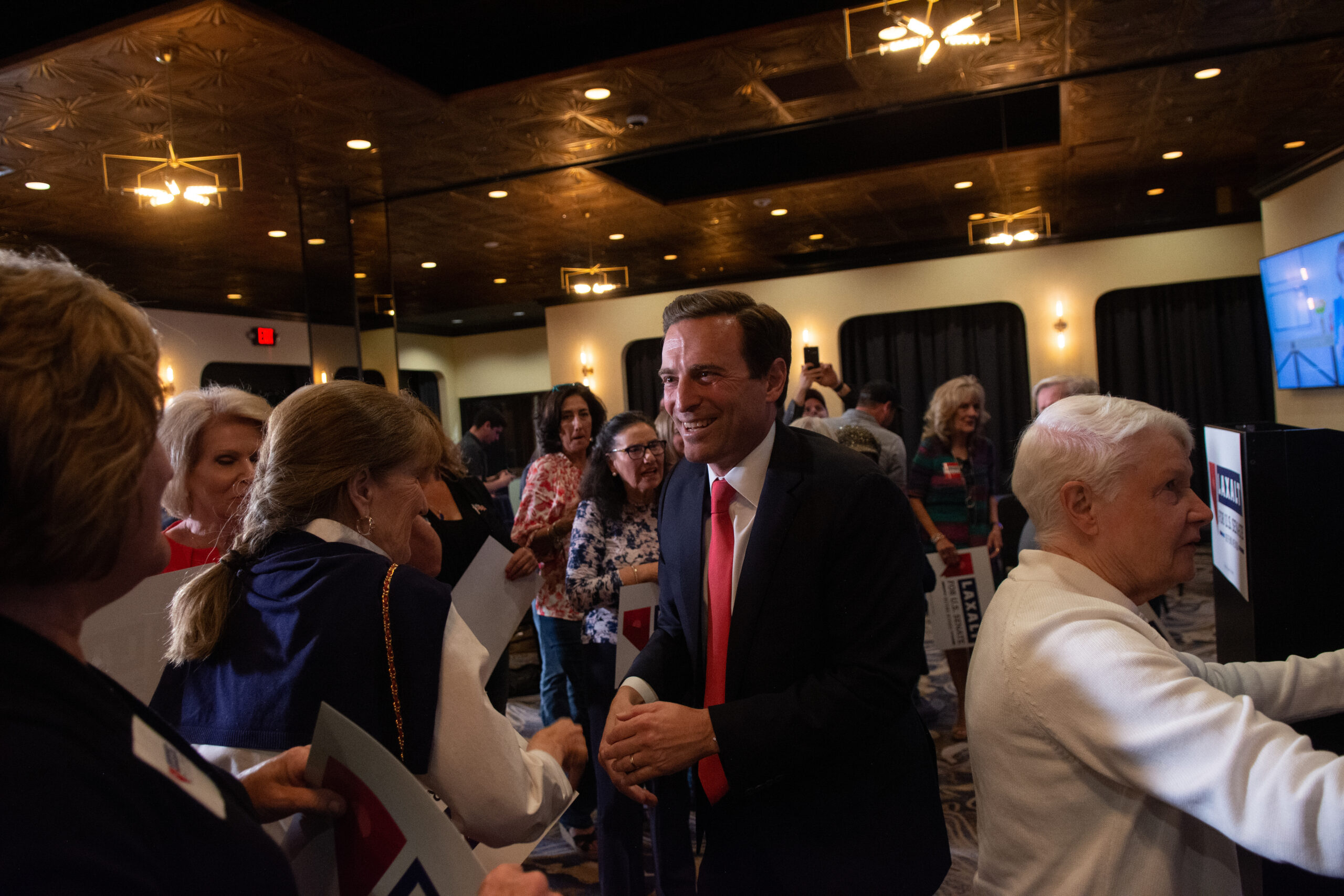 In a statewide advertising campaign set to launch Thursday, incumbent Democrat Sen. Catherine Cortez Masto is already on the attack against newly-minted Republican nominee Adam Laxalt, highlighting his ties to oil corporations.
Laxalt, who was elected Nevada's attorney general in 2014 and ran an unsuccessful bid for governor in 2018, easily won a primary fight for the U.S. Senate nomination in Tuesday's primary election, besting nearest challenger Sam Brown by nearly 19 percentage points, as of Tuesday night.
The 30-second spot targets Laxalt for an effort he made in 2016 to block a multi-state investigation into Exxon-Mobil following news reports that the company had sought to minimize its own research on the role of fossil fuels on climate change.
That investigation would have also centered on oil companies linked to the billionaire Koch brothers, who were for years among the largest Republican campaign donors and later gave Laxalt a $2.5 million outside spending boost for his gubernatorial campaign.
According to a 2018 report from the Reno Gazette-Journal, Laxalt's office said in a statement that he had opposed the investigation on "free speech grounds," and that the letter he signed onto relative to that investigation "expressly disavowed taking any position on global warming."
The Cortez Masto ad also attacks Laxalt for working for a private law firm, Cooper & Kirk, in the years following his loss in the governor's race. Though Laxalt did not personally represent oil companies, one of the firm's partners did count companies including Texaco, Shell and subsidiaries of Chevron among his clients.
The attacks come as Democrats nationwide have otherwise tiptoed around worsening economic issues, especially inflation and gas prices that have soared over the last few months.
On the campaign trail and online, Laxalt has repeatedly hammered Cortez Masto and the Biden White House on the issue of gas prices, accusing Democrats broadly of causing the spike by undoing Trump-era energy policies and limiting domestic drilling and pipeline operations.
As recently as Monday, Laxalt tweeted that Biden and Cortez Masto — who he pejoratively described as the "invisible senator" — were "directly responsible" for gas price hikes.
In Washington, Cortez Masto has sought to cast an image of a crusader against price gouging, briefly gaining the spotlight in March when she pressed an executive from Shell Oil over the alleged prioritization of shareholder payouts over supply issues.
Laxalt enters the general election as the favored candidate of both the Republican establishment and the Trump-aligned wing of the party, and has campaigned heavily on his direct links to both Trump and other conservative figures, such as Florida Gov. Ron DeSantis.
Laxalt was also the Trump campaign co-chair for Nevada in 2020, a position from which he challenged, without evidence, the legitimacy of the presidential election results in Clark County based on alleged "illegal votes."
Cortez Masto spent two terms as Nevada's attorney general before winning a tight race to replace longtime Nevada Sen. Harry Reid in 2016.
The race is also expected to be among the most expensive in the state's history, as both candidates have already raised and spent millions of dollars ahead of Tuesday's primary. The vast majority has come from Cortez Masto, who has banked more than $26.2 million cumulatively through late May, and spent more than $17.4 million.
Laxalt raised just over $5.8 million for the cycle so far, spending roughly $3.8 million in his primary race against Brown.
The race between Cortez Masto and Laxalt is set to be one of the most consequential nationwide, as a flip of Nevada's seat from Democrat to Republican could tip the balance in a Senate split 50-50 between the two major parties.
Hypothetical polling between Cortez Masto and Laxalt suggests a tight race, amid broadly favorable conditions for Republican candidates across the country. The Cook Political Report, which grades the competitiveness and partisan tilts of electoral contests, labeled Nevada's Senate race as a "Toss Up."
The Nevada Independent is raising $200,000 by Dec. 31 to support coverage of the 2024 election.
Tax-deductible donations from readers like you fund this critical work.
If you give today,your donation will be matched dollar-for-dollar.
Give + Get Matched
Featured Videos