Democrats ask court to block 'fatally flawed' Trump lawsuit against Nevada's expanded mail voting for 2020 election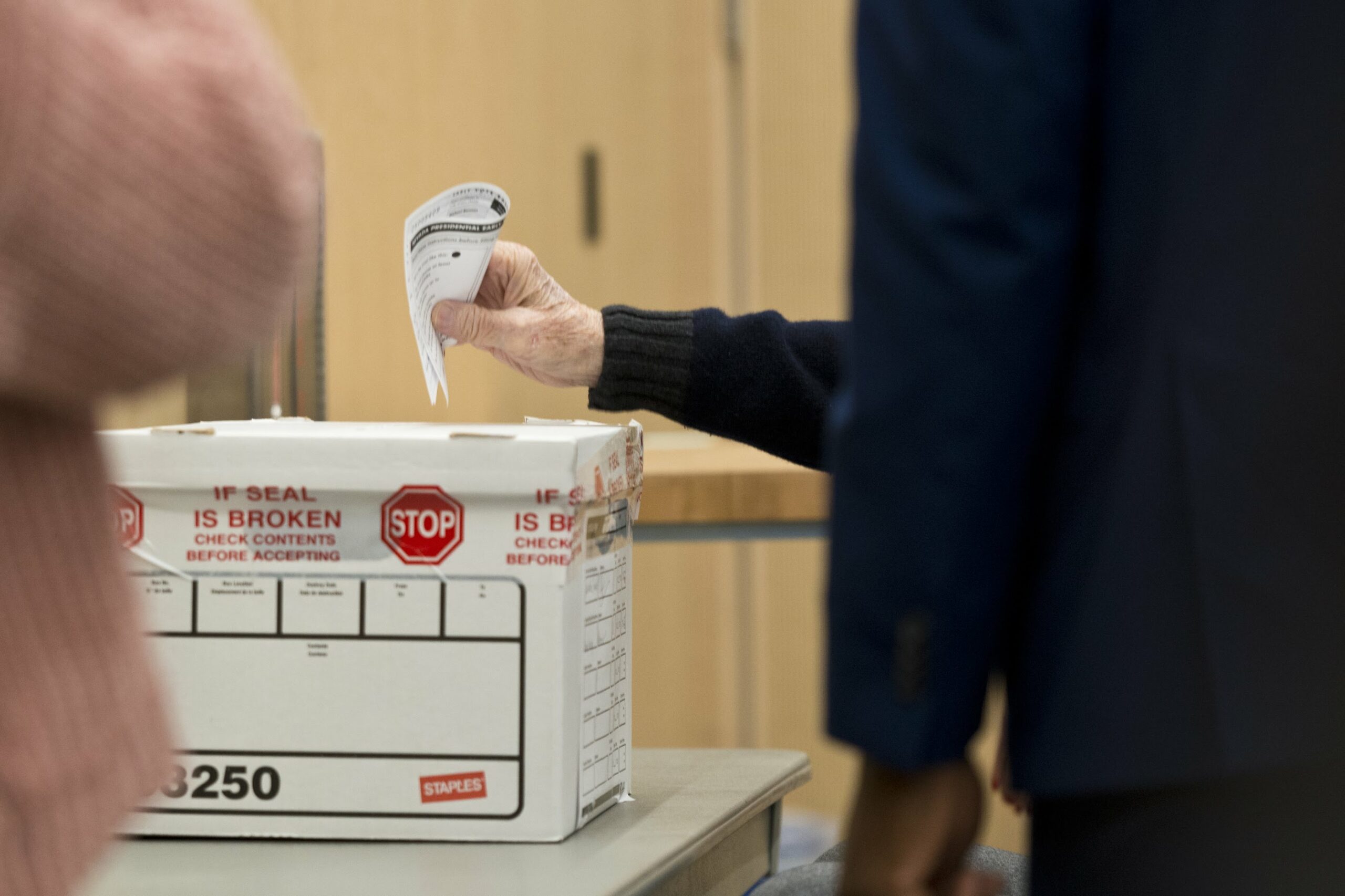 National and Nevada Democrats are asking a federal court to dismiss the Trump campaign's lawsuit against the state's plans for expanded mail-voting in the 2020 general election, claiming the "fatally flawed" legal challenge overstates the threat of voter fraud.
The motion to dismiss was filed in federal court on Thursday by a trio of Democratic Party organizations — the Nevada Democratic Party, the Democratic National Committee and the Democratic Congressional Campaign Committee — in response to the lawsuit filed in early August by the Trump campaign and other Republican organizations challenging Nevada's planned expansion of mail voting.
The Democratic groups, which motioned to intervene in the case in early August, say the Trump campaign is "inexplicably and without merit" attempting to reverse actions taken by the Legislature earlier this year to "safeguard the franchise in November and during future crises."
"They lack standing to bring their claims, having alleged no actual injury at the hands of Nevada's election officials that would be redressed by the relief they seek, and having failed to articulate how a law that makes it easier for eligible Nevadans to vote causes harm to them or their supporters," attorney Bradley Schrager wrote in the motion to dismiss.
The lawsuit came after state lawmakers in a late summer special session approved a bill, AB4, that requires election officials to mail ballots to all registered voters for the 2020 general election, while also requiring a minimum number of in-person polling places in the state's most populous counties.
The bill passed along party lines, and also implemented changes to signature verification processes while explicitly allowing for ballot collection, a previously prohibited practice of allowing voters to give their ballots to another person to turn in (referred to pejoratively by Republicans as "ballot harvesting").
Trump, who sharply criticized the bill in press conferences and on Twitter, threatened and later made good on the threat of filing a lawsuit challenging the state's new election law last month. Nevada Secretary of State Barbara Cegavske's office, the named defendant in the lawsuit, is also asking the court to dismiss the lawsuit.
The lawsuit asks a federal court to enjoin and block enforcement of the new election law, saying it "upends Nevada's election laws and requires massive changes in election procedures and processes, makes voter fraud and other ineligible voting inevitable."
In their motion to dismiss, the Democratic groups claim that many of the injuries or deficiencies alleged in the Trump campaign's lawsuit lack the proper standing that would allow a court to block some or all of the changes in AB4.
One section of the lawsuit challenges a provision allowing ballots received by election officials within three days of an election but without a clear postmark to be counted as valid, but the motion to dismiss states that the charge lacks standing as the alleged injury — the potential of "nefarious fraudsters" to have their ballots counted after Election Day — is "unduly speculative and generalized."
They also reject another charge — the requirement of minimum in-person polling places in Washoe and Clark counties as unfair to rural counties that may have a higher voter-per-polling place standard — as also lacking standing, and say that the proposed remedy of blocking the bill entirely would "inflict greater harm on all voters by removing any threshold requirement for in-person voting opportunities."
"Even if Plaintiffs had alleged that the Nevada Legislature must require all counties to provide multiple polling locations in order to avoid burdening their residents' right to vote, Plaintiffs have not asked this Court to provide that relief," the motion states. "Instead, they seek only to strip away minimum protections from more populous counties."
The Democratic Party groups also rejected claims that the now-allowed ballot collection practices will lead to increased levels of fraud, calling it a "conclusory allegation of fraud unsupported by even a modicum of persuasive explanation." They write that the allegation of voter fraud (a "wholly speculative and hypothetical injury") is an "impermissibly generalized grievance" that is too broad to bring as an actionable challenge to the law.
"There is simply no authority for transmogrifying the vote dilution line of cases into a weapon that voters may use to enlist the federal judiciary to make it more difficult for millions of their fellow citizens to vote, based entirely on unfounded and speculative fears of voter fraud," the motion states.
The motion also questioned the Trump campaign's timing and urgency in their request to stop the changes to the 2020 election, noting that they filed an amended complaint (without any changes to the challenges) in late August and have not requested an expedited schedule, even as some local election officials prepare to send out ballots later this month.
"Despite seeking dramatic changes in how Nevada will administer the November Election, as of the date of this filing, Plaintiffs have taken no steps to expedite consideration or resolution of their claims," the motion states.
Attorneys for the Trump campaign are required to respond to the secretary of state's office's motion to dismiss by Monday, Sept. 9, and respond to the Democratic group's motion by Sept. 17.
Action on the lawsuit is threatening to run up against state-imposed deadlines for the mailing of general election ballots. According to the secretary of state's office, overseas and military voters will receive ballots by Sept. 19, and a handful of rural counties plan to mail out ballots by Sept. 24 at the earliest.
The deadline for ballots to be mailed out to voters is Oct. 14.
Dems response to Trump election lawsuit by Riley Snyder on Scribd
Dems response to Trump election lawsuit by Riley Snyder on Scribd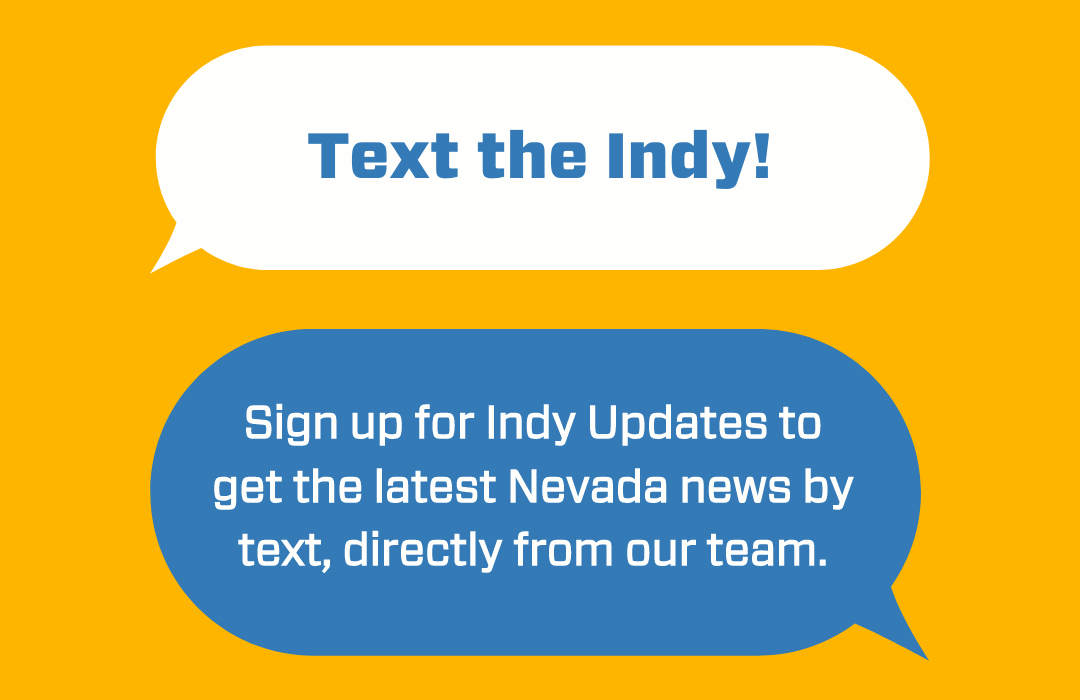 Featured Videos