Did Democratic Socialists seize the means of Nevada's political production?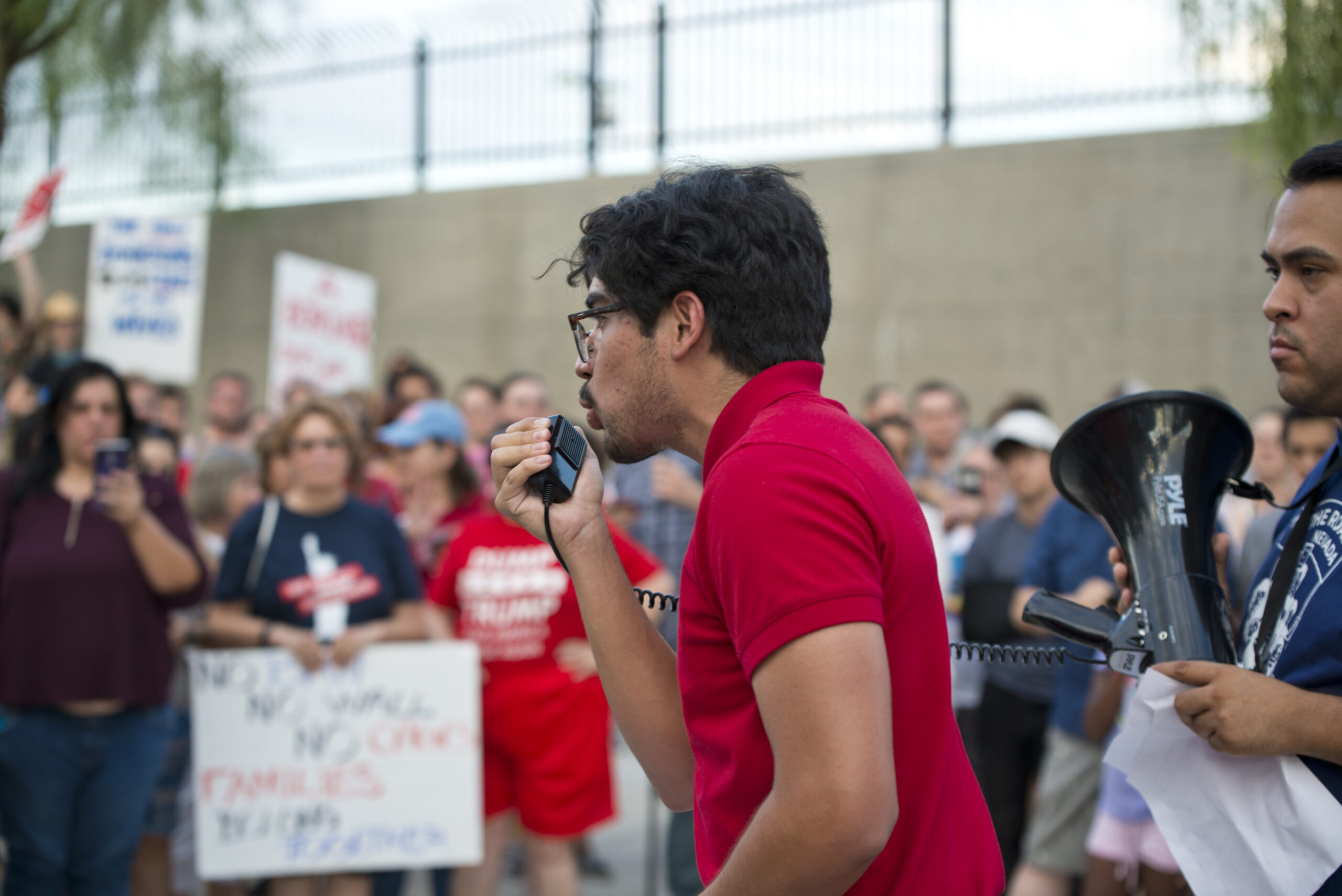 Entire staff of Nevada Democratic Party quits after Democratic Socialist slate won every seat - The Intercept
How democratic socialists just took over a swing state - CNN
Challengers take over Nevada Democratic Party, triggering turbulence - Washington Post
The extraordinary rise of the democratic socialists in Nevada - Washington Post
Sanders Loyalists Seize Control of Nevada Democratic Party - Slate
Over the past week, the headlines were breathless as Nevada, once again, made national news. In response, for the past week, Nevada's Democratic Socialists of America chapters and members proudly donned their rose emojis on social media and celebrated — as they should. They earned it.
But were the headlines true?
Did the Democratic Socialists of America actually take over the Nevada Democratic Party? Will Senator Cortez-Masto suddenly come out in favor of Medicare for All? Are elected Democrats in Carson City going to start quoting Das Kapital, or will Gov. Sisolak write fundraising appeals quoting directly from The Conquest of Bread? Will Murray Bookchin's The Spanish Anarchists: The Heroic Years become a blueprint for Nevada's politics over the next few years? Are Nevadans going to have to learn the difference between a Dengist and a Maoist, or between an anarcho-syndicalist and a mutualist? Will our families be organized into book club affinity groups and forced to read some theory?
Absolutely not.
To understand why, we first need to run some numbers. According to the secretary of state, there are more than 730,000 Democrats registered to vote in Nevada. Of those, 458 — or 0.06 percent — voted in the Nevada Democratic Party's leadership election. Of those, only 244 Democrats voted for Judith Whitmer, the new chair of the Nevada State Democratic Party.
Why did those votes of fewer than 250 Democrats make national news?
Speaking as a political party officer (I'm the vice-chair of the Libertarian Party of Nevada, at least until I step down during our state convention in May), the reason is that a lot of people, including the editor of this very publication, fundamentally misunderstand the role of state parties. State parties don't guide policy or messaging. State parties also do not exist to elect candidates; in Nevada, they don't even exist to select candidates, unless your party is small or you're running for president.
State parties in Nevada exist for one reason and one reason only — to make the process of partisan candidate selection legible to the state.
In the case of what the state calls "minor political parties" — parties for which fewer than 10 percent of Nevada's voters register on voter registration forms — there's admittedly something to be gained by winning leadership positions in a state party. Minor parties, like the Libertarian Party, are granted a lot of leeway in how they select candidates for partisan public office. As long as a minor party submits up-to-date officer lists and bylaws to the secretary of state and doesn't nominate more than one candidate for a specific partisan office, they can select candidates however they want.
Though it's traditional for most minor parties to select candidates at local and state conventions, that's not strictly required — theoretically, they could be selected by lot, by feats of strength, through blockchain mining, or by any other method the party might think up. Even if the minor party uses a convention to select candidates, there's no law preventing the party from choosing arbitrary criteria for participation — length of time as a registered voter of the party and payment of party dues are common restrictions in most minor parties. In fact, there's no law requiring the minor party to even hold its state convention in Nevada — as long as party bylaws permit it, state party leadership could decide to host their next convention on a boat in international waters and allow delegates to participate by invitation only.
Minor party candidates don't even need to be registered to vote as a member of their chosen party when they file to run for office. They can change party affiliation while filing candidacy paperwork as long as their chosen party lists them as a candidate for that party. Speaking from personal experience (having walked a candidate through doing just that), it is a really easy way to confuse and amuse local election officials.
The reason the state gives this much latitude to minor parties is because the state frankly doesn't care what minor parties do or how they do it. Outside of the occasional Independent American Party candidate winning a rural Nevada county commission seat here and there, the only way minor party candidates usually win office in Nevada is by running for a nonpartisan office, such as city council. Because the stakes are low, the rules are light.
The state, however, absolutely cares about how "major political parties" — those with greater than 10 percent of Nevada's registered voters — select candidates and govern themselves. Some of those candidates, after all, might actually get elected to office and exercise meaningful political power. Consequently, how major parties govern themselves in Nevada is narrowly circumscribed.
For example, major state parties are required to hold county conventions — and each county convention must have a minimum number of delegates from each voting precinct within the county. How county conventions are organized and what actions delegates may take during one is also defined in statute, as is the number of members of each county's central committee. Electoral College-style winner-take-all unit vote counting in state and county conventions is prohibited by law, as is charging delegates more than a "reasonable fee" to participate in conventions. Additionally, a meeting must be held in each voting precinct prior to each county convention to elect delegates to the county convention.
There's more, but you get the idea.
Additionally, unlike minor political parties, major political parties don't select candidates at conventions (except for the occasional presidential caucus, a practice which is almost certainly going to be abandoned after last year). Instead, major party candidates are selected in primaries, chosen from the list of candidates who show up to their county election official's office within the first two weeks of March (the filing period) during an election year. Before filing for office, all major party candidates need to do is live in the districts in which they are running for office for (this has proven to be a surprisingly high bar to clear) and ensure their voter registration matches the party they're running under before the end of the preceding year. Neither county nor state party officials have any direct legal say in who participates in a major party primary.
Because major political parties in Nevada don't actually select candidates for partisan public office — that's between the candidates who file in March and the voters who select them in the June primary — you may be wondering what, exactly, a major party legally does. The answer to that, other than hosting precinct, county and state conventions, is two-fold. First, they select delegates to national party conventions, where presidential candidates are formally selected (these are usually pro forma events whose outcomes are decided well in advance). Second, they can fill vacancies on ballots when partisan candidates die or are "adjudicated insane."
If all of that that sounds like a lot of mandatory busywork in exchange for almost no direct political power, you are absolutely right.
That's why there was only $400,000 — a bit more than fifty cents for each registered Democrat — to redirect from the state Democratic Party account. The only reason there was even that much was because the actual holders of political power within the Democratic Party — the various political action committees and caucuses that actually raise money and organize volunteers in this state — found the state party and its various legally mandated committees to be a useful clearinghouse between competing interest groups. Once it became clear that the official state party, as defined in statute, would no longer serve that role, they redirected resources elsewhere, just as Republicans did after Ron Paul-supporting delegates "took over" the state Republican Party in 2012.
The most meaningful prize Democratic Socialists won in Nevada last weekend was the state party's social media accounts, which, if their follower count on Twitter is any indication, are barely a tenth as popular as our editor's Twitter account. In exchange, they will now be responsible for planning and hosting state, county and precinct conventions, ensuring the state central committee meets regularly (and meets quorum), and ensuring county parties meet their statutory requirements.
That's why, if you've been wondering why the so-called "Reid machine" — the steely-eyed band of professionals who helped the Democratic Party elect a governor, two senators, three of Nevada's four congressional representatives, and nearly two-thirds of the Legislature in a state where Democrats have only a narrow voter registration advantage over Republicans — let a bunch of amateur activists seize control of the state party, there's a simple explanation.
Only clueless amateurs would think the state party was worth fighting for in the first place.
David Colborne has been active in the Libertarian Party for two decades. During that time, he has blogged intermittently on his personal blog, as well as the Libertarian Party of Nevada blog, and ran for office twice as a Libertarian candidate. He serves on the Executive Committee for both his state and county Libertarian Party chapters. He is the father of two sons and an IT professional. You can follow him on Twitter @DavidColborne or email him at [email protected].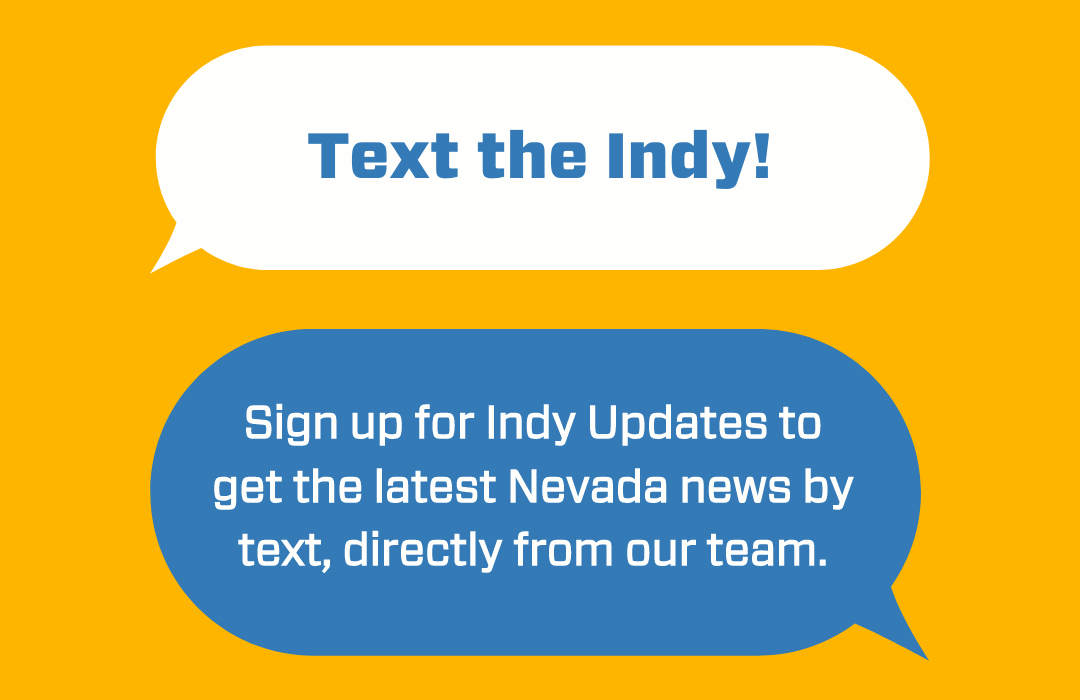 Featured Videos
Comment Policy (updated 4/20/2021): Please keep your comments civil. We reserve the right to delete comments or ban users who engage in personal attacks, use an excess of profanity, make verifiably false statements or are otherwise nasty. Comments that contain links must be approved by admin.