Distance learning enrollment surged this summer as COVID-19 cases picked up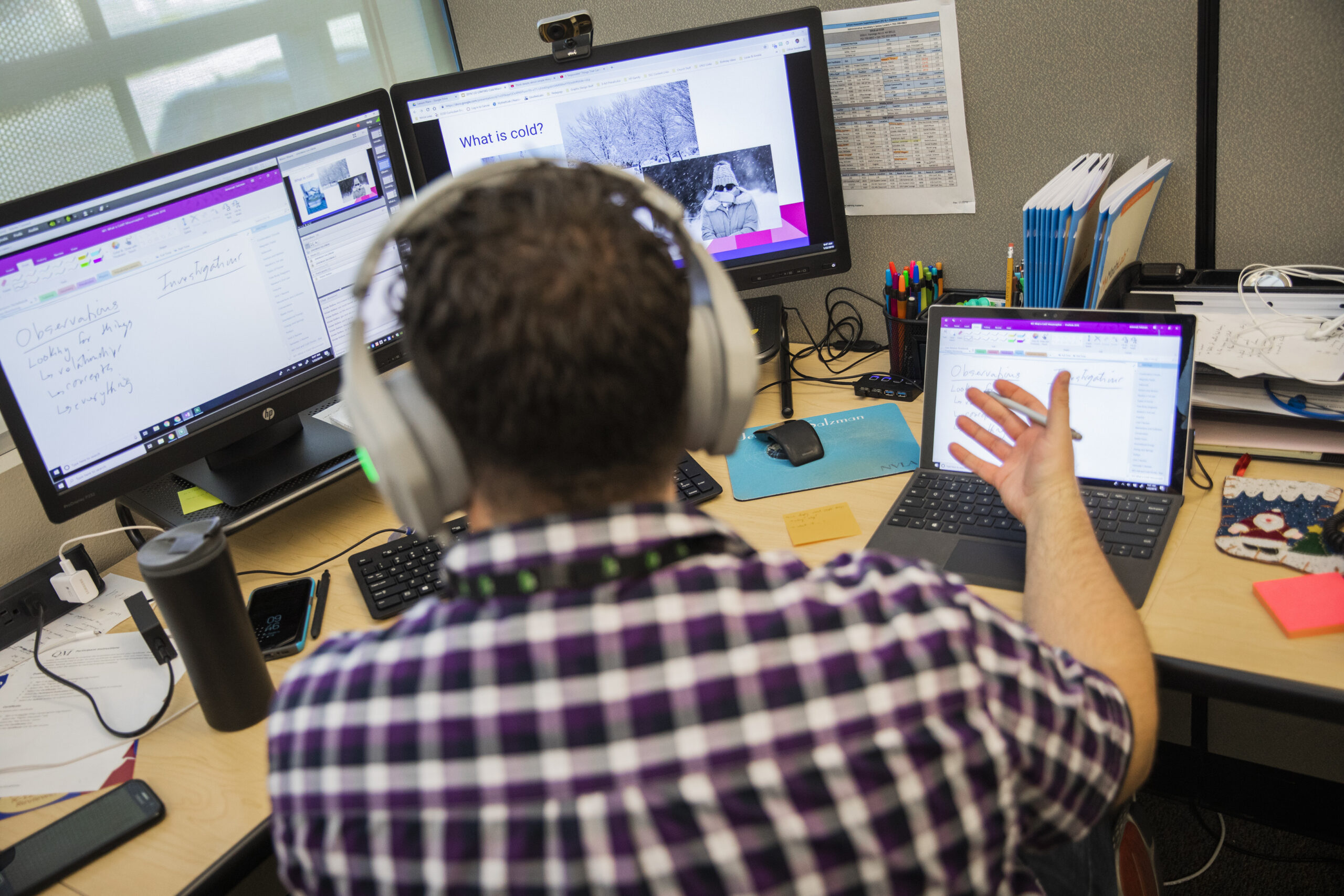 Like many parents in Nevada, Lisa Cooper faced the difficult choice between sending her children back to in-person classes or keeping them in distance learning while COVID-19 cases surged during the summer.
Cooper said her twin boys struggled spending seventh grade at home last year when using the Edgenuity online program for distance learning, but she was still concerned about the risk of in-person classes and coming in contact with a classmate or teacher who could be infected with COVID-19. Ultimately, she decided to have her children learn from home again but switched to North Star Online School, the Washoe County School District's K-12 virtual school.
"I don't trust the school district to make proper health decisions for my kids," she said. "I just feel like this is the best way to protect my kids. I can't really give a parent any kind of issue if they think their kids need to be in school … That's what we all want in a perfect world."
Cooper's children are among the more than 1,000 students enrolled in North Star — a figure that has grown in recent weeks amid a surge in COVID cases. The district is now mainly using North Star, a change from last year, when schools offered students the option of doing full-time virtual learning using Edgenuity — a program that even its creators say is not designed for a pandemic and would benefit from more live teacher interaction.
Washoe school officials say Edgenuity is now only used for students who are out sick.
The situation in Washoe County isn't an anomaly. Despite well-publicized issues with the online-only learning model adopted in the early days of the pandemic, an increasing number of parents fearful of COVID outbreaks in Clark and Washoe county school districts have opted to keep their children in distance learning amid a statewide return to in-person instruction.
By the May 28 deadline for online enrollment, the Washoe County School District expected 2,000 of its approximately 62,000 students to be registered for distance learning, but only saw 750 students enroll. Last school year, 811 students were enrolled in full-time distance learning. But, in a matter of weeks, the district's online enrollment numbers increased by more than 250 students, Washoe school officials said.
As of Thursday, Washoe County had a nearly 19 percent COVID-19 test positivity rate. And wildfires near the Nevada-California border have forced area schools to be closed for several days.
In the Clark County School District (CCSD), 1,825 cases have been reported among students and staff so far in the 2021-2022 school year.
A parent survey conducted this spring in CCSD showed strong support for in-person classes, which resulted in only 12 schools offering a full-time distance learning option or enrollment in the district's online school partner, Nevada Learning Academy.
Two days before school started in August, Nevada Learning Academy had accepted more than 4,200 full-time distance learning students but was continuing to enroll new students daily, according to a message shared with families. As of Friday, there were 7,650 full-time students, according to Nevada Learning Academy Principal Michael Martin.
"It's not all about COVID-19 and masks … a lot of families say that their students were more comfortable in distance learning last year," Martin said in an interview with The Nevada Independent. "Distance learning is not for every student, but many students figured out, 'You know what? I am actually more successful in this environment.' It feels more right for certain students."
Because of the influx of students, Nevada Learning Academy has had to hire new teachers and have guest teachers fill in the gaps, which has been the school's biggest challenge, Martin said.
For many parents, their child's mental health and socialization were major contributing factors while deciding whether to send their children to school in person, even with the potential risk for children under the age of 12 who are ineligible for the vaccine. For much of the 2020-2021 school year, the Clark County School District operated entirely online; schools districtwide saw a spike in students struggling with mental health and an increase in suicide rates.
Marilú Carrillo, a Las Vegas mother of two, saw how distance learning caused her 12-year-old daughter to struggle with anxiety and lose motivation in her school work.
"It was just the best choice for us to have her go in person where she can get more attention from the teachers," Carrillo said. "I was originally against sending them to school in person because my husband and I have underlying health conditions, but they begged me."
Since 2019, Nevada school districts have worked on providing more tools for suicide prevention, but the pandemic accelerated that need. Clark County School District is still short of the national recommended ratios of counselors and social workers per student.
The Delta variant worried Carrillo, but she said as long as her children are vaccinated, wear their masks and maintain social distance, she feels more at ease. She said she would feel differently if her daughters were younger than age 12 and could not be vaccinated.
"We shouldn't put our kids on the line, we should protect them," she said. "Vaccinating them is a way to show we love them."
Comment Policy (updated 4/20/2021): Please keep your comments civil. We reserve the right to delete comments or ban users who engage in personal attacks, use an excess of profanity, make verifiably false statements or are otherwise nasty. Comments that contain links must be approved by admin.