Eastern European businessmen indicted for campaign finance violations donated to Laxalt, sought Nevada marijuana licenses
Two businessmen born in Eastern Europe have been indicted on charges that they lied to the federal government to make large contributions to candidates — including Republican gubernatorial hopeful Adam Laxalt — in a failed attempt to advance the political interests of Ukraine and win a recreational marijuana business license in Nevada.
An indictment handed down Thursday by a grand jury in New York District Court named Florida-based businessmen Lev Parnas and Igor Fruman, along with two other individuals, as having violated various campaign finance laws as part of a scheme to "circumvent the federal laws against foreign influence by engaging in a scheme to funnel foreign money to candidates" to buy "political influence." Federal and state law makes it illegal to make campaign contributions in the name of another person, and for foreign nationals to directly or indirectly make contributions to federal, state or local campaigns.
Fruman and Parnas "sought to advance their personal financial interests and the political interests of at least one Ukrainian government official with whom they were working," the indictment says.
The two are associated with President Donald Trump's private lawyer and former New York City Mayor Rudy Giuliani, and are people of interest in the House's current impeachment inquiry into Trump's efforts to gin up a politically favorable investigation into former Vice President Joe Biden's son, Hunter Biden, who worked for a Ukrainian energy company.
According to the New York Times, Parnas represented Giuliani in Ukraine, helped plan an aborted trip by the former mayor to Kiev, and organized a phone call between Giuliani and Ukranian prosecutors. Both Parnas and Fruman are considered "important witnesses" to the House's impeachment inquiry, and were scheduled to participate in depositions with impeachment investigators later this week.
Nevada marijuana licenses
According to the indictment, the four defendants started to make plans in July 2018 to start a multi-state recreational marijuana business funded by a Russian citizen, whose name is not disclosed in the indictment. They discussed a strategy of currying favor with specific power brokers to advance various business ventures, including a retail marijuana license in Nevada.
They — the four defendants and the unnamed Russian national — met in September in Las Vegas to discuss the venture, but they later discovered they had missed an early-September deadline to apply for some of the 61 new Nevada dispensary licenses that were up for grabs.
According to the indictment, defendant David Correia drafted a "table of political donations and contributions" that he circulated to the other defendants and the Russian national, laying out a "multi-state license strategy" that contemplated between $1 to $2 million in political contributions to state and federal political committees. The indictment states that the Russian national transferred two $500,000 payments in September and October 2018 to a corporate bank account controlled by Fruman, which was then used as an "attempt to gain influence and the appearance of influence with politicians and candidates."
The indictment also describes the foreign national writing to the defendants in late October, 2018, saying that he had "fulfilled all my obligations completely," including "500 [for] Nevada" in order to "work on obtaining licenses [in] these states."
Ukrainian-born defendant Andrey Kukushkin told the Russian citizen, Parnas and Fruman in late October that they were "2 months too late to the game unless we change the rules," and noted they needed a sympathetic governor who would give the "green light to implement this."
Although the defendants continued to meet into the spring of 2019, the marijuana business never came to fruition.
A few days later, on Nov. 1, Fruman made maximum $10,000 contributions to Laxalt and former Republican attorney general candidate Wes Duncan on Nov. 1, 2018. Laxalt did not immediately respond to inquiries from The Nevada Independent on Thursday morning about whether the defendants met with them or requested help with a marijuana license, but a spokesperson told the Las Vegas Review-Journal on Thursday that Furman "came to a Las Vegas fundraiser. Adam doesn't know the man."
A Laxalt campaign consultant later told the Review-Journal that he planned to return the contributions.
In a statement, Duncan said he had returned the contribution upon learning of the indictment.
"I was made aware of the story about the indictment this morning and immediately had the treasurer from my AG campaign refund Mr. Fruman's contribution," he said in an emailed statement. "I had no idea Mr. Fruman was acting unlawfully."
The indictment states that the defendants "concealed the scheme from the candidates, campaigns, federal regulators and the public."
Campaign finance records show that marijuana businesses, many of whom were applying for retail dispensary licenses as the 2018 gubernatorial race was in full swing, gave heavily to Laxalt's opponent Democrat Steve Sisolak. Marijuana businesses donated $723,000 to Sisolak's 2018 gubernatorial campaign, according to records analyzed by The Nevada Independent.
The Nevada Department of Taxation, which regulates the marijuana industry, didn't immediately respond to a request for comment. The department's system of vetting dispensary applicants has come under fire in multiple lawsuits, and a judge said in an August ruling that personal relationships played a role in the process.
Nevada political events
The indictment also refers to Parnas, Fruman and defendant Andrey Kukushkin attending a campaign rally for an unnamed Nevada political candidate on Oct. 20, 2018, and sending photographs of themselves posing with the candidate to the foreign national.
It's unclear which candidates or events the indictment is referring to, though Oct. 20 marked the date of President Trump's campaign rally in rural Elko which featured speeches by both Laxalt and Duncan.
Additionally, Fruman accompanied Giuliani to Nevada for a campaign appearance in support of Republican congressional candidate Danny Tarkanian in early November, and can be seen entering the rally alongside Giuliani in photographs and video of the event posted to Tarkanian's Facebook page. A photograph of Fruman and Parnas alongside Tarkanian and Giuliani — all of them smiling and giving the thumbs-up sign — is also posted to Tarkanian's Facebook page.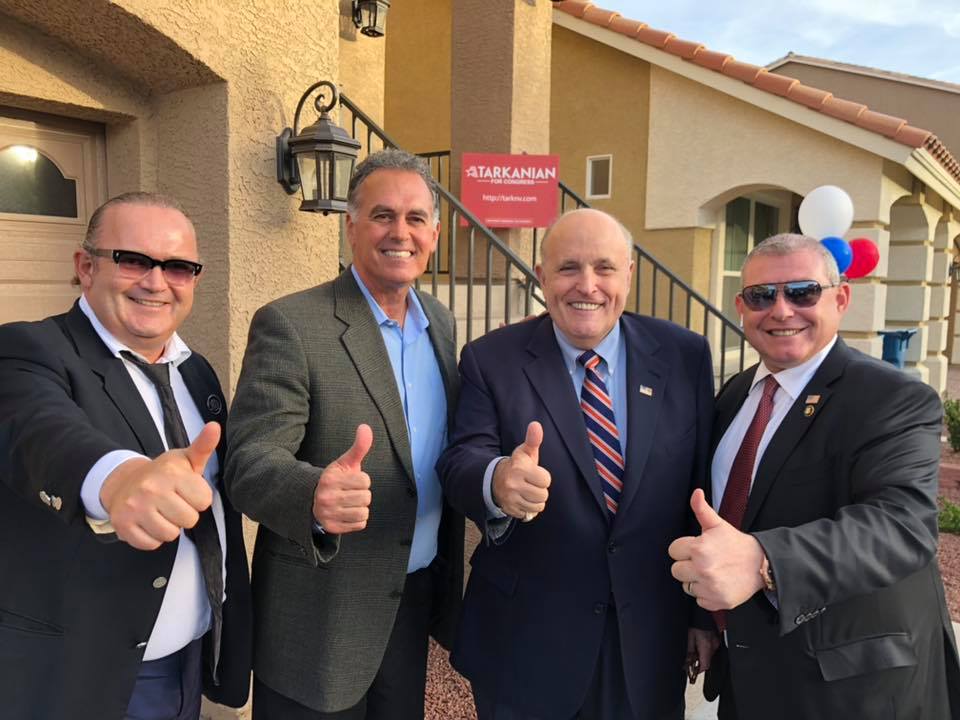 Indictment by Riley Snyder on Scribd
Updated at 11:23 a.m. to include a statement from Wes Duncan. Updated at 12:53 p.m. to include a quote from a spokesman for Laxalt, and again at 2:43 p.m. to reflect that Laxalt plans to return the contributions.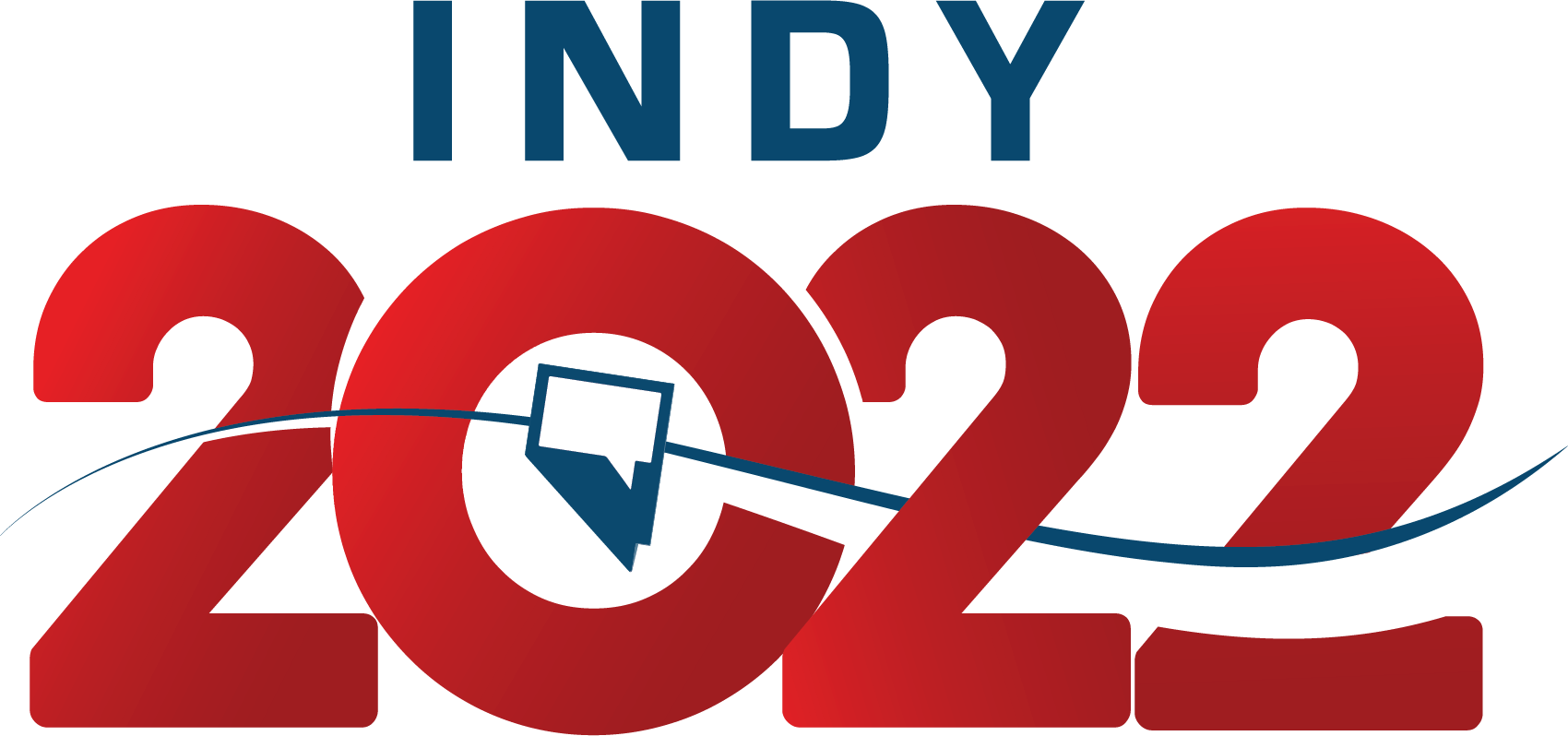 Get more election coverage
Click to view our election page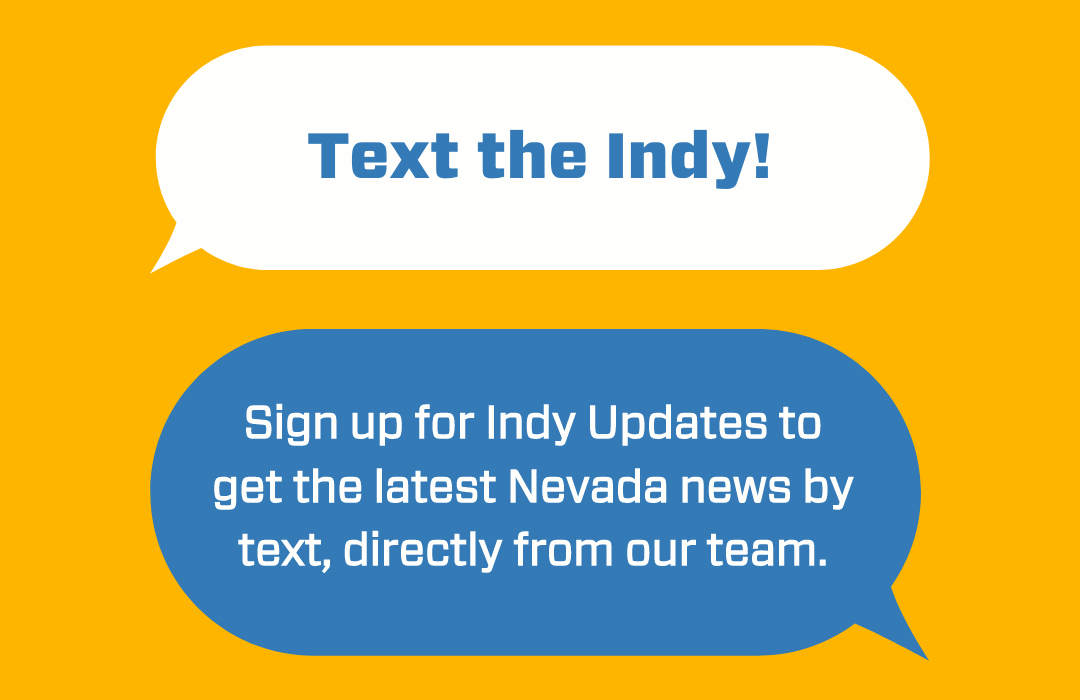 Featured Videos
Comment Policy (updated 4/20/2021): Please keep your comments civil. We reserve the right to delete comments or ban users who engage in personal attacks, use an excess of profanity, make verifiably false statements or are otherwise nasty. Comments that contain links must be approved by admin.