Economists predict recession, but not 'doomsday,' for Northern Nevada economy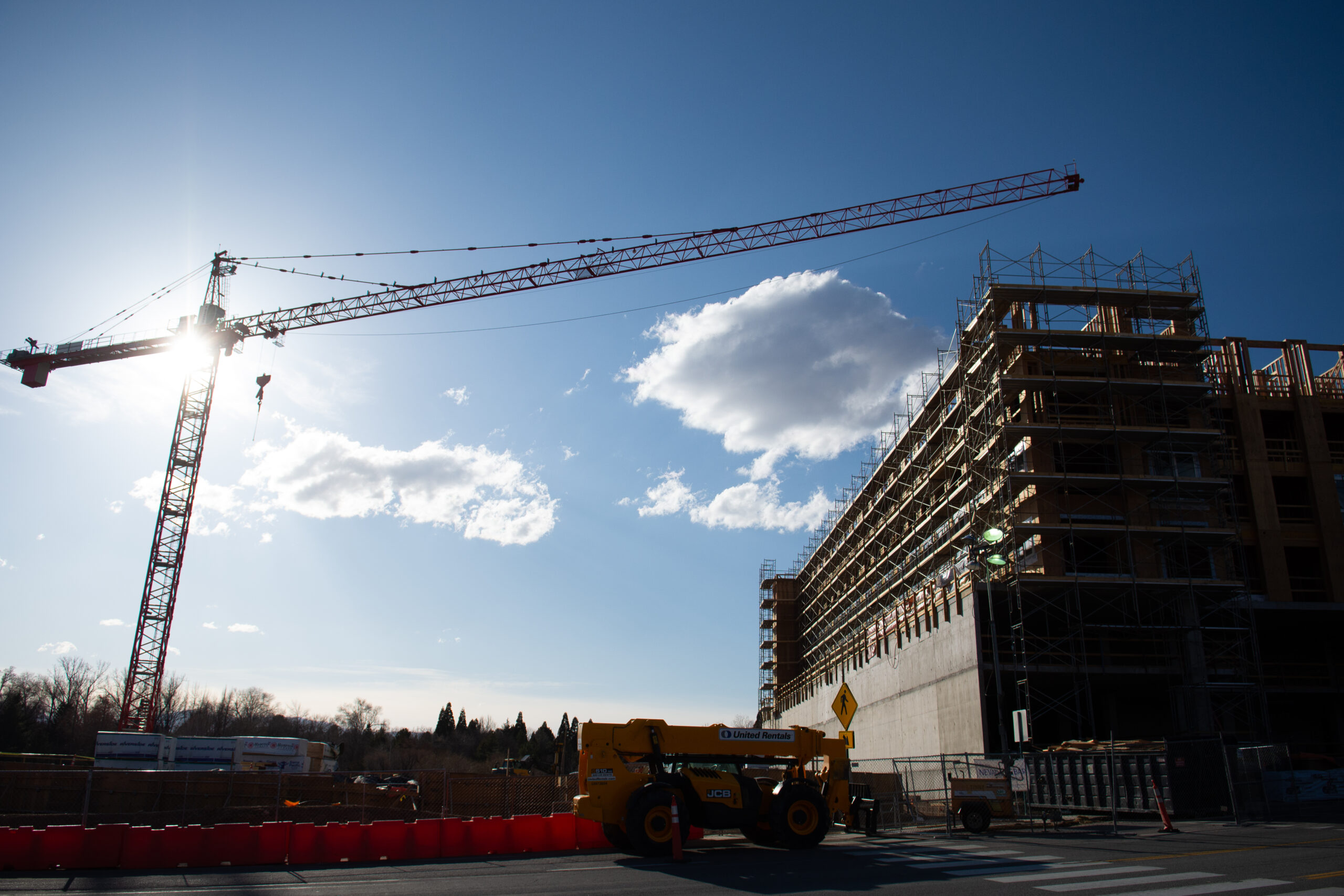 Northern Nevada economists and economic development experts on Thursday forecast a recession even as they touted the strength of the region's diversification over the past decade — including the announcement this week of Tesla's $3.6 billion expansion.
"I don't expect it to be long, I do not expect it to be deep, but I would not be surprised if we do see some of that correction," Brian Gordon, a principal at the firm Applied Analysis, told The Nevada Independent.
Gordon was one of two keynote speakers at an annual summit by the Economic Development Authority of Western Nevada (EDAWN), where he described a Northern Nevada economy producing mixed signals.
At one end, he said, emergent manufacturing and tech sectors have sped up diversification. Both sectors expanded rapidly following the establishment of the Tahoe Reno Industrial Complex in Storey County and the Tesla Gigafactory.
"They contributed over 17,000 jobs, $1.2 billion in wages and over $5 billion of economic activity just in 2022 alone," Gordon said during his keynote address. "And they're gonna double down."
The electric car giant — even after a rocky six months that saw its stock price plummet to end 2022 — re-upped its interest in Nevada this week, following an announcement from Gov. Joe Lombardo and CEO Elon Musk that the company would invest in a new Nevada development aimed at manufacturing electric semi-trucks and light truck batteries.
Gordon characterized that project as "unreal," pointing to planned capital investments including 4 million square feet of new manufacturing space, and 3,000 more jobs.
Gordon also described personal spending trends that showed consumers, including in Reno-Tahoe, spending like "drunken sailors" amid still-high inflation. All the while, the housing market has seen median prices and sales volume slump from record-highs following interest rate hikes, even as employment growth has continued and personal income remains high.
Those indicators come as the jobs market in some sectors has upended, with major layoffs hitting tech and media companies after years of surging job growth.
"Our ability to avoid an economic downturn or some economic contraction is probably unlikely, but a resetting is probably necessary at some level," Gordon said in an interview. "And so I think as we move through 2023, we may see some of that rebalancing in the overall economy."
Still, Gordon said that the single most valuable indicator in Northern Nevada could be its jobs market, which may yet weather a shallow downturn nationwide. Reno's headline unemployment rate sat at 3.5 percent in November 2022, on par with the national average (also 3.5 percent as of December), and well below Las Vegas (5.6 percent), according to the Bureau of Labor Statistics.
"I think you have to focus on the job market," Gordon said. "As long as we continue to create and develop jobs for folks that are here and folks that are looking to move here that should provide increased stability for the local economy and pay dividends for all of its residents."
Education, housing, land issues remain challenges
In his keynote presentation, Mike Kazmierski, president and CEO of EDAWN, pointed to several key factors likely to limit the region's growth: education spending, housing and land.
On education, Kazmierski expressed tempered optimism over a pledge by Lombardo to boost K-12 spending by more than $2 billion in the next biennium, an amount that would raise per-pupil spending from roughly $10,290 to $12,406.
That amount still leaves the state well below the national average of $16,740, a number Kazmierski hopes to hit by 2030.
"Our taxes don't provide enough funding," Kazmierski told The Nevada Independent. "So until we as a state say we're willing to invest a little bit more in our kids, it's not going to happen. Because the Legislature isn't going to raise taxes, because they get fired if they do that. So parents and grandparents and businesses need to say, 'We really need you to do this.'"
Without action on taxes, including a proposal to reset property taxes on new home sales, he said, the state is "running out of time" to hit that national average before the next decade.
"If we had done that [property tax reset] 20 years ago, we wouldn't have a problem now," Kazmierski said.
All the while, Northern Nevada continues to struggle with a housing supply and demand incongruity that has driven up prices and cratered affordability.
Even as population growth rates have slowed to their lowest-ever levels, he said, a shortage of supply — made more serious by the mountains and federal lands buttressing the Reno-Sparks metro area and NIMBY ("not in my backyard") activists pushing against city infill — has pushed prices even higher.
"If we don't fix this … we will run out of land for housing in the next five years," Kazmierski said.
EDAWN has backed the drafting of a federal Truckee Lands Bill, not unlike a similar version in Clark County, that would allow the county to develop some of the land now held by the federal Bureau of Land Management (BLM), which manages roughly 67 percent of all land in Nevada.
But as that Clark County lands bill has stalled in the U.S. Senate, the future of a Truckee Meadows equivalent remains unclear.
"It's just not moving fast enough," he said. "And you know, things in D.C. aren't all that great. Ultimately, we're gonna need our representation to carry the mail for us. This is a big deal. And the more we push on it, the better. They know it's a big deal, they just haven't been able to get through the wickets yet."
The Nevada Independent is raising $200,000 by Dec. 31 to support coverage of the 2024 election.
Tax-deductible donations from readers like you fund this critical work.
If you give today,your donation will be matched dollar-for-dollar.
Give + Get Matched
Featured Videos