Expanding field of Congressional District 3 candidates gets another challenger - former Assemblywoman Victoria Seaman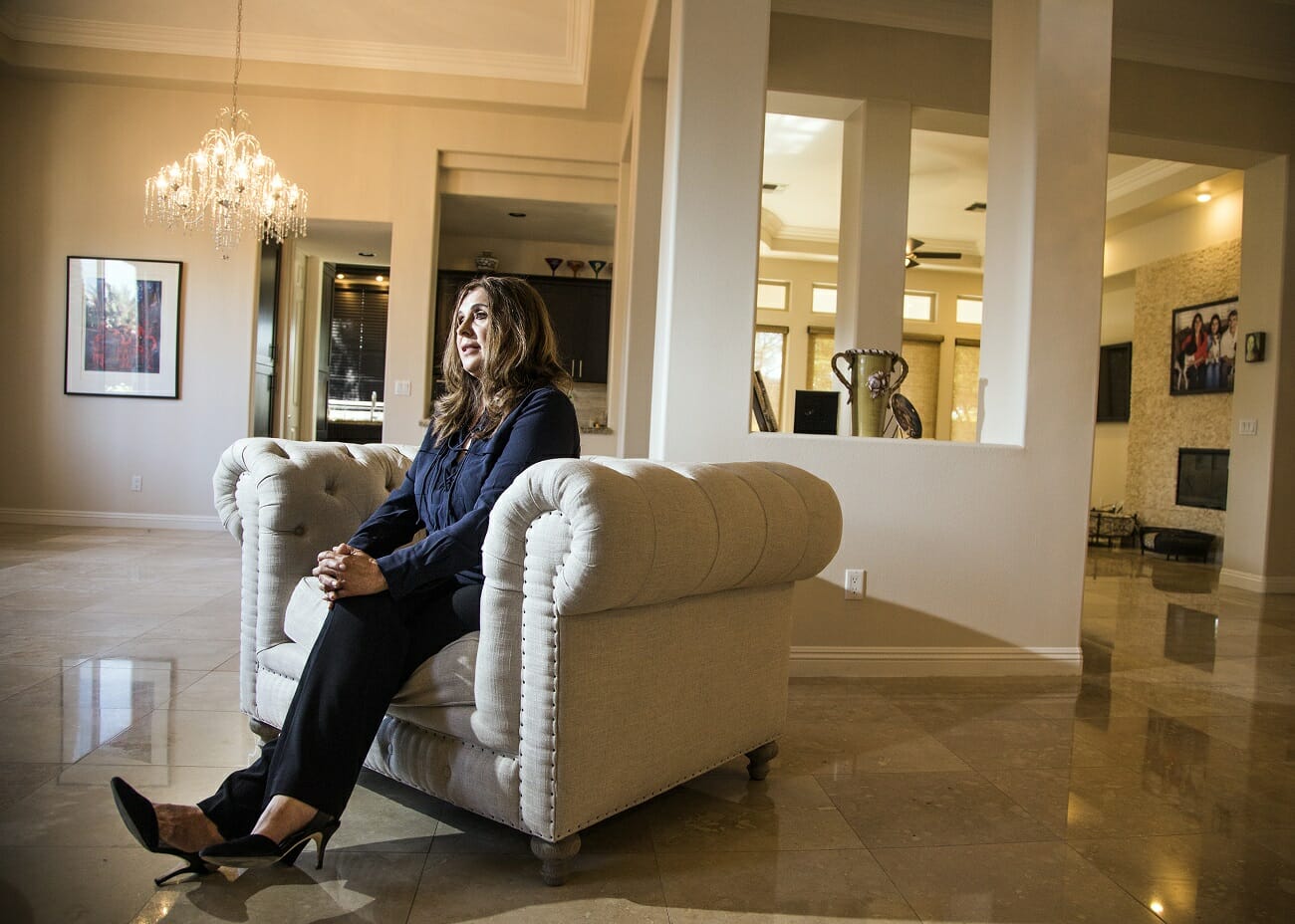 The crowded Republican primary for Nevada's 3rd Congressional District is getting another challenger — former Assemblywoman Victoria Seaman.
Seaman, who lost a key state Senate bid by a little more than 1,000 votes in 2016, said on Wednesday that she's jumping in the race for the now-open seat after Democratic Rep. Jacky Rosen announced her intentions to run against Republican Sen. Dean Heller in 2018.
In an interview with The Nevada Independent, Seaman repeatedly expressed her desire to help carry out President Donald Trump's agenda on everything from immigration policy to repealing the Affordable Care Act, noting that the state's 3rd Congressional District narrowly swung to Trump despite electing a down-ballot Democrat.
"I believe that the people of CD3 deserve a representative who thinks like they think and believes what they believe," she said.
Many Republicans eye the district as a key pickup opportunity, given the relatively close voter registration numbers (37 percent registered Democrat to 34.5 percent registered Republican). Outside groups spent nearly $16.8 million on the race throughout 2016, making it the single-most expensive House race in the country.
Seaman brushed away concerns that Gov. Brian Sandoval and Sen. Dean Heller expressed over the recent attempt to overhaul and replace the federal Affordable Care Act, saying she didn't buy into concerns that ending the expanded population of people eligible for Medicaid would lead to hundreds of thousands of people losing health insurance.
"That whole argument is kind of moot because ObamaCare right now is completely imploding, and so we're losing doctors, we're losing health care for Americans every single day," she said. "What Congress needs to do is repeal it and start over."
The former assemblywoman said that Republicans such as Heller who have been hesitant to embrace the president are "completely out of touch with the American people," and said the failure of Republicans to move an ACA repeal bill through Congress hastened her decision to run for higher office. She said Trump deserved credit for lowering unemployment and spurring economic growth.
"I think he's done a fantastic job," she said. "I think that he is being obstructed by not only Democrats but Republicans, but despite it all, from the media, Congress, despite that, we have more jobs, more growth, and the country is going in the right direction."
The Republican field for the congressional seat is already becoming crowded with nearly a year to go until the primary election, and Seaman didn't mince words in talked about a fellow candidate and former legislative colleague — state Sen. Scott Hammond. While she said she respected him as a person, she slammed him for not living in the congressional district and for his 2015 vote to raise more than $1.1 billion in taxes for K-12 education.
"Scott Hammond voted for the largest tax hike in Nevada history," she said. "Eighty percent of Nevadans did not. We don't need another person in D.C. who's going to go up and raise taxes."
In a statement sent Thursday , Hammond's campaign manager Ross Hemminger said that Seaman is a "phony who's voted repeatedly to raise taxes."
"Scott passed job creating tort reforms, supported gun rights, weakened government unions, and strengthened Nevada's economy by improving Nevada's bond rating, and creating a historic first-time investment in the state's rainy day fund. If Victoria Seaman had her way, Harry Reid and his left-wing union friends would have continued to be empowered on the backs of Nevada taxpayers."
On immigration, Seaman said she supported the president's plan to build a border wall with Mexico, and praised recently introduced legislation that would substantially restructure legal immigration as an "excellent plan."
Seaman served one two-year term in the state Assembly before running for state Senate, defeating fellow freshman Republican Erv Nelson in a bitter primary battle before narrowly losing to Democrat Nicole Cannizzaro in the general election. She notably voted against a contentious tax increase proposed by fellow Republican Gov. Brian Sandoval during the 2015 session, calling it "one of the worst things that ever happened in Nevada history."
Seaman called herself a "competitive fundraiser," and said she planned to travel to Washington D.C. in the coming days to meet with the National Republican Congressional Committee and other groups
She's also switching up campaign teams, contracting with former Ted Cruz presidential campaign manager Jeff Roe's Axiom Strategies after working primarily with j3 Strategies — headed by Republican political operative Robert Uithoven — during the 2016 election.
Other Republicans in the race include Hammond, former Clark County Republican Party chair David McKeon and autism advocate Lynda Tache. Others considering the race include professional golfer Natalie Gulbis and former congressional candidate Danny Tarkanian
The district is no stranger to competitive Republican primaries — Tarkanian defeated Republican state Senate leader Michael Roberson and former Assemblywoman Michele Fiore in a seven-person primary during the 2016 election cycle.
No Democrats have publicly jumped in the race, though philanthropist and former congressional candidate Susie Lee is often mentioned as a potential candidate.
Updated at 12:51 p.m. to include a statement from Scott Hammond's campaign manager.
The Nevada Independent is raising $200,000 by Dec. 31 to support coverage of the 2024 election.
Tax-deductible donations from readers like you fund this critical work.
If you give today,your donation will be matched dollar-for-dollar.
Give + Get Matched
Featured Videos