Fans sour on Vegas F1's first practices as delay mars sport's most expensive race
Tens of thousands of Formula One fans peppered the Las Vegas Strip on Thursday, even as grandstand tickets for the three-day grand prix started at $2,000.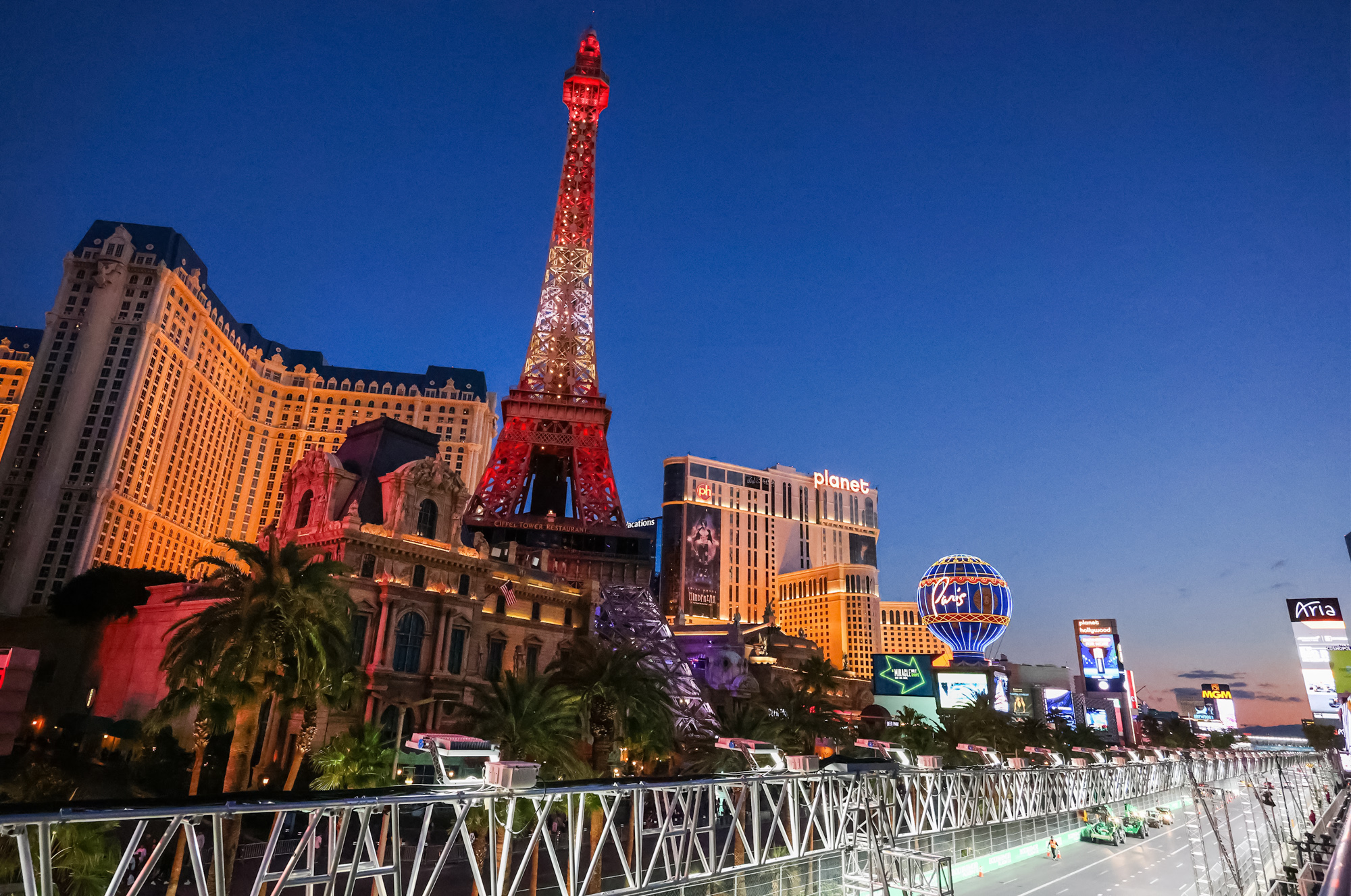 The world spotlight turns to Las Vegas this weekend as the city's first Formula One grand prix in four decades, and the first ever to run down the Las Vegas Strip, gets underway.
But high ticket prices and lower than expected hotel volumes have raised fresh questions over spectator demand — questions compounded late Thursday after an abbreviated practice session cut the weekend's opening on-track action dramatically short, prompting renewed concerns over whether or not the street track was ready for prime time.
Those questions chafed against some of the F1 team bosses during a press conference Thursday night, where Mercedes-AMG Team Principal Toto Wolff bristled at the suggestion that the track issue (a failed water valve cover) was a "black eye" for the race.
"That is not a black eye, this is nothing," Wolff, who is Austrian, said. "We are Thursday night, we have a free practice session one … nobody's gonna talk about that tomorrow morning. It's completely ridiculous."
Organizers for the race have touted space for more than 100,000 spectators in grandstands lining the Strip and buttressing other landmarks, namely the Sphere and the sprawling new permanent paddock facility on Koval Lane.
With first practice delayed, much of the grandstands remained empty. And with organizers scrambling to fix track issues with drain covers in time to hold a delayed second practice session before the Strip needed to reopen early Friday morning, fans were told to go home around 1:30 a.m., before the cars ever hit the track again. Fans have since begun venting on social media.
By Friday afternoon, grand prix CEO Renee Wilm and F1 CEO Stefano Domenicali released a lengthy joint statement that laid out the causes of Thursday's abrupt fan expulsion — necessary shift changes for local police and transportation workers, and the looming need to clean and resupply hospitality areas ahead of Friday sessions, both running against delays triggered by the need to plug several dozen drain holes along the circuit.
The statement promised altered staffing to avoid a repeat should Friday or Saturday sessions run long — but did not raise the prospect of potential refunds or other recompense for the scuttled session. Shortly after, a new statement: Fans who purchased one-day passes — and not those with substantially pricier three-day passes — would receive $200 in merchandise vouchers.
The absence of refunds is not new for Formula One. The 2021 Belgian Grand Prix came under withering criticism from in-person fans, who did not receive refunds after that year's race ran just three laps behind a safety car amid an unending torrential downpour. Still, the practice is not unprecedented — fans at this year's Emilia Romagna Grand Prix in Italy were fully refunded after historic flooding in the region scuttled the race weekend entirely.
A pair of Las Vegas law firms announced early Saturday that they had filed a class action lawsuit against grand prix organizers on behalf of 35,000 spectators who purchased one-day tickets for Thursday's delayed sessions, alleging negligence, deceptive trade practices and breach of contract.
To match the locale, the race weekend has fully leaned into spectacle. The Wednesday night opening ceremony featured concerts and a row of neon-lit pedestals for each two-man team of F1 drivers.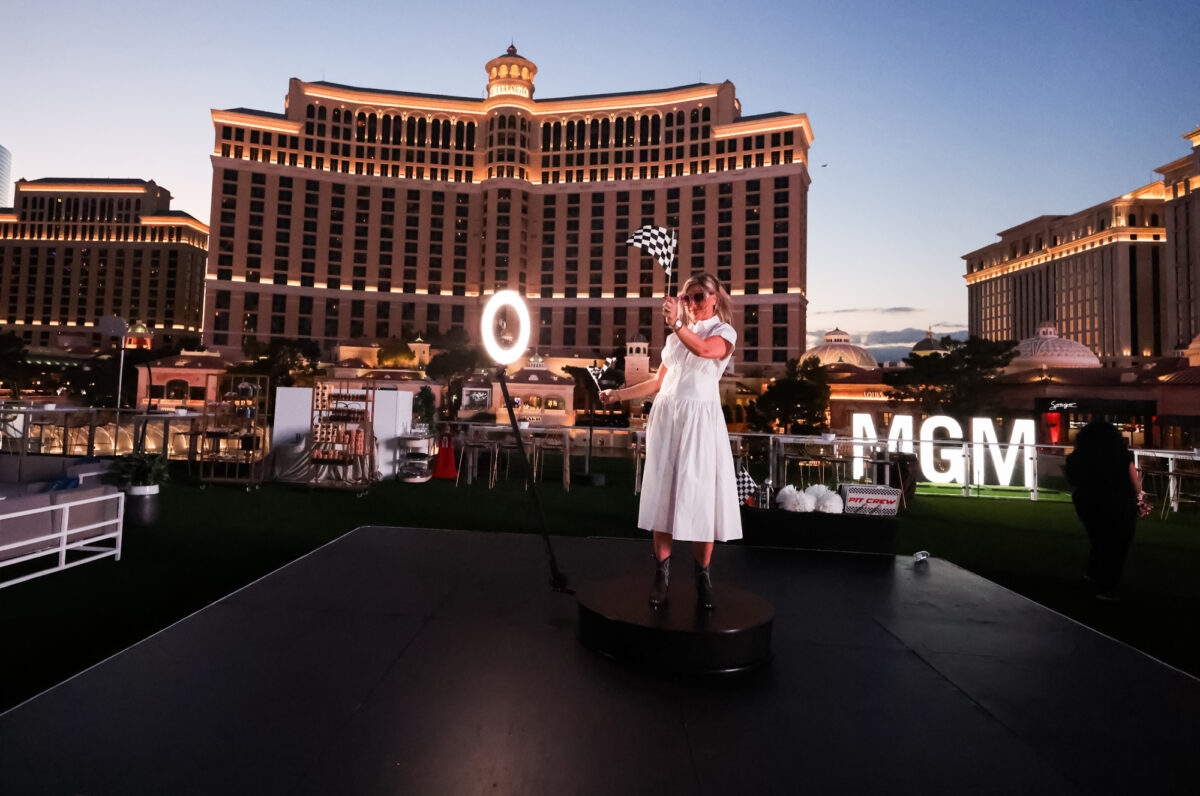 Accompanied by a choreographed fireworks show up and down the Strip's mega-resorts, the visuals — two drivers waving to a faceless crowd obscured by a dark November night and light rain — were quickly compared by fans — and at least one F1 team — to the dystopian Hunger Games.
Even as the ancillary glitz and glamor of the Vegas race has accelerated — a drivers' golf tournament, car reveals dangling from nightclub ceilings — some drivers have begun to grumble. That includes three-time world champion and Red Bull Racing ace Max Verstappen, who told reporters after the ceremonies: "For me, you can skip these kind of things."
"It's just standing up there, you look like a clown," Verstappen said.
In anticipation of the added pageantry, tickets came with prices to match. Three-day grandstand passes started at $2,000; cheaper $500 standing-room-only passes sold out in minutes. On average, it marks by far the most expensive grand prix on Formula One's calendar.
Even as prices have fallen on the secondary market and hotel room costs fell to match, the most expensive race on the Formula One calendar left many fans wondering: Who is this race for?
For many of the sport's more price-conscious fans, early running on Thursday was by far the best option with tickets just a fraction of the price of a race-day equivalent.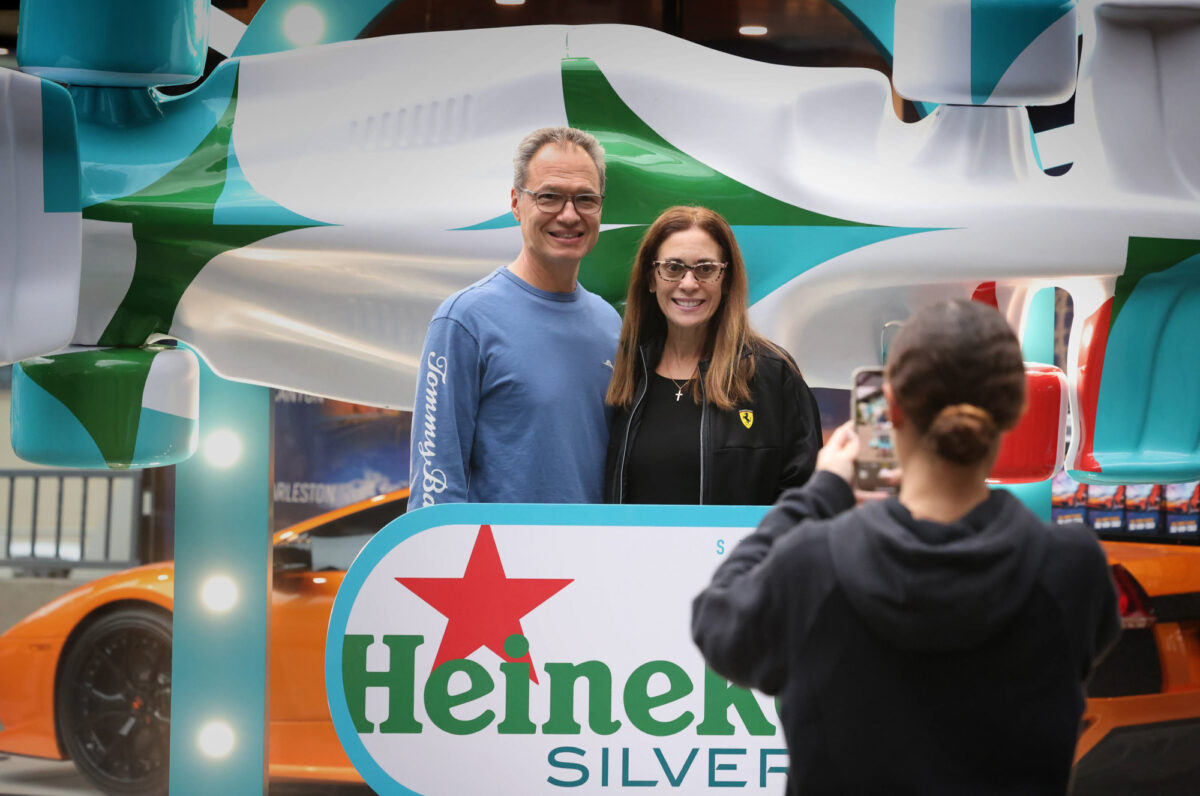 But Thursday's first practice session — the first time a modern-spec F1 car hit the Las Vegas track — was cut dramatically short after a loose drain cover disabled two cars after only a handful of installation laps.
What was supposed to run an hour lasted just 9 minutes. For Alexander Hinojosa — a 19-year-old fan from Riverside, California, who dragged his non-F1 fan dad to Thursday's practice session — it was, put mildly, a disappointment.
A fan of Mexican driver Sergio "Checo" Perez, Hinojosa was among thousands of fans near the Las Vegas Sphere, where the circuit's lone standing room only general admission zone hugs the track. With family in Vegas, choosing to come to the race was easy — he would only have to pay for the ticket.
But when it came time to decide what ticket to buy — watching qualifying or the race on TV made Thursday tickets an easy choice.
"I felt like only going to today would be worth it for me," Hinojosa said during an interview after the first practice session was canceled. "You're seeing the same part of the tracks. Same cars going, maybe some overtaking — if there is any."
Before the very first sessions of on-track action, out on the Las Vegas Strip, the multicolor jerseys of the 10 Formula One teams peppered the crowds.
Gustavo Casas, a visitor from Mexico City who also attended races in Miami and Mexico, said he bought tickets for the Las Vegas race the day they were announced.
While excited for the race, and also cheering on Perez, he had some buyers' remorse for booking a room at the Paris Las Vegas when prices were on the high end. Casas estimated that he could have afforded a room at the Bellagio with the new, lower rates.
A mother and daughter duo, Rosa Isela Coria and Clara Esquivel, already had a Las Vegas trip planned and the timing coincided with F1. They bought their tickets a few days ago at $2,200 each for seats near the Sphere. The experience is worth it, Coria said.
The duo are lifelong followers of F1 and root for Ferrari's team.
"My mom started talking to me about the sport and once you get involved and understand the sport — the speed, the challenge, the competition [hooks you]," Esquivel said. "It is a high-performance sport, they are athletes. It's an adrenaline rush."
Update: Nov. 17, 2023 at 7:00 p.m. — This article was updated to include a statement from F1 and the Las Vegas Grand Prix on the circumstances of Thursday's delayed practice.
Update: Nov. 18, 2023 at 11:05 a.m. — This article was updated to include details on a class action lawsuit filed on behalf of fans were kicked out of Thursday's practice sessions before racing resumed early Friday morning.
The Nevada Independent is raising $200,000 by Dec. 31 to support coverage of the 2024 election.
Tax-deductible donations from readers like you fund this critical work.
If you give today,your donation will be matched dollar-for-dollar.
Give + Get Matched
Featured Videos