Federal government resumes oil leasing on public land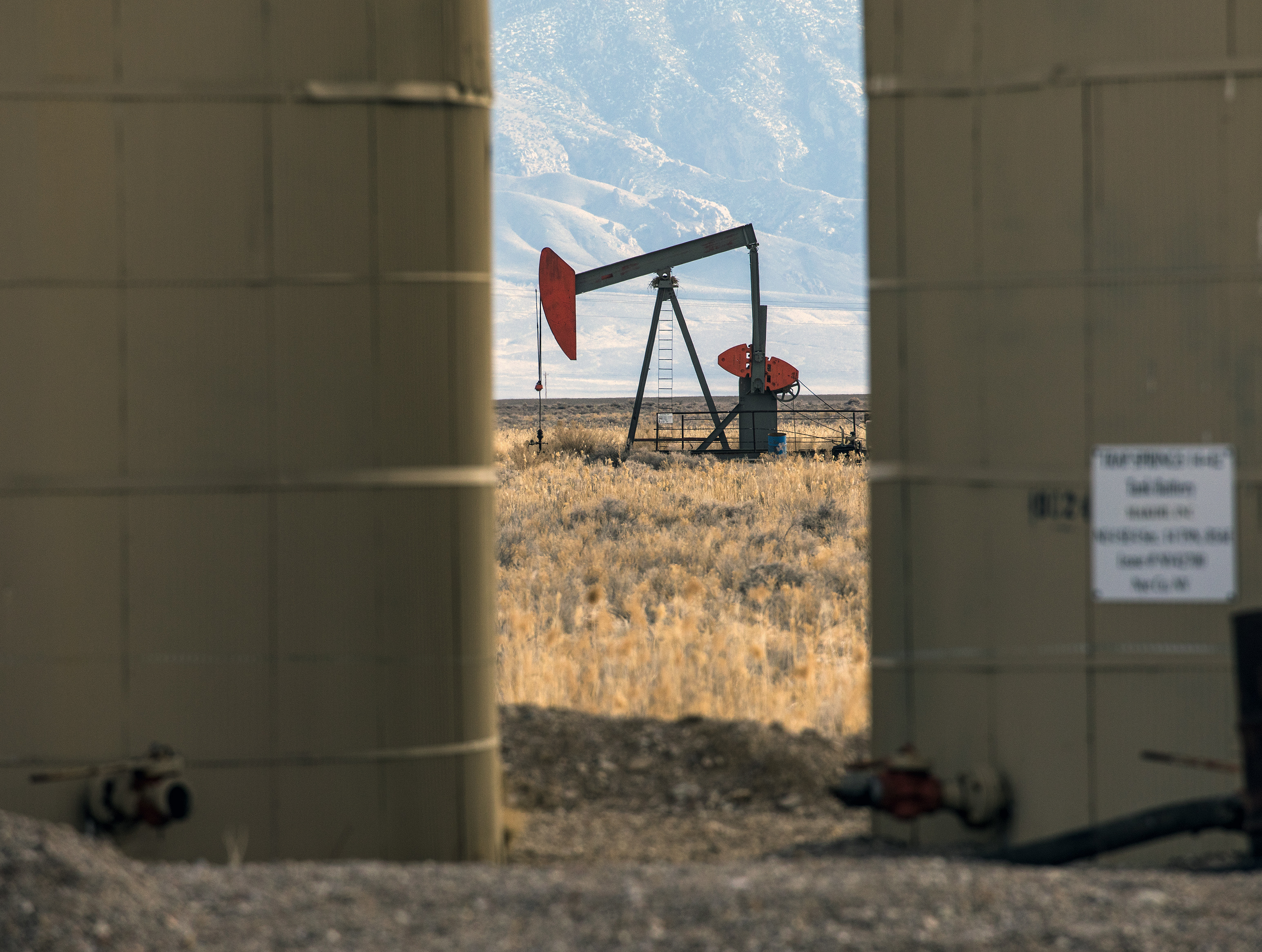 Good morning, and welcome to the Indy Environment newsletter.
As always, we want to hear from readers. Let us know what you're seeing on the ground and how policies are affecting you. Email me with any tips or suggestions at [email protected]
To get this newsletter in your inbox, subscribe here.
---
The federal government announced plans last week to resume oil and gas leasing on public land. And on Monday, the U.S. Bureau of Land Management sent out a press release that it would hold a lease sale on June 14 for 2,560 acres, split into five parcels, in northern Nye County.
Those leases would be sold off in Railroad Valley, one of the few areas in Nevada with known geologic potential for oil. It is also an area that is facing increasing pressures from development. One company is proposing to recover lithium from an underground aquifer beneath the valley, and NASA has proposed claiming thousands of acres within the valley to calibrate satellites.
More on that in a minute. First, some background on the resumption of oil and gas leasing:
Any new leases will come with a new requirement: For the first time in more than a century, the federal government plans to raise the royalty rate on companies that produce oil and gas on public land. The rate will increase from 12.5 percent of revenue to 18.75 percent.
But the move frustrated both climate activists and the oil industry. During his 2020 race, President Joe Biden pledged to end oil, gas and coal leasing on public land. Many Democratic candidates vying for the presidency, at the time, made similar pledges as part of their plans to address climate change and transition to an economy less reliant on fossil fuels.
To climate activists, the resumption of oil and gas leasing on public land stands as a symbol of the challenges the president has faced in enacting his ambitious climate agenda, both in Congress and even administratively. They argue that the reversal flies in the face of the United States' commitments with the Paris Agreement and undermines the administration's climate agenda.
In January 2021, the Biden administration announced a temporary pause on new oil and gas leasing as it reviewed the federal program. But shortly after, in June of that year, a federal judge in Louisiana issued an injunction on the executive order, saying the authority to pause the leasing program rested with Congress — and Congress has stalled on Biden's climate agenda.
The decision to resume federal leasing for oil production comes as the administration also faces pressure to ease prices at the pump. Still, the return of federal lands leasing is unlikely to ease those pressures in the immediate future, as it takes time to drill production wells.
The oil and gas industry felt that the administration's decision to resume leasing did not go far enough (see this excellent article by Bloomberg Law for more). And legal challenges to the Biden administration's federal oil and gas leasing policy remain on the table, even as the administration has continued to approve drilling permits for firms with existing leases.
So where does Nevada fit in? About 85 percent of Nevada is federal public land, and about 67 percent of the state is managed by the U.S. Bureau of Land Management. Over the past few years, large swaths of land have been nominated for oil and gas leasing — and subsequently auctioned off for little compensation in places where geologists say there is little oil potential.
That trend has led politicians and officials to criticize the leasing program in Nevada as speculative. And it has spurred calls from the Nevada delegation, including Sen. Jacky Rosen (D-NV) and Sen. Catherine Cortez Masto (D-NV), to reform the oil and gas leasing program.
On Monday, Rosen applauded the administration's decision to include reforms with the resumed program. In addition to raising the royalty, the federal government plans to add more layers of scrutiny to the reviews it does to determine what areas of public land should be open to lease.
Still, although much of past leasing activity in Nevada has not resulted in production wells, the Biden administration's decision could result in more oil wells coming online, something that could negatively affect state and federal climate goals.
And that takes us back to Railroad Valley in Nye County, where 2,560 acres of land is being offered for lease in June. Initially, land managers considered leasing more land within a Wildlife Management Area. But those parcels, about 7,936 acres of land, have since been removed from the June lease sale.
Environmentalists are still watching the lease sale closely. Railroad Valley is one of the places in Nevada where there is active oil and gas production taking place — and more might be coming.
Here's what else I'm watching this week:
---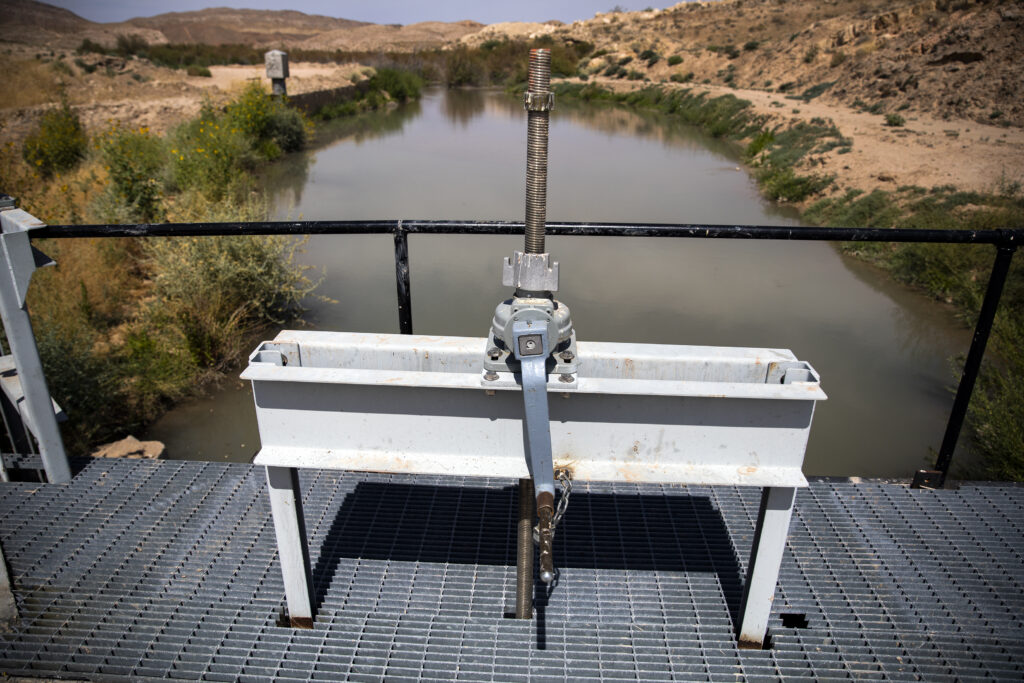 The 8th Judicial District weighs in on a Southern Nevada water issue with far-reaching implications. On Tuesday this week, a District Court judge in Clark County vacated a state water decision on how to manage an interconnected set of groundwater aquifers that feed the Muddy River, a tributary of the Colorado River that flows into Lake Mead. The District Court judge, Bita Yeager, said that Nevada water regulators exceeded their statutory authority in their attempt to consolidate how water rights are managed in the complicated groundwater system that connects with the Muddy River. In addition, the court found that the state violated the right to due process "by failing to provide adequate notice and a meaningful opportunity to be heard."
There are a lot of complicated hydrological issues at play here. And the disposition of those issues is being tracked by many interests, including the Southern Nevada Water Authority, Coyote Springs, the Moapa Valley Water District, NV Energy, the Center for Biological Diversity, and the Apex Industrial Park (just to name a few). For more background on what's going on and what's at stake, I wrote about the dynamic in 2020. Given everyone involved and what's at stake, it's likely the court order will be appealed.
The bigger picture: The way that state regulators sought to manage the Muddy River, in its now vacated decision, was an attempt to address  an overall issue that is all too common — that there are more rights to water on paper than there is water available to use sustainably. In its decision, regulators looked to integrate the well-documented interconnection between groundwater and surface water, in addition to the connections between aquifers. But the court effectively said that Nevada Revised Statutes does not afford it with the authority to do so. It's not just in the Muddy River where this is an issue, and the outcome of this litigation will be important for how water is managed across the state — and whether the Legislature acts on these issues in future sessions.
What does the situation on the Colorado River mean for Las Vegas? KNPR published a really interesting conversation with the Southern Nevada Water Authority's John Entsminger this week. The interview looks at how Las Vegas has secured Nevada's Colorado River supply through investments in infrastructure and conservation — and how that fits into the broader picture of a Colorado River, regionally, that is facing a crisis and an imbalance between supply and demand. 
D.H. Horton Inc., which describes itself as "America's Builder," announced plans last week to acquire Carson City-based Vidler Water Resources, Inc., a company that operates a portfolio of water rights and development projects across the Southwest, including in Nevada. The total value of the merger is about $291 million, according to the announcement. Here's what the press release said: "Vidler owns a portfolio of premium water rights and other water-related assets in the southwestern United States in markets where D.R. Horton operates that require water for development, but face a lack of adequate supply. Vidler's highly experienced management team has a proven track record of accessing, developing and realizing value for premium water assets while expertly navigating local regulations and working with governmental entities."
Interesting story from the AP's Brittany Peterson on the way wildfires disrupt the water cycle.
The Department of Interior released a roadmap on permitting renewables on public land.
For anyone watching public lands, this is an important High Country News piece to read about the U.S. Bureau of Land Management's new director, Tracy Stone-Manning.
Nevada Gold Mines announced a partnership with First Solar to build a 200-megawatt solar array. The state's largest gold miner, a joint venture between Barrick and Newmont, has pledged to reduce its carbon footprint 20 percent by 2025. Nevada Gold Mines operates one of the two remaining coal power plants in the state. The company plans to convert the plant to natural gas.
MINEPAC gives to Cortez Masto, Roll Call's Benjamin J. Hulac reports.
"Elon, if you want to talk to us, come and say hello." That's a quote from the CEO of Lithium Corp., a company with Nevada mining claims, in a Reuters story this week about Tesla and the tight supply chain for lithium. Tesla CEO Elon Musk recently tweeted that the company might get into the market: "Price of lithium has gone to insane levels! Tesla might actually have to get into the mining & refining directly at scale, unless costs improve. There is no shortage of the element itself, as lithium is almost everywhere on Earth, but pace of extraction/refinement is slow."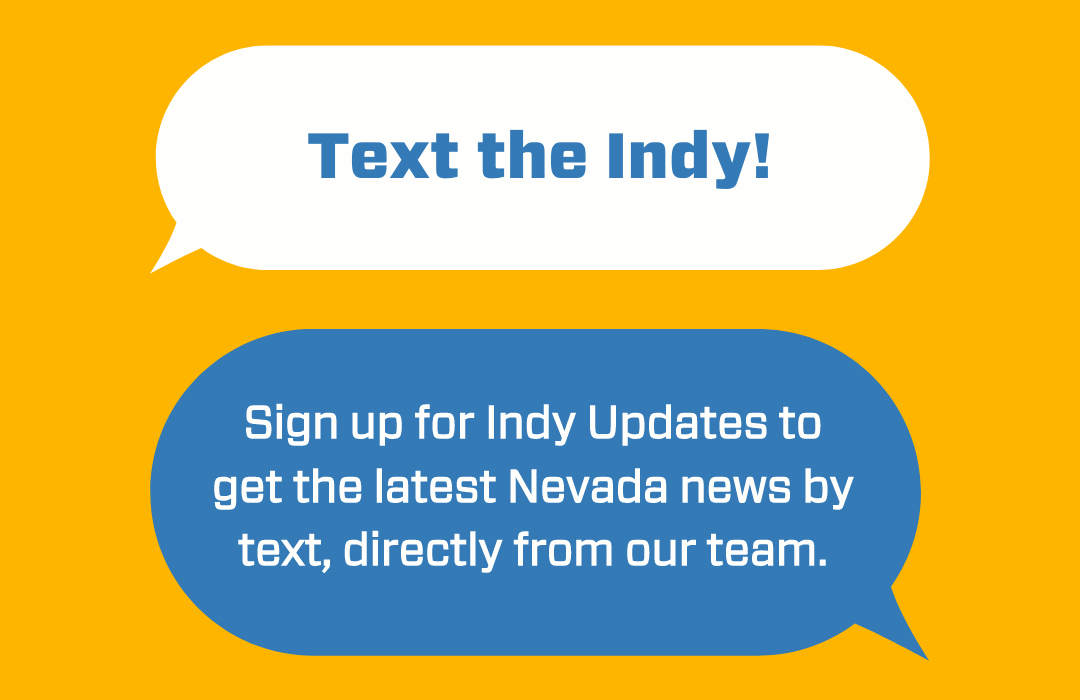 Featured Videos
Comment Policy (updated 4/20/2021): Please keep your comments civil. We reserve the right to delete comments or ban users who engage in personal attacks, use an excess of profanity, make verifiably false statements or are otherwise nasty. Comments that contain links must be approved by admin.